The 10 Best Places for Stargazing in Tokyo, Japan
Tokyo is a capital city of Japan where they have lots of sightseeing spots such as Tokyo sky tree and Tokyo tower. There are cities such as Asakusa or Ginza that are sightseeing city. Today, we would like to introduce popular night view spots in Tokyo, top 10. Please enjoy!
1. Harumifuto terminal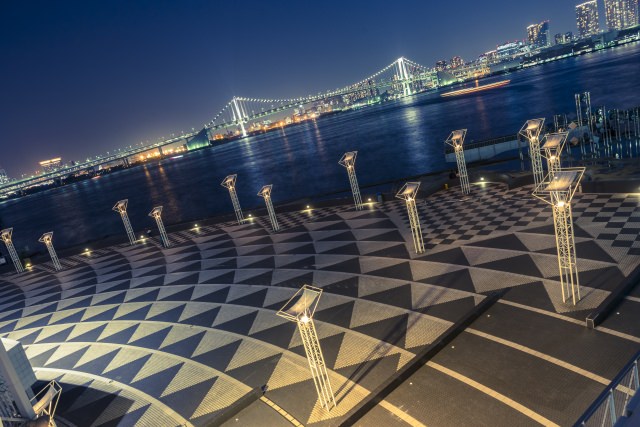 There are lots of night view spots in Tokyo but you may think there always are lots of people there. If you like somewhere not many people there, we suggest you to go Harumifuto terminal. Harumifuto terminal was built in 1986 as 50th anniversary of Tokyo bay. Lots of big ship comes this terminal.
It is romantic to see rainbow bridge at night. How about spending relaxing time with your lover?
2. Shibakoen yongochi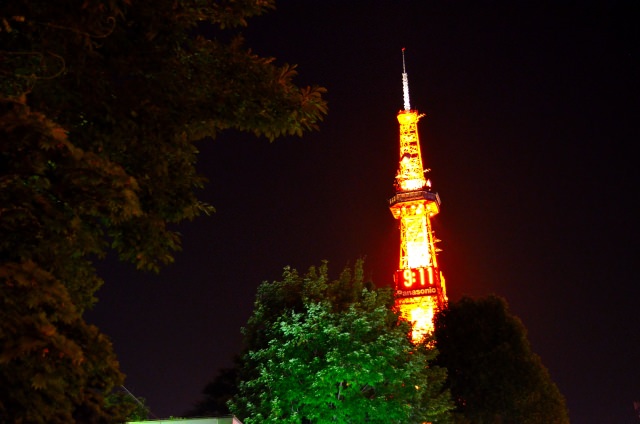 "Shibakoen yongochi" is one of oldest park in Japan. It gets quiet at night even it's in Tokyo. When you enter the park, you can see Tokyo tower in front of you.
They don't have opening time and close time so you can enjoy as much as you want. Even if you are tired, you might be relaxed. Please come to see Tokyo tower.
■Information
Name: Shibakoen yongochi
Address: 4-10-17 Shibakoen, Minato, Tokyo
Phone: +81-3-3431-4359
Access: 12 minutes from Hamamatsucho station by foot
Map: Map to Shibakoen yongochi
3. Tokyotocho tenbodai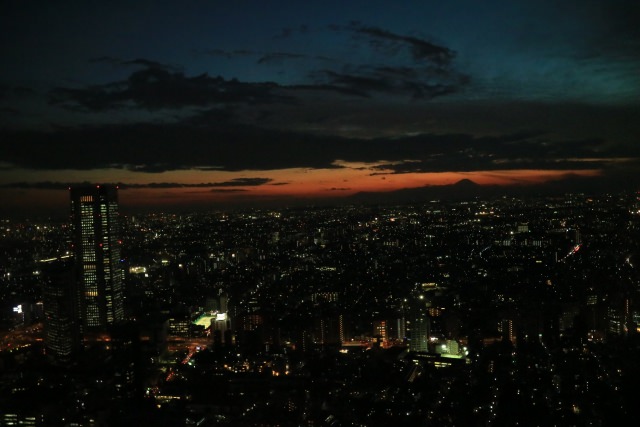 Tokyo tocho is central of Japan. Do you know there is an observation deck this place? It is a popular spot to tourists from overseas. You can see night view of city of Tokyo from the observation deck where is free.
They have gift shop and restaurant too. It is popular spot not only to tourists but local people too. If you come to Shinjyuku, please visit!
4. Tokyo sky tree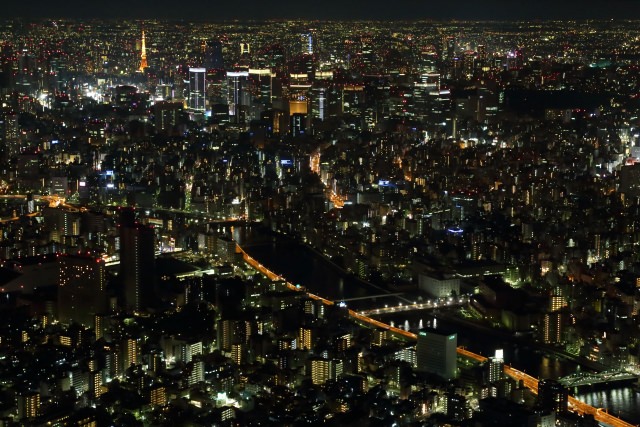 Tokyo sky tree is one of the most popular sightseeing spot in Japan. We suggest you to go to look night view from Tokyo sky tree. You may feel you are in space. You will have fun to come either with family or lover. It might be good to come after shopping at solamachi.
5. Haneda airport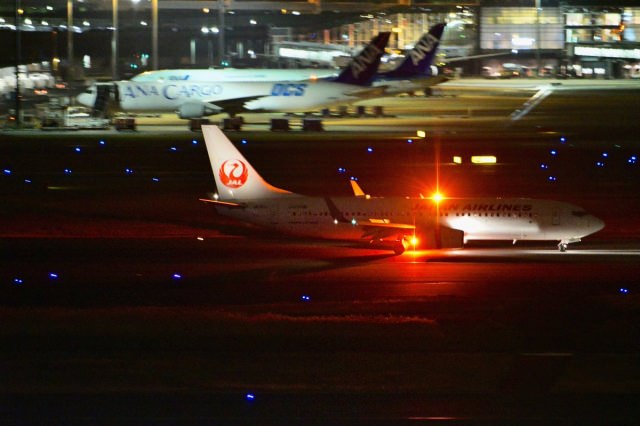 The excitement that you feel when you go on a trip, sadness when you feel when you come home. These are feeing every one feels when they travel. People don't visit airport when they don't have reasons, but it is the best spot to see night view.
It is beautiful to see air plane that is light up and taking off from flight lane. We suggest you to go to International terminal. Observation deck is always open and the shops are like you are in Edo period. There are restaurants too so you can stay there all day.
■Information
Name: Haneda airport
Address: Haneda, Ota, Tokyo
Phone: +81-3-5757-8111
Access: Haneda airport international terminal
地図:Map to Haneda airport
6. Odaiba kaihin koen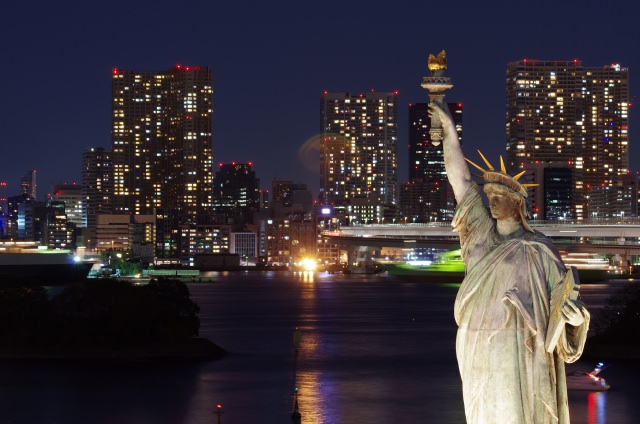 Odaiba kaihin koen is popular spot especially in summer as you can have BBQ. It turns to date spot at night. You will feel relaxed sitting on the beach and listen to the wave.
You can see Tokyo tower and rainbow bridge from the beach. Odaiba is famous for sightseeing. You can play at Odaiba and enjoy night view there.
■Information
Name: Odaiba kaihin koen
Address: 1 Daiba, Minato, Tokyo
Phone: +81-3-5531-0852
Access: 3 minutes from Odaiba kaihin koen station by foot
地図:Map to Odaiba kaihin koen
7. Okujyoteien Fukuniwa
Have you ever had you smelled good food when you came home after playing? Okujyoteien Fukuniwa is where you can see residence.
It is not at high like observation deck but you can see people life and feel warm. It opens until 7 pm so please be careful not to get there too late.
■Information
Name: Okujyoteien Fukuniwa
Address: Eifuku, Suginami, Tokyo
Time: 8:00~ 19:00
Access: 1 minutes from Eifukucho station by foot
地図:Map to Okujyoteien Fukuniwa
8. Hanasansho
It is nice to see night view from park or observation deck but there might be people who want to see night view with drinking wine. Hanasansho is where you can eat seasonal Japanese food.
It is connected to Shiodome station. It is located on the 25th floor, you can see night view of Tokyo. How about spending anniversary with your lover?
■Information
Name: Hanasansho
Address: Shiodome media tower 25F, 1-7-1 higashi shinbashi, Minato, Tokyo
Phone: +81-3-6252-1177
Time: 11:30~ 15:00/ 17:30~ 22:00
Close: none
Access: 8 minutes from Shinbashi station by foot
地図:Map to Hanasansho
9. Tokyo gate bridge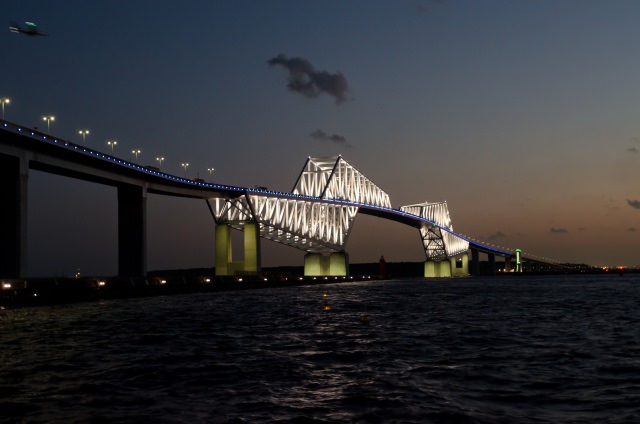 Tokyo gate bridge is where you can enjoy unusual night view. Tokyo gate bridge is public road so you don't have to pay. You can drive from 10 am to 5 pm but it opens until 8 pm in summer so you can enjoy night view and wind from ocean. They light up the bridge from sunset to 0am. Please visit!
10. Mori teien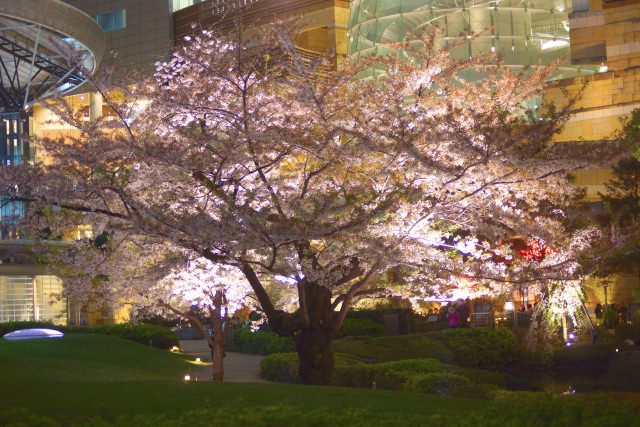 Mori teien is beautiful garden that is located in Roppongi. It is popular sightseeing spot in Tokyo. Mori teien is famous for cherry blossom too. They light up cherry blossom at night.
You might want to take a picture of the reflection on the pound. You will see Roppongi hills at back. It will be fun just to walk to feel season in Japan. Please visit!
■Information
Name: Mori teien
Address: 6 Roppongi, Minato, Tokyo
Access: 5 minutes from Roppongi
地図:Map to Mori teien
Let's see beautiful night view in Tokyo!
Today, we introduced places to visit to see night view top 10. You may want to stay at hotel at night when you travel but there are things to do for fun in Tokyo at night. If you come to Tokyo, please enjoy!
If you like this article,
Please push the
"Like"
!
Deiliver the SeeingJapan's news to you!
Popular Articles in Same Category
Author