Explore around Japan Heritage of Hiroshima, "Tomonoura"! Best 7 Experiences to Add to Your Travel Plan!
Fukuyama is a central city of Hiroshima prefecture. At 14 km south from its hub stop JR Fukuyama Station, this historical town sits almost in the middle of the Seto Inland Sea Coast. Having flourished as a "port town with good tides" from ancient times, this tranquil town called "Tomonoura" has been chosen as the theme of poems in the oldest Japanese poem collection, Man-yo-shu. In May 2018, a story that themed the port town culture of Tomonoura got designated as the Japan heritage, which is titled "Japan's Leading Port Town of Early-Modern Times; Tomonoura, with its Sepia Tones Enveloped in the Evening Calm of the Seto Inland Sea". Now more travelers from inside and outside Japan start to visit this area that still retains the good old culture.If you want to explore around Tomonoura, the best recommendation is to try experiences to fit in with the local daily lives! Here are the best 7 experiences in this area. It would be great especially for seasoned travelers.
So Picturesque! Try Sutra Copying Calligraphy before a Scenic View of Seto Inland Sea "Fukuzen-ji Taichoro"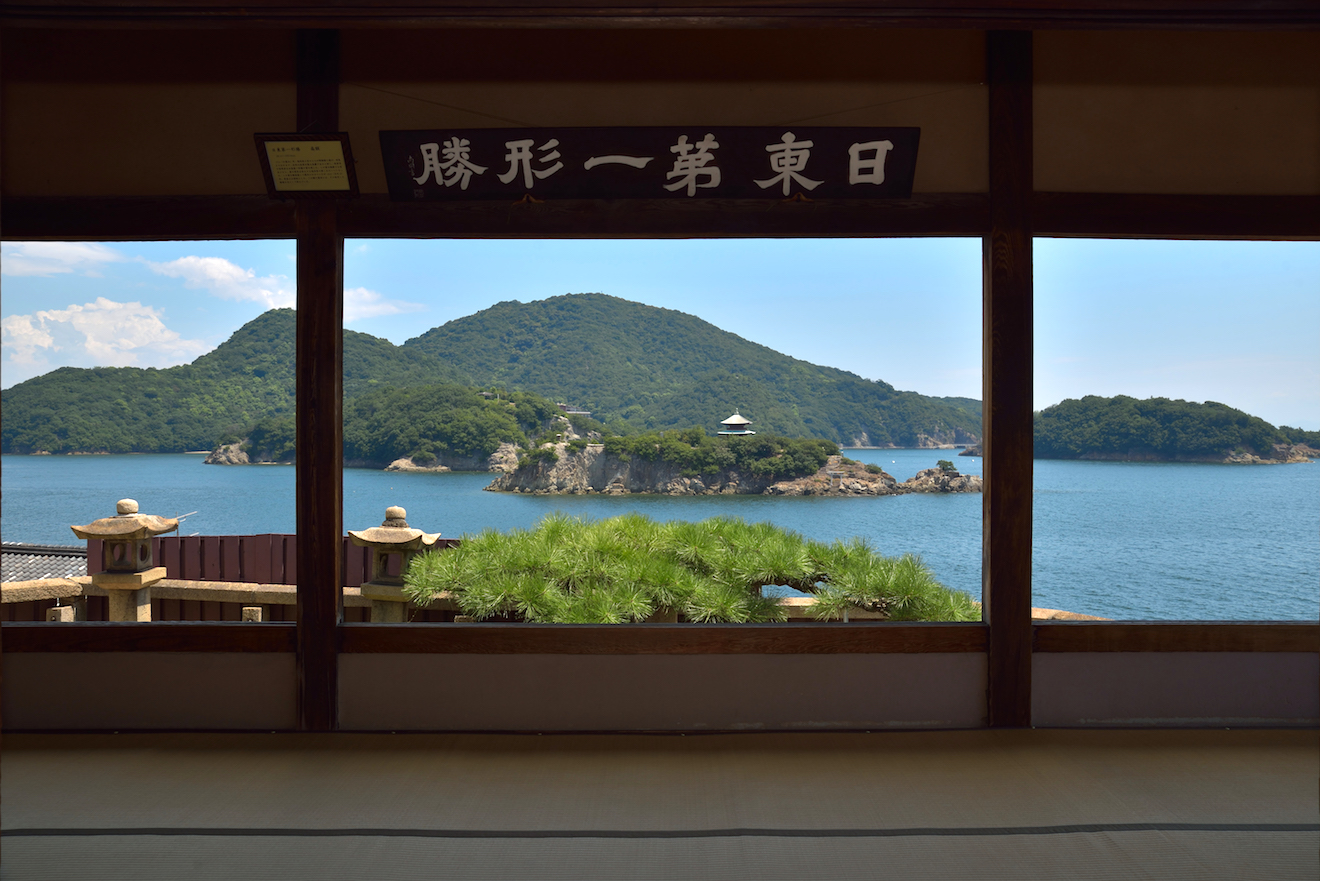 "Fukuzen-ji Taichoro" is definitely one of the must-visit places to sightsee in Tomonoura. In 1711, a Korean envoy named Lee Bang Eun visited this place and highly praised the view from "Fukuzen-ji" which was used as a reception house at that time. He is said to have remarked that the view was "the most beautiful picturesque scenery in Japan".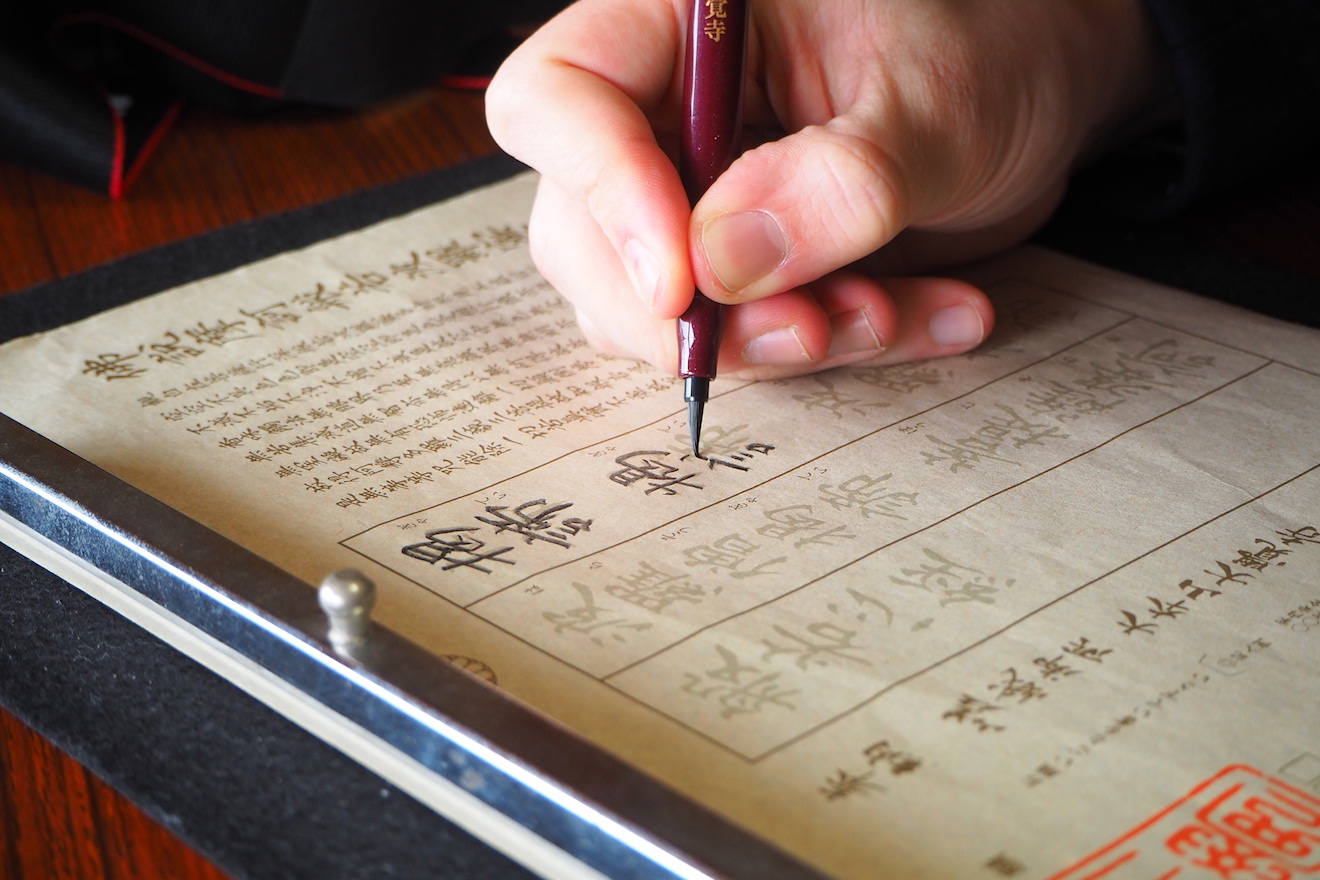 What you can experience here is Sutra Copying Calligraphy while appreciating the view of Benten-jima on the top of which the vermillion pagoda, Benten-do, stands along with another spiritual islet behind it. By doing sutra calligraphy in front of a stunning view that looks like a scene from a traditional picture roll, your heart will be cleared!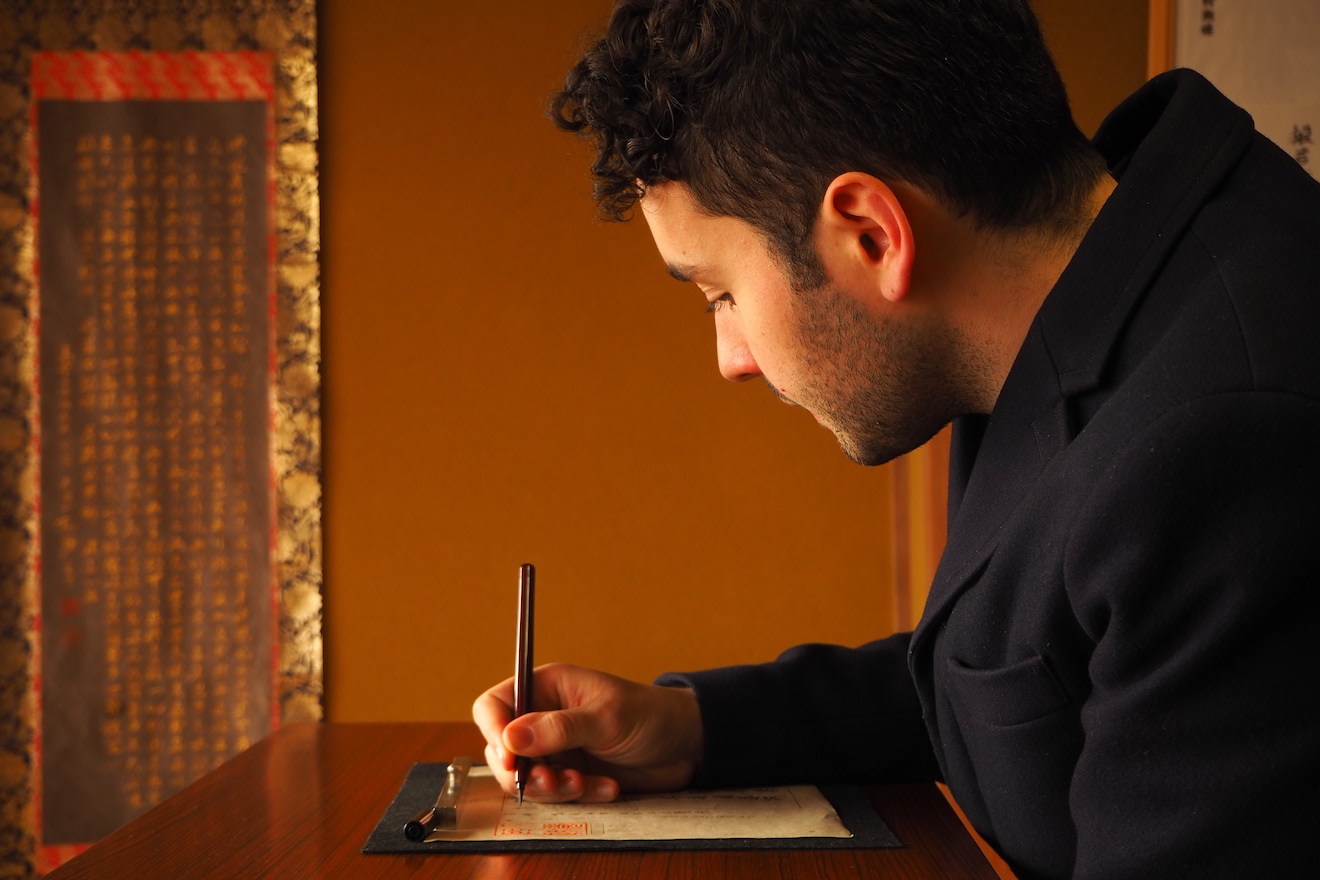 ■Information
Name: Fukuzen-ji Taichoro
Address: 2, Tomo, Tomo-cho, Fukuyama City, Hiroshima
Phone: +81-84-982-2705
Time: 8:00am-5:00pm
Close: Open 365 days a year
Fee: 200 JPY for Adults, 150 JPY for Junior High/ High School Students, 100 JPY for Elementary School StudentsSutra Calligraphy Experience: 1,000 JPY
Make one of the Local Specialties of Tomonoura, Tube Shaped Fish Cake, Chikuwa!"Amochinmi Taisho no Sato"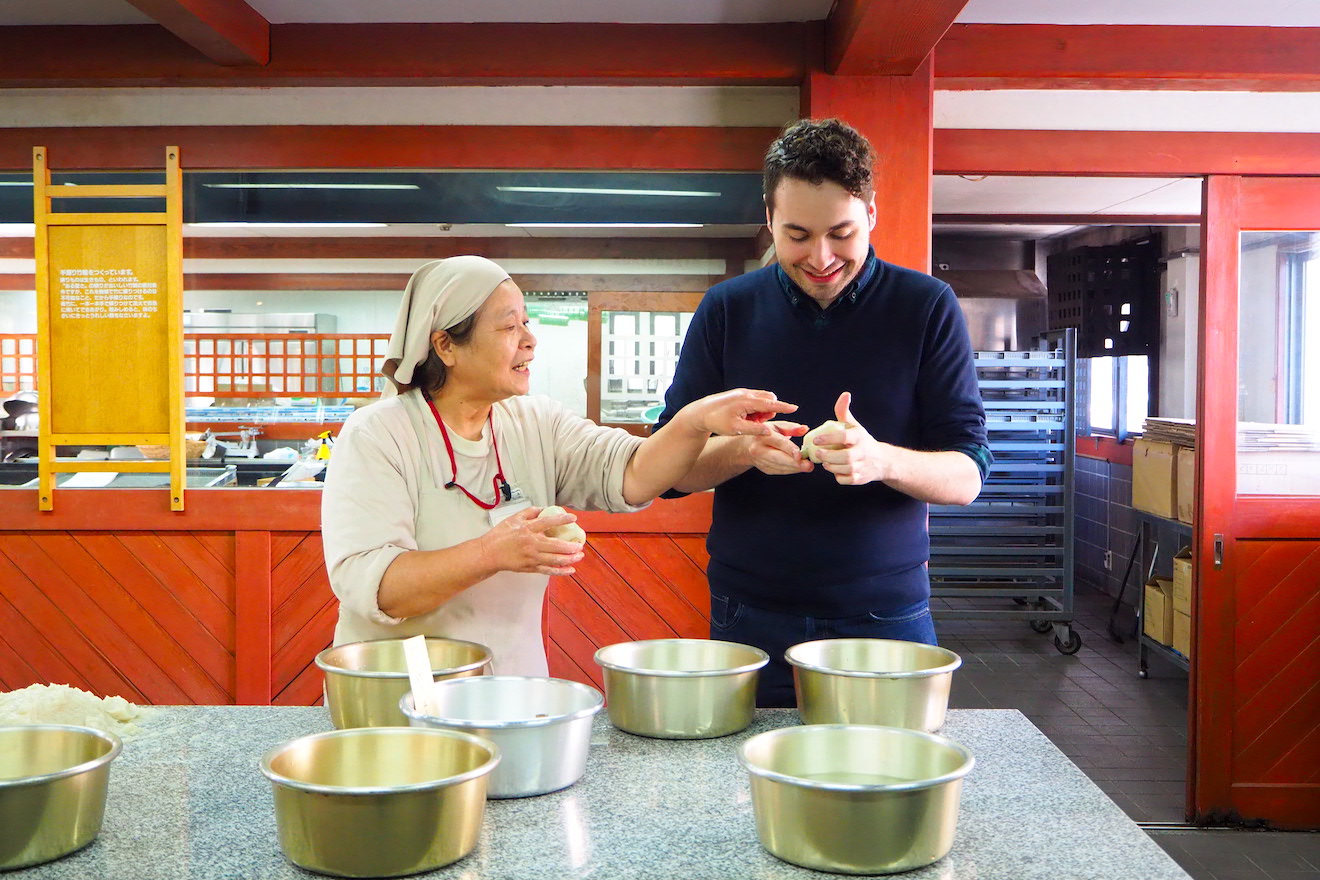 As to local specialties of Tomonoura, you cannot miss Japanese fish cake such as Chikuwa and Kamaboko Tempura(=Satsuma-age). In this cozy town, there are many fish cake factories and shops, each of which sells its unique products. Among many shops, "Amochinmi Taisho no Sato" offers a making chikuwa experience program. The fresh-made chikuwa tastes incredibly good! Also, some other programs are on offer, such as making Japanese rice crackers and making furikake (topping flakes for rice).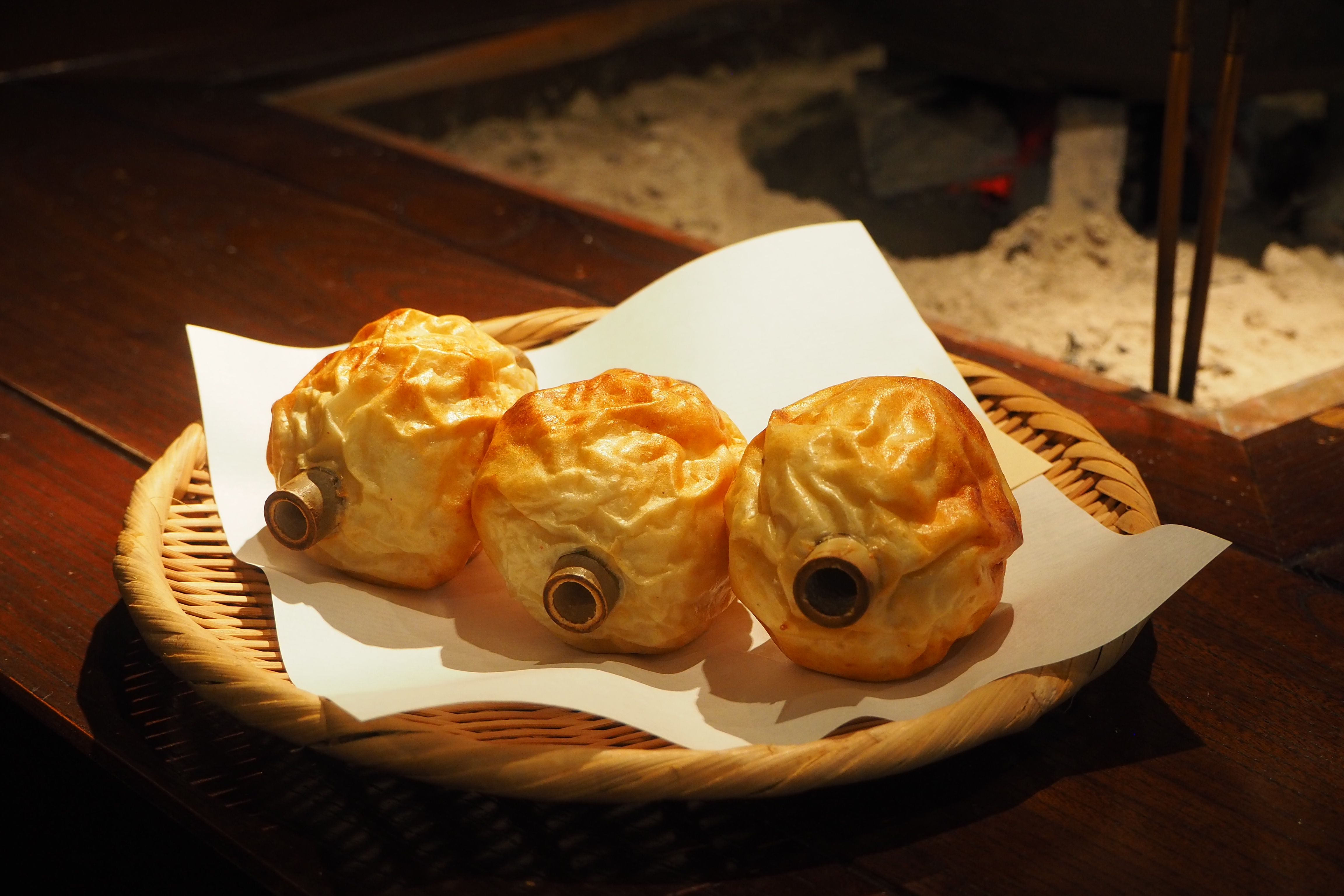 ■Information
Name: Amochinmi Head Store Taisho no Sato's Experience Programs
Address: 1567-1, Ushiro-ji, Tomo-cho, Fukuyama City, Hiroshima
Phone: +81-84-982-3333
Time: 10:00am-4:00pm (Entry is available until 3:30pm, Store takes a break during 12pm-1pm.)
Website: https://visittomonoura.com/2020/01/4122/?lang=en
Fascinating Skills of Blacksmiths – Factory Tour at "Sangyo"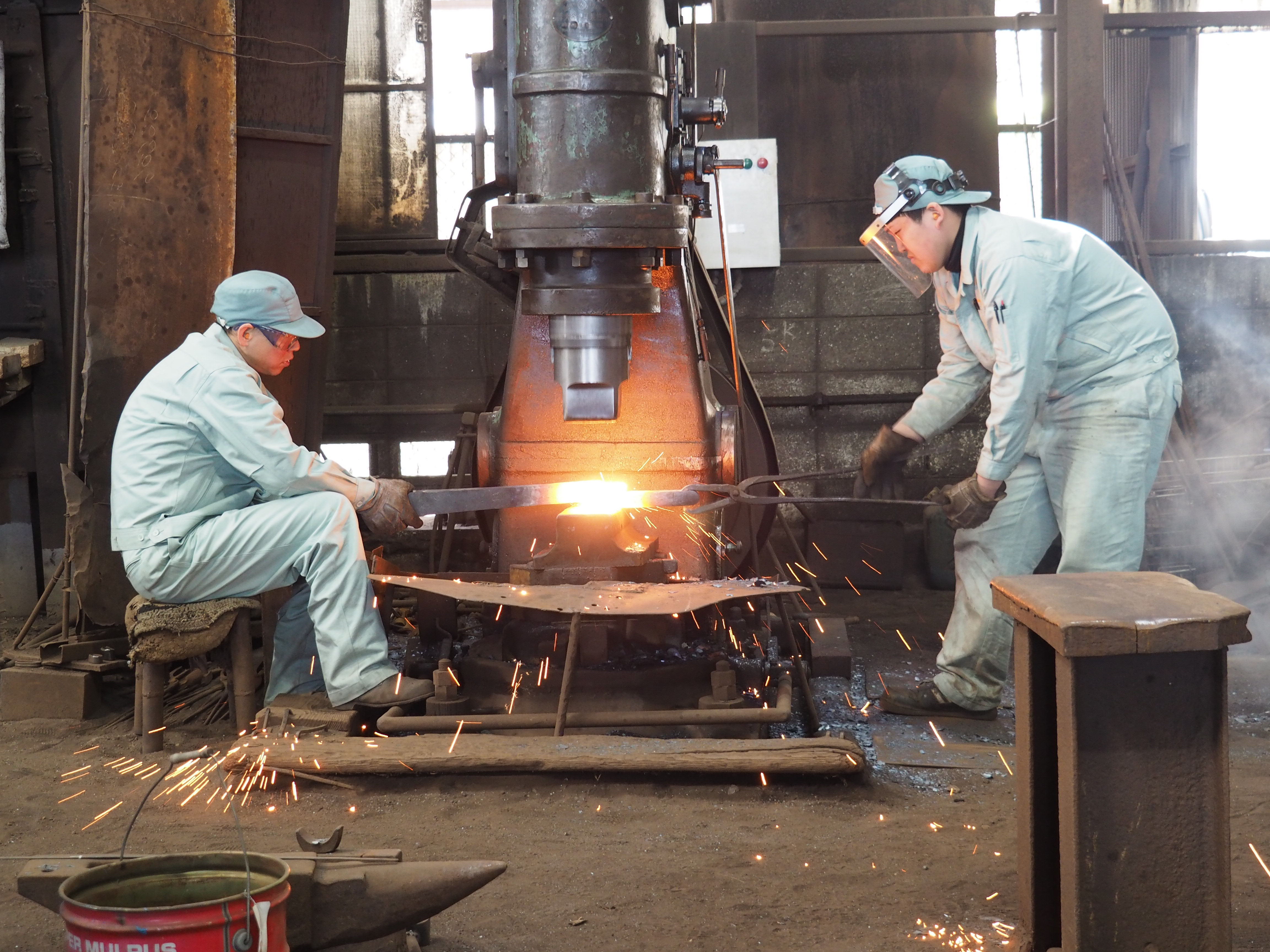 In Tomonoura, a port town with good tides, there used to be a lot of forge factories. A ship fittings factory "Sangyo Corporation", which was established in 1951, inheritated all the traditions. With a traditional free forging method, now they produce anchors and furniture after having taken over a traditional anchor factory that had been located in Tekko Danchi (iron industrial park) of Tomonoura. At the anchor factory, they offer a fantastic factory tour (needs to be booked 10 days in advance). You will be thrilled by the flashing sparks.
■Information
Name: Sangyo Corporation Daisan Kojo (Third Factory)
Address: 26-31, Ushiro-ji, Tomo-cho, Fukuyama City, Hiroshima ※Factory Tour is on offer only at the third factory for anchors.
Phone: +81-84-983-5551
Factory Tour: Tuesdays (Need to book 10 days in advance) ※No photo shooting
Parking: Available
Website: https://visittomonoura.com/2020/01/1187/

Magnificent View from Town That Has Been There From Ancient Times"Sea Kayaking"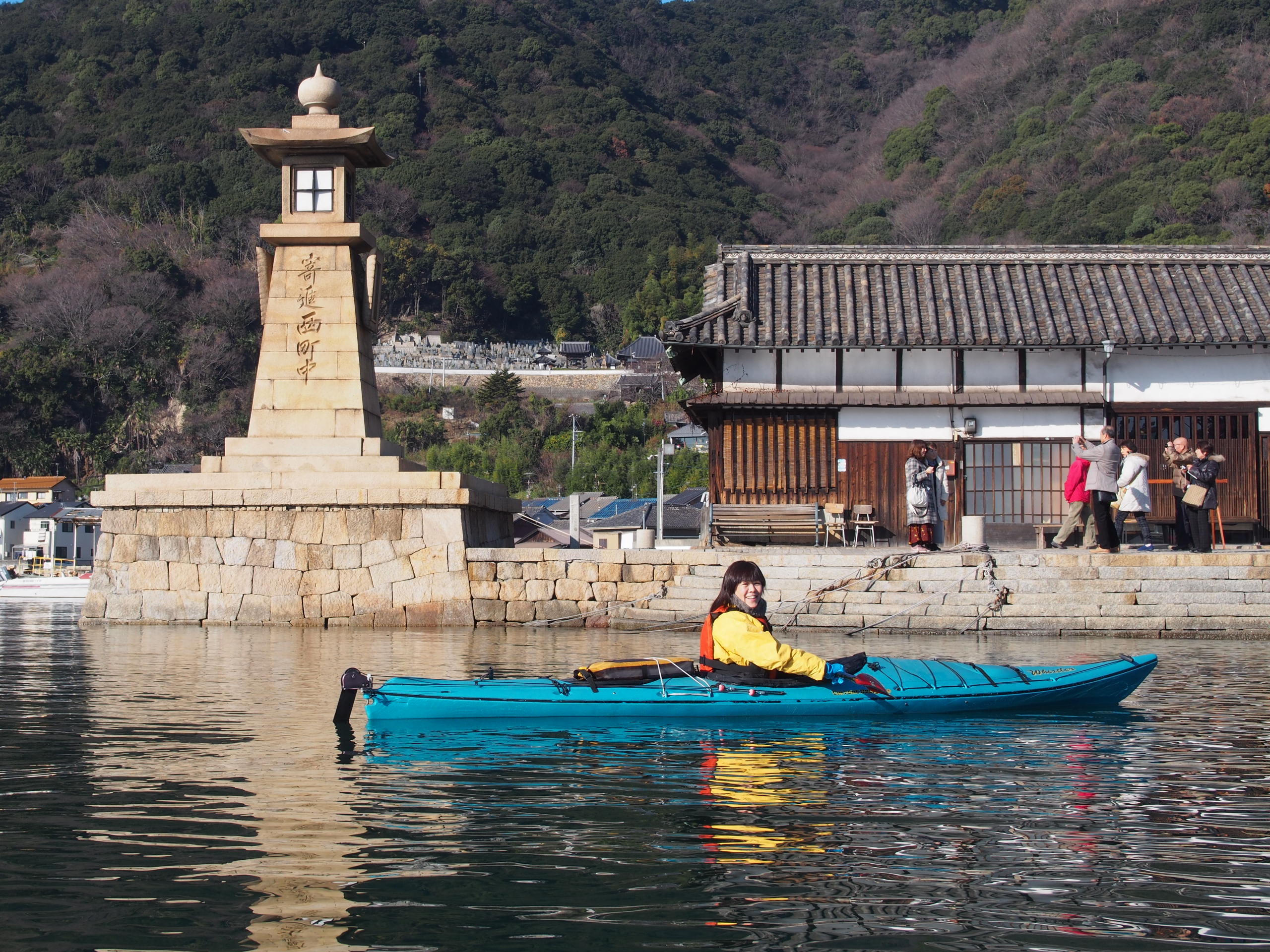 If you visit this port town Tomonoura, you cannot miss maritime activities you can fully enjoy the sea! An experienced sea kayaking tour guide who has been in the field for 30 years will offer a safe and great tour even for beginners. The view of the historic town from on the sea is literally "the beauty of Japan". Seto Inland Sea is very calm and it is almost like a lake on nice weather days. You can feel the calmness of it right on the sea level.
Short Program of Ascetic Practice Experience at Historic Temples"Shobo-ji" and "Kensho-ji"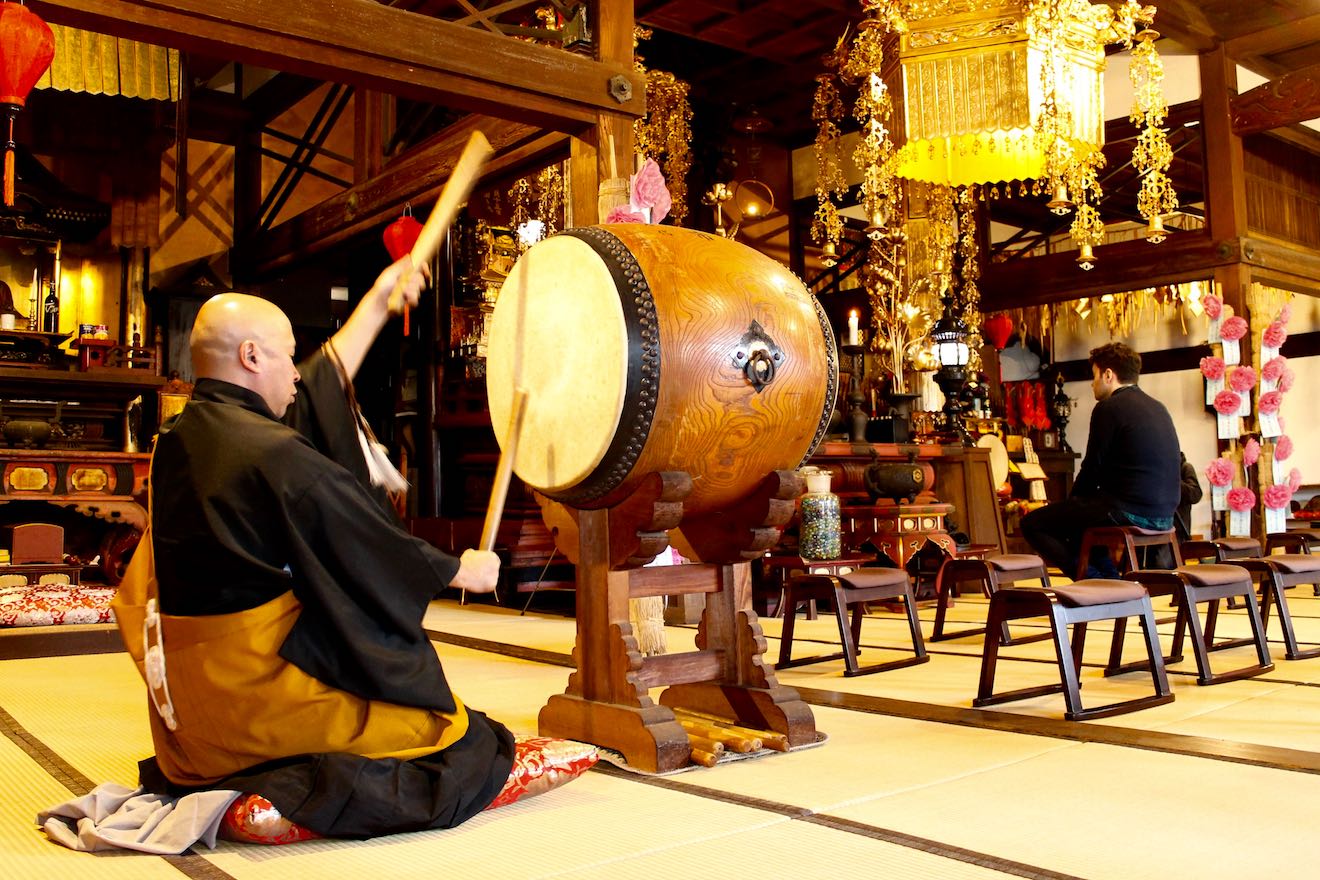 In Tomonoura, there are less than 20 temples within a walkable area, and many of them offer experience programs including Sutra Copying Calligraphy and Zazen Meditation. On the next day after staying at Tomonoura, Zazen Meditation Experience Program of "Shobo-ji" would be wonderful to try in early morning. You can join it with local participants and, according to the manner, will be served a bowl of rice porridge after the meditation.
Meanwhile, at "Kensho-ji", you can experience a unique ascetic practice, "Kanjin-gyo", which was originated by a vice priest of the temple. He is so friendly that there are many fans of him. By being surrounded by the deep sound of his sutra recitation and a taiko drum, you will feel clear and refreshing.
■Information
Name: Shobo-ji
Address: 1008, Ushiro-ji, Tomo-cho, Fukuyama City, Hiroshima
Phone: +81-84-982-3106
Date and Time of Zazen: 4th Saturdays, from 7am – about 8:30am ※Time may change.
Participation Fee: It's up to your will.
Website: https://visittomonoura.com/2020/01/3230/?lang=en

Breathtaking View Is Waiting for You!Climb Up Stone Steps from "Io-ji (Taishi-den)"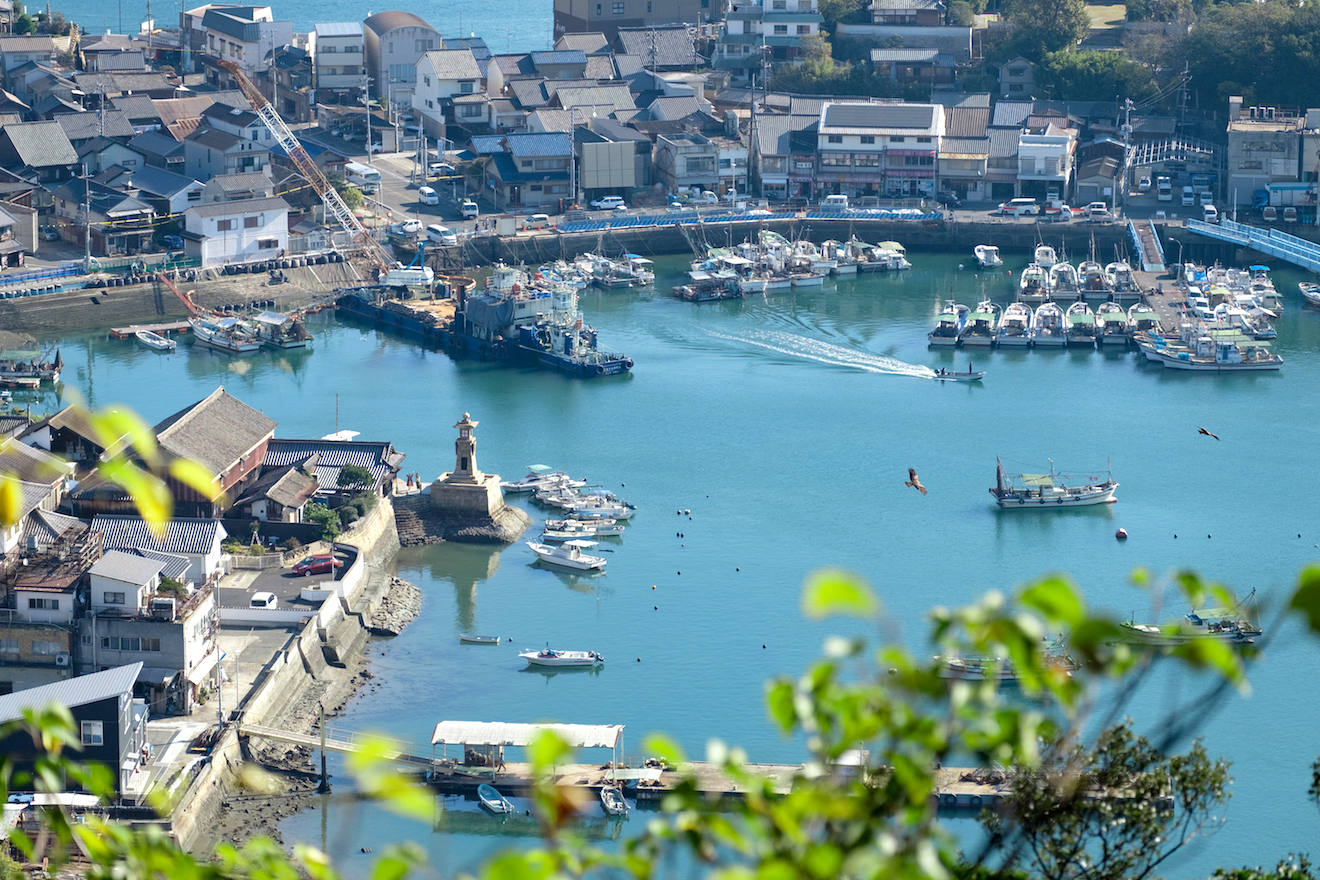 From Tomonoura's second oldest temple, "Io-ji", about 10 to 15-minute climb of stone steps will take you to the point. The steps are long enough to make you sweat even in winter. After the exhausting climb, there it is, the breathtaking view, which makes you forget about all the fatigue. It is not too much to say that this place is the best point to see the entire Tomonoura. Also, it is known as one of the best sunrise point, so some photographers can be seen in the early sunny mornings.
Morning Market along Historical Shrine's Approach"Tomo/ Shiomachi Kei-tora Ichi"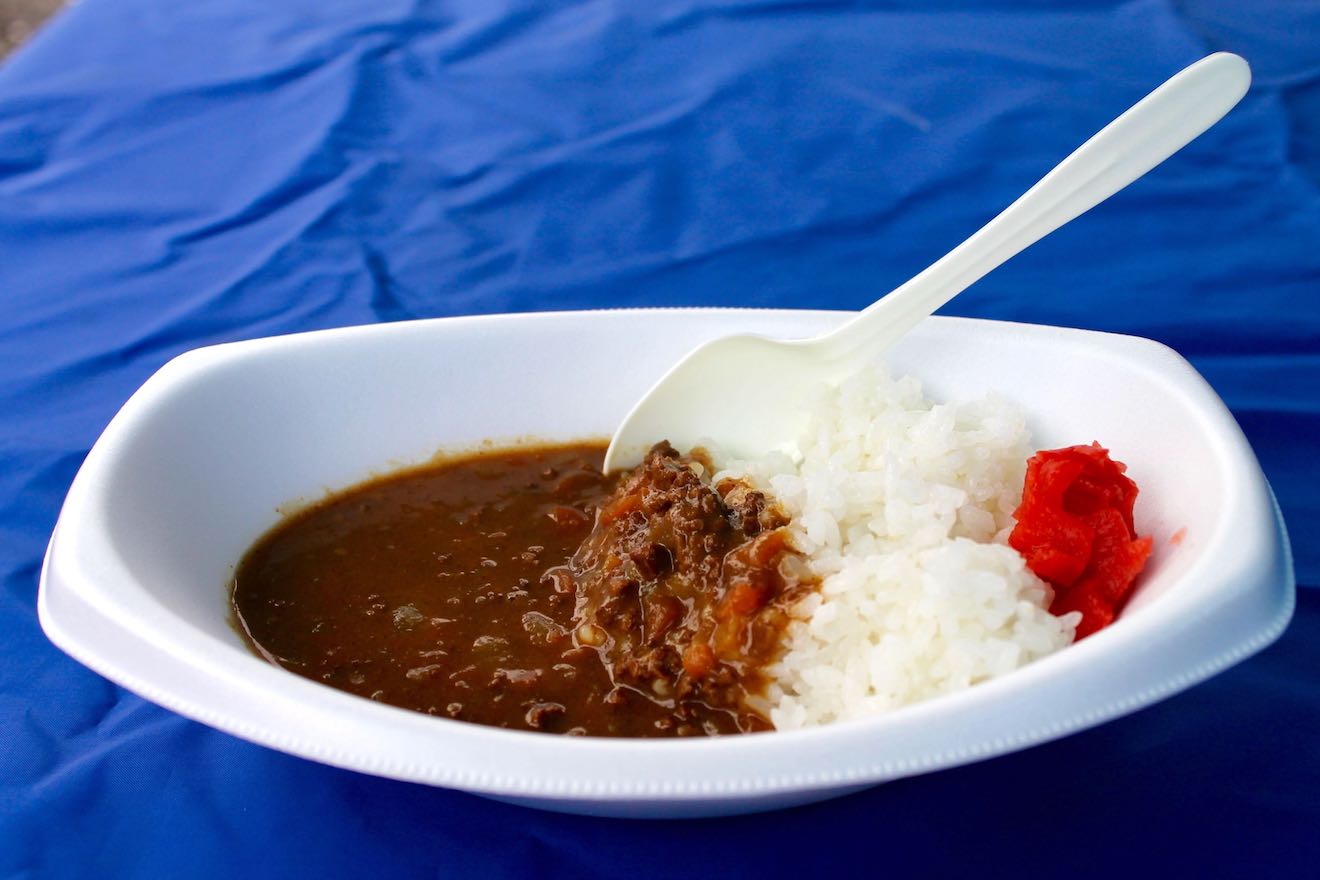 This market is open along the approach of "Nunakuma Jinja (shrine)"on the 4th Sundays. The shrine often becomes a place for events of Tomonoura, and on the market day, many tarpaulins are placed in front of Japanese mini trucks (kei-tora) that carries their merchandise, and local veggies and fruits, flowers, fresh seafoods, breads, sweets, knick knacks, etc. are lined up. Among many items, the most popular one is "Morning Curry". Having breakfast at a market in Tomonoura would be extraordinary!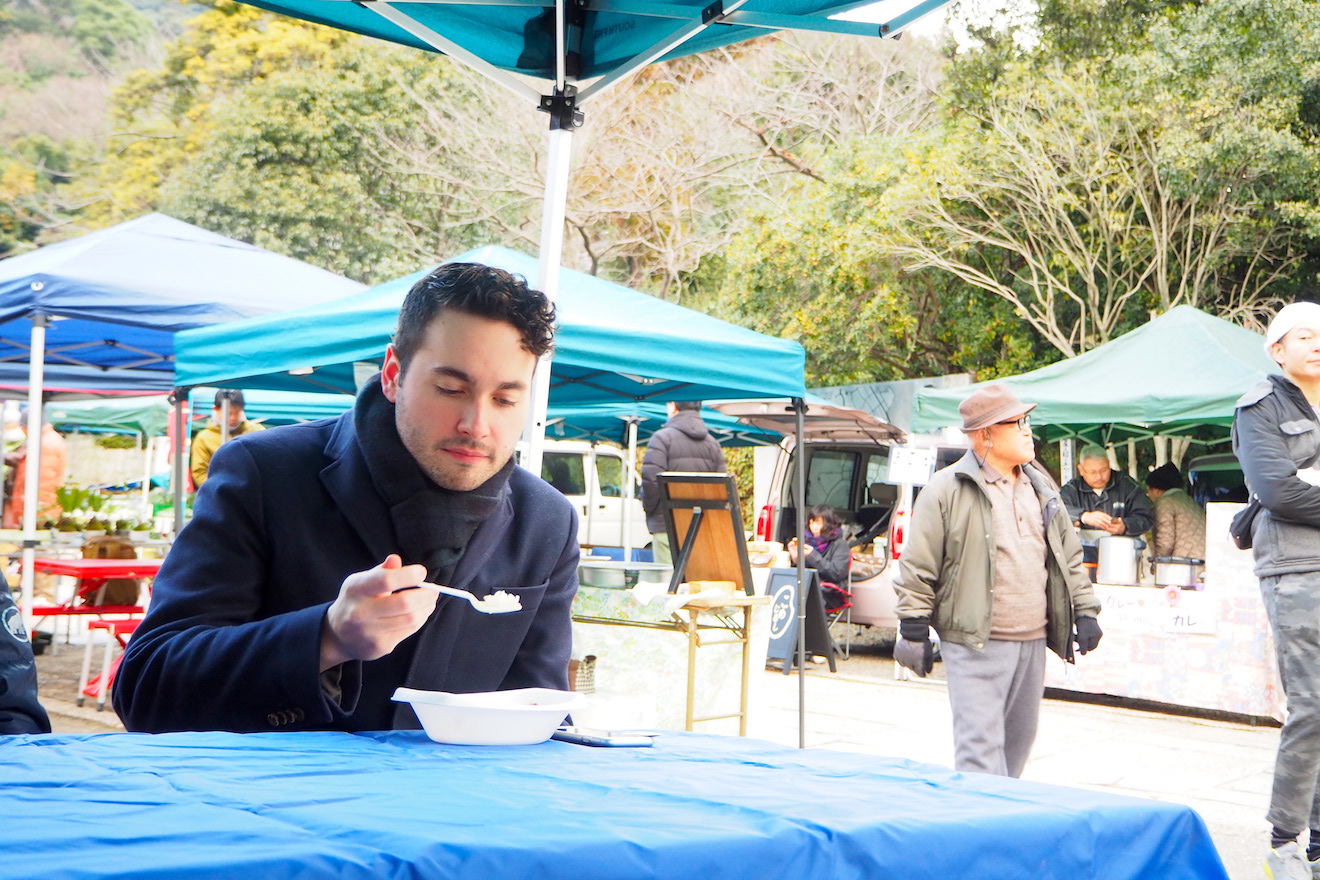 Make Great Travel Plan and Feel Lives of Tomonoura!
If you visit Tomonoura, a historic town designated as a national important preservation district of historic buildings, there are a lot of attractive things other than just touring around. Add some unforgettable experiences to your travel plan. Be like a local and fully enjoy the place. Have a profound and thrilling time!
If you like this article,
Please push the
"Like"
!
Deiliver the SeeingJapan's news to you!
Popular Articles in Same Category
Author