Shops and cafes with cute foods in Okayama, where girls really want to go! /Okayama Prefecture
Okayama is known as a city which has many attractive and unique cafes.
This time, we introduce you "5 selected cafes and shops with "Kawaii" foods where young women want to go."
Let's start the trip by finding foods which both taste and look good!
"nid sand" reminds you that Okayama is a "kingdom of fruits."
Okayama is also called "the kingdom of fruits" since many fruits, such as peaches, grapes, and so on are cultivated there.
This popular sandwich shop, serving many fruit-based sandwiches, is close to Edagawa-Midorido Park in Okayama City.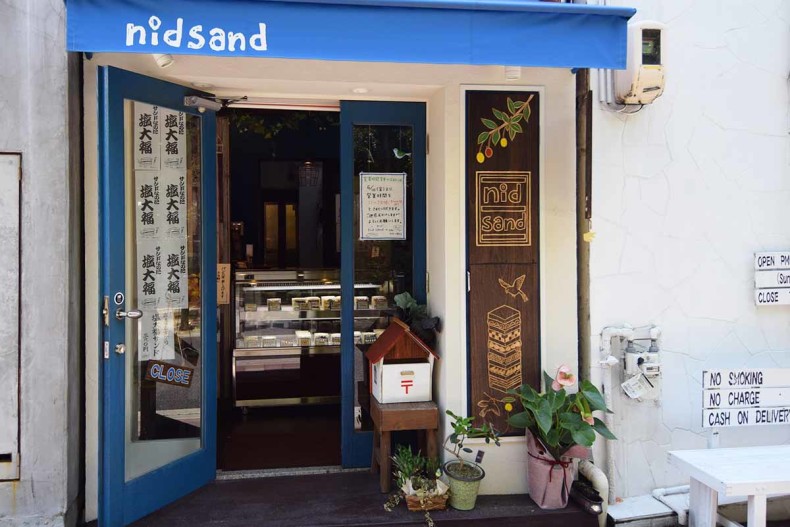 The exterior of "nid sand" is small and cute!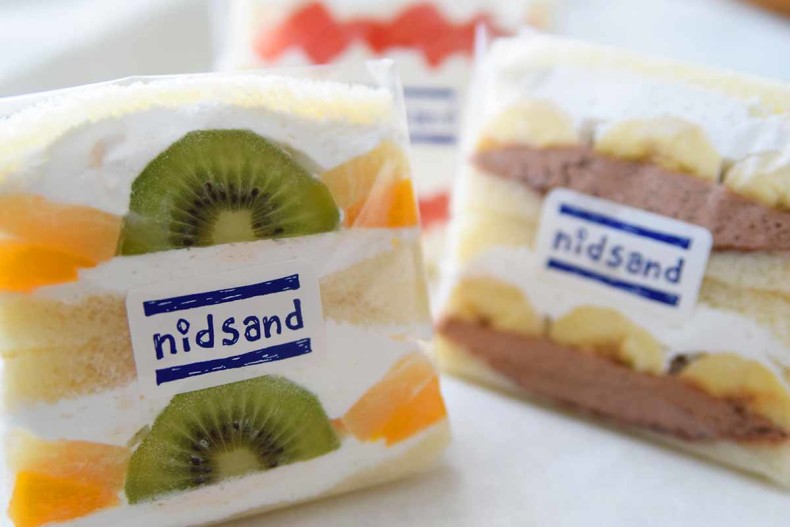 Their whipped cream is specially made and not too sweet – it's light, and gentle on your stomach.
The sandwiches with whipped cream bring out the deliciousness of the fruit!
You should try this delicious harmony in your mouth when you visit Okayama.
nid sand
Address/2-9-13, Yanagi-machi, Kita-ku, Okayama-shi, Okayama
Phone/086-233-0802
https://www.facebook.com/pages/category/Dessert-Shop/nid-sand-205210869867469
"Stella Cafe"is really popular among Setouchi girls!
"Stella Cafe" is located in Hinase Town of Bizen City, which is a town known for its oyster culture.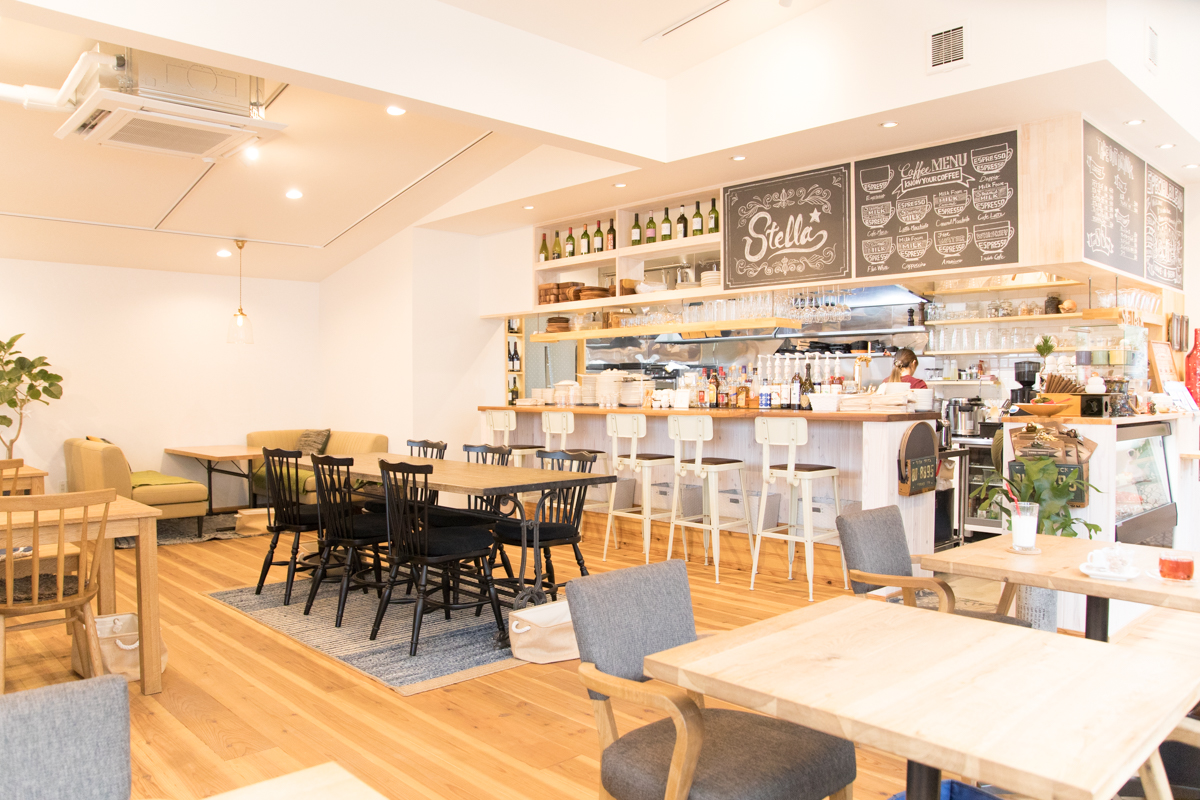 The furniture and interior are all Scandinavian style, and the atmosphere makes it comfortable to spend time there.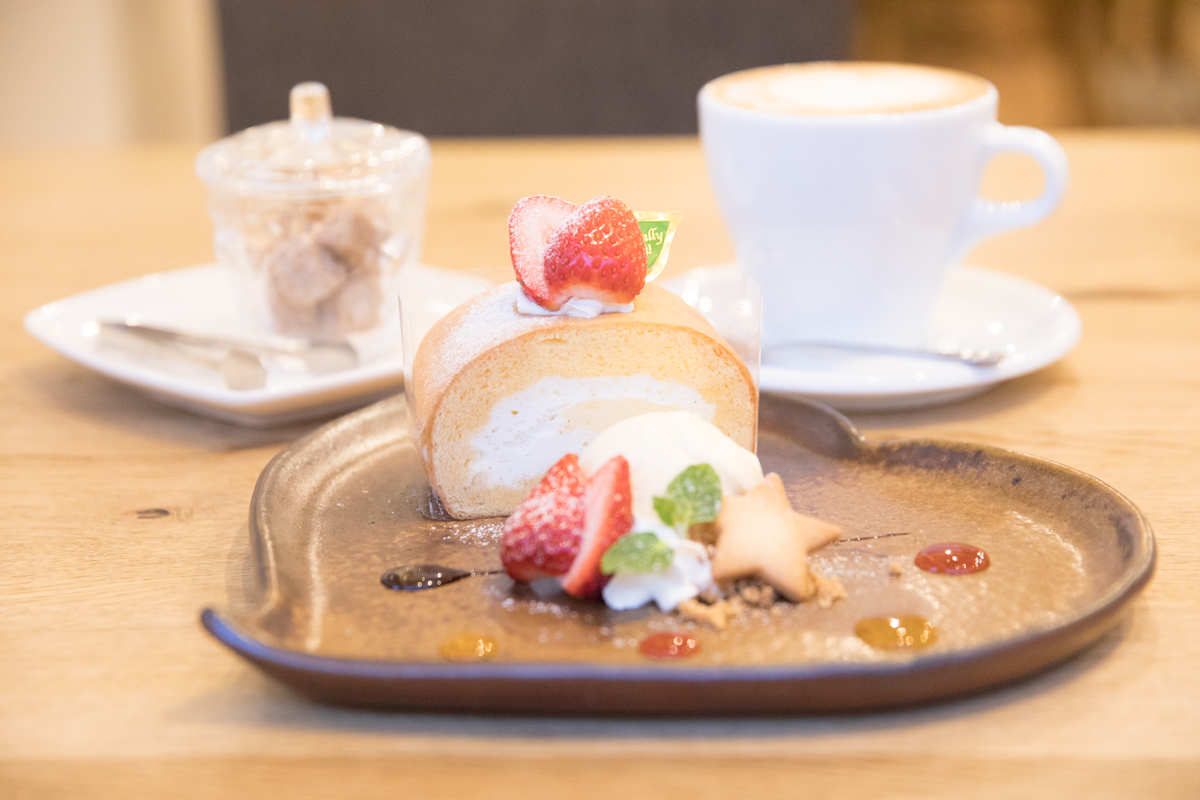 The plates used for sweets are Bizen-ware, the traditional pottery made in Bizen City, with a history dating back to the Heian period (794-1192).
Star-shaped cookies and latte art…, all things provided at the café are so cute and girls should be flat-tered.
Stella Cafe
Address/648−48, Hinase, Hinase-cho, Bizen-shi, Okayama
Phone/0869-72-4330
https://www.facebook.com/stella.hinase
A cute cafe with lots of picture books, "Lasten aika"
"Lasten Aika" is a Scandinavian style cafe with lots of picture books, located across the street of the entrance of Hokancho Shopping Street, close to the west-side of Okayama Station.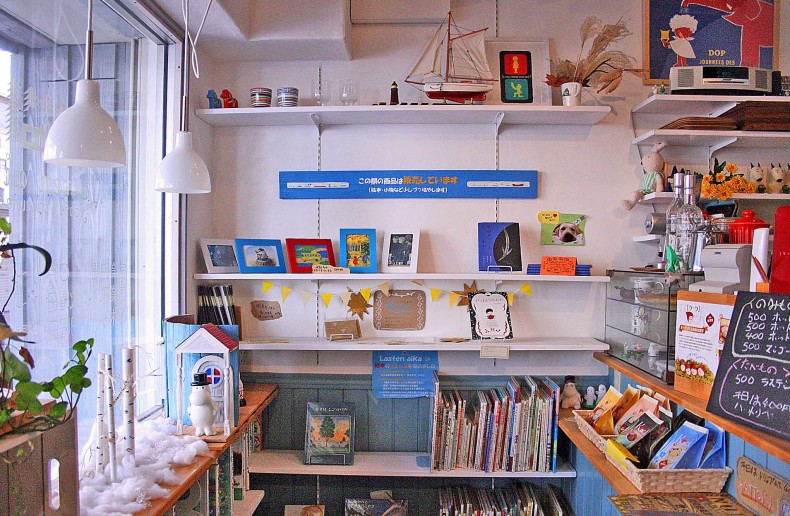 You find lots of picture books on the shelves in this café – there are more than 600 of them!
This space is literally surrounded by picture books.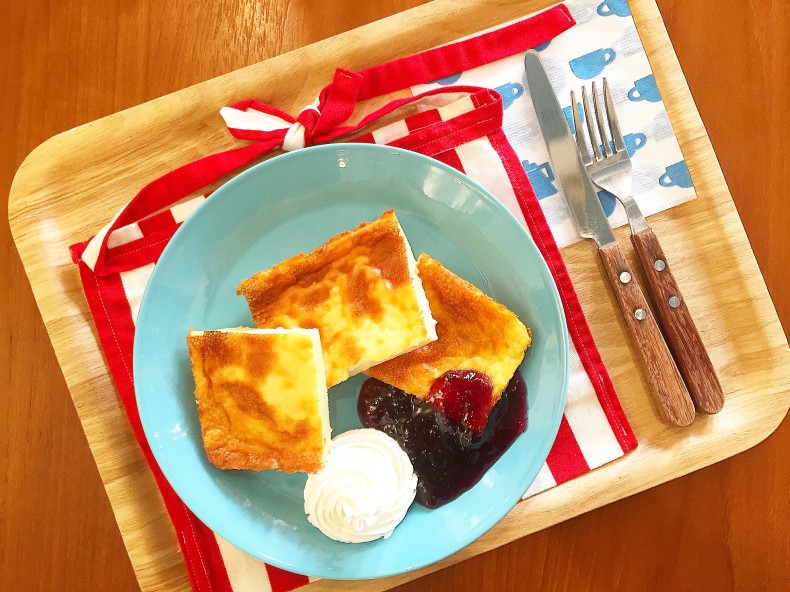 The specialties of this café are dishes inspired by foods and sweets in the picture books, such as "Moomin," "Guri and Gura", andso on.
These are created to appear just like they do in the books, so that big fans of the picture books will be amazed and excited at them.
Maybe this is the best place around to retrieve your childish innocence.
Lasten Aika
Address/1-4-10, Hokan-cho, Kita-ku, Okayama-shi, Okayama
Phone/086-728-0085
http://lasten-aika.ldblog.jp
A cafe with a tree house, "Akatsuki café & Something"
"Akatsuki café & Something" is located in a remote area, deep in the mountains, with a tree house next to the cafe!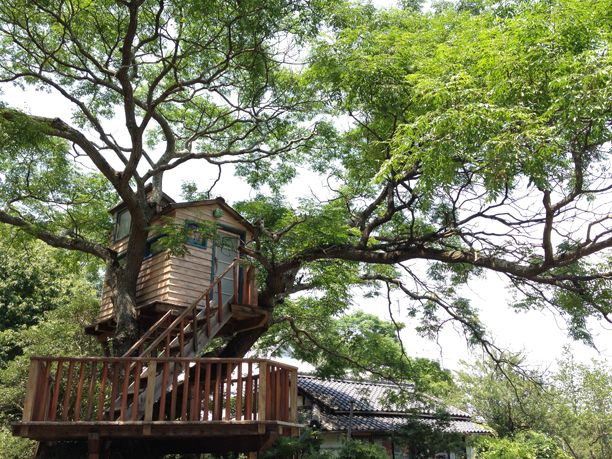 You will feel like you are Tom Sawyer when you enter the tree house, with floor space of about 5.5 square meters, and you have a beautiful view of the natural surroundings in the Ushimado Senzu area.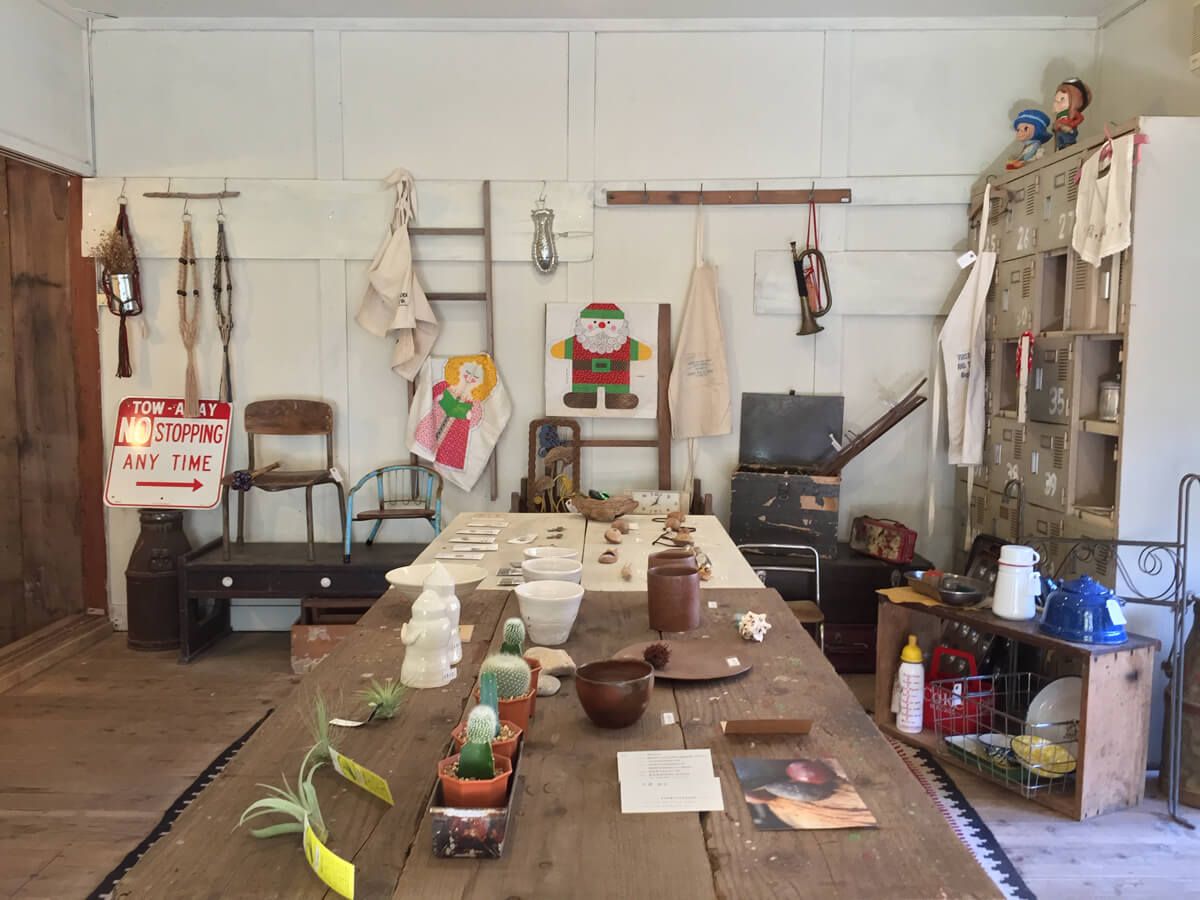 There is a space in the café which sells second hand goods, tableware, foliage plants, and so on – things which make your ordinary life richer.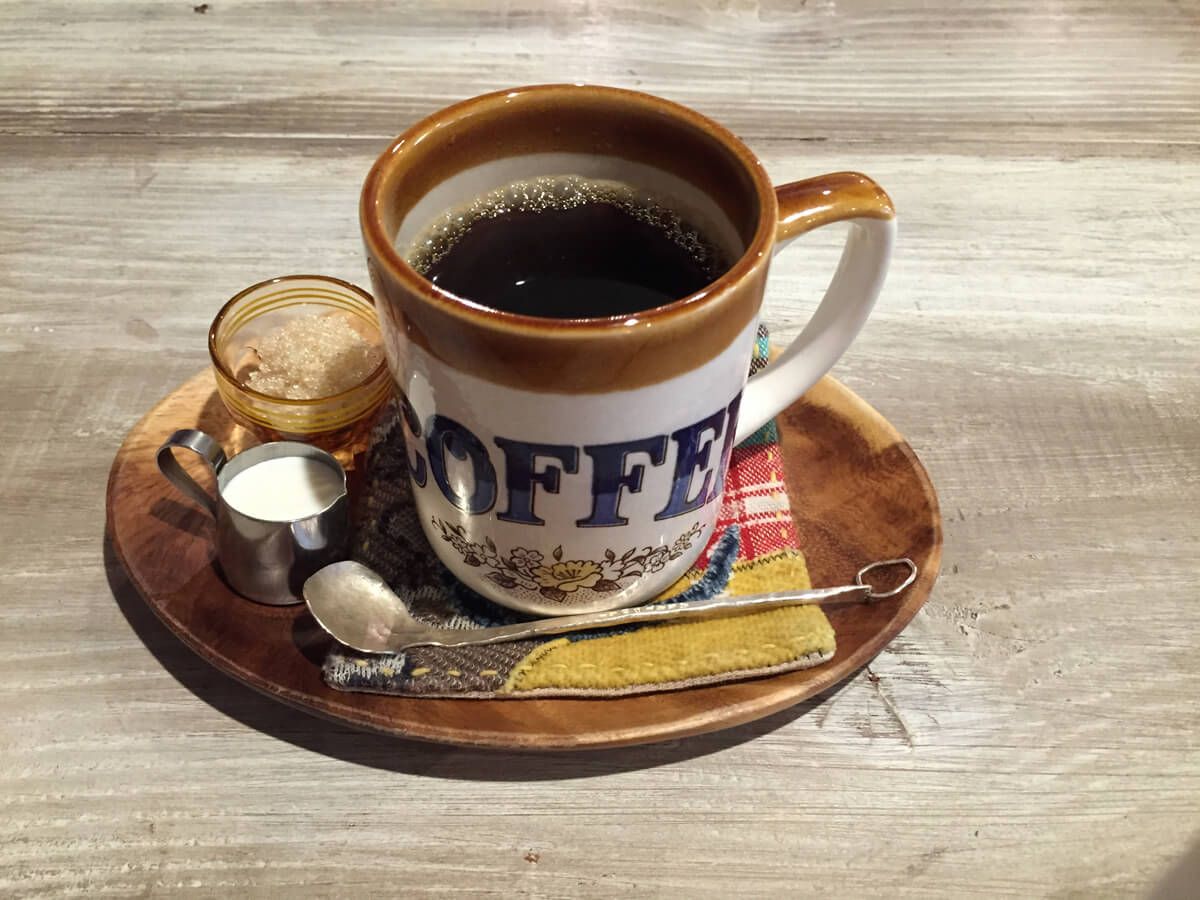 The coffee beans blended for this cafe are "Akatsuki Original Blend" from "Musashino Coffee" in Ton-ya-machi, Okayama City.
You can have a calm moment to yourself, separated from your usual routine, at this mountain in Ushimado surrounded by nature.
A Cafe with a Treehouse! Akatsuki café & Something!
"Pasta Restaurant Antorowa," in a retro style townhouse, offers you very delicious pasta!
The last one we will introduce you to is the café restaurant "Pasta Restaurant Antorowa," in a building renovated from an old traditional house along the fashionable "Holland Street," which is located in the Kita-ku district of Okayama City.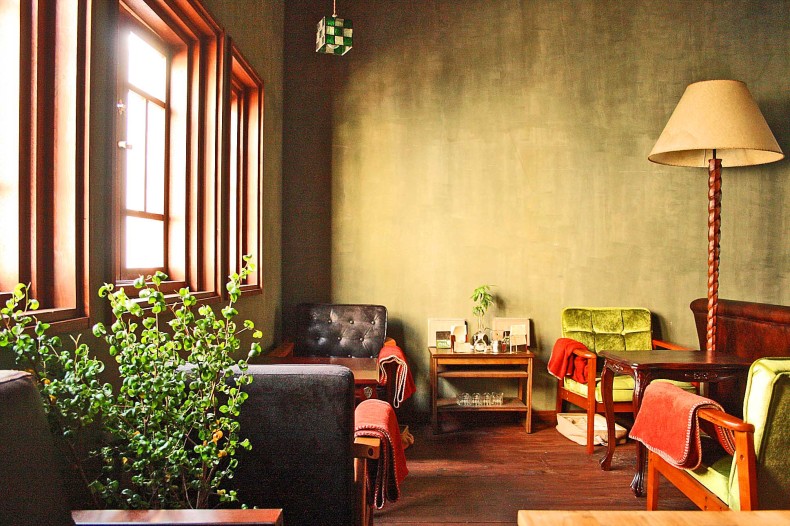 The warmth of the wooden interior and the mild light of the lamps make for a relaxed atmosphere.
You can come and spend time here alone without any hesitation.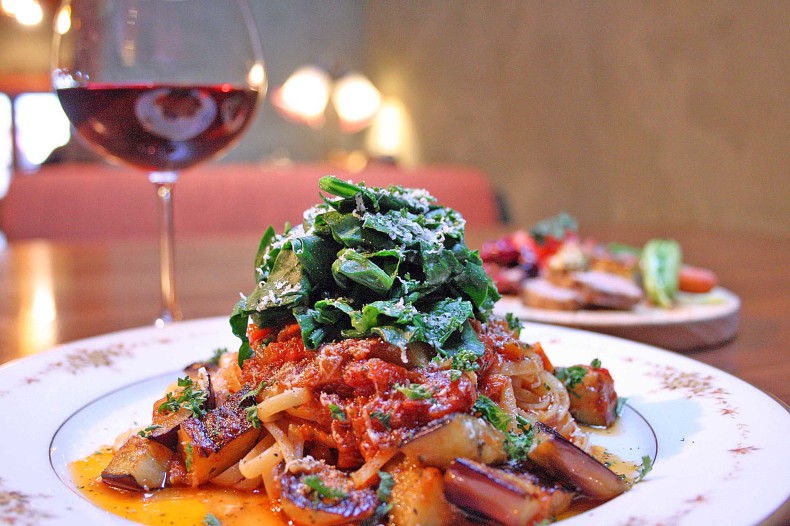 Surprisingly, you can select your own combination of pasta ingredients here!
This is one of the most special features of this restaurant, so customize your dish with your favorite ingredients and enjoy the synergistic effect between the umami of each ingredient.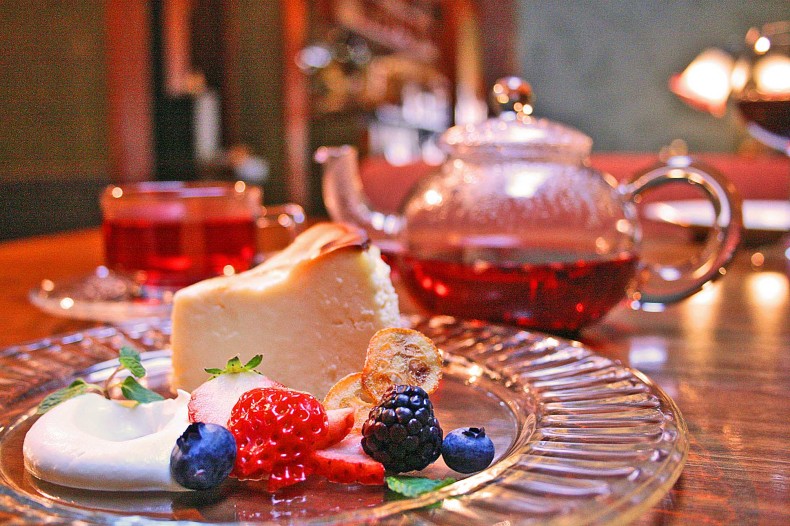 High-quality dishes and a comfortable atmosphere coexist at this café.
This is definitely worth to visit when you come to Okayama!
Pasta Restaurant Antorowa (Room123): Enjoy Delicious Pasta at a Retro Style Townhouse on Holland Street!
This time, we have introduced 5 shops where girls go to find fine foods. But there are many more shops we would like to introduce you.
Please wait until next time!
Text by Megumi Yamada
If you like this article,
Please push the
"Like"
!
Deiliver the SeeingJapan's news to you!
Popular Articles in Same Category
Author