7 tourist spots where you can enjoy great views and foods on Awaji-shima!/Awaji-shima, Hyogo
Awaji-shima Island is the biggest island in the Setouchi Inland Sea, located on the south-side of Hyogo prefecture.
This island has many attractive tourist spots, and today, we will introduce 7 spots recommended by local writers to stop by during your drive.
Let's look up at the Akashi-Kaikyo Bridge from the "Roadside Station Awaji!"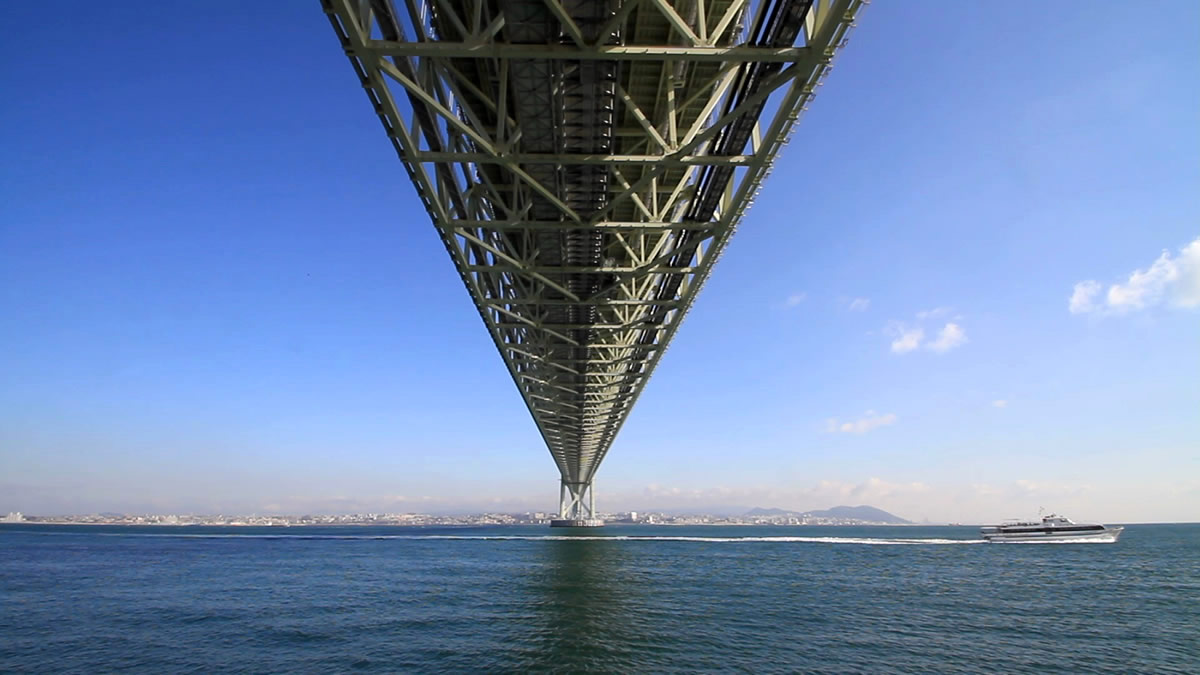 You can walk directly below the Akashi-Kaikyo Bridge from the "Michi-no-Eki (roadside station) Awaji" located on the northern edge of Awaji-shima.
We believe that you will be surprised at the dynamic view from below of the world's longest suspension bridge, with a length of 3,911 meters!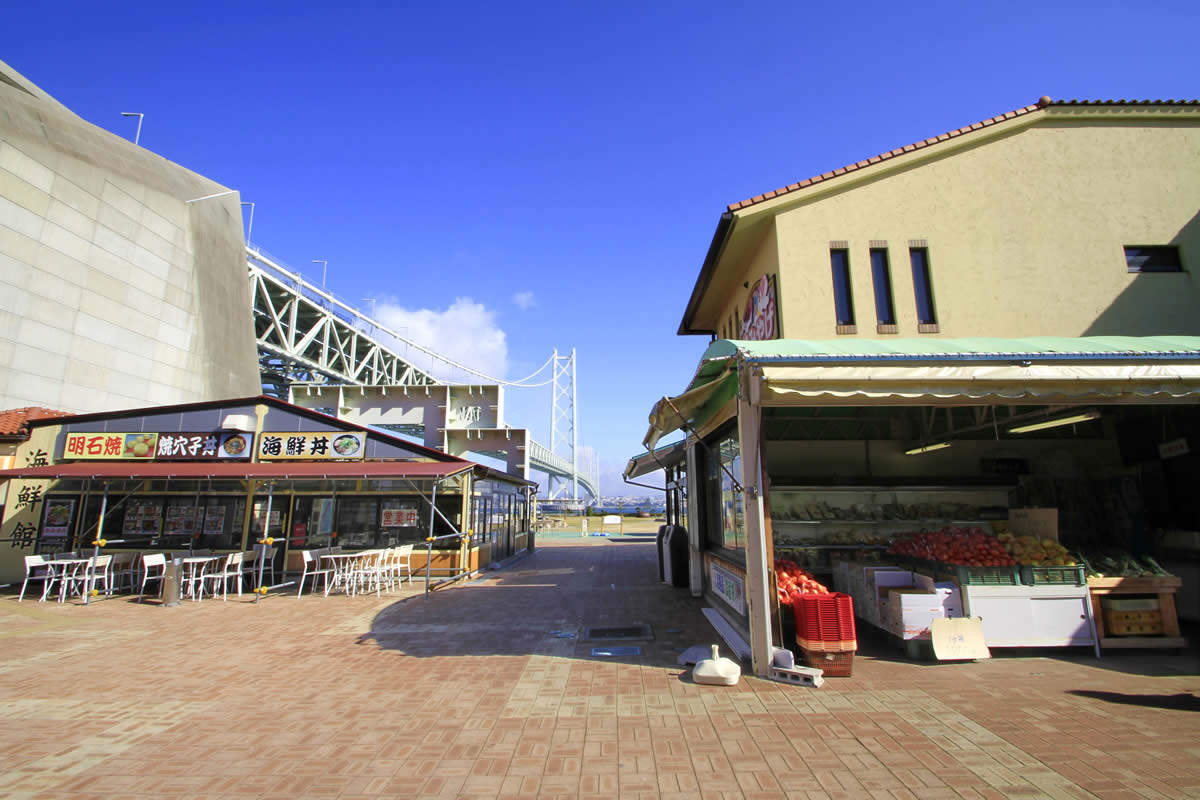 You can get various kinds of local foods at the roadside station, which uses products from Awaji-shima. So, you can look up at the bridge while eating some delicious food!
Roadside Station Awaji: Enjoy Awaji Gourmet Foods with Great Views of Akashi-Kaikyo Bridge!
Let's "fly" over the water at "NIJIGEN NO MORI"!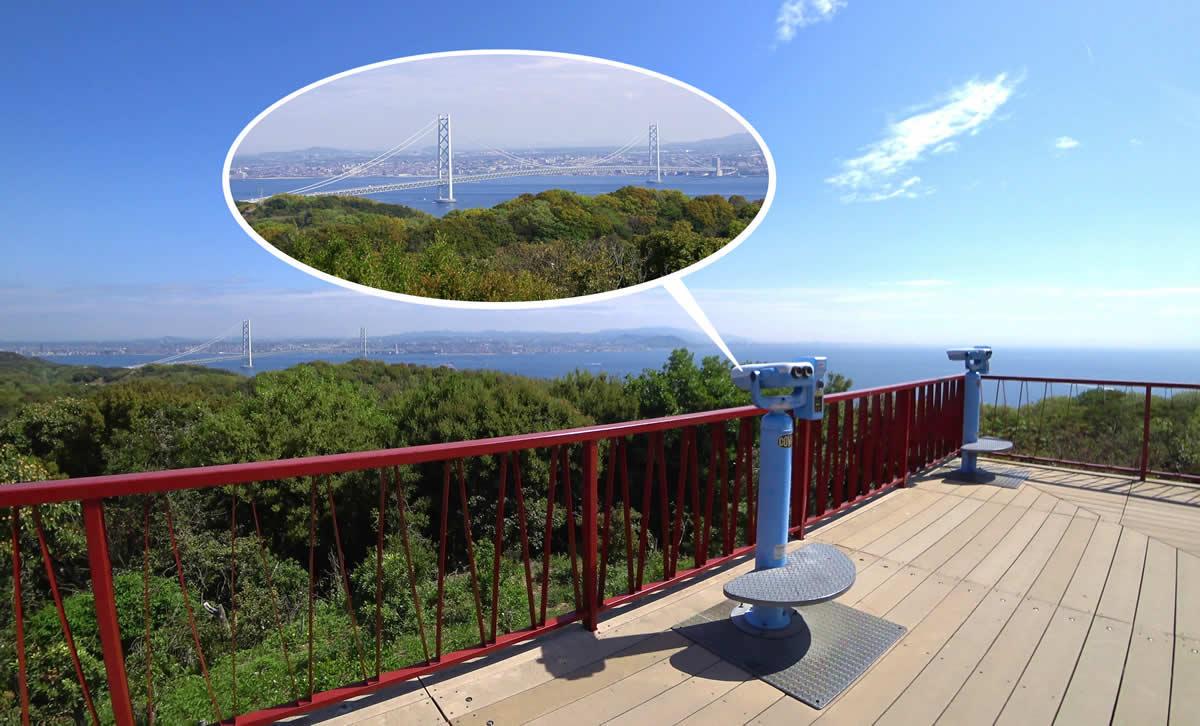 "NIJIGEN NO MORI," an "ANIME" park which opened in 2017, is inside of a huge park called "Hyogo Prefectural Awaji-shima Park" located in the northern area of Awaji-shima.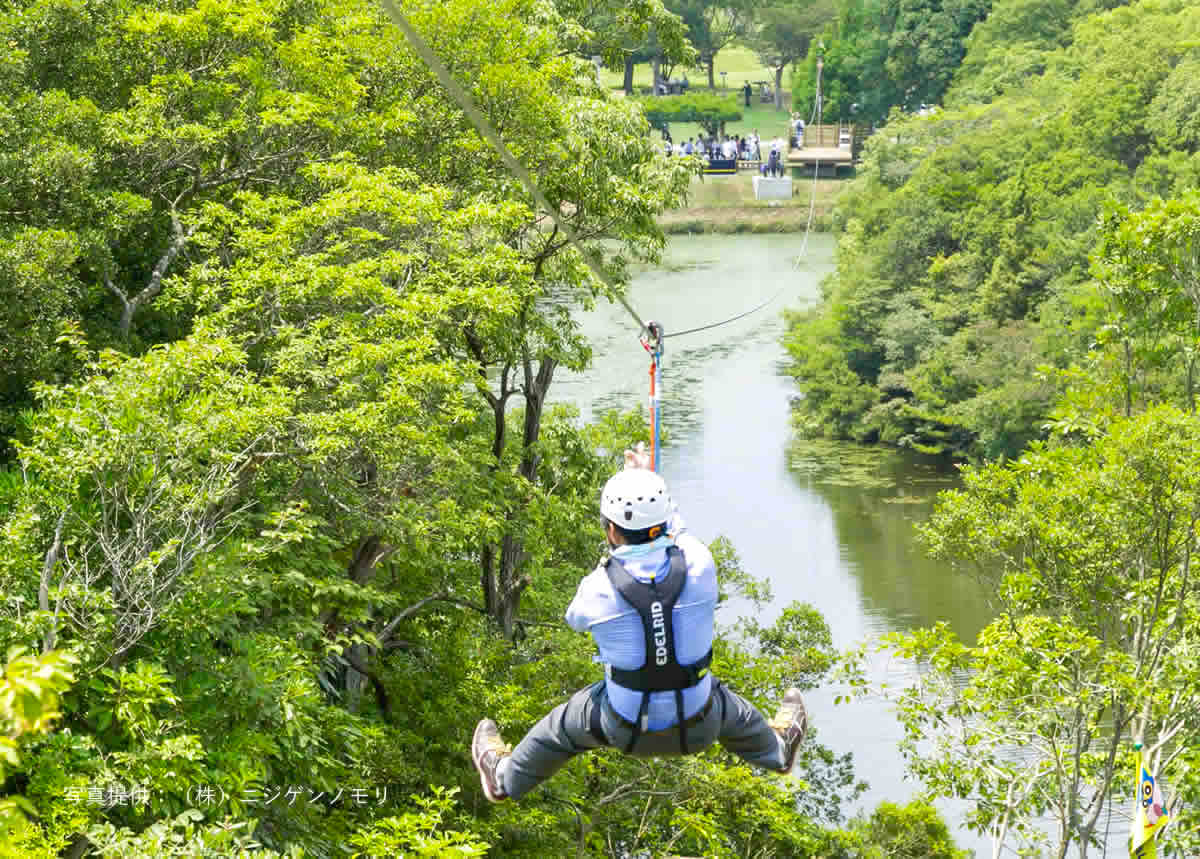 One special attraction is, "Challenge! Action Kamen Hiko-tai," a zip-line with the length of 225m, which takes you on a "flight" over the water.
This popular attraction originated from "Crayon Shin-chan," one of the more popular animated TV programs in Japan.
NIJIGEN NO MORI
Address/2425-2, Kusumoto, Awaji-shi, Hyogo
Phone/0799-64-7061
Open/10:00 to 18:30 on weekdays
https://nijigennomori.com
"Awaji Yumebutai" designed by Tadao Ando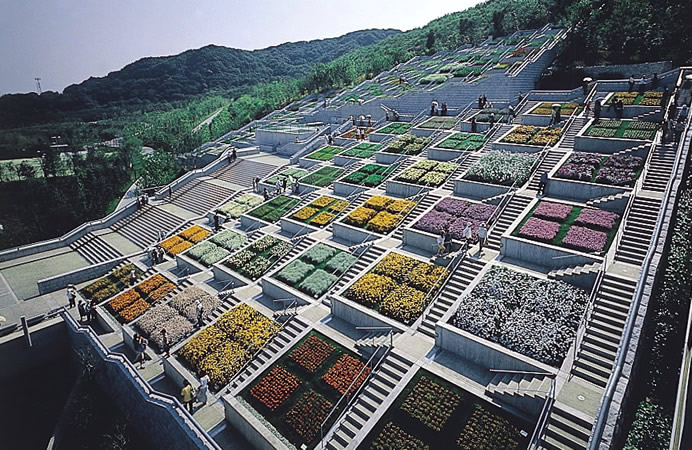 "Awaji Yumebutai," located on the northwest-side of the island, is a resort complex designed by Tadao Ando, the famous Japanese architect.
One of the main parts of the facility is "Hyakudan-en" (the garden of hundred steps), and there are 100 flower beds along this mountain slope.
The combination of colorful flowers and the view of the island is just gorgeous!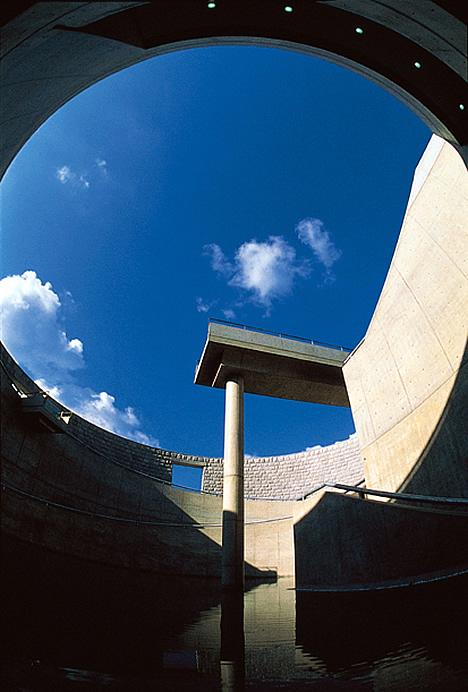 Also, "Circular Forum" is one of the most popular spots at Awaji Yumebutai.
You can look up to the sky from the bottom, or you can view the pond below from the observation space above.
Awaji Yume Butai : A Maze-Like Resort Complex Designed by Tadao Ando!
Admire the flower garden at "Akashi Kaikyo National Government Park"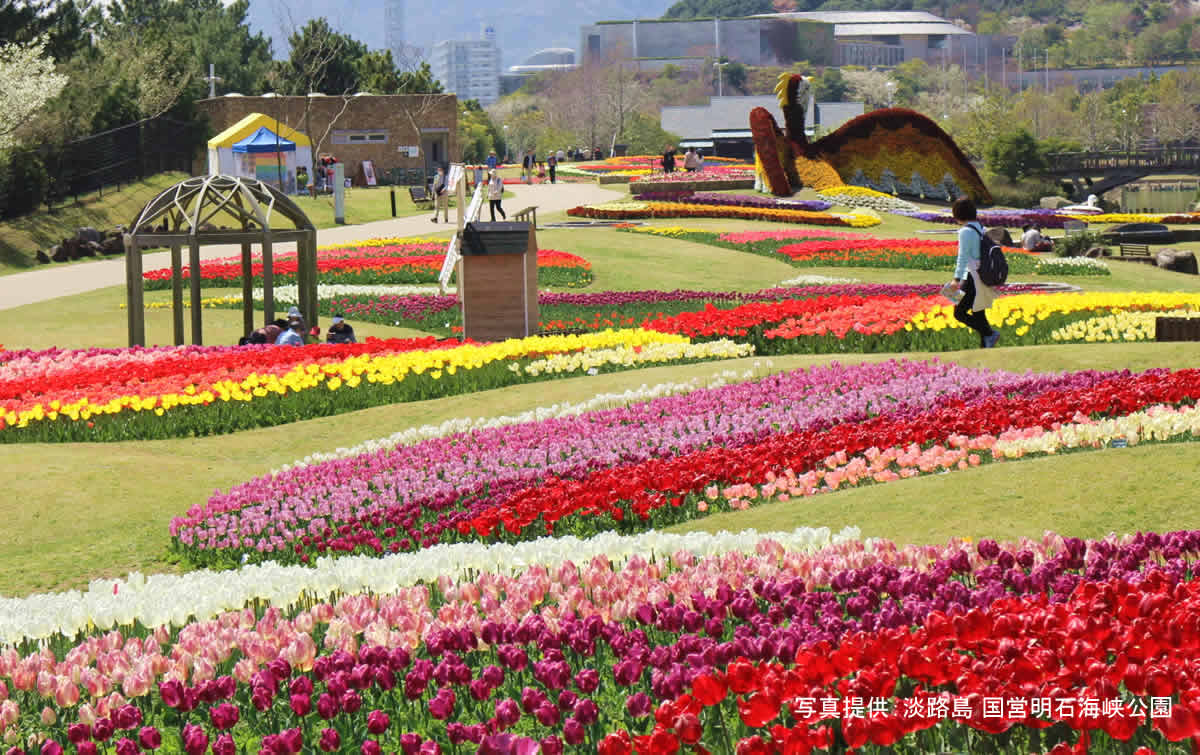 "Akashi Kaikyo National Government Park," next to "Awaji Yumebutai," is the best place for a picnic!
Tulips in spring, sunflowers in summer, cosmos in autumn…, you can enjoy various flowers there in every season.
Awaji Island Akashi Kaikyo National Park: A Huge Area Offering Delightful Ocean Views, Flower Gardens & Lots of Playground Equipment – Great for the Whole Family!
Go aboard the "Uzushio Cruise" at "Roadside Station Fukura."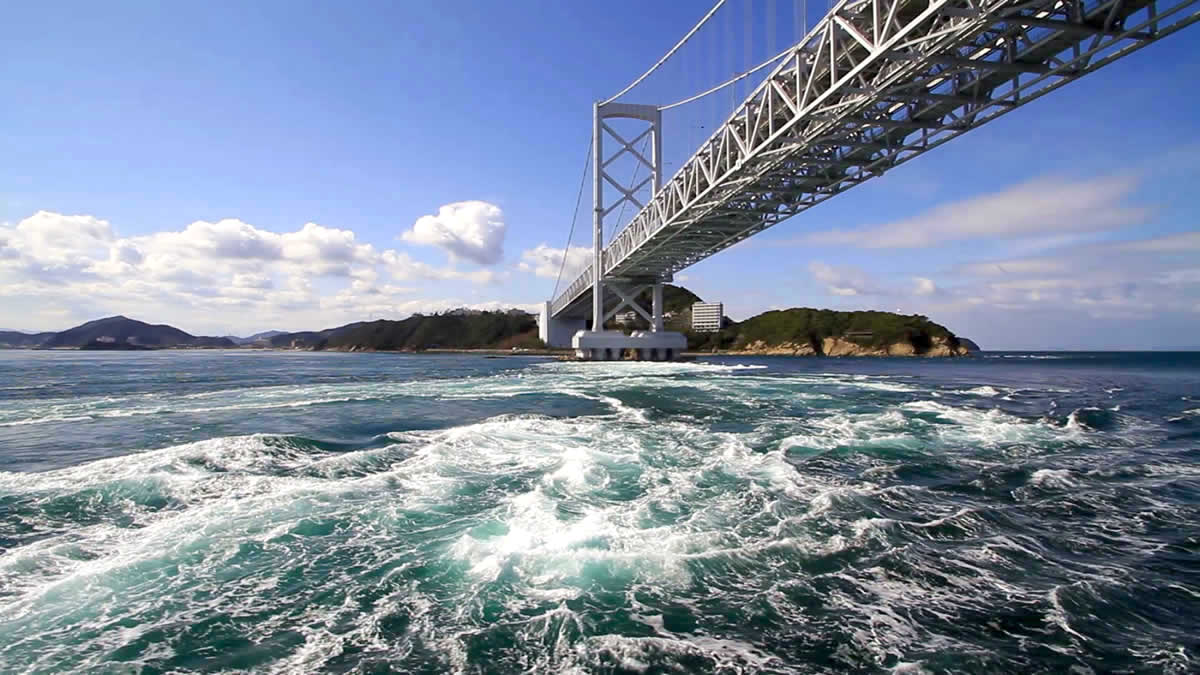 Now, let's go to the south-side of Awaji-shima, and visit the leisure complex "Michi-no-Eki (roadside station) Fukura," centered around Fukura Port.
You can enjoy the exciting "Uzushio Cruise" to see the eddying currents on board an excursion boat, have "Awaji-shima Pizza" full of onions at "Fukura Marche", and see the traditional puppet performance called "Awaji Ningyo Joruri" at "Awaji Ningyo-za."
Whirlpool Cruises with an Impact Start at Roadside Station Fukura!
Try "Awaji-shima burgers" at "Roadside Station Uzushio."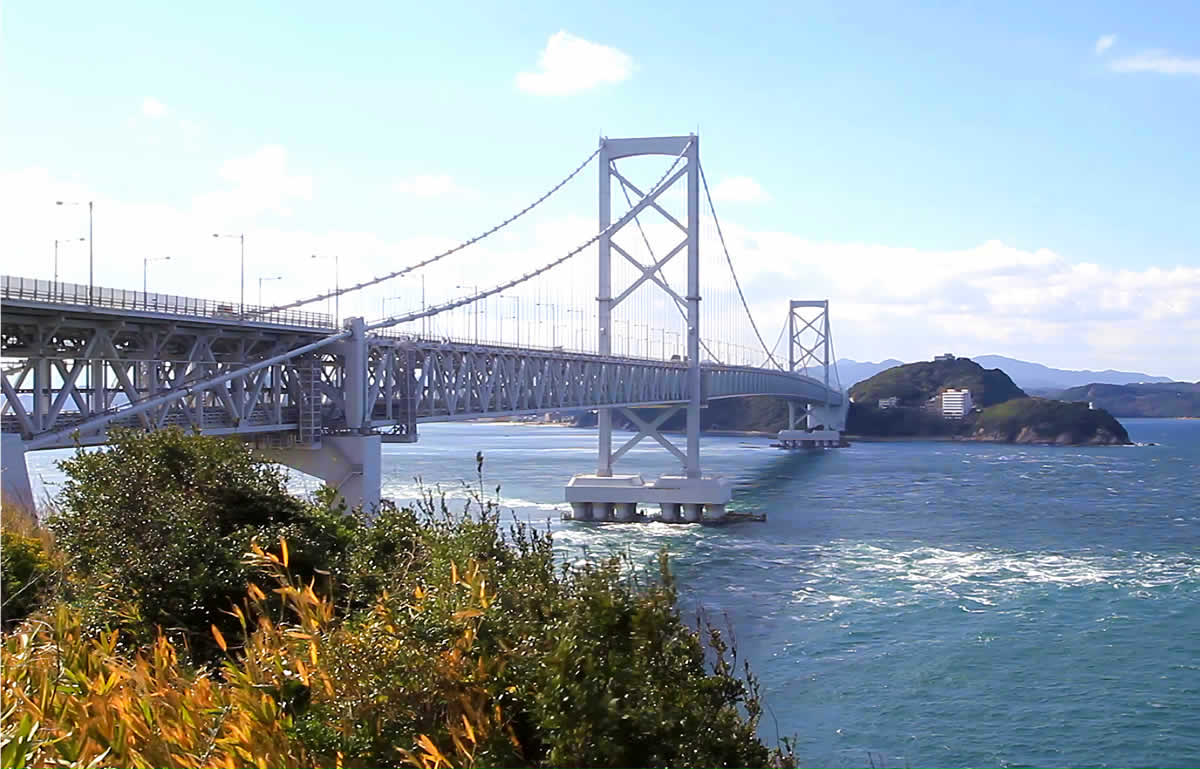 "Michi-no-Eki (roadside station) Uzushio" is located on Naruto-misaki (Cape Naruto) which extends into the strait from the south-west part of Awaji-shima.
There are some places for a great view of "O-Naruto Bridge" and you might be able to see the eddying current with a strong tidal stream if the time is right.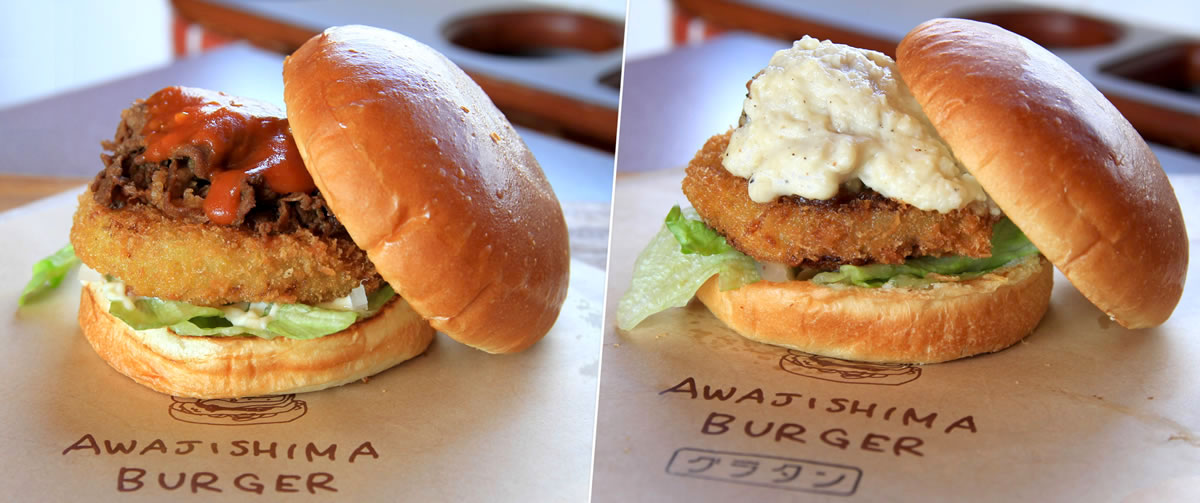 The specialty food of this roadside station is an original hamburger which won the first and second prizes in Japan in a contest of local burgers!
"Awaji-shima Onion Beef Burger" (on the left) won 1st prize in 2013, and the other one is the "Awaji-shima Onion Gratin Burger," which won 2nd place in 2014.
That means, you can have both the 1st and 2nd prize burgers in all Japan in one meal!
Awaji Island Onion Beef Burger, Japan's Best Local Hamburger / Awaji Island (Hyogo Prefecture)
You will be "Ottamage" (very surprised) at "Uzu-no-oka O-Naruto Bridge Memorial Hall."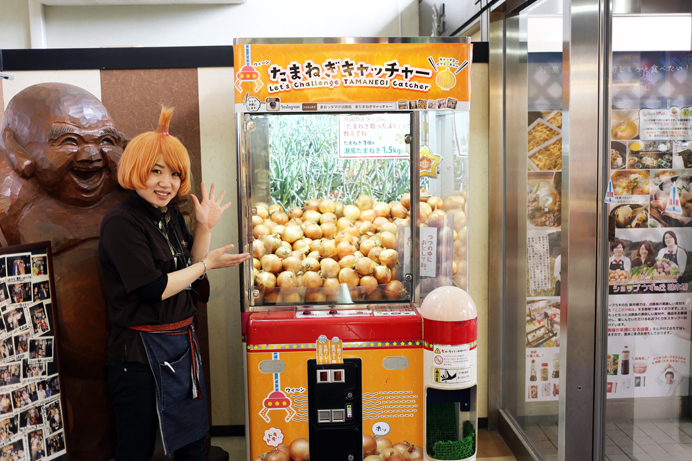 You will find "Uzu-no-oka O-Naruto Bridge Memorial Hall" when you climb up the hill behind "Michi-no-Eki Uzushio."
The special feature of this hall is the "Tamanegi (onion) Catcher"!
If you can retrieve a real onion by playing the crane game here, you will get 1.5kg of onions from Awaji-shima!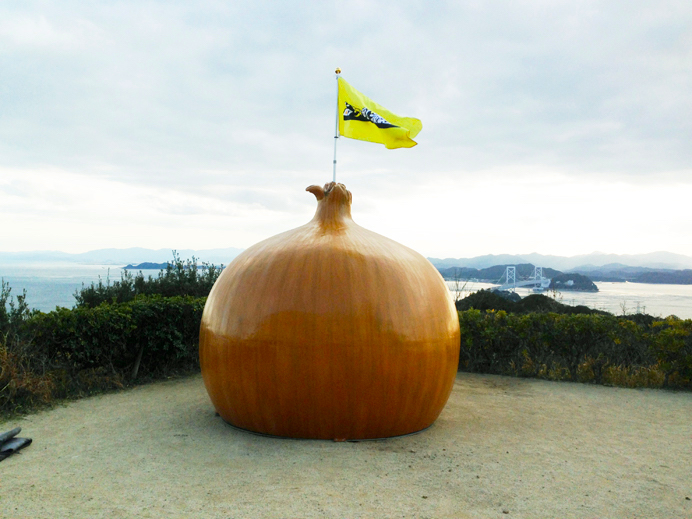 Let's take a picture with the huge sculpture of an onion called "Ottamanegi."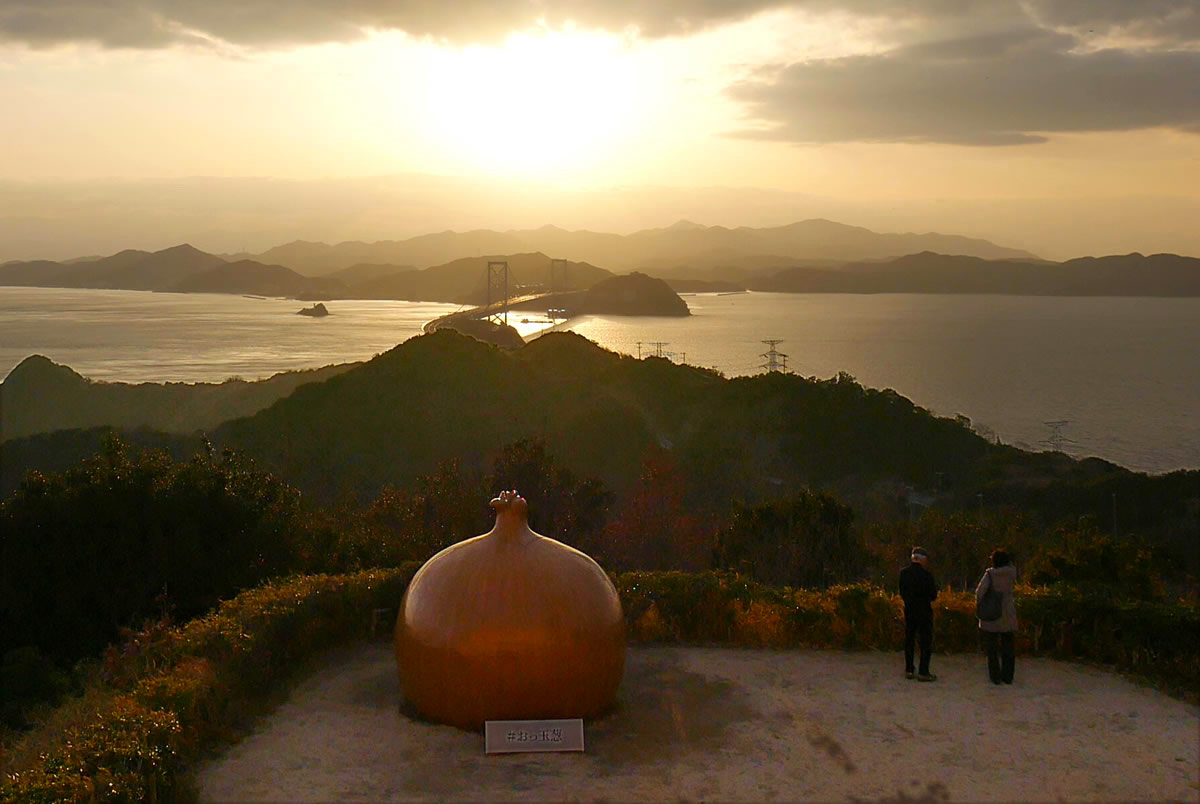 When you visit here at sunset, maybe you can get a great "Ottamage" (very surprising) view of the sunset with "Ottamanegi !?"
Uzu-no-oka O-naruto Bridge Memorial Hall
http://kinen.uzunokuni.com
Ottamage! Awaji-shima
http://uzunokuni.com/ottamage
Address/936-3, Fukura-hei, Minamiawaji-shi, Hyogo
Phone/0799-52-2888
Now, would you like to get in your car and drive to Awaji-shima, with this model course which will satisfy you fully from north to south?
We promise you that you can have a nice holiday when you visit Awaji-shima Island.
So, please plan a trip to Awaji-shima!
Text by Hironobu Matsuoka
If you like this article,
Please push the
"Like"
!
Deiliver the SeeingJapan's news to you!
Popular Articles in Same Category
Author