Top 10 Tourist Attractions & Best Things to Do in Kobe, Japan
Kobe is a beautiful port city surrounded by mount Rokko and sea. The city of Kobe has developed as a port city since the ancient times, and it was an important marine traffic hub to support Osaka which was the center of commerce in the Edo period. The port of Kobe has bustled as an international port since 1868 when the period of national isolation had ended. Kobe is full of attractions, such as sake breweries in Nada, world famous Kobe beef, China town, fine foods, and so on. This article will show you the best places to visit in Kobe.
1. The Former Foreign Settlement of Kobe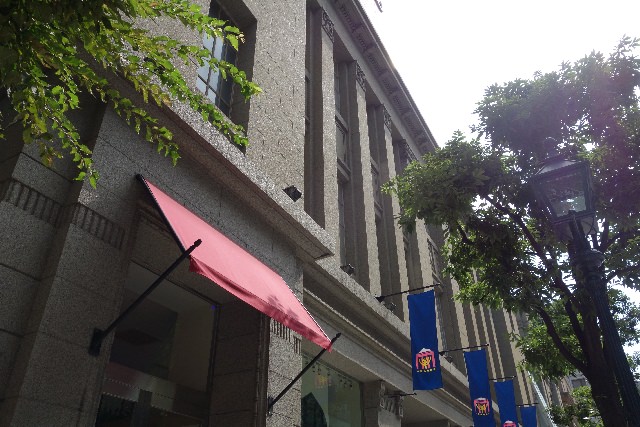 The former foreign settlement of Kobe was established when the port of Kobe opened for foreign settlers. The foreign settlement was designed by a British civil engineer and developed based on a European urban planning. The settlement was built on the townscape of a European city and was an extraterritorial area. After the foreign settlement was returned to the Japanese government in 1899, it prospered as a place to exchange economy and culture between Japanese and foreigners.
After repeated natural disasters in the past, some of the buildings were destroyed, but the townscape still remains beautifully. The existing buildings were refurbished and turned them into fashionable shops and cafes. This area is a nice place to walk around. The Kobe City Museum is in the building originally existed as a bank, and it's a good place to learn about history of Kobe. Explore and enjoy this historic old town in Kobe.
2. Nankin-machi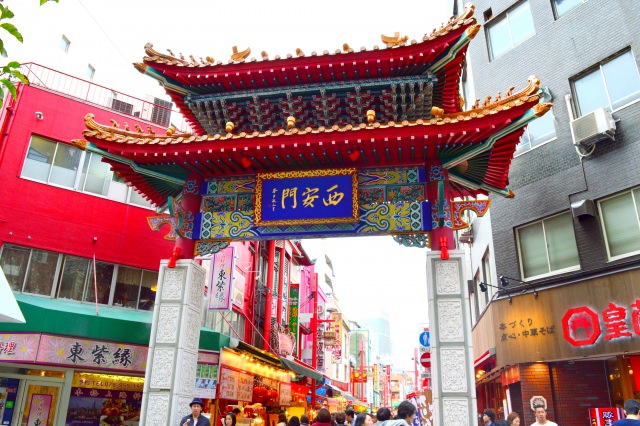 Nankinmachi is the only Chinatown in the Kansai region. It was established in 1868 when the port of Kobe was opened. China was ruled by the Qing dynasty back then, and there was no treaty between Japan and Qing.
Therefore, Chinese migrants were not allowed to live in Kobe's foreign district, and they settled and started business in the west side of the foreign settlement instead. There are over a hundred Chinese stalls, restaurants, shops, etc, and Nankinmachi is a vibrant area to enjoy Chinese culture.
The must-do in Nankinmachi is walk and eat. You can walk around the area while eating many Chinese foods, such as shengjian mantou, pan-fried steamed buns, a steamed pork bun, and Peking Duck. Besides foods, many seasonal events are scheduled throughout the year, and Chinese New Year and Mid-Autumn Festival are one of them. Enjoy good Chinese foods and Chinese culture!
3. Kitano Ijinkan-gai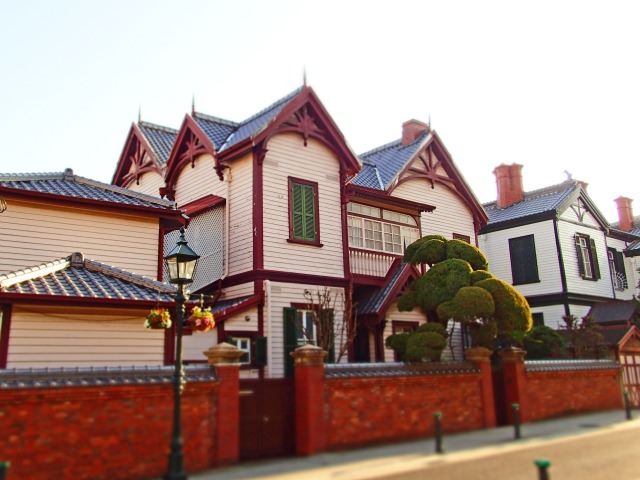 After the port of Kobe opened and the foreign settlement was established, the financially successful foreigners had their residences on the hill in the Kitano area. Their residences were designed by British and German architects, and these buildings look very impressive even today.
Twenty buildings are currently open to public, and the most famous one is "Uroko no Ie" which is a nickname for the House of the Scales. It was nicknamed because the slate, a natural stone covering the house, resembles the scales (uroko in Japanese) of a fish. The building is decorated beautifully with antiques and holds a plenty of things to see inside.
There is a variety of discounted tickets to visit foreign residences in the area, including "Uroko no Ie". If you want only a feeling of the area, "Starbucks Coffee Kobe Kitano Ijinkan-ten" is the place to go. Enjoy a cup of coffee at the conserved and reconstructed residence from the foreign settlement era. The Kitano area has Jazz bars, cafes, restaurants from various countries, and trendy shops. Let's visit the area and find your favorite spot!
4. Kobe Nunobiki Herb Garden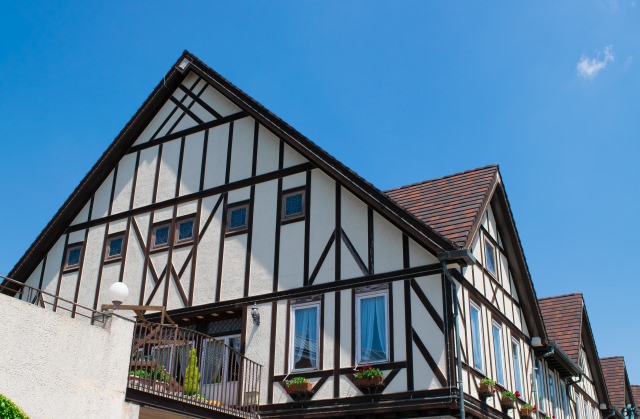 The Kobe Nunobiki Herb Garden is 10 minutes away by a ropeway ride from Shin-Kobe station. The ticket for a roundtrip ropeway is 1,400yen which includes the admission to the herb garden. From the top, you can overlook the port of Kobe to as far as the Kansan airport when the weather is clear. There are 75,000 herbs and flowers from 200 varieties in the garden, and you can enjoy seasonal flowers throughout the year.
The herb garden offers a variety of facilities, such as a restaurant uses herbs, a café serves herb tea, museums and exhibits for an aromatherapy experience, and gift shops. The herb tea and cosmetic products using herbs from this garden are available, and they are quite popular for the quality. They could make a good souvenir from Kobe!
5. Kobe Harborland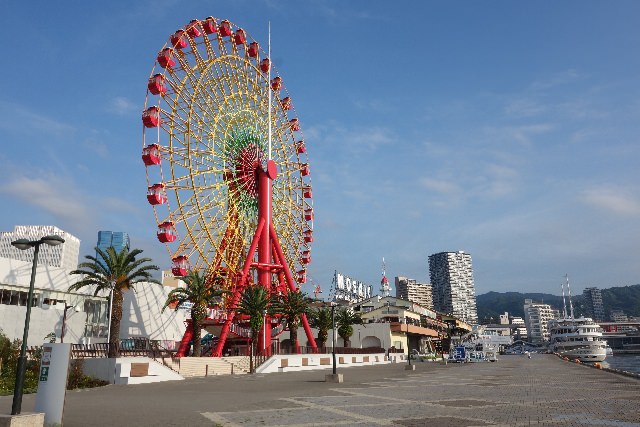 Just a 5 minutes walk from JR Kobe station, "Kobe Harborland" is the shopping district facing the port of Kobe. The area is composed of "umie" which is a shopping mall with 225 stores and restaurants, "mosaic" that is also a shopping mall facing the sea, "Anpanman Children's Museum" for kids featuring Anpanman, Japanese TV animation for kids, and a hot spring facility for day trip visitors, "Manyo Club".
Harborland is a leisure facility suitable for all members of family and a couple. If you want to go shopping in Kobe, make sure you head to Kobe Harborland!
 
You May Also Like:

6. Kobe Port Tower and Meriken Park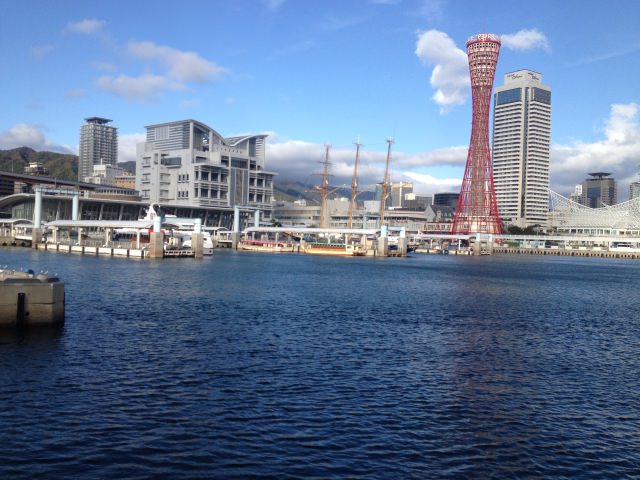 Located at the port of Kobe, Kobe Port Tower is Kobe's landmark. From the observation room on top of the tower, you can enjoy a panoramic view of the port to see as far as Awaji Island and Mount Rokko. On the third floor, you can enjoy a beautiful view with a cup of tea at the café that rotates 360 degrees in 20 minutes.
At the Meriken Park near Kobe Port Tower, you can visit Kobe Maritime Museum and Kawasaki Good Times World. This area makes a good photo spot with unique buildings and hotels in the back. If you have time, it will be fun to go on a bay cruise.
→The 10 Best Places to Eat in Awaji Island, Japan
7. Kobe Animal Kingdom

photo by nao7070nakamura   /   embedded from Instagram
Kobe Animal Kingdom is an all-weather park in Port Island based on the concept of interacting with animals. This park has an easy access from the Port Island Line. The park has a greenhouse and an outside area. In a greenhouse, various flowers booms throughout the year and rare kinds of birds fly around freely. It makes you feel like you were in a tropical resort!
You can touch and feed animals, including capybara and alpaca. This is a weather-proofed theme park enjoyable to all generations.
8. Kobe-Sanda Premium Outlets

photo by enori515   /   embedded from Instagram
Kobe-Sanda Premium Outlets are one of the largest outlet shopping facilities in the western Japan. The outlets facilitate a wide range of shops from famous foreign brands, such as GUCCI, PRADA, Bottega Venetra, to domestic brand stores like UNITED ARROWS and BEAMS, as well as outdoor stores including The North Face.
The restaurants are also available in the outlets. There are Sandaya honten that is a well known steak restaurant in Sanda and Kannonya that is a famous cheesecake restaurant in Kobe. The outlets are directly connected to "Aeon Mall Kobe-kita" by a bridge, so you can shop at both places easily. If you want to go shopping, this is a good place to go.
9. Sake Breweries in Nada

photo by shigemi08   /   embedded from Instagram
"Nada" is a district in Kobe and is one of Japan's major sake producing regions. The Nada district is located along the coast stretches from east to west. Taking advantage of favorable weather and rich water, the famous sake production area known as "Nadagogo (means five villages of Nada)" was created in the Edo period. The famous sake breweries, such as Sawanotsuru and Hakutsuru, are located in this region.
Some of sake breweries facilitate a restaurant. This authentic brewery district is a nice area to visit, and the Hakutsuru Sake Brewery Museum is especially recommended. You can learn the process of sake brewing as well as sake tasting. Enjoy exploring Japanese culture and history in the Nada sake district.
10. Arima Onsen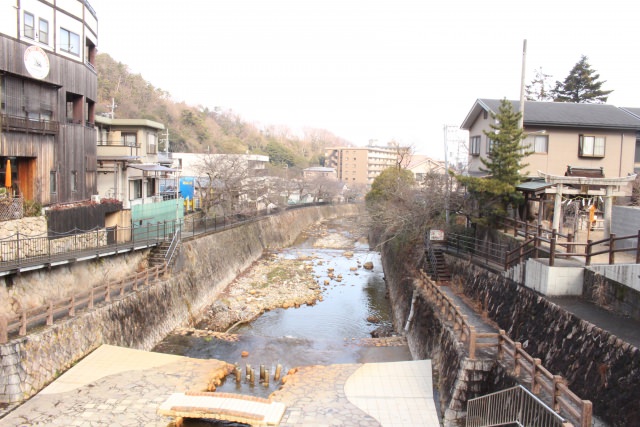 Only 30 minutes away from Kobe Sannomiya station, Arima Onsen is a traditional onsen town surrounded by beautiful nature. This onsen area is one of the oldest onsen to be mentioned in some documents in the 8th century, and it was visited by numbers of historically significant people.
Arima onsen has two types of hot springs depending on the sources. One is called "Kinsen (gold water)", and water is colored brown from iron and salt. The other is "Ginseng (silver water)", and water is colorless. You can stay overnight to relax at ryokan, or a day trip by taking advantage of an easy access from the city is also recommended.
For day trip visitors, public bath houses are available, and popular bath houses are "Kin no Yu" and "Gin no Yu". Some of ryokan and other places are also open to day trip visitors. Enjoy and relax at Arima Onsen while discovering Japanese culture.
→The 10 Best Luxury Hotels and Ryokans in Arima Onsen, Kobe
Let's Enjoy the Sights of Kobe!
Surrounded by mountains and sea, Kobe is a historically special city where you can explore different atmosphere from other Kansai area. Kobe can be also easily accessed from Osaka and Kyoto for a day trip. When you are visiting the Kansai area, don't forget to visit Kobe and find your favorite spot!
If you like this article,
Please push the
"Like"
!
Deiliver the SeeingJapan's news to you!
Popular Articles in Same Category
Author