Top 8 Tourist Attractions & Best Things to Do in Hyogo, Japan
In West Japan, Hyogo Prefecture is the popular tourist destination along with Osaka. You can enjoy both Ocean side and Mountain side. If you want to shop or dine, Kobe is where you want to go, but there are lots of tourist spots that you can enjoy if you go little farther! Spend a few days in Hyogo and you will find its charm! We carefully selected popular recommended tourist spots in Hyogo for you to enjoy!
1. Kobe Harbor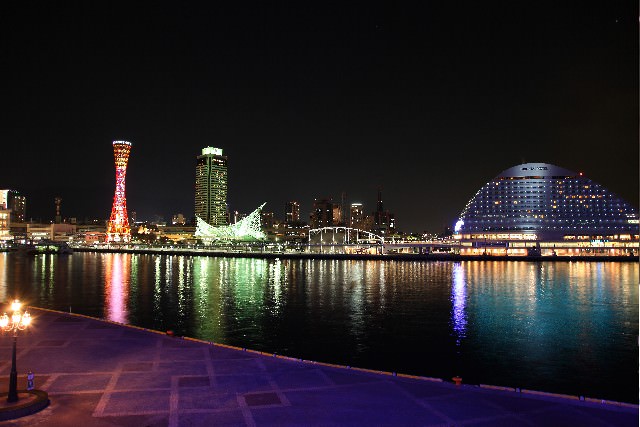 Kobe, the popular port city in Japan along with Yokohama. Popular tourist spot to represent Kobe is "Kobe Harbor", romantic and exotic port city. In the evening the harbor is beautifully lit up and many couples visit here as a date spot.
But not only you can enjoy the night view, the Harborland next to Kobe Harbor has shopping malls and Ferris wheel so you canenjoy all day with your family and friends! You can have a fun time shopping during daytime, and at night you can go to restaurants or bars with awesome views and have a romatic time!
■Information
Name: Kobe Harbor
Address: Kobe, Hyogo
Access: 5-minute walk from JR Kobe Station
2. Rokko Mountain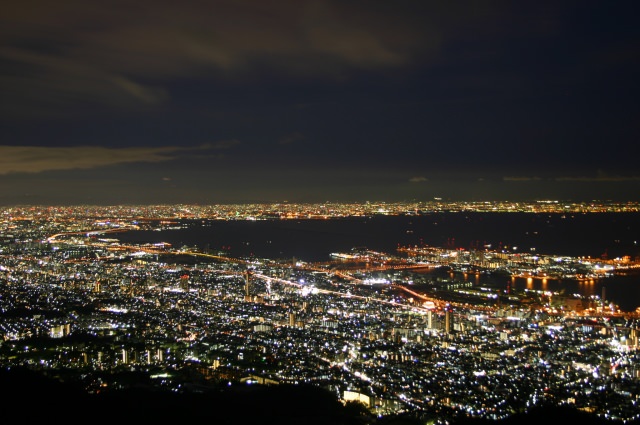 A night view of the Kobe port is beautiful, but speaking of the night view spot in Hyogo Prefecture is "Rokko Mountain"! Rokko has a ranch and botanical Gardens, and you can feel the nature right in front of you.
And, the biggest charm is the view from the observatory! It's a 100 million dollars night view and you can overview the beautiful night scenery from Osaka to Kobe.
You can go up to the summit with the retro cable car while watching the scenery of the city. In addition, at the cafe at the Rokko Garden Terrace you can enjoy delicious desserts while enjoying a superb view. Since you can enjoy both daytime view and night view (they are different and beautiful!) it is a popular tourist spot for many years.
■Information
Name: Rokko Mountain
Address: Motoyamachomori, Higashi-Nada-ku, Kobe, Hyogo
Access: top of Rokko mountain at Rokko Station with Rokko Cable car
3. Kitano Ijinkan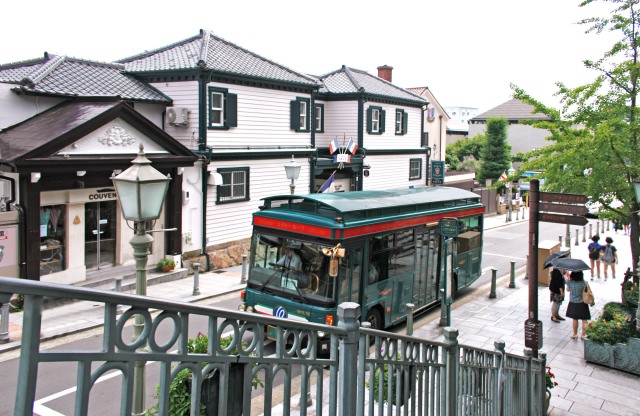 At the mountain side of Kobe, there are Museums called " Ijinkan"— the houses people from Europe and US used to live. The street is called "Kitano Ijinkan Street". You can tour the Ijinkan buildings and enjoy the history. Also explore this entire area, lots of shops and eateries.
Since you visit the port city, Kobe, it is fun to experience "not so Japanese" unusual atmosphere! It's a small are so you can tour quick! Also the access from downtown Sannomiya & Motomachi is about a 10-minute walk, you cant stop by with no hustle.
■Information
Name: Kitano Ijinkan
Address: Yamamotodori 2-chome, Chuo-ku, Kobe, Hyogo
Access: 15-minute walk from Shin-Kobe Station
4. Arima Onsen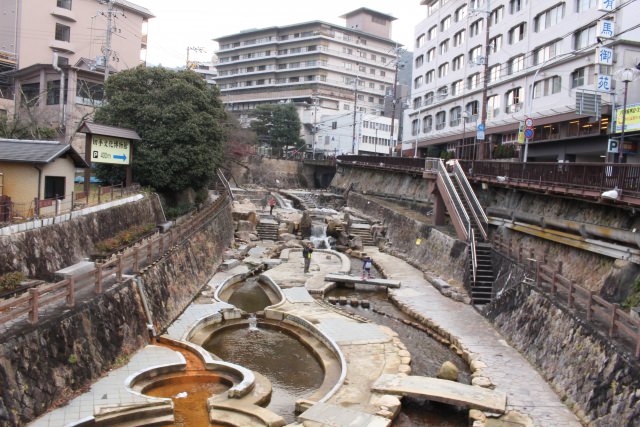 A popular hot springs spot in Hyogo, "Arima Onsen"is about 30 minutes away from Kobe by train, and is a secluded hot spring village located deep in the mountains. Arima Onsen is Japan's oldest hot springs and is located in very attractive old historic streets.
One you step in the street you can smell the hot spring, and the atmosphere of the hot springs town from the old days is still there, very nostalgic.
It is ideal to stay a couple of days, but there are some places allows you to enjoy hot springs for a day trip. Using Rokko Arima ropeway that connects Rokko mountain peaks and Arima hot springs, you can enjoy the view of the deep forest from up high. Since the ropeway is usually not busy, you can relax and enjoy the ride.
→The 10 Best Luxury Hotels and Ryokans in Arima Onsen, Kobe
■Information
Name: Arima Onsen
Address: 1297-1 Utsugi Tani, Arima-cho Aza, Kita-ku, Kobe, Hyogo
Access: Kobe Dentetsu Arima Line, Arima Onsen Station
 
You May Also Like:

5. Himeji Castle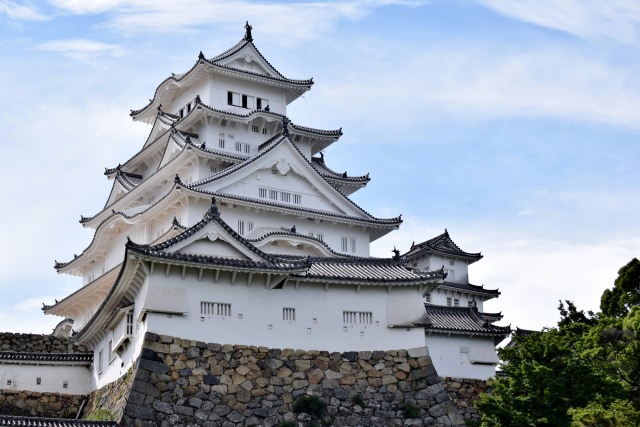 Popular tourist spot as a historical heritage that represents Hyogo Prefecture, "Himeji Castle". This castle became Japan's first world heritage. Himeji Castle that looks like a white heron flying in the sky is also known as "Shirasagijo" and pure white beauty. The dignified strong appearance stun people who visit there.
This castle is a masterpiece that the architectural technique is over the top, it is worth to take a look at the details of the castle including the castle tower. You can enjoy the visit any season, but early April blooming cherry trees is the best season throughout the year to see the most beautiful Himeji Castle.
Through April to Fall the castle is lit up at night, you can see the magnificent appearance. It is highly recommended to visit around the time of the season.
→Top 10 Tourist Attractions & Best Things to Do in Himeji, Japan
■Information
Name: Himeji Castle
Address: 68 Honmachi, Himeji, Hyogo
Admission Fee: Adult 1,000 yen, Child 300 yen
Hours: 9:00- 4:00
Access 1: Shinki Bus get off at Otemon Mae, 5-minute walk from the bus stop
Access 2: 20- minute walk from JR Himeji Station or Sanyo Himeji Station
6. Nishinomiya Gardens

photo by milhaud16173   /   embedded from Instagram
Speaking of fun travel, visiting tourist spots and eating delicious food is a must but you cannot miss fun shopping! We recommend "Nishinomiya Gardens" to those who want such a fun shopping in Hyogo. This mall has indivual stores, department store and supermarket all together. It is one of the largest shopping mall in western Japan.
Total 256 stores and also there is a movie theater, it is a complex building that a wide range of generations can enjoy. This mall is connected to the train station, it is very convenient. For those who want to go shopping in Kansai area, this is the place you don't want to miss!
■Information
Name: Nishinomiya Gardens
Address: 14-2 Takamatsu-cho, Nishinomiya, Hyogo
Access: Direct connection to Hankyu Nishinomiya-Kitaguchi station
7. Akashi Kaikyo Bridge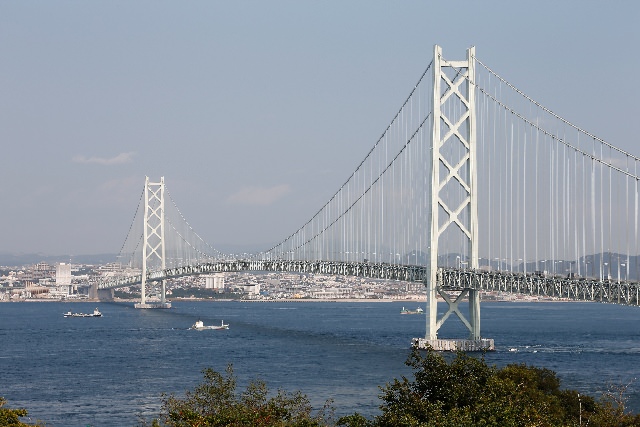 Very popular tourist spot in Hyogo Prefecture, "Akashi Kaikyo Bridge" is the world longest suspension bridge connecting Kobe and Awaji Island. This bridge is certified by Guinness. Each season different lights are set up at the bridge so you can enjoy going there any time of the season.
The view of the sunset from the bridge is the best, we recommend you visiting at dusk. "Maiko Ocean Promenade" built next to Akashi Kaikyo Bridge has a promenade and observatory, you can actually experience the bridge. It has become more popular as a tourist spot. You can overlook large ships come and go or islands around Seto Inland Sea.
■Information
Name: Akashi Kaikyo Bridge
Address: Higashimaiko-cho, Tarumi-ku, Kobe, Hyogo
Admission Fee: Adult 310 yen, Child Free
Hours: 9:00- 6:00
Access: 5-minute walk from JR Maiko Station or Sanyo Maiko-kōen Station
8. Awaji Island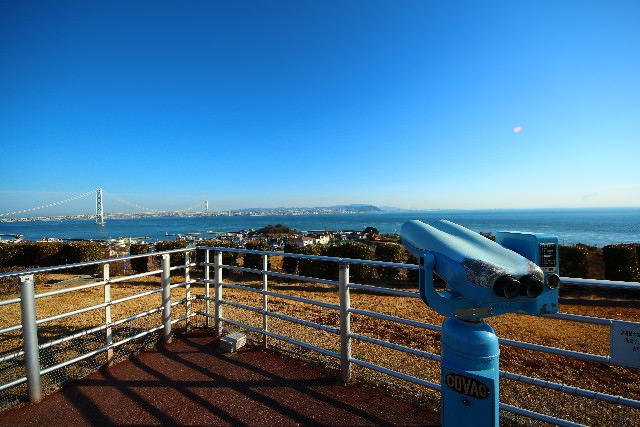 Small island in the south of Hyogo Prefecture mainland "Awaji Island". Hyogo Prefecture has many tourist spots, but Awaji Island is specially very popular. The size of this isaland is very small so you can tour easily.
For those who want to eat fresh seafood, this island will absolutely the place you don't want to miss!! You can enjoy the most excellent tasty seafood!
Specially Tako-meshi (Rice with octopus) is the best, people come here all the way just to eat this rice! In addition, there are colorful beautiful flowers in every season so you can not only enjoy delicious seafood but beautiful island view.
→The 10 Best Places to Eat in Awaji Island, Japan
■Information
Name: Awaji Island
Access: 15 minutes from Akashi Port, Awaji Genova line
Let's tour around tourist spots in Hyogo!
What did you think? To those who just don't want to tour popular places in Hyogo, we recommend to enjoy Hyogo at the higher level. Although it may be difficult to experiece everything, we hope you can schedule trips as many as possible and enjpy. By knoing this informtion, we think you can enjoy Hyogo a lot better. Please enjoy Hyogo!
If you like this article,
Please push the
"Like"
!
Deiliver the SeeingJapan's news to you!
Popular Articles in Same Category
Author