10 Best Food Products and Specialties for Souvenirs from Hiroshima, Japan! Wow your friends and family!
Hiroshima prefecture is located in the mid-south region of Chugoku area in Japan's main island. Possessing the largest population in Chugoku and Shikoku area, there are a wide range of souvenir products as well as tourist attractions, including Itsukushima Jinja (beautiful shrine on the sea) and Onomichi area. Check out this list of Hiroshima's 10 best unique souvenir products. From food products to knick knacks, the variety is wide. Pick something that wows your friends and family!
Momiji Manju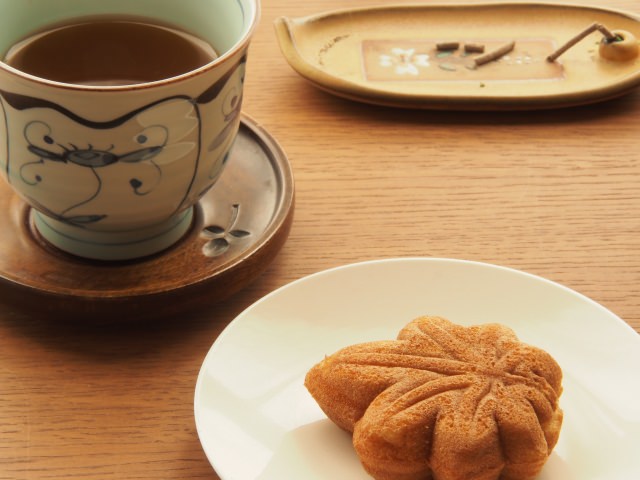 When Japanese people think about a souvenir from Hiroshima, most likely "Momiji Manju" comes to their mind. This super famous souvenir confectionery is maple leaf shaped steamed bun filled with azuki bean jam. The cute looking bun tastes slightly sweet, its texture is fluffy like pancakes, and the sweetness of azuki bean jam is mild.
If you want to buy Momiji Manju in Hiroshima, "Nishiki-dō" is the one for you. This confectionery shop is well known in Hiroshima, and offers a wide variety of Momiji Manju. The stuffing used to be just azuki bean jam, but their recent varieties include cream cheese, chocolate, sweet potatoes, etc. Try some and find one you like. It can be a nice souvenir.
Lemon Cake
In Onomichi city, Hiroshima, there is a place called Setoda, which is the largest production area of lemon in Japan. "Lemon Cake" is made with the safe, quality fragrant lemons produced in Setoda. Being mixed with lots of perfect lemon jam, the cake is super moist with a full of lemon flavor.
The lemon jam is all carefully handmade, and the cake tastes like madeleines. Perfect for those who don't really welcome Japanese traditional confectionery filled with azuki bean jam. If you have a chance to visit Hiroshima, try this tasty cake with a nice flavor of Seto lemon.
Hiroshima-fū Okonomi-yaki Senbei
Have you ever heard of Japanese savory pancake with special sauce poured over, "okonomi-yaki"? There is a Hiroshima version okonomi-yaki called Hiroshima-fū, which has stir-fried noodles sandwiched between thin unsweetened pancakes. Even if you want to take the cuisine back home, it will go bad soon, but "Okonomi-yaki Senbei" would be very handy and tasty. It is a savory flour cracker with a perfect okonomi-yaki taste including dried noodles, pink shrimps, pickled ginger, dried green laver, and the special sauce.
It comes with an extra sauce that makes it taste more like the real okonomi-yaki. Adjusting the taste as you like would be also fun. Great product to introduce what okonomi-yaki tastes like. Get some and take them home!
Hiroshima Lemon Kajitsu-sui Mask
Since lemon is one of the specialty products of Hiroshima as mentioned above, Hiroshima has various souvenir products taking advantage of the local lemons. Among many items, a fruit juice face mask made with Hiroshima's lemon distilled water is highly recommended for women.
The mask soaked in beauty essence with a nice lemon fragrance keeps not only your skin but also your heart in a good condition. This would be a nice souvenir for anyone who cares about beautiful skin. If you are planning to travel to Hiroshima, Japan, put this product in your souvenir list to give something thoughtful to your friends or family.
Kumano-fude
"Kumano-fude [brush]" is one of Hiroshima's various specialty products, and accounts for 80 percent of sales in Japan. Hiroshima is its largest production area. There are not only writing or painting brushes for artists, but also lots of daily use brushes such as make-up brushes.
Those make-up brushes can be good souvenirs too. Kumano-fude is amazingly comfortable to use, and you wouldn't want to use other brushes once you use it. It is not cheap but reasonable considering the cost-efficiency. One of the reasons for its popularity is its durability. As long as you use it carefully, the brush lasts really long. Many professional make-up artists are fan of this Kumano-fude. It's definitely worth to buy it.
Onomichi Ramen
Onomichi Ramen is really popular as Hiroshima's local specialty ramen. It is said to be invented by a Taiwanese ramen shop owner, and its characteristics are soy sauce based soup with bits of pork back fat and flat ramen noodles. Of course, it tastes best when you eat it in Hiroshima, but it would be great if you can take some home.
For those who wish so, there is a fantastic Onomichi Ramen kit you can take home and enjoy the authentic taste of ramen noodles with soup. Either you actually like/liked Onomichi Ramen, or you don't/didn't have enough time to try it, it is worth to buy as a souvenir.
Chirimen Jako
"Chirimen Jako" is the seafood paradise Hiroshima's amazing seafood product that can be taken home easily. It is dried small sardines including anchovies and round herrings. They are seasoned with various flavors and eaten with plain cooked rice or enjoyed with beer, sake, etc. Also, it is very nutritious, containing lots of calcium and good protein. It would be an ideal souvenir.
Flavor choices include: traditional Hiroshima-na (a kind of nappa cabbage), modern Garlic, Lemon, etc. Pick one you like. Take home the scent of the Seto Inland Sea.
Tōyō Carp Official Goods
Like some other countries, Japan also has professional baseball teams in several regions. In Hiroshima, "Hiroshima Tōyō Carp" is the local representative team, whose team color is red. They have been nationally recognized as a popular team since winning a league title for the first time in 25 years in 2016. Many of the enthusiastic local fans go and watch games in the team color red outfits or with red items.
Of course, there are many official products of Hiroshima Tōyō Carp, such as ones with a team logo and a motif of team's mascot Carp-bōya, including from stadium goods to daily items and food products.Either you are a baseball lover or you like the mascot, get some and feel the love of the fans for the team.
Onomichi Hanpu
"Hanpu" is a canvas cloth used for sails of ships and its major characteristic is "strength". Today in Japan, canvas bags made by taking advantage of the strength are popular.
To make something happen to the situation, new ways of using "Onomichi Hanpu" was looked for and invention of Onomichi Hanpu Brand bags was started about 14 years ago. Among many canvas bags, backpacks and tote bags are popular for its large capacity and strength. Being sold at reasonable prices, it would be great for yourself or for someone you care about. Visit the shop and find one you like.
Kendama
Have you ever seen a Japanese traditional wooden toy, Kendama? It is like a cup and ball with three cups and a spike, and its popularity is increasing again these days since the videos of kendama playing to the music became famous online. There are similar toys all over the world, but Japanese kendama is said to be born in Hatsuka City, Hiroshima.
At a kendama specialty shop in the city, and various kendama made with Hiroshima's wood and rare ones from all over the world are on offer. If you visit the shop at a good timing, you can attend a kendama lesson. It can be a great souvenir for kids, and of course, for adults to enjoy the toy feeling like they are back to their childhood.
Get Souvenirs That Can Make Your Friends and Family Happy!
How was this article about the 10 recommended products and specialties for souvenirs from Hiroshima, Japan? Is there anything you are curious about? Hiroshima is famous as a tourist area and has many delicious seafoods because of its seaside location. There are various souvenir products taking advantage of the local characteristics. Use the list above when you travel to Hiroshima.
If you like this article,
Please push the
"Like"
!
Deiliver the SeeingJapan's news to you!
Popular Articles in Same Category
Author