Top 10 Tourist Attractions & Best Things to Do in Ibusuki, Kagoshima
Have you heard of Ibusuki City? Many even in Japan may not know of this city. Though it is not well known, it is certainly worth knowing. Here you can find wonderful "natural sand baths" and other hot springs. Today we will introduce 10 sights you will want to visit here.
1. Ryugujinja
This shrine is located 15 minutes from JR Yamakawa Station. It is part of story that many Japanese children read when they are younger called "Momotaro (Peach boy)". This shrine itself is for Toyotamahime (Toyotama princess). The beautiful greenery is a lovely contrast with the red paint of the shrine.
Another name for this shrine is "Ryugumisaki". This is a famous shrine that is for match-making dreams. Why not come here with your significant other? Please do stop by on your trip through Ibusuki!
2. Flower Park Kagoshima
This park is located 20 minutes from JR Yamakawa Station. This is a very large theme park that has many flowers. This includes ones that you would be familiar with and others that you may have never heard of or seen. You can enjoy the tropical area as well.
Winter nights there are special illuminations to be enjoyed. Here you will feel that you are in a fantasy world. There are also fireworks to be enjoyed at Christmas and other wonderful events to check out. Come and enjoy that all is offered here!
3. Kaimon-dake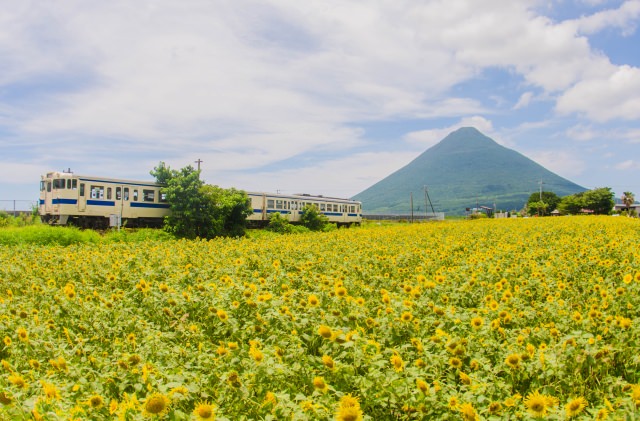 This is a mountain with a height of 924 m. It is amazing to look at from far away. However, it is also a wonderful climb of 2 hours (5km) from the foot to the top. Even if you are beginner, if you have a little motivation it is a beautiful hike!
This is one of the 100 most famous mountains in Japan. At the foot is found the Kaimon Sanroku Nature Park. You can also enjoy the Ibusuki Golf Course. Come and enjoy the beauty of Ibusuki!
4. Uomi-dake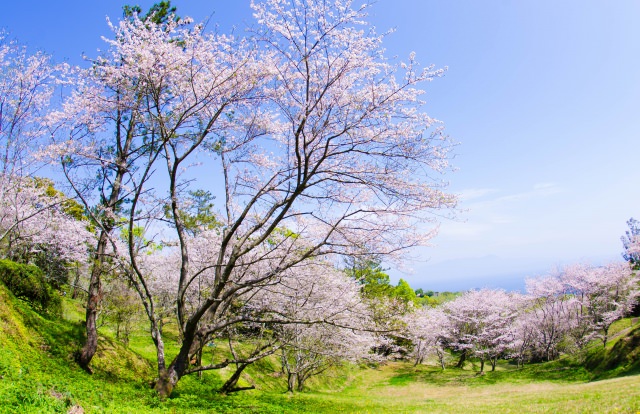 Uomi-dake is said to be like the Diamond Head of Hawaii. The height is 215 m. You can go to the peak by car so the view from on top can be enjoyed by all. Enjoy the 360 degree panoramic view from the top. In April you can enjoy the cherry blossoms that are in full bloom.
From the top you can enjoy the view of Chiriga Island and Kinkou Bay. If it is sunny you may even be able to see the Kaimon Peak and Sakura Island. If you go at low tide you may be able to see the land bridge that extends to Chiriga Island. If you come to Ibusuki, this is a place you must visit! You will be amazed by the beauty found here.
5. Jiyukan COCCO Hashimure
Enjoying nature and playing is also wonderful but why not also enjoy the history and culture of the area? Here you can learn about anything about traditional Kagoshima. The most popular items here are Atsuhime and Daiheiji Gosho.
However, you can also find items from the Old Stone Age and Jyomon-era. Come learn all there is to know about the traditions and culture of Southern Kyushu. You also can enjoy different traditional structures and remnants.
 
You May Also Like:

→The 10 Best Ramen Shops You Must Eat in Kagoshima, Japan
6. Kawajiri Kaigan
If you are looking for a wonderful place to enjoy the sunset, this is the place. In the sand may be mixed some power stones, olivine. This stone that is the August birthstone symbolizes "peace", "happiness", "love of marriage", "match-making", and "mental stability".
Here you can also enjoy the orange glow of the Kaimondake. Why not purchase an olivine, place it is a small container and give it as a gift to your friend, family or significant other?
7. Forest of Australia
Did you know that the large continent of Australia can be found in Ibusuki City, Japan? This was made when Ibusuki created a sister relationship with Rock Hampton of Australia. Here there are 1491 trees of 194 types that are specifically those found in Australia. In this way you can get a wonderful feel of Australia in Japan.
There are also fitness activities here. Families with children or couples or friends will be able to enjoy their time here. Please do stop by!
8. B&G Kaiyou Center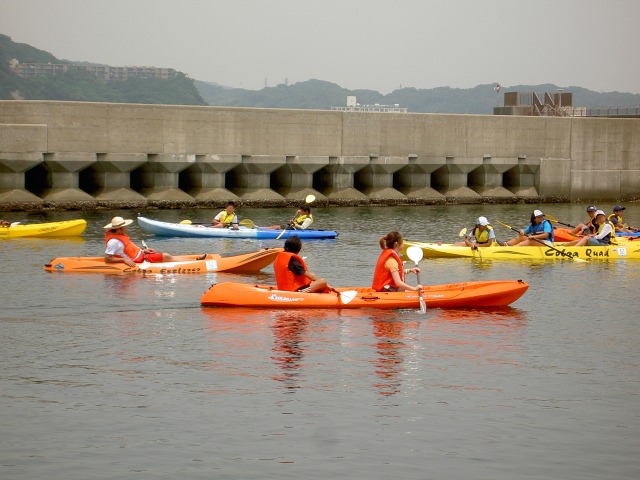 It seems that it is more and more difficult to enjoy the great outdoors due to safety concerns. However, it is very important to enjoy nature.
Here you can enjoy canoes, peddle boats and other marine sports. There is something for anyone here so come and make memories as a family. Enjoy the spacious, blue world and the fun to be found here!
9. Ikeda Lake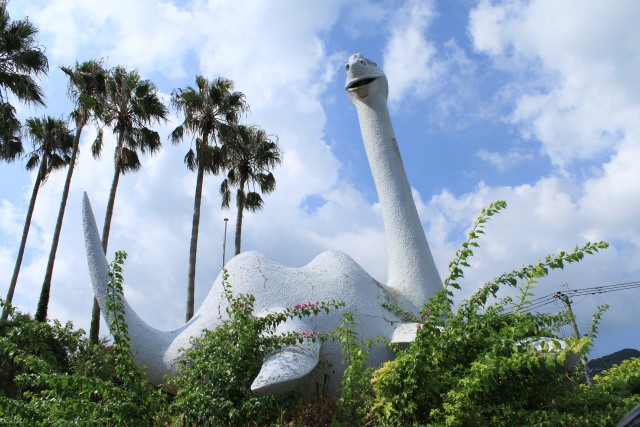 Nessie is a famous fantasy creature of Ness Lake in Scotland. So in the Ikeda Lake it is said that Issie exists. There is a statue of this creature near the lake and it is very cute.
This lake is 15km around and 223 m deep. It is the largest lake in Kyushu created by a volcano and it is over 2km across. There are also 20kg eels in the lake. Why not enjoy a fantasy trip?
10. Sunamushi Kaikan Saraku
No matter where you are traveling or how much you are enjoying yourself, you will get tired. This is especially true if you spend the day moving around. This is the perfect location to remove the weariness. Enjoy this sand bath right by the beach. Sand baths are very special across the glove but this is an especially special place that where you can enjoy the sound of the crashing waves while being warmed to your core.
These sand baths are wonderful for weight loss, cosmetic benefits, eczema and other ailments. This is a place women will love to visit! Please be sure to visit when you come to Ibusuki.
Enjoy Touring Ibusuki!
This is a place to visit that may not be well known. However, it is a wonderful place to come and visit. There are many sites and experiences that we highly recommend. Please take note of the locations we shared, visit them, and enjoy! Please come here to make wonderful memories.
If you like this article,
Please push the
"Like"
!
Deiliver the SeeingJapan's news to you!
Popular Articles in Same Category
Author