Speaking of famous places in Kansai, you must go there! Top 10 recommended hot spots that you can't miss out!
Kansai – the region having Osaka and Kyoto. I think many people visit Kansai area for sightseeing. In this article, we will introduce the recommended tourist spots that each prefecture is proud of, to help you explore the Kansai area. All the places are classic places where you can feel the history and culture of each prefecture. You may be able to feel deep Japanese culture and sense of the beauty of Japan. Please check it out.
1. Kitchen of Kansai! If you do sightseeing in Osaka, you must go here! [Osaka Tenmangu]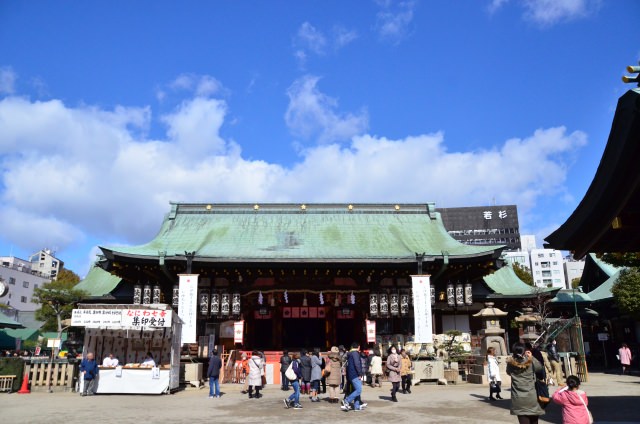 Speaking of Tenmangu, which is located in various places in Japan, it is known as a shrine that celebrates Sugawarano Michizane. Osaka Tenmangu, which was built in the year of 650 of Nara era, is a shrine dedicated to Michizane, and is loved by citizens as a "Tenma god". It was originally called as Daishogun shrine where the god who protects the northwestern area was celebrated. When Michizane visited this shrine after he decided to shift to Dazaifu, it became Tenman-gu.
If you are thinking about sightseeing in Osaka in Kansai, it is recommended to visit there this time.
2. The symbol of Osaka! You must go there when sightseeing in Kansai "[saka Castle]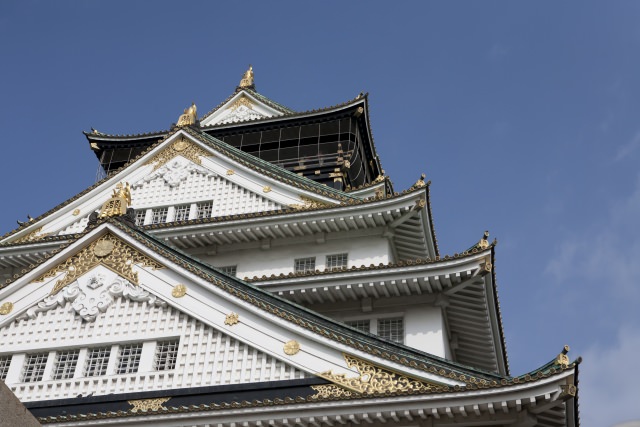 The 8th floor of Osaka Castle is the observation deck where you can overlook the city of Osaka. Osaka Castle is built by Toyotomi Hideyoshi in the Edo period. It is a castle that is a special historical site of the country, and you can now enter there along with the public park. It is also possible to bring a stroller so that anyone can easily visit with their children.
Inside the castle, you can learn a lot about the history of Osaka Castle and the life of Toyotomi Hideyoshi at the permanent exhibitions and temporary exhibitions from the first floor to the seventh floor.
3. Speaking of Kansai travel, you must do Kyoto sightseeing! The place to go [Nijo Castle]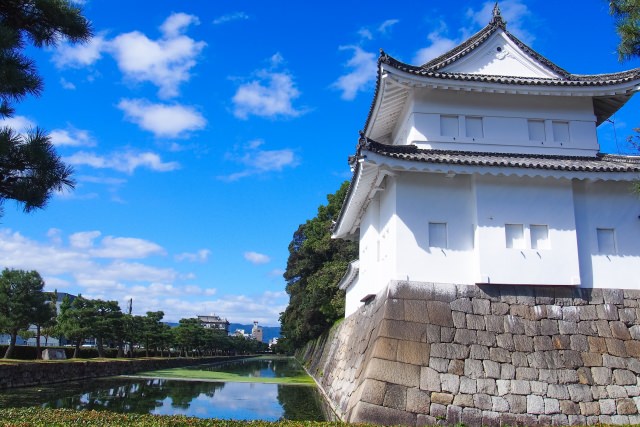 Nijo Castle, which is registered as a World Heritage Site, is located near Nijojomae Station in the subway Tozai Line. In 1601, Tokugawa Ieyasu started to build Nijo Castle. Nijo Castle was destroyed by a lightning strike in 1750, but it began to be officially open to the public from 1940.
There is also a tea room, so you can also enjoy the sweet such as Zenzai or chiffon cake while taking a look at the garden. As the Nijo Castle original goods etc. are also sold in the rest area, it is a good idea to find a time and stop by after visiting the castle to look for memorial souvenirs. It is a signature tourist attraction that you can not miss in Kansai.
4. A standard sightseeing place in Kyoto! "Kiyomizu temple", top of popular tourist place in Kansai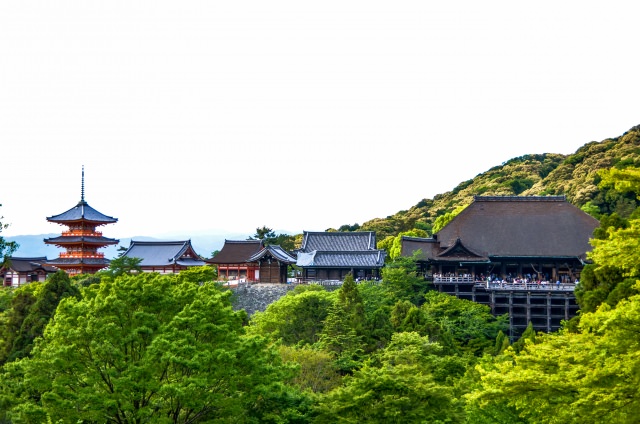 There are also checkpoints in the grounds that you should not miss. One of the spots, "iron tin cane and high geta", is a fun spot where you can compete with friends to see who is really strong. It is surely fun to compete with friends to bring up an iron tin cane with a large or small size or a high geta with a weight of about 12 kg!
The scenery is very good from Kiyomizu Temple Main Hall, but around Kiyomizu Temple, there are plenty of sweets and small stuff that represent Kansai as a souvenir. As those shops are located near the temple, there are also goods related to the temple, so I recommend you to have plenty of time to visit and walk after visiting the temple.
5. Cultural assets of the ancient capital Nara in Kansai [Todai-ji Temple]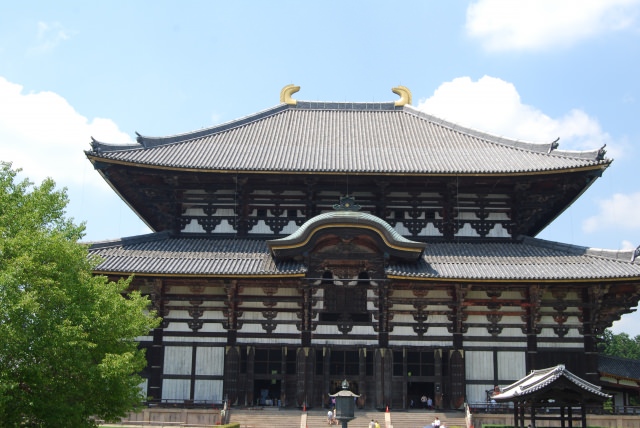 The Todai-ji Birushana Buddda, known as the Great Buddha of Nara, which was constructed starting in 745, is a completed in 751 under the thought of Emperor Shomu, who was the emperor of the Nara period protecting the country. As Todai-ji Temple is designated as a World Heritage Site, it is a tourist attraction visited by many tourists not only from Nara Prefecture but also from all over the world.
There are many attractions in the area, so if you are with small children or the elderly, it is easier for you if you try to select some spots you want to visit in advance. Roads are also organized to make strollers and wheelchairs accessible so families of all ages can visit there. Please take a trip to the ancient capital of Kansai "Nara".
6. The world's cultural heritage [Mt.Takano Shingonshu Sohonzan Kongofuji] in Kansai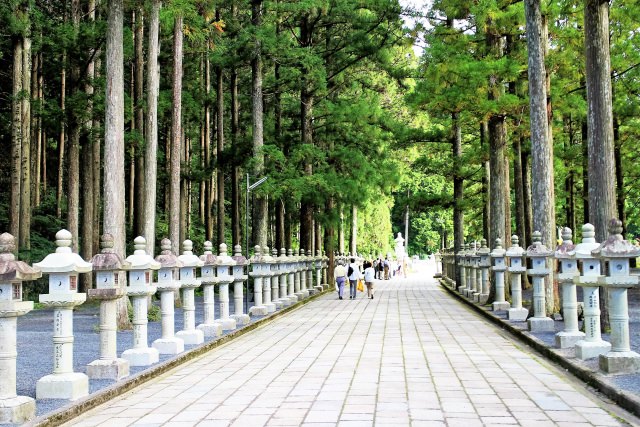 Mt. Takano was built up to the height of f900 meters. It is an ideal city that is said to be close to "heaven". Its magnificent history and culture of Mt. Takano have been inherited over 1,200 years. As Xavier has also visited there in the 16th century, he called it "6 universities in medieval Japan."
If you visit Mt. Takano for the first time, it is recommended that you get a map at the tourist information. You can find a map of a model course tailored to the case, such as using a car or traveling around using public transport. It is a standard spot of sightseeing in Kansai!
7. Tourist attraction where you can enjoy the beautiful nature [Kumano Kodo Iseji]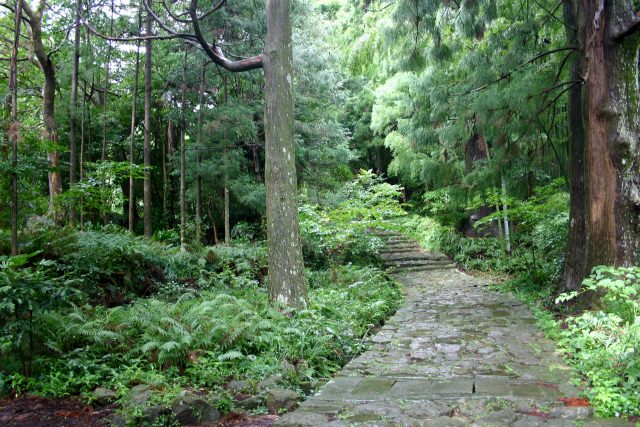 Kumano Sanzan, Mt. Takano, and Yoshino Ohmine are located over Three prefectures such as Mie Prefecture, Nara Prefecture, and Wakayama Prefecture. Kumano Kodo is the ancient road which was used when going to worship from each prefecture to there, and it was registered as a world heritage in 2014. Kumano Kodo in Mie Prefecture is called Iseji. Iseji is a beautiful place with stone tatami mats and historical sites still exist, so you can walk there while enjoying both nature and history.
In addition, when taking a walk around Iseji, it is also recommended that you walk using a guide called the narrator of Kumano Kodo. It is a tourist attraction in Kansai area where you can enjoy the scenery all year round, with mountain passes and terraced rice fields.
8. The spot you must go for the sightseeing in Mie Prefecture in Kansai! [Ise Jingu Shrine]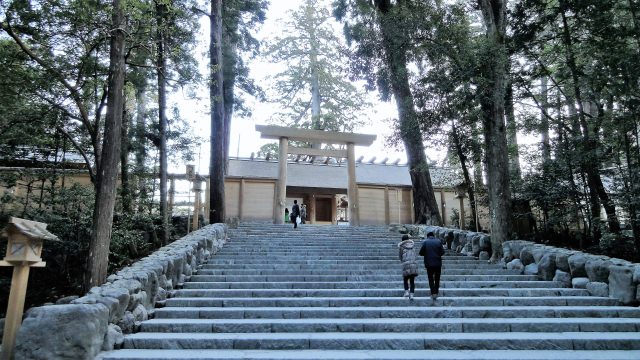 Ise Jingu is the place having 125 shrine buildings. In addition to Uchinomiya, Shimomiya, etc., it also has an art museum. It is one of the tourist attractions where you can see the highlight of tourist spots and even you would wonder if you can see all only in one day. It is casually called Oise san, but in fact, it is a great place with a history of about 2000 years.
You can find model courses on the website so that you can easily visit an old and large Ise Shrine. The expected time for each spot is also listed, so why not utilize the information and think about the plan? It is a popular tourist spot in Kansai!
9. Historic spots in Kansai! Tourist spot in Shiga Prefecture [Hiei Enryakuji Temple]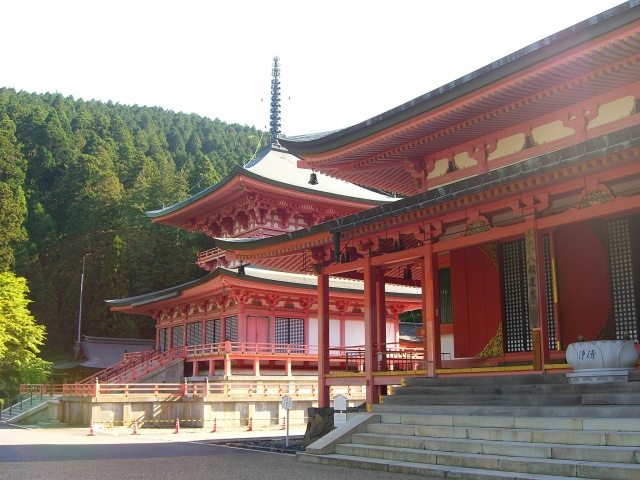 Hiei Enryakuji Temple of National Treasure Architecture in Shiga Prefecture, registered as a World Heritage Site in 1994, is a tourist attraction getting attention from both Japan and abroad. Hiei Enryakuji Temple is known as made by Saicho. It owns a wide area, and other than the architecture, the surrounding environment is also one of the highlights.
In Mt. Hiei, you can get 11 of red color seals if you go all around. It is a trend nowadays to get a red color seal of visiting power spots. Why don't you give all of seals at Mt. Hiei, a tourist destination in the Kansai region?
10. Famous tourist spots in Kansai! [Himeji Castle in Hyogo]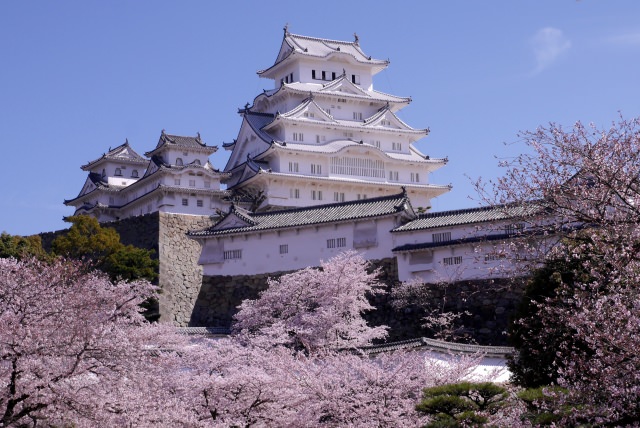 Himeji Castle in Hyogo Prefecture, built in 1346, is a castle that has been selected not only as a country's special historical site but also as a UNESCO World Heritage Site, Japan's 100 Best Castles. The highlight is the extant castle tower, which began to be built in 1608 and was completed the following year in the Edo period. Besides, you can see the fort, gate, moat, and garden.
Near the entrance of the castle, there is a shop where you can get perfect memorial souvenirs. After visiting the castle, why not take a walk to look for souvenirs? Please stop by when visiting Kansai.
Let's go to recommended sightseeing spots in Kansai!
The Kansai region consists of 7 prefectures in total. Among the prefectures located in West Japan, this place has especially old history and unique culture. So you can enjoy there in a unique way when you visit. The Kansai area, which has an ancient capital that greatly influenced Japanese culture and history, forms a unique culture and is full of tourist attractions. You even may have trouble to decide where to go for the sightseeing. Let's enjoy Kansai area!
If you like this article,
Please push the
"Like"
!
Deiliver the SeeingJapan's news to you!
Popular Articles in Same Category
Author