Top 10 Tourist Attractions & Best Things to Do in Kagoshima, Japan
This is the area that Takamori Saigo was from. He is a historical person to be featured in the historical TV show that will come out in 2018. He is one of the main Samurai to work in the Meiji Reformation. Here there is much delicious gourmet and beautiful sights to see. Today we will show you the locations in Kagoshima that you must visit and see. Come and enjoy this amazing area!
1. Yakushima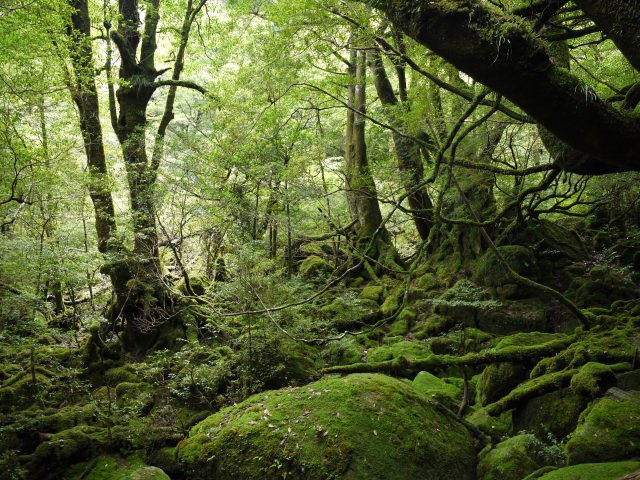 This is located on the ocean 60km to the South-west of Kagoshima Prefecture. This is an island that has been marked as an important location for the beauty of nature and the evolution of animals. Some of the trees here are 7200 years old and the hill of Miyanouradake is said to be among the 100 most famous mountains and hills in Japan. Here you can also see seas turtles come to lay eggs.
In the spring the buds come forth, in the summer you can enjoy playing in the creeks, in the fall you can enjoy the colors and there are other seasonal specialties to be enjoyed. Come here to a land you cannot experience in your regular day to day life.
2. Sakurajima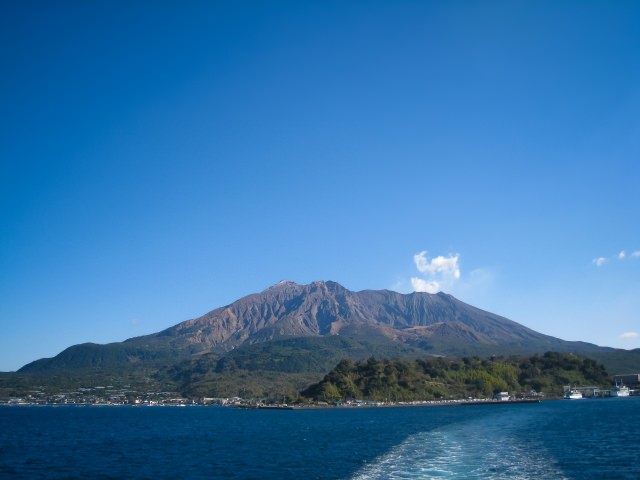 This is a volcano that is still active today. Located only 4km from the shore of Kagoshima City, it is a main symbol of Kagoshima City. On the island there is an observatory from which you can enjoy the view of the island and the bay as well as an observatory from which you can enjoy the city night lights. This is a location that is wonderful for hot springs and swimming.
We can especially recommend the "Kurokami Maibotsu Torii" which is where a shrine gate (torii) that was buried in a large volcano eruption in 1914. This location has also been recognized as a natural memorial. Come and visit this symbol of Kagoshima Prefecture!
3. Tanegashima Space Center
This is the largest rocket launch facility of Japan. Here you must have a reservation ahead of time. However, if you take the time to do so there is a wide variety of special sights that you will be able to see and learn about such as the launch pad, the command center and past rockets.
Also in the facilities is the Space Science Technical Center has been renewed with new exhibits and information. Here you will be able to enjoy the launch of a rocket in a theater. This is a great location for both those who love outer space and those who maybe do not consider themselves as interested. Come and enjoy what Tanegashima Space Center has to offer!
4. Forest of Mango
One of the main fruits of more tropical climates is mango. This mango is also a famous product of Kagoshima. The mango park shown here is a mango grove open to the public. Many people come from all over Japan to enjoy the amazing experience offered here.
At the farms here you can enjoy mangos and passion fruits with not only great taste but wonderful aromas. You can have them sent to your location of desire by mail as well. When you come to Kagoshima be sure to enjoy the delicious mango found here!
5. Kirishima Shrine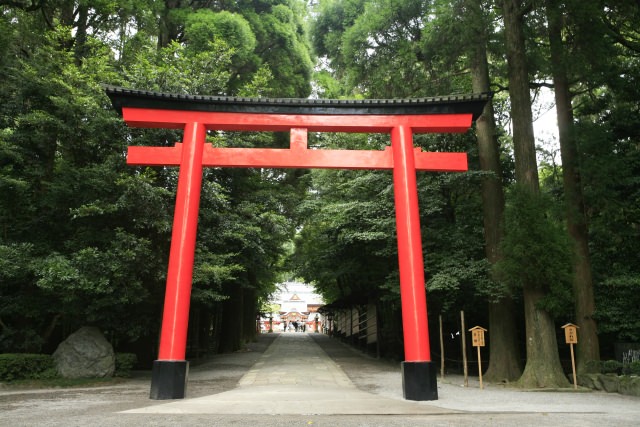 When you come to Kagoshima prefecture, why not visit this shrine? Here is enshrined Nomikoto Ninigi who was commanded to create the nation by Amaterasu Oomikami. Takachihonemine which is in the back of the shrine is said to be where the descent to earth of the grandson of the sun goddess took place.
Here you will find "Sazareishi" which is the rock mentioned in the national anthem. You will also find trees that are older than 800 years. This is a famous power spot. This is also the shrine visited on one of the very 1st honeymoons of Japan by Ryoma Sakamoto and his wife. Come to this shrine of rich history!
 
You May Also Like:

→The 10 Best Ramen Shops You Must Eat in Kagoshima, Japan
6. Senganen
The gardens here are those that are traditional and spacious. They were created by a lord of the area over 350 years ago. There are historical monuments throughout the gardens and you will enjoy the beauty of the season as well here.
From here you can see the symbol of Kagoshima "Sakurajima". You will be amazed by its presents here. Here you can also purchase crafted souvenirs. This is a historic sight of Japan you must visit!
7. Sunamushi-kaikan Saraku
When you come to Kagoshima you will want to enjoy the sand baths found here. Here at Saraku you can enjoy an "all-weather" sand baths. Because the sand is beach sand you can enjoy it whether rain or shine. Sand baths are good for weight loss or cosmetic purposes. It can also help to keep inflammation at bay and boost start the renewing of your skin. This makes it a good idea for those with eczema.
Here you can also enjoy a large bathing area after your sand bath! Be sure to come and enjoy these wonderful sand baths!
8. Shokoshuseikan
In 2015, this location was set as an "Industrial Legacy of Meiji Japan". Since 1865 this has been the oldest Western-style factory for metal processing in Japan. The metal produced here was used for ship building.
Within the facilities you can find Kiriko-satsuma made in the Edo era, the first daguerreotype taken by Japanese, a model of a reverberatory furnace, and 10,000 other artifacts from the Shimazu family. Enjoy the exterior and artifacts inside both which will allow you to experience the history found here.
9. Hirakawa Zoo
Do you wish to interact with cute animals? Located 25 minutes by train from Kagoshima Chuo Station and another 20 minute walk from Goino Station, here you will be able to enjoy much greenery and animals. Here they seek to provide a fun opportunity that also educates.
Here they have also renewed the exhibits. When you enter this zoo you will feel that you are in a Pacific island. Please do visit when you come to Kagoshima!
10. Amami-ooshima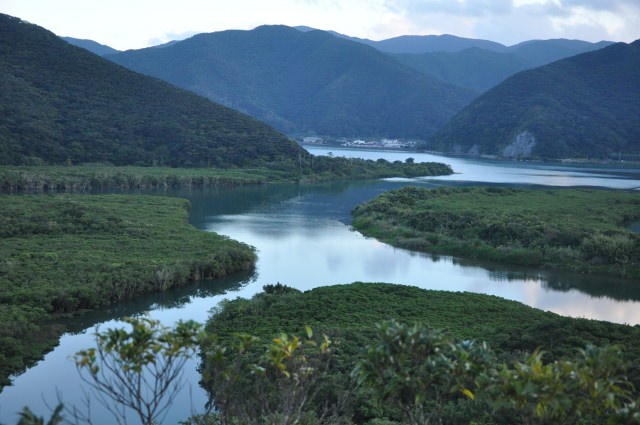 Why not enjoy a vacation on a pacific island? Here the average temperature all year long is 5 degrees Celsius higher than Tokyo. The ocean is very clear. This makes it perfect for diving or snorkeling and other marine activities. Even if swimming is not you think you may take a cruise through the mangroves or enjoy whale watching.
Come here to enjoy the feel of a pacific island while escaping the business of city life!
Enjoy the Sights of Kagoshima!
Here we introduced to you the top sights to see in Kagoshima Prefecture. Kagoshima Prefecture has gained notoriety from the historical TV drama "Saidon". In a shorter time you may visit the more historical sites. However, if you have more time we highly recommend you take the time to visit Amami-ooshima or Yakushima which are islands off shore!
If you like this article,
Please push the
"Like"
!
Deiliver the SeeingJapan's news to you!
Popular Articles in Same Category
Author