Shopping Guide: Best 10 Shopping Places in Tokyo
Tokyo, one of the major cities in Japan, has a lot of huge shopping places everywhere. High brand to low price, and high classed facilities to family places, Tokyo is obviously the best place to shop around. Not only shopping, but also there's another entertainment and that makes you feel being on a trip for sightseeing. In this article, you will discover best 10 shopping spots in Tokyo!
Venus Fort
Located just a short walk away from Oumi Station, Venus Fort is a huge shopping centre with more than 17 shops. They have a wide variety of products from kids to ladies, mens, and accessories.
Having so many shops is not the only attraction of Venus – it has more facilities such as 'Anebytrim Park' with athletics, 'Asobiba Odaiba Venus Fort' where you can enjoy some survival games, and 'Casino Venus' where you can feel an atmosphere of a casino. Even if you don't feel like going shopping, you will still be able to enjoy yourself!
Solamachi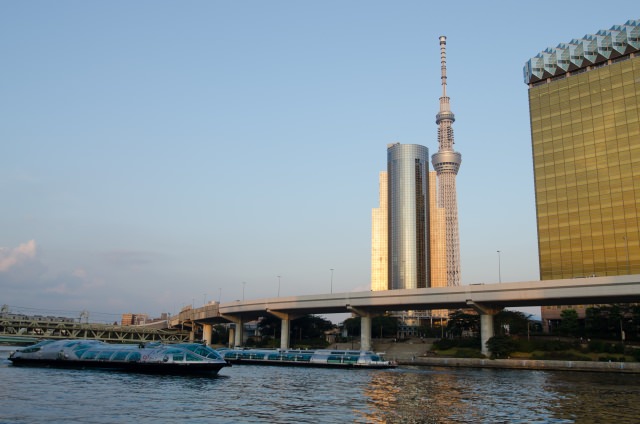 Tokyo Solamachi' is a huge complex with more than 300 shops. Located just in front of Tokyo Skytree Station, it has an atmosphere of downtown somehow. Shopping here is one of the best things to do, but all the different events are to be held every day.
Also, 'Tokyo Skytree' is just amazing as it has a deck with a panoramic view of Tokyo, and other facilities next to the building are great too – an aquarium 'Sumida Aquarium' and a planetarium 'Tenkuu in Tokyo Skytree Town'. How about joining the events or hanging around in some facility next to it while enjoying shopping?
Aqua City Odaiba
Aqua City Odaiba' is a complex with about 140 shops, just a minute walk away from Daiba Station. The areas are devided into some zones – Shopping zone is mainly for those who are keen on fashion, gourmet zone has a lot of restaurants, and cinema is a huge multiplex cinema with 13 screens.
You might feel a little too overwhelmed when you hear a word 'a huge shopping centre', but this place actually has many affordable shops such as 'Shimamura' and 'Daiso' as well as the high brand shops. It's located next to Odaiba Rinkai Park, so why not go for a walk after satisfying yourself with shopping?
Tokyo Midtown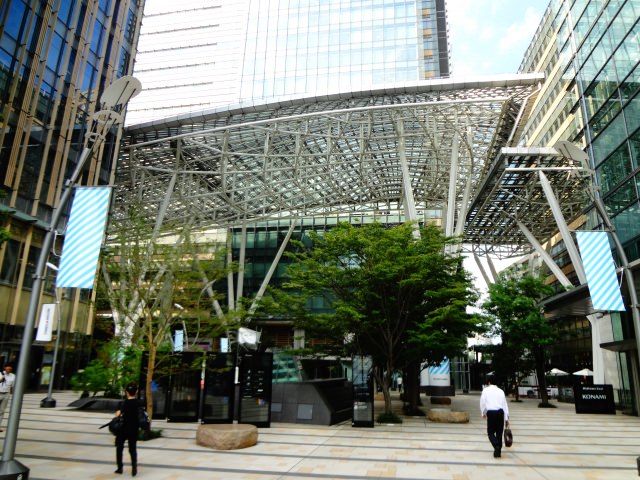 Tokyo Midtown', which directly links to the subway Roppongi Station, has about 130 shops. One of the points you might want to look at is that there're a lot of art and design events going on every day. Some events like '21_21 Design Sight' and 'Suntory Museum' are quite unique to this complex! Shopping around is not enough for this place to fully enjoy.
What's more is that at night in winter, Tokyo Midtown is beautifully illuminated as it's been called 'Midtown Christmas'. This is one of new Japanese features that everyone talks about!
Roppongi Hills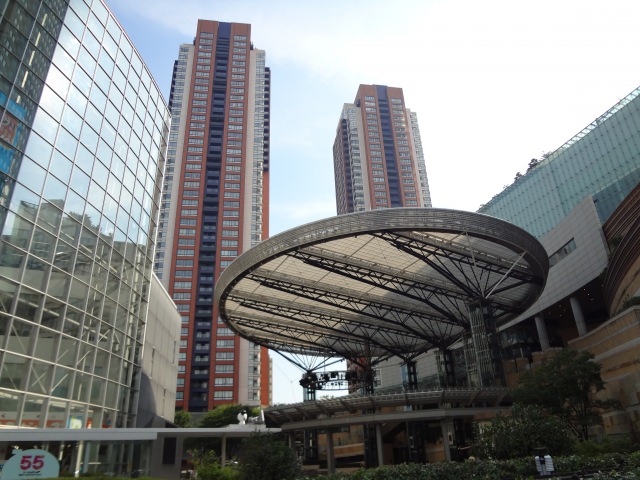 Roppongi Hills' is a large commercial complex with a shopping centre on lower levels, some rental offices on mid levels, and some facilities with a membership system and a museum on upper levels. Just one day might not be enough to enjoy!
There are also other fun facilities as well – looking at the city of Tokyo from a deck called 'Tokyo City View' with a panoramic view, enjoying arts in museums such as 'Mori Museum' and 'Mori Arts Centre' Gallery, and watching a movie at 'TOHO Cinemas Roppongi Hills' etc.
GINZA SIX
Located just 2 minutes away from Tokyo Metro Ginza Station, 'GINZA SIX' is a newly opened complex with 241 brands. Opened in April 2017, this facility is one of the biggest shopping centres in Ginza – no wonder it has as many as 122 flagship stores of popular brands! More surprisingly, some 81 brands put their first store in this GINZA SIX. After all, Ginza is where all the high classed shops come together!
Also, on top of fashion, accessories, and restaurants, 'Kanze Nougaku Do', which is one of the biggest school of Nougaku, keeps spreading its cultures. If you plan to visit Ginza for shopping, this place is a must-visit too!
Decks Tokyo Beach
This place called 'Decks Tokyo Beach' is located just 2 minutes away from Odaiba Kaihin Park Station on foot, directly linking to 'Aqua City Odaiba'. One of the features is an open terrance with the floor made from deck boards.
This complex is devided into 2 areas – one with mainly restaurants and cafes, and 'Tokyo Trick Art Maze' and 'Odaiba Takoyaki Museum', and this is called 'Seaside Mall'. And the one called 'Island Mall' has some entertainment such as 'Lego Land Discovery Centre Tokyo' and 'Madame Tassauds Tokyo'.
Caretta Shiodome
"Caretta Shiodome", a huge complex with about 60 shops, is located 4 minutes away from the Shiodome ticket gate of Shinbashi Station on Yamanote Line. On top of the restaurants and shops, they have more entertainment such as "Ad Museum Tokyo" which displays Japanese advertisements and a big theatre called "Daido Seimei Musical Theatre" with 1,216 seats.
On 46th and 47th floor of the building, there's a deck that allows you to overlook Tokyo Bay from the height of 200 metres. This place is great not only for shopping, but also for enjoying its view. More than 270,000 lights, centred on blue, make such a beautiful illumination. There're a number of ways to enjoy this place!
Yurakucho Itocia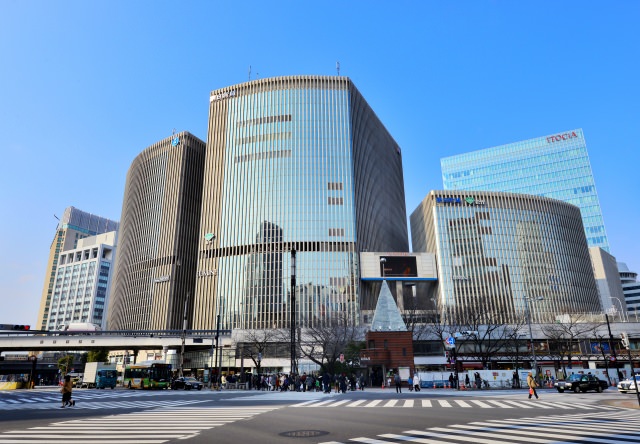 Located just 1 minute away from Chuo exit at Yurakucho Station on Yamanote Line, "Yurakucho Itocia" is a complex centred upon Yurakucho Marui. In addition to Yurakucho Marui, there're more facilities such as "Itocia Food Avenue" in which you can get food and "Itocia Plaza" with all other restaurants and a theatre.
You might feel a little weird to hear the word "Itocia" as its name, but it actually means "Itoshii (Love)", and putting "ia" – the word expressing "the place" at the end of the word makes "Itocia". As the name suggests after all, it has become the popular shopping spot for younger generation. More amazingly, it's so close to Tokyo Station!
Shibuya 109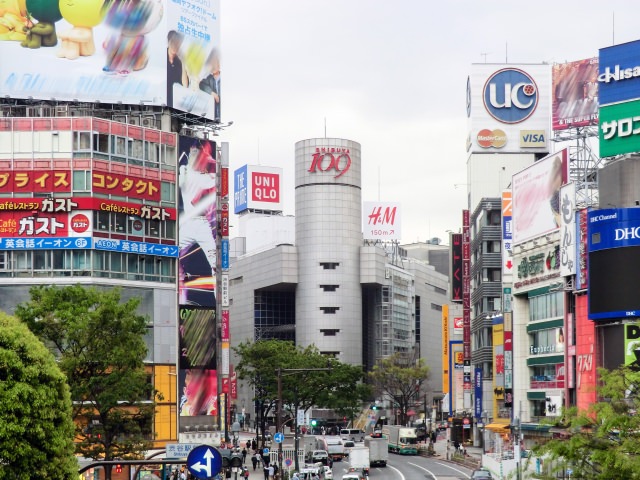 "Shibuya 109", located 6 minutes away from Shibuya Station on Yamanote Line, is a shopping complex with about 120 shops inside the building. Shibuya is often compared with Harajuku as it is said to visit Shibuya or Harajuku if you are interested in trends in Japan, but still, Shibuya is the epicentre of fashion.
Among all the different shops, "Shibuya 109" has been a role model as a fashion leader since 1990s to create fashion trends.
Let's Enjoy Your Shopping Life in Shibuya!
Top 10 shopping spots in Tokyo have been introduced here – now you can find a huge shopping complex in such big cities; Odaiba, Roppongi, Shibuya or even other major towns in Japan. The entertainment is not only shopping, but also other events to be held too. If you keep enjoying, you will find your favourite place or goods for sure!
If you like this article,
Please push the
"Like"
!
Deiliver the SeeingJapan's news to you!
Popular Articles in Same Category
Author