The Best 10 Shopping Malls You Must Visit in Nagoya, Japan
Nagoya is located between Osaka and Tokyo. Here there are many delicious gourmets available. It is also convenient by bullet train from both Tokyo and Osaka. Today we will share with you the 10 best locations to shop in Nagoya!
1. JR Central Towers
These two towers known as the "JR Central Towers" are towers in Nagoya of over 200 meters.
Within these buildings you will find the "Nagoya Marriott Associa Hotel" and "Nagoya JR Gait Tower Hotel" as well as a variety of shopping such as "Takashimaya", "Tokyu Hands" and "BIC Camera".
You can also find many delicious places to enjoy a meal here. The access is great as it is located right above Nagoya Station. Visit here first when shopping in Nagoya!
2. Shoku no Outlet Mall
This shop is not so close to the station. However, it is an outlet mall run by 6 food companies in North Nagoya. This makes it a unique place to visit.
Here you can purchase many items that you would not be able to purchase else where for the same price. Though the presentation may not be perfect the quality of the taste is unchanging! This is why many people choose to line up here for the products available.
Since this shop is run by 6 different companies, the variety of foods offered is various. Come enjoy a shop of great variety and cost performance!
3. Sunshine Sakae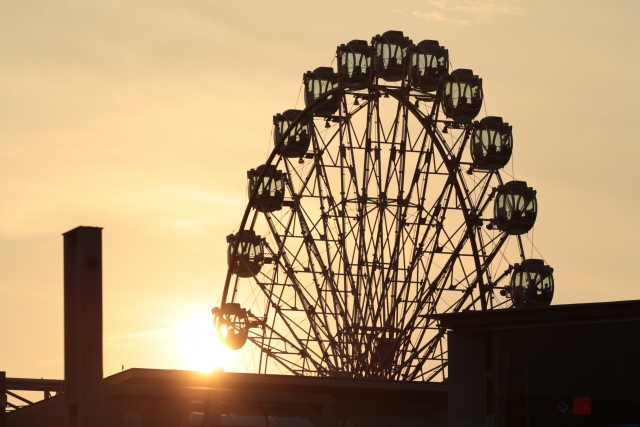 "Sunshine Sakae" is located a 4 minutes' walk from Sakae Station and is where you will find the Sky-Boat Ferris Wheel. Here you find 6 stories filled with different restaurants, cafes, fashion brands and amusement attractions.
On the 2nd floor of this building you will find the theater for the idol group SKE48. The view from the Ferris wheel is also spectacular.
Though it may be smaller than many shopping areas, the variety offered here is wonderful. Enjoy shopping in Sakae!
4. La Chic
Located 3 minutes from Sakae Station is where you will find approximately 150 shops of various brands and contents.
"Dolce & Gabbana" and "Comme des Garcons" are among the brand offered here. You can also find the famous "Moomin Shop" and other shops that sell a variety of interior decorations, home supplies, fashion items, and beauty and cosmetics.
There are 9 floors here beginning with B1. The 7th and 8th floors are restaurants. Come and enjoy the fun found conveniently near to the station!
5. Oasis 21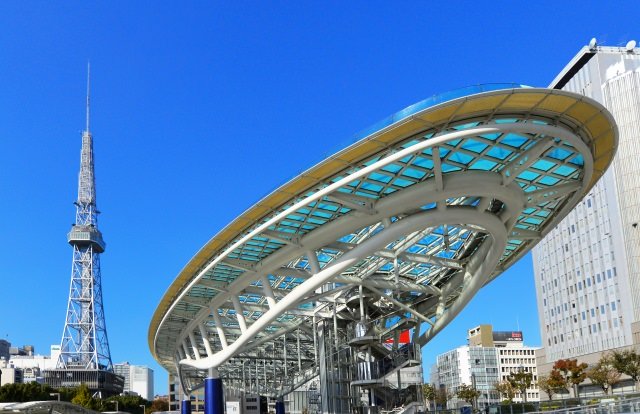 Water runs over the glass to create this beautiful "Water Spaceship". This is a shopping center also located near Sakae Station.
Here you will find fashion items and food shops as well as other anime and manga goods. The green area that surrounds this "Water Spaceship" is also wonderful. This is a wonderful location for not only shopping but also relaxation.
After you have enjoyed a few shops take time to relax under the big beautiful sky to refresh yourself!
 
You May Also Like:

→The 10 Best Places to Eat in Nagoya, Aichi
→The Best 10 Must-Buy Souvenirs in Nagoya, Aichi
6. Hoshigaoka Terrace
This shopping area located 20 minutes from Nagoya Station by Higashiyama line. From there it is 5 minutes from Hoshigaoka Station. There are many flowers everywhere making this a truly beautiful place to be.
You will find many delicious places for a meal on the floor titled "THE KITCHEN". The "EAST" side is made of 4 floors and the "WEST" side is made of 2 floors. The walkways that connect both sides make enjoying the whole facility convenient.
There is a girl's university nearby so you will find many fashion items for young women. If the weather is good you can enjoy your meal on the terrace. Please do visit on a sunny day!
7. Nagoya PARCO
This shop is directly connected to the Yaba Station. This is the largest "PARCO" shop in all of Japan.
The building is divided into the "EAST", "WEST", and "SOUTH" portions as well as the "PARCO midi" sections where the food can be found.
There is much fashion available for youth here such as beauty salons, cinemas, book stores and CD shops. If you are looking for something surely you can find it here. Shop here all day and fail to get bored!
8. Midland Square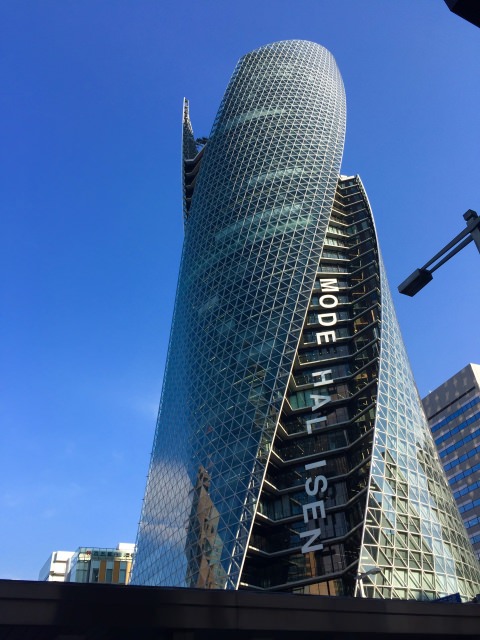 This building is 247 meters and houses offices and shopping.
There are approximately 60 shops found here as well as the "SKY PROMENADE" located on the 44th floor. Enjoy the shopping, gourmet and view found here!
The convenience of this location is wonderful as it is only a 3 minutes' walk from Nagoya Station. Comer here even after touring the local sights!
9. Nagoya Chikagai
There is approximately 8,002,000 square meters of shopping found underneath the Nagoya Station.
This is the first shopping area underground in Nagoya and it connects many of the main buildings of Nagoya. There are continually new shops opening up here.
If you visit Nagoya Station be sure to check out the shopping located underground!
10. Sakae Chikagai
This underground shopping area of Sakae Station is 8,004,000 square meters and is even larger than the Nagoya Station underground shopping area.
This underground shopping area is also connected to the TV tower park. Within these malls underground you will find a variety of products from different companies. Overall this shopping center is made up of 3 different mall areas.
Enjoy each of the areas that are made for different people of different age groups and walks of life!
Enjoy Shopping in Nagoya!
What do you think of all the shopping that Nagoya has to offer? Within each of the 10 shopping areas we shared there are many different shops of different brands and types of products. Enjoy window shopping or finding a shop to truly explore and shop at. Please do check out some of these shops on you next visit to Nagoya!
If you like this article,
Please push the
"Like"
!
Deiliver the SeeingJapan's news to you!
Popular Articles in Same Category
Author