10 Top-Rated Hot Spots in Nagoya for High School Students
Nagoya, the central city of Aichi Prefecture, is famous for its unique culture. It is recommended if you hang out with friends because there are sightseeing spots in Nagoya, as well as delicious gourmet and shopping spots,castles that are cultural heritage sites and scenic spots where you can take stylish pictures. Especially if you are a high school student, you might feel bored to go to Tokyo or Osaka, and want a stylish place like Nagoya. This time, we will introduce 10 sightseeing spots and popular outing courses recommended for high school students! If you are a high school student, this is for you!
Oasis 21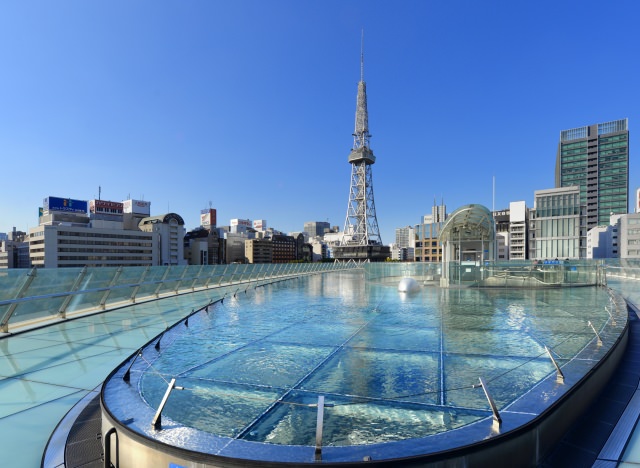 "Oasis 21" is a recommendation for high school students coming to Nagoya, Aichi. This facility is a popular spot in Nagoya that combines eco and fashion. It is also a nice point that shops from fashion to restaurants are fulfilling.
Speaking of the oasis 21, the symbol "water space ship" floating in the air is famous. The water spacecraft is made of glass, and the well water flows on the top like a thin bale, and it is spectacular that you can see the water flow makes a beautiful countless lights. There is also a walkway around the perimeter, so you can enjoy a 14-meter high aerial walk. It will be lighted up at night, so it's good to stop by on the way back.
Nagoya Castle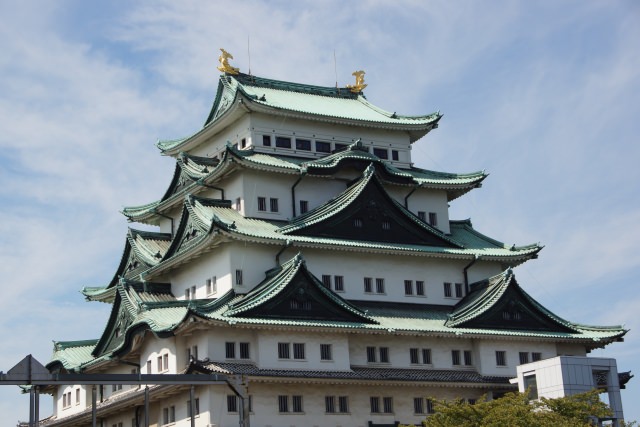 "Kin no Shachihoko (Golden Tiger/Killer Whale Statue)" of "Nagoya Castle" is the recommendation place to go in high school life. In fact, Nagoya Castle is a tourist spot that is easy to access because it is located between Sakae and Nagoya Station area, where Nagoya's young people gather. Please take a look at the real Kin no Shachihoko.
In addition, Nagoya Castle is locates in the city, but you can enjoy the rich nature because there are many avenues and greenery. In spring, it is so popular that many tourists come as a cherry blossom attraction. By the way, the top floor of Nagoya Castle has an observation deck, and you can overlook the city of Nagoya, which is the center of Aichi Prefecture.
Atsuta Horaiken – Main Restaurant
Speaking of high school students, it's about the time they become interested in food. If you come to Nagoya, you want to eat delicious things, right? We would like gourmet high school students who visit Nagoya to try, is "Atsuta Horaiken – Main Restaurant". Founded in 1868, and it is a famous store that has maintained the taste of Nagoya for over 140 years.
The price is a bit high for high school students, however if you are interested in gourmet food, you definitely should eat it. You can enjoy taking nice photos and uploading them to SNS. It's worthy to visit.
Odaka Ryokuchi Greens Park (Odaka Ryokuchi)
Odaka Ryokuchi Greens Park (Odaka Ryokuchi), a city park run by Aichi Prefecture, is a recommended spot to visit. As the name suggests, you can enjoy seasonal flowers and plants, and in this park you can ride go-karts. Nagoya's parks are a bit different because you can enjoy go-karts at park, isn't it? It is a park we want high school students to go out with friends.
There are also other facilities in the park, and a swimming pool will open in summer. Besides, you can enjoy putter golf, take a walk on the bamboo forest walk path in a calm feeling, or enjoy a park date by taking a swan boat. It is a recommended sightseeing spot for high school students as there are various activities in this park.
Nagoya Boston Museum of Fine Art
The Nagoya Boston Museum of Fine Arts is the sister museum of the famous American Boston Museum of Fine Arts. The museum does not collect exhibits on its own and basically borrows all the exhibits from the Boston Museum of Art. Therefore, while in Nagoya, you can experience the Boston Museum of Art in the United States.
The point is that this museum shop has variety of items. You can find fashionable items that are perfect for souvenirs given to friends. It may be good to find unique items that high school students do not have normally, and show your character?
Fruit Boutique Goto
We guess many high school students use Instagram, don't you? High school students who often upload photos feel like posting fashionable photos. If you are the one, shaved ice from "Fruit Boutique Goto" is recommendation for you.
It is very popular that shaved ice made with 100% natural fruit juice can be eaten from 500 yen. Instead of fluffy shaved ice, the texture of the fruit flape brings out the rich taste of the fruit juice. Please try to enjoy fashionable gourmets that are easy to buy even for high school students.
Nagoya PARCO
Speaking of high school students, it's time to start getting interested in fashion. If you have come to Nagoya, please stop by "Nagoya PARCO". In fact, PARCO in Nagoya is a must-have spot for young people, which has the largest sales floor area among PARCO stores in the country.
Nagoya PARCO is divided into 4 areas: East Building, West Building, South Building, and midi where restaurants are gathered. In addition, in the East building, there are not only the fashion stores, but also live houses and movie theaters, so it may be a good idea to watch a movie and kill time when you have spare time.
Tokugawaen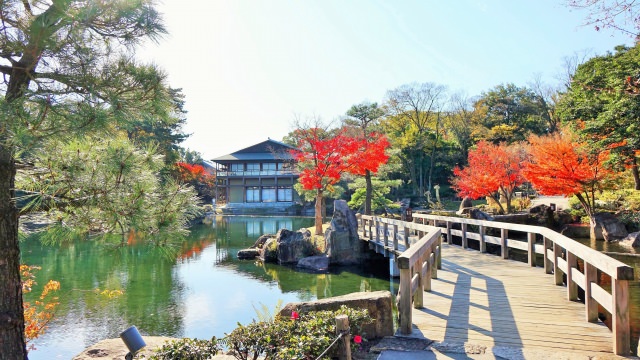 Tokugawaen, a Japanese garden representing Nagoya, Aichi Prefecture, is a scenic spot that high school students must see. When you enter the park, you will be impressed by the amazing view that you feel as if you got lost in another world. The best view of the seasons is never getting tired no matter how many times you visit.
Of course, Tokugawaen is a scenic spot, so it's also a great way to take a scenic photo and upload it in SNS. Tokugawaen is one of Nagoya's most famous instagrammable sights, so if you want to take stylish photos, please visit there. By the way, the national treasure "Genji Monogatari Emaki" is displayed at the Tokugawa Museum of Art, which is adjacent to the Tokugawa Art Museum. Check that out aswell.
Ramen Kanade
One of the most popular gourmets for high school students is ramen. If you have come to Nagoya, you cannot miss delicious ramen before leaving Nagoya. We would like to recommend "Ramen Kanade", which has been ranked as No. 1 in Aichi ramen rankings for certain ramen magazines. The most popular ramen of this shop is "Shio-Ramen (Salt flavored ramen)".
In particular, the soup is packed with specialties, and it is extracted from "Chicken soup", which is made using products such as Nagoya Cochin and Okuminokoji chicken, which are local products of Aichi, and 'Seafood soup' also from expensive ingredients. The chicken soup and the seafood soup are blended at the same ratio to produce the finest soup. The delicious soup is easy to drink, so it is recommened ramen for women, especially high school girls.
Natural Hot Spring Corona no Yu- Nakagawa Branch
It's also good to go to a hot spring and get back home. A hot spring in Nagoya recommended for high school students this time is "Natural Hot Spring Corona no Yu Nakagawa Branch". It is a recommended spot where you can enjoy not only the hot spring but also table tennis and manga as well.
In addition, this hot spring is one of the facilities in the complex entertainment facility "Corona World". There is also a movie theater and bowling alley next to this hot spring, so if you feel that you are not enjoying enough, you may stay longer. As it is a spot that we would definitely recommend for the end of Nagoya sightseeing, please drop by before hedding home.
Let's go sightseeing spots in Nagoya in high school life!
How do you reckon our recommendations? Nagoya City in Aichi Prefecture is not as flashy for high school students as Tokyo and Osaka, but there are many tourist spots that even high school students can enjoy. Nagoya is a city where you can meet the needs of many high school students. You can enjoy tipical sightseeing places and food, and take photos to uploar on SNS. Please find the time when you can take a long vacation, and visit Nagoya as a sightseeing trip.
If you like this article,
Please push the
"Like"
!
Deiliver the SeeingJapan's news to you!
Popular Articles in Same Category
Author