Sightseeing in Niigata! Established Spots to Hidden Gems Top 10
A prefecture located in the centre of the land along the Sea of Japan – Niigata. An access is also quite easy if you take a bullet train from Tokyo. When it comes to Niigata, you might think of rice and snow, but it actually has a lot more. In this article, I would suggest some places you can experience beautiful nature, hot springs, fresh seafood from the Sea of Japan, rice, sake made from water, traditional sightseeing place and modern spots. I hope you can refer to the article when travelling in Niigata.
Niigata City Aquarium Marinepia Nihon Kai
Renovated in 2013, Mariepia Nihon Kai is one of the biggest aquariums along the Sea of Japan. There are a different kind of displays and exhibitions such as Outdoor Exhibition Niigata Field which duplicate an undeveloped woodland area near a village in Niigata and an aquarium that you can observe local fish to the Sea of Japan.
A dolphin show which is held once a day is especially popular; you can dolphins do the dynamic performance including catching a ball and jumping etc. It definitely makes a unforgettable experience while looking at sea lions or touching starfish and sea cucumber. This is a must-try spot!
Niigata Manga Animation Museum
Did you know Niigata had produced many famous manga artists and had a number of theme park based on the comics? Niigata Manga Animation Museum is a museum which offers a manga experience-based programme.
Going into a world of manga, you are able to look at the movie showing the making processes of games, mangas, and animes, or you can even experience being a voice actor! It's great to have a walk too as there's a statue of the manga character in a shopping arcade nearby.
Befco Bakauke Observation Deck
Located 7 minutes away from Niigata Station by car, you can enjoy the view from an observation deck on 31st floor of Toki Messe. You can expect the beautiful 360 degree panoramic view at the height of 125m.
Needless to say, entry is free of charge. It's nice looking at the sunset in the evening, or enjoying the night view after dinner. You will find the goods of the Bakauke character at the shop too. Try this place once you are in Niigata!
Nihon Kai Fisherman's Cape
In a town called Kashiwazaki which has been developed as a post-town by the sea, there's one of the biggest fish markets in Japan called Nihon Kai Fisherman's Cape. There's a variety of fresh seafood from the Sea of Japan in a market and this is a complex facility with hotel.
It's quite fun just to browse but if you go for shopping, there's a eat-in section and a restaurant you can sit and taste what you have chosen.
Aga no Gawa Punting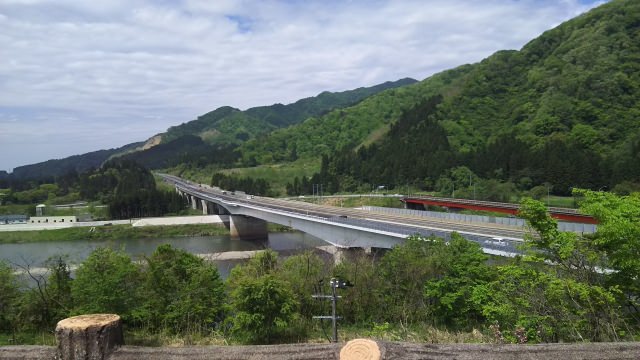 Aga no Gawa is a river running just near Fukushima prefecture, and is a popular spot for punting. They operate a 50 minute programme between the mid April and the late November and 40 minute programme from the beginning of December until the beginning of April. You can enjoy a different view in each season.
Listening to the unique songs a boatman sings while punting is a great way to enjoy this dynamic view. Also, a steam train runs on some days of the week if you are interested in a train ride. Around this area, there're more places such as Gozu Onsen and Tsukioka Onsen!
Iyahiko Shrine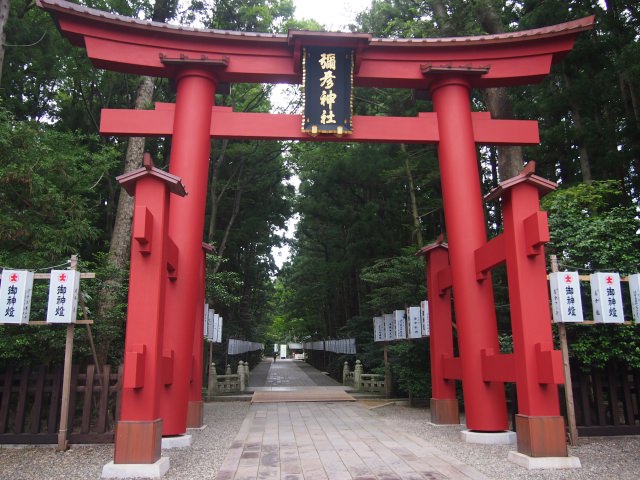 Iyahiko Shrine is a shrine with a long history and is located at the bottom of Mt.Iyahiko. It is said it will bring you luck on business as one of the best spritual sites in Niigata. Surprisingly, more than 2.5 million people visit this place every year.
テキスト Also, you will find a rear shrined – Goshinbyou at the top of the mountain where you can reach by ropeway. It has a nice view especially on a sunny day!
Ponshu Kan
Located in the southern part of Niigata just in front of the exit of bullet train, Ponshu Kan is a must-visit for all the sake lovers! You can taste such nice sake including wine and plum wine.
Having a nice food in a tipsy mood while having a sake bath which is said to be efficient for skin makes you happy. But just be careful not too drunk and get injured! This is definitely one of the best spots in Niigata.
Myoko Plateau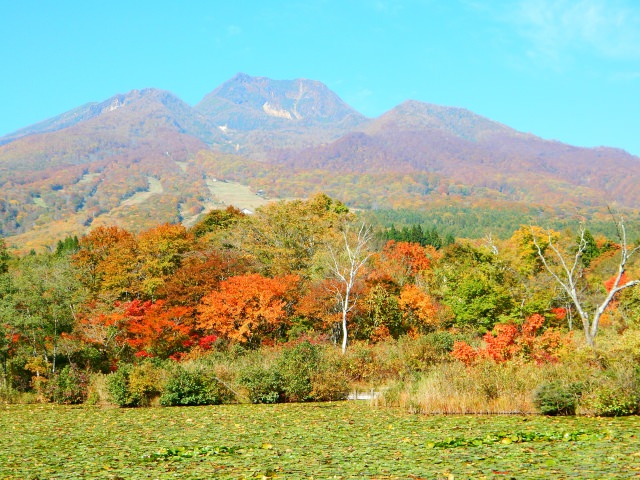 Myoko Plateau, which is surrounded by rich nature, has been chosen for 100 famous mountains in Japan is a great spot for hikers. Go for 10km Sasagamine round route for 2.5 hour walking!
Sasagamine Farm where you can find lots of cows relaxing on the grass, Udana no Shimizu which is one of Japan's 100 remarkable waters, and Shimizu ga Ike where fish such as char and rainbow trout swims are the highlights here. You will be entertained every time you visit here as each season has a different face. If you are also interested in falls or a hot spring district, the perfect place is waiting for you!
Shiseki Sado Kinzan
Sado Island is located at the northern part of Niigata as the biggest island in the Sea of Japan, and you will find the varied cityscapes from North to South. It takes 1 to 2 hours each way from Niigata Harbour by ferry to get this island.
2 routes among 4 in total are available with no booking and you can take a walk for 30 – 40 minutes. If you look around, you will find the realistic dolls of coal miners and a rail track of trolley train in an adventurous atmosphere. Niigata is proud of this place!
Toki no Mori Park
When it comes Sado, yes, it's Toki – Japanese ibis. Toki is designated as a nationally protected species, however, Japanese Toki has become extinct a decade ago. So, Toki in Japan today is from overseas and number of them are increasing gradually as a result of breeding.
If you are interested, feeding time is the best! It is a moment that you can witness an active Toki. It is also a wonderful place to learn about Toki by the displays such as short movies and stuffed specimen etc.
Let's Fully Enjoy Niigata While Visiting The Recommended Places
How was the article stating all Top 10 recommended places in Niigata? It's actually quite hard to look around all the places at once since Niigata is huge. However, each spot has a different attraction. Go for a swim in summer and enjoy skiing in winter, or you can even mix the plans and do as much as you can! Niigata is definitely the most recommended area to visit.
If you like this article,
Please push the
"Like"
!
Deiliver the SeeingJapan's news to you!
Popular Articles in Same Category
Author