Summary of recommended aquarium of all over Japan! The hot and popular facility is Here!
Japan is an island country surrounded by the sea. Naturally, there are many places facing the sea, and many aquariums are dotted that make use of the unique features of each area. When you go to the aquarium, you can see fish that you can not easily see in your daily life. In addition, there are plenty of ways to enjoy it, such as feeding and touching dolphins and seals. In this article, we introduce strictly selected unique aquariums from all over Japan!
1. Japan's largest shark aquarium! Aquaworld Ibaraki Oarai Aquarium
Aquaworld Ibaraki Oarai Aquarium is the aquarium focuses on taking care of sharks the most in Japan. There are about 55 types of sharks there! Many of them are always on display and you can enjoy to watch it. Sharp teeth and sharp body lines look so scarcely If you imagine to meet them in the sea. You can see not only scary sharks but also cute children's sharks and sharks living in the deep sea and so on. Everyone will be drawn into the deep shark world!
Also, despite being an aquarium, the outstanding feature of the Oarai Aquarium is a rich food court. There are 10 restaurants and 2 seafood souvenir shops. You can enjoy a wide range of foods such as seafood like Oarai's unique sushi and seafood bowls, ramen, curry rice, udon and octopus dumplings! Please visit there.
2. A popular aquarium in Japan in Chiba Prefecture, Kamogawa Sea World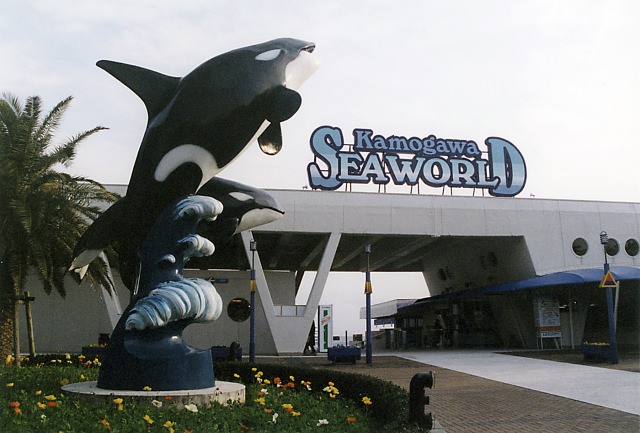 At Kamogawa Sea World in Chiba, you can see shows of unique animals such as dolphins, killer whales, sea lions, and belugas. The signature display is the numerous water tanks that reproduce the natural seas and rivers. You can see sea turtle at Sea Turtle Beach as the name suggests, and the water tank looks like to be integrated with the real sea is also interesting! You can feel a sense of open air by hearing the sound of natural waves.
In the Eco Aqua Loam, you can see fish such as rockfish, saw crabs, mandarins, takaashi crabs, and himemas in a water tank like the bottom of the river. The Tropical island with motifs of coral reef is an area where you can see many colorful fish such as hornbills, butterfly fish, sharks and rays. Please visit there when you come to Japan.
3. Touch the fish at the center of Japan! Kasai Rinkai Aquarium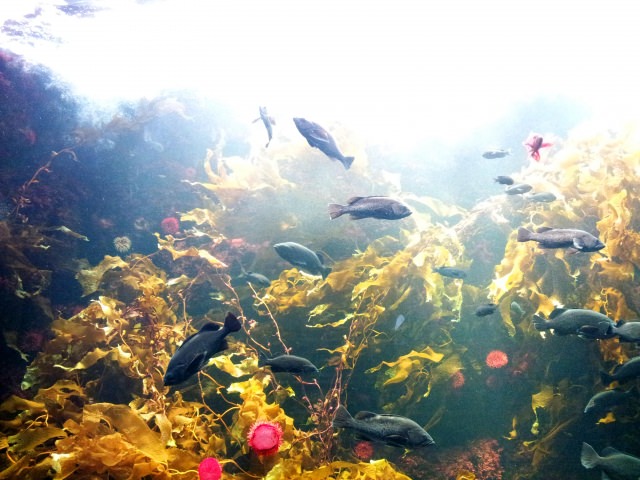 Kasai Rinkai Aquarium inside of the Kasai Rinkai Park in Tokyo is characterized by a glass dome-shaped exterior. As you get closer to the building, you will get excited gradually! You can enter the building from this dome. The entrance is on the 3rd floor, and on the 2nd floor you can see a huge water tank called [The Voyager of the Ocean]. There are dynamic fish swimming here, such as the bullfinch, the red shark and the bluefin tuna.
And on the first floor, there is a water tank called [The Sea of the World]. You can see fish from all over the world coming from the Indian Ocean, Atlantic Ocean, Pacific Ocean, and so on here, as the water tank's name suggests, In addition, [Aqua Theater] where big tuna swims is also a must see!
4. Popular aquarium in Japan! You can meet various creatures, New Enoshima Aquarium (Kanagawa Prefecture)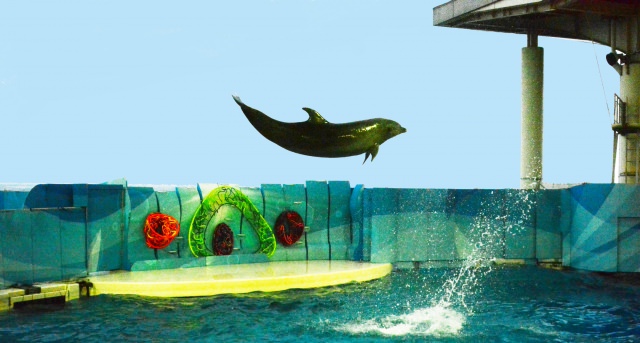 This is great location overlooking Sagami Bay and Mount Fuji. The easy access that is just a 3-minute walk from Katase Enoshima Station is also attractive. The New Enoshima Aquarium is an aquarium where both adults and children can learn about the sea with playing. Also, you should check out the jellyfish show [The Universe of the Sea Moon] using the latest 3D projection mapping! You can enjoy the beautiful world of jellyfish as if you were inside a submersible ship.
[Dolferia] is a show of dolphins in a large stadium. The moment that three of dolphins jump together is a must see! It's also a pleasure of dolphin show to have a splash on you! In addition, in the exhibition, creatures living in the deep sea of a depth of 200 meters or more that can not usually be seen are also highlights of this aquarium. Please take a look at the creatures of the overwhelming presence, such as the mysterious and lovely looking Mendako and the long-legged Takaashi crab like a spider!
■Information
Name: New Enoshima Aquarium
Address: Katase Kaigan 2-19-1, Fujisawa-shi, Kanagawa
Phone: +81-466-29-9960
Time: Depending on the day
Close: None
Access: 3 minutes walking from Katase Enoshima Station
Website: http://www.enosui.com
Map: map to New Enoshima Aquarium
5. If you want to play with the sea life, go to this aquarium Minamichita Beach Land
If you want to interact with sea animals closely, Minamichita Beach Land is recommended! Please participate in the event that you can touch dolphins, sea lions, and seals. Especially in the stadium, you can feel the closeness to the swimming pool where dolphins swim. The water splash is also intense and very dynamic. It is very fantastic to see those performances just in front of you. The combination of the trainer and the dolphin is also exquisite!
Besides, there are many attractive areas such as the walrus hall, pelican pond, and penguin pool, all of which are a must see. This is an aquarium I want to recommend to families with children. It is a leisure facility with lots of things that you won't get bored all day.
■Information
Name: Minamichita Beach Land
Address: Okuda 428-1, Mihama, Chita District, Aichi
Phone: +81-569-87-2000
Time: March~October: 9:30~17:00, November: 9:30~16:30, December: 10:00~16:00, January~February: 10:00~16:00
Close: Every Wednesday from December to February (except during the winter vacation)
Access: 15 minutes walking from Chita Okuda Station
Website: http://www.beachland.jp
Map: map to Minamichita Beach Land
6. A long-established Japanese aquarium that has been loved for a long time, Toba Aquarium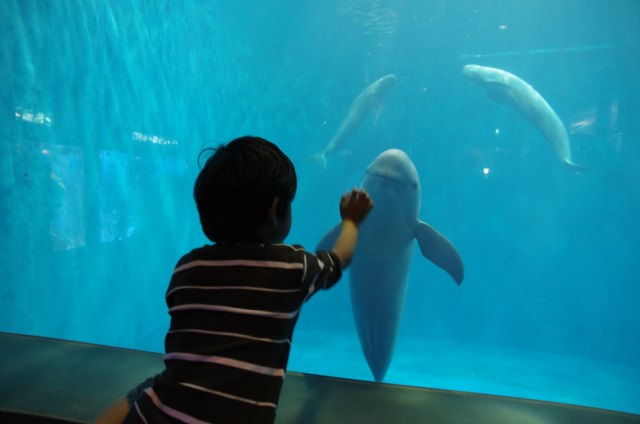 The long-established aquarium that has been familiar to people, Toba Aquarium, is the one that boasts more than 1,200 breeds of creatures. The aquarium is divided into 12 zones, and you can enjoy exhibits of various themes. The content volume is so big, it will take quite some time to see everything. You are free to watch from anywhere. Find your favorite course!
The breeding of rare dugong which is rare in Japan is also carried out here. Furthermore, there are a lot of unusual creatures, so you should see the corner called [Strange Creature Research Institute]. Be sure to check out the world's largest giant gum beetle, Daiougusokumushi! Also, there are a lot of things that you can't see elsewhere, such as frogs that bark like dogs. It is an aquarium especially recommended in Japan!
■Information
Name: Toba Aquarium
Address: Toba 3-3-6, Toba-shi, Mie
Phone: +81-599-25-2555
Time: 9:00~17:00 *8:30~17:30 from 20th July to 31st August
Close: None
Access: 10 minutes walking from Toba Sation
Website: http://www.aquarium.co.jp
Map: map to Toba Aquarium
7. Enjoy watching the life of the Sea of ​​Japan Sea and Setouchi! Shimonoseki Aquarium Kaikyokan
In the Kanmon Strait Tide Tank, you can see the whirlpool unique to Kanmon Channel! In this tank, the Kanmon Strait, the Japan Sea, and the Seto Inland Sea are reproduced, and fish that swim along the flow of deep swirls is also a highlight. It is also interesting that you can see the real view of the Kanmon Strait on the other side of the water tank! It looks like the water tank and real sea are connected.
In addition, Kaikyokan exhibits a large number of pufferfish friends from all over the world. It is amazing because you can always watch over 100 types of pufferfish! And in the popular aqua theater, you can watch dolphin and sea lion shows. There is also an experienced event that you can touch dolphins and penguins! Besides, there are many exhibitions and performances that make full use of the location of Shimonoseki, and the attractions are full. This is an aquarium you should visit in Japan!
8. The Aquarium located in Oita Prefecture which is famous for the hot spring, Oita Marine Palace Aquarium Umitamago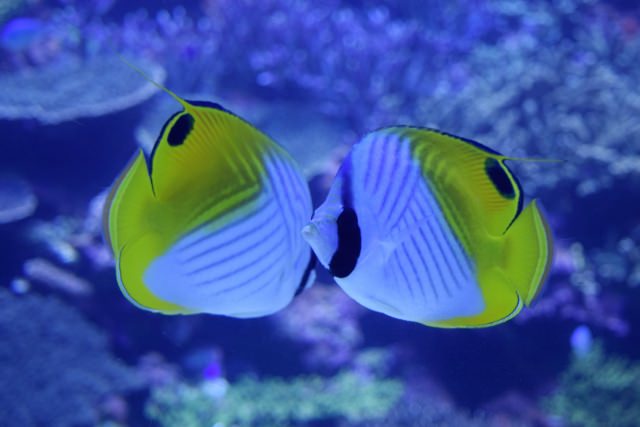 The Oita Marine Palace Aquarium Umitamago, which opened in 1964, is one of Oita's leading aquariums. The wonderful location that Beppu Bay is just located in front of the aquarium is also attractive. In the popular Umitama Performance, you can see the walruses of performers. You can not miss the skilled performance of a well-established aquarium!
Large fish such as Madaratobiei, Hoshi ray, and sharks can be seen in the large swing water tank. It is a water tank with an overwhelming impression. In addition, Asobi-chi, where you can play with dolphins, is also a recommended area. You can play with dolphins living near nature on the new beach constructed in 2015. Of course, there are specialized trainers together so everyone can enjoy this experience with safety!
9. Japanese Aquarium where penguins around the world gather, Nagasaki Penguin Aquarium
The Nagasaki Penguin Aquarium is an aquarium that focuses on breeding penguins, as its name suggests. There are 18 species of penguins in the world. This is a penguin's specialty aquarium where nine types, half of them, are gathered. The speed of swimming in the pool of 4-meter-depth is very fast and brilliant! You will recognize that penguin is a living of the sea.
Fureai Penguin Beach, which takes place here, is an event where you can watch penguins swimming freely in the real sea. The penguins who are good at collective action have the habit that when one penguin does anything, the other penguins begin to do the same. We might forget about how much time we spend there because we would get too much excited to expect which kind of attractive action will be coming next. Please have fun there!
■Information
Name: Nagasaki Penguin Aquarium
Address: Shukumachi 3-16, Nagasaki-shi, Nagasaki
Phone: +81-95-838-3131
Time: 9:00〜17:00(〜18:00 in August)
Close: None
Access: 20 minutes by car from Nagasaki Station
Website: http://penguin-aqua.jp
Map: map to Nagasaki Penguin Aquarium
10. The largest aquarium in Japan! Standard of the standard, Okinawa Churaumi Aquarium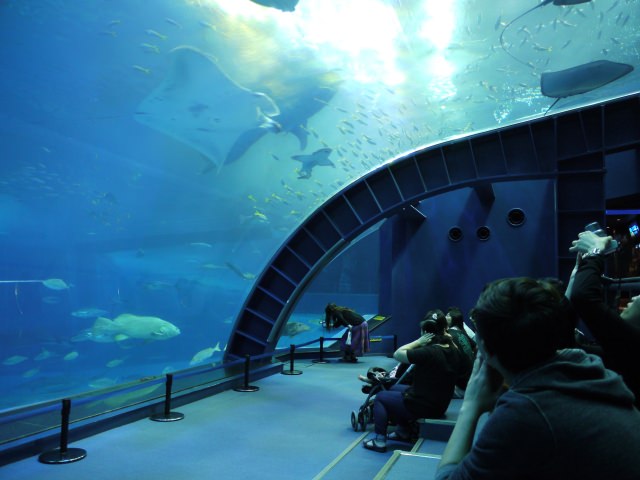 Okinawa Churaumi Aquarium is a large aquarium even in a global standard. This is one of Okinawa's top tourist attractions. About 70 species and 800 groups of corals are displayed in the water tank named Sea of ​​Corals. Because this aquarium directly uses sunlight, you can also feel the beauty of the sea of ​​Okinawa very brightly. In addition, if you go to the upper floor, you can also watch this water tank from an angle just above!
In the popular water tank The Kuroshio Sea, you can see the fish unique to the Churaumi Sea such as whale sharks and Nanyoumanta. The fish tanks are huge and overwhelming! There is even a seat where you can see it from the front, like a cinema screen! Realism is also attractive as if the ocean of Okinawa was reproduced perfectly. Whale shark having a meal is a must-see. It's a very powerful scene that they swallow foods dynamically!
■Information
Name: Okinawa Churaumi Aquarium
Address: Ishikawa 424, Motobu, Kunigami District, Okinawa
Phone: +81-980-48-3748
Time: October~February: 8:30〜18:30, March~September: 8:30〜20:00
Access: 2 hours by car from Naha Airport
Website: https://churaumi.okinawa
Map: map to Okinawa Churaumi Aquarium
Let's go to the aquarium to see the sea creatures in Japan!
What did you think? The aquarium is never only for children. It is a deep cultural facility that everyone from children to adults can learn while having fun! Each one is unique and attractive, such as Interesting fish like you've never seen, popular animals like dolphins and sea otters, a little scary shark and deep sea fish. Let's explore the aquarium in Japan and find your favorite fish and sea beast!
If you like this article,
Please push the
"Like"
!
Deiliver the SeeingJapan's news to you!
Popular Articles in Same Category
Author