Must-visit spots for Travel Lovers! The 10 Most Popular Sightseeing spots in Yamagata!
"Yamagata prefecture" is situated in the west of the Tohoku region, south of Akita prefecture. It faces to the Sea of Japan and is well-known for fresh seafood cuisines. Have you ever been to Yamagata for sightseeing? You cannot miss a variety of popular sightseeing spots in Yamagata! Let's walk through the 10 most popular and must-visit sightseeing spots in Yamagata.
[Tendo city] Best for a gift and yourself. Taste the Top class of Yamagata wine at "Tendo Wine".
Why don't you try Yamagata wine for your trip memory? At "Tendo Wine" located in Tendo city, Yamagata, you can taste the best wine. The land of Tendo city suits to grape cultivation because of its climate and land features. It has a wide variety of wine from sweet types to dry ones like Chardonnay and Merlot.
It is great that you can buy its genuine wine for 2000 yen per bottle, which is budget-friendly. You can taste and buy it on site as well as online. Do not drive there if you want to taste wine on site!
[Murayama city] Fill yourself up with an elegant atmosphere. Relaxing Sightseeing spot in Yamagata, "Higashizawa Rose Garden"
Perfect spot for flower lovers. "Higashizawa Rose Garden" delivers a relaxing atmosphere with classy and elegant scents. 20,000 roses of about 750 kinds in total cover the garden, which is too special to miss.
It has been selected to "the 100 Best Scented Sceneries" by the Ministry of Environment. It proves of its strong presentation and special atmosphere. Taking your wife or partner here must make her happy! Roses are in bloom between June and September and "Rose Festival" takes place every June and July. Worth visiting this beautiful garden in Yamagata!
[Tsuruoka city] The World's number one Jellyfish collection! Experience the Fantastic world at the Popular sightseeing spot in Yamagata, "Kamo Aquarium".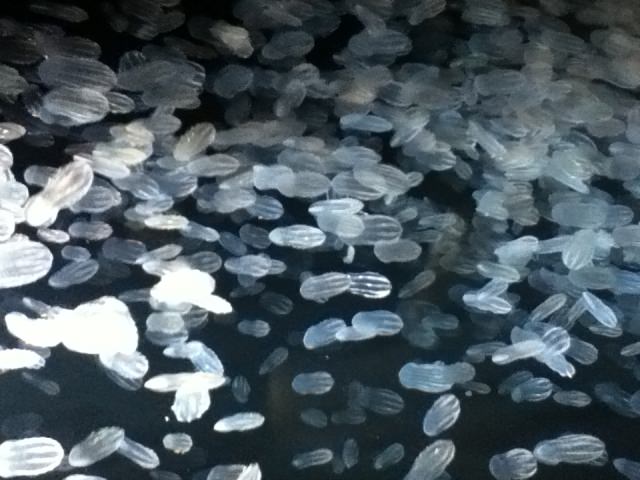 Watching "jellyfish" float in water is relaxing somehow. "Kamo Aquarium" located in Tsuruoka city holds a massive collection of jellyfish on display as the saying on the official website "Welcome to the dream world, the jellyfish dream world" shows.
It has 50 kinds of jellyfish on display at the maximum, which is the world's number one level for jellyfish. It is a unique experience to watch jellyfish float in a deep blue pool! You can even take photos with jellyfish in front of its tank. Enjoy special time here with your partner or family!
[Sagae city] The Representative of Yamagata! Cherry picking at "Hakkaen Onuma".
Yamagata, the producing area of cherry. It can be said that cherry reminds the Japanese of Yamagata. Cherries are often chosen as a souvenir for friends and yourself on sightseeing of Yamagata.
"Hakkaen Onuma" offers cherry picking. Cherry picking on sightseeing sounds really special. The fee is 1500 yen per hour for adult, which is reasonable. It may differ at times, but it hold a wide variety of kinds to taste such as Sato Nishiki, Beni Sayaka, Takasago, Benishuho and Napoleon. Worth visiting!
[Yamagata city] Superb Scenery! Enjoy the outstanding view of Yamagata from "ZAO Roapway".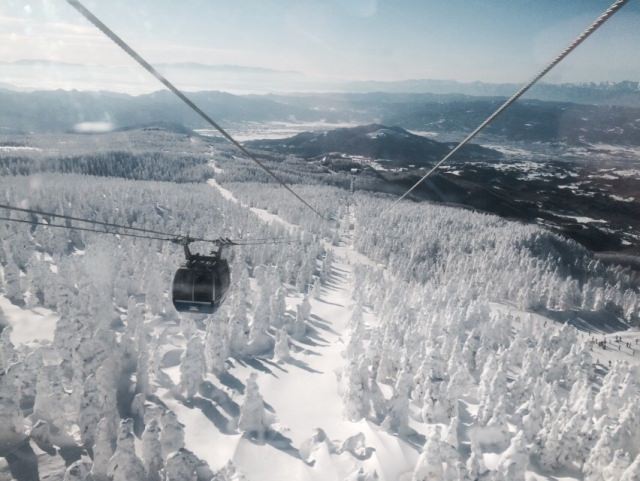 "ZAO Ropeway" in Yamagata is an extraordinary ropeway. It offers a splendid activity of skywalk for 17 minutes from the foot (Zao Sanroku station) to the top (Jizo Sancho station), via Jyuhyo Kogen station (from Zao Sanroku station to Jyuhyo Kogen station: 7 minutes, from Jyuhyo Kogen station to Jizo Sancho station: 10 minutes).
Jizo Sancho station is located 1,661 meter high. The view from a floating cabin is the very magnificent. You cannot help taking photos of the scenery covered with colored leaves in autumn and deep snow in winter. In addition, it is highly evaluated for its security, and you will not feel any disturbing shake during ride. Enjoy its spectacular view.
[Obanazawa city] Spend a relaxing time in a Tisho-roman atomosphere at "Ginzan Onsen".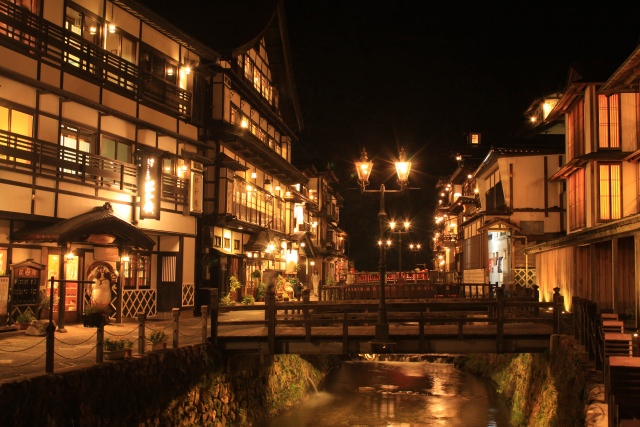 In fact, Yamagata has many great hot springs area like Hakone Onsen in the Kanto region, which is located in Obanazawa city. It has been a hot spring town with fascinating Japanese hotels with a long history. Its origin started in the Meiji period! It has been popular with people visiting for a therapeutic purpose, which tells the high quality of Ginzan Onsen with a long history.
You can visit as a day trip and only for lunch at some facilities. It is great for tourists to visit, who cannot stay long. Highly recommended to spend a relaxing time in Yamagata prefecture.
[Mogami district] Amazing View! Feel the Stream of a River at "Mogami River Basyo Line".
Why don't you take time to refresh yourself in a calm atmosphere on your sightseeing trip? There is the best spot to relieve fatigue, "Mogami River Basyo Line". You can enjoy a boat tour on the Mogami River, available all year around. Views from a boat tour give you ultimate relaxation with natural sounds from slow and calm stream.
Either a group or a solo visitor is welcomed. Why don't you experience wonderful views of nature from a boat?
[Akumi district] Perfect for hiking! Refresh yourself in a natural environment at "Takase-kyo Gorge".
"Takase-kyo Gorge" has an easy hiking path suitable for beginners. You can enjoy walking in beautiful nature.
It is one of the features here to get to see Genji fireflies or Nannophya pygmaea in their seasons. The season for Genji fireflies is from the mid June to the mid July. It is rare to see wild fireflies in cities. It gives nostalgic feelings to some, or the brand-new to the others. Highly recommended.
[Yamagata city] Convenient spot to Pick up Souvenirs, "Yamagataken Kanko Bussan Kaikan"
It sometimes takes more time to pick up souvenirs than planning and sightseeing. It is easy for your own family or yourself, but it may get more complicated to pick something practical somehow for your friends or coworkers going like good price, size, quantity on and on.
Then, this is the place to clear all your worries, "Yamagataken Kanko Bussan Kaikan". This is because you can buy a wonderful variety of Yamagata specialties such as wine, Kokeshi dolls, here. Spending time here will definitely cut off your extra picking time of souvenirs! Worth visiting.
[Yonezawa city] Must-visit for Japanese History Lovers! The Shrine dedicated to the Famous Warrior, "Uesugi-jinja Shrine".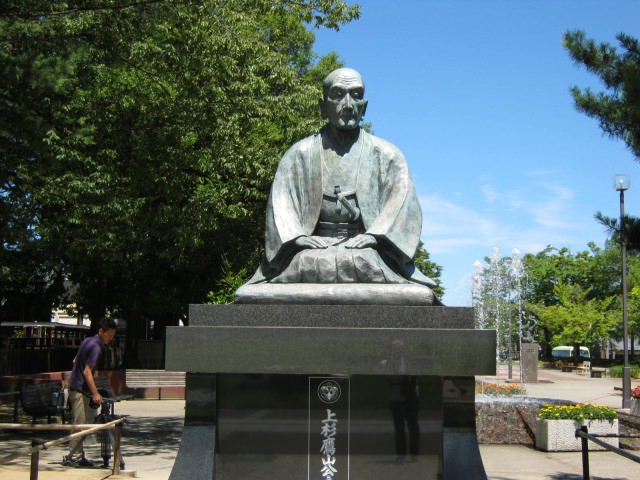 Japanese history and the name of Uesugi, these two phrases must ring a bell of Japanese history lovers. Not only the History lovers but also the most of Japanese people will recognize the name of the warrior dedicated in this shrine.
The building was partially burnt down in 1919, and was reconstructed in 1923. People have kept visiting here all year around for various attractions such as the Yonezawa Uesugi Festival, Uesugi Snow Lantern Festival, cherry blossom viewing. Do not miss the historical sightseeing spot in Yamagata.
Enjoy the Must-visit sightseeing spot in Yamagata!
Here is the selection of the 10 best sightseeing spots in Yamagata. It is located distant from Tokyo, which brings you rare and special experiences at the sightseeing spots in Yamagata. Amazing local gourmet cannot be missed! Yamagata prefecture full of attractions will be the one for your next destination!
If you like this article,
Please push the
"Like"
!
Deiliver the SeeingJapan's news to you!
Popular Articles in Same Category
Author