The 10 Must-go Sightseeing spots in Tottori prefecture!
Many of Japanese people are not quite sure where Tottori prefecture is. Its population is only about 0.57 million, which is the fewest in Japan. Yet, it is too soon to decide to skip this amazing region! Tottori has a plenty of great sightseeing spots representing Japan. Let's walk through the "10 Must-go sightseeing spots in Tottori" here. Enjoy Tottori!
The top of Must-go spot in Tottori! Regular sightseeing starts from here, "Tottori Sakyu (Sand Dunes)".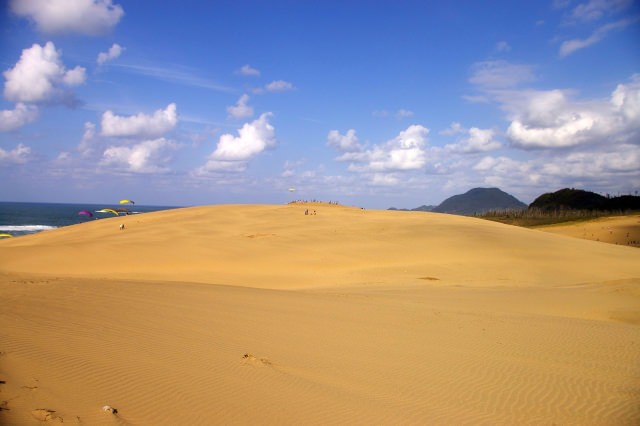 Who could describe Tottori without this spot? "The Tottori Sakyu Sand Dune" is a coastal sand dune spreading 16 km east to west and 2.4 km north to south. The view from the highest dune called "Uma no Se (horseback)" is outstanding. It is a bit hard to climb up there, but it is worth trying.
Several attractions are available such as camel ride travelling the dune, sandboarding. In addition, "the Sand Museum" is located nearby to enjoy sand sculptures. This museum is unique enough to impress any of you even if you are not familiar with art museum! Start your journey from this synonymous with Tottori.
Famous myth is set in Sightseeing spot in Tottori at "Hakuto Shrine, Hakuto Beach"!
Japanese famous myth called "Inaba no Shiro-usagi (White rabbit of Inaba)" is set in "Hakuto Shrine" and "Hakuto Beach" in Tottori prefecture. In the shrine, there is a pond where the white rabbit soaked the wound, which let people believe that the shrine heals skin diseases and burns. Moreover, in the myth, the white rabbit was the one who made Okuninushi and Princess Yagami together. That is why the shrine has gained the reputation for matchmaking.
There is beautiful "Hakuto Beach" near the shrine. In summer, the beach is thronged with people enjoying sunbathing, surfing. You can see "Oki islands", where it is said the white rabbit crossed over, offshore. Highly recommended!
Experience the World of Manga gaining the global popularity at the museum of the author of Detective Conan, "Gosho Aoyama Manga Factory" !
The author of popular manga "Detective Conan" is Gosho Aoyama, who is from Yurashuku, Hokuei-cho, Tottori prefecture. In 2015, "Tottori Airport" was given the nickname of "Tottori Sand Dunes Conan Airport", which shows how much it has been popular among the locals.
"Gosho Aoyama Manga Factory" is the museum of Gosho Aoki obviously from its name. It has displays in English, Chinese and Korean. It is located on the street called "Conan Street". The street has "the Conan Bridge" and bronze statues of characters, which absolutely fascinates the Conan-fans! Experience the world of Japanese popular manga!
Enjoy the exciting journey to the museum! "Mizuki Shigeru Museum" in The Town of Popular Manga "GeGeGe no Kitaro".
The author of "GeGeGe no Kitaro" is Shigeru Mizuki, who is from Sakaiminato city, Tottori prefecture. "Mizuki Shigeru Museum" offers you fully the world of his works. Meet and feel the world of "yokai", folklore creatures, by Shigeru Mizuki!
On the way from Sakaiminato station to the museum, there is a street called "Mizuki Shigeru Road". It has 153 bronze statues in total of Kitaro, Medama-oyaji as such, and Kappa Spring, Yokai Shrine, which invites you to the world of Shigeru Mizuki. This is the very town of Yokai! Why don't you step into the wonderous world?
Sightseeing spot with a long history in Tottori! "Kamochi Shrine"
Tottori has a shrine whose name sounds it brings good fortune financially. Its name is "Kamochi Shrine (in Japanese its name literally means rich)"! Some people experienced visiting this shrine brought them good luck such as winning lottery, success in business and so on… Why don't you visit there to see if it is true or not?
This shrine has a very long history, which is said to be built in 1200 years ago. Its name came from the fact that it was originally located in the production area of "Tamahagane", which was more valuable than shining gold. Worth adding this shrine on your sightseeing plan in Tottori prefecture!
Unique Sightseeing spot "Eshima Ohashi Bridge" in Tottori!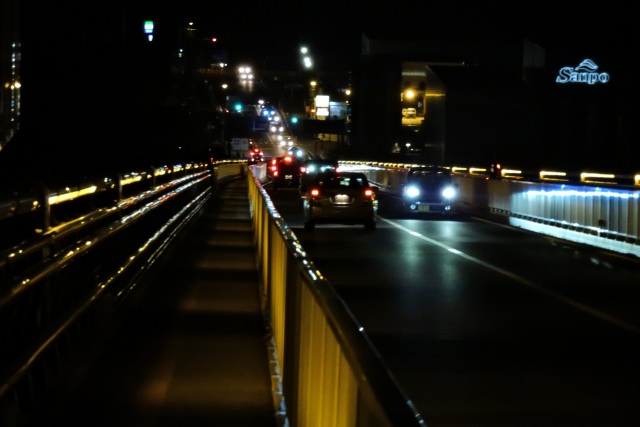 What kind of shape do you imagine from the word of a bridge? It can be said that you normally think of the straight and flat crossing between continents. However, this "Eshima Ohashi Bridge" has a unique style, which is called "Beta-bumi zaka (literally meaning a slope where you keep stepping on accelerator)" in Tottori. This bridge is quite steep, connecting Yatsuka cho, Matsue city, Shimane prefecture and Watari cho, Sakaiminato city, Tottori prefecture!
The highest point is 44.7m high from the water surface. This is because it was designed to have large ships go under. Must-go spot to experience the thrilling angle!
Beautiful mountain also called as "Fuji of Houki". Feel the Nature of Tottori in "Mt. Daisen".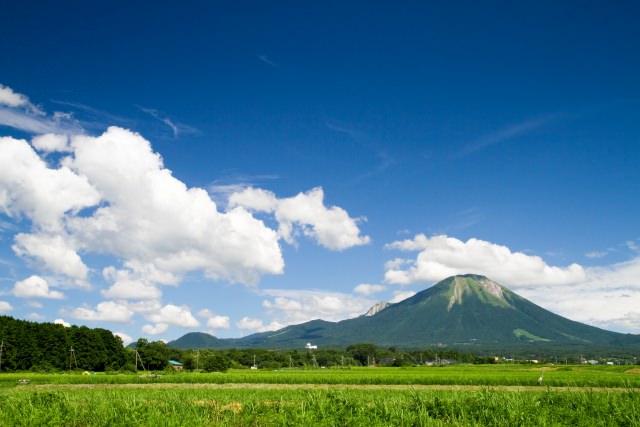 Mt. Daisen in Tottori is a beautiful mountain, which is has been selected to the best 3 among "the Japan Famous Mountains". The view for the west looks like Mt. Fuji, which led to Daisen called "Fuji of Houki". It is designated as Daisen-Oki National Park and one of the major mountaineering spot in the Western Japan.
The mountain representing Tottori prefecture offers a variety of activities such as climbing, driving, hot springs as such! Each season presents different scenery with beautiful flowers in spring, fresh green in summer, colored leaves in autumn, snow view in winter. You will never get bored with it.
How could that be!? Must-visit unbelievable spot! "Mt. Mitoku Sanbutsu-ji Temple"
Mt. Mitoku Sanbutsu-ji Temple is a Tendai sect temple, established 1300 years ago. The most famous building in the temple is "Nageire-do". "Nageire-do" is situated on the vertical cliff, which is designated as the national treasures. It is also called "the most dangerous national treasure in Japan" from its location.
You need to climb up on the rough mountain path to see "Nageire-do" close. Your outfits and shoes will be inspected on climbing for worshipping. Please note that it is not suitable for recreational visit. It is closed for climbing in winter and in the bad weather. Still worth challenging it on your visit to Tottori!
Enjoy the Hot spring in Tottori with the lights of fireflies at "Misasa Onsen"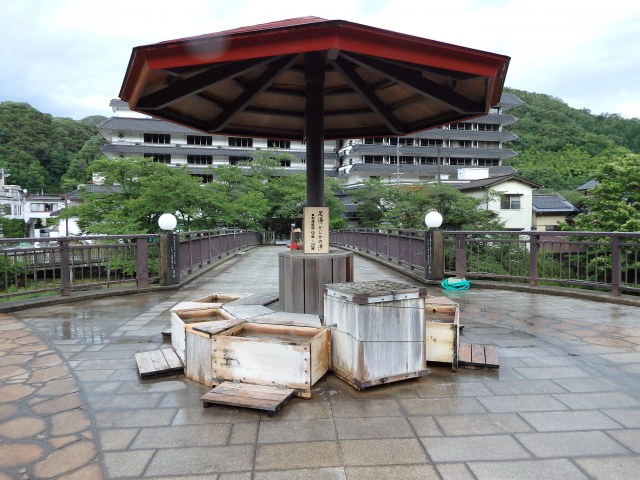 "Misasa Onsen" was regarded as the place for purifying both mind and body before worshipping "Mt. Mitoku". It is the very popular hot spring district in Tottori prefecture. The spring quality of Misasa Onsen has high content of Radon, which has effects on strengthen immune and natural healing ability.
Every June, you can enjoy the fireflies lighting in the dark in this hot spring district. Some hot springs offer day visit. Come visit Misasa Onsen on the way to Mt. Mitoku to heal yourself on the trip!
Must-go Sightseeing spot in Tottori, "Streets of Chizu"!
Driving for 8 minutes or so from Koi-yamagata station takes you to the must-go sightseeing spot in Tottori, "Chizu in Tottori prefecture". Chizu in Tottori is a small town with a population of 8,000. It was flourished as the largest Shukuba-machi (post station town) of Tottori Domain in the Edo period. In Chizu at those times, there was said to be bugyo-sho (the magistrate's office) and ochaya (tea house).
The main point of this site is the townscape with a historical atmosphere. You can enjoy walking around the town to see various buildings including the ones nationally designated Important Cultural Properties. Photogenic scenery will fascinate you throughout the streets. This is the very must-go sightseeing spot.
Enjoy the famous sightseeing spots in Tottori prefecture!
Here is the 10 must-go sightseeing spots in Tottori prefecture! Has any spot caught your eye? The line-up introduces only a part of beautiful Tottori. There are more to visit! You cannot say "Tottori has nothing to see" anymore! Come visit to experience the wonders of Tottori.
If you like this article,
Please push the
"Like"
!
Deiliver the SeeingJapan's news to you!
Popular Articles in Same Category
Author