Keen On Going For Sightseeing In The Kanto Region? The Best 10 Sightseeing Spots!
There are a lot of sightseeing spots in the Kanto region – each place has a great reputation both for locals and tourists. Even though it highly depends on the weather, any of those are so nice to visit. Now, let's explore each of those!
The Hakone Open-Air Museum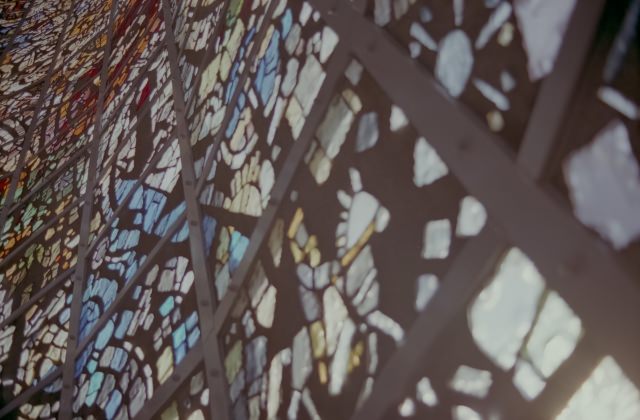 Located in Hakone, Kanagawa – "The Hakone Open-Air Museum", which is an outside museum with a vast site of 70,000 square metres, is proud of its 120 artworks created by famous sculptors. Kids can play in the park with those odd sculptures and this is quite unique to the outside museum.
Also, you will witness more than 300 artworks of Picasso at the Indoor Museum of Picasso. Hakone is one of the most popular sightseeing areas in Japan, so it's great especially for tourists to enjoy arts once you are in Hakone. Visit and enjoy!
Nikko Toshogu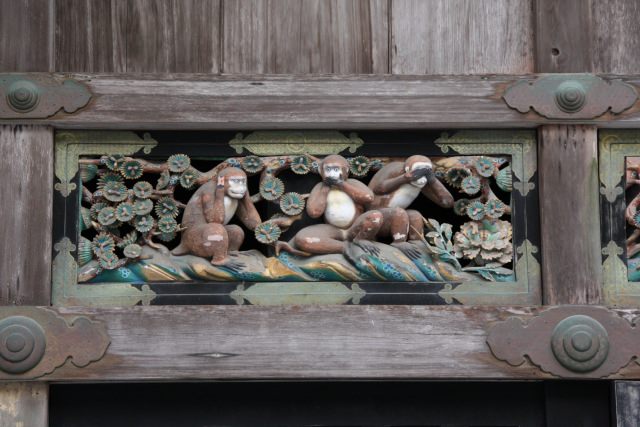 "Nikko City of Tochigi" has been getting the popularity overseas now. This city, belonging to the northern part of the Kanto region, has a lot of the historic buildings. One of them is called "Nikko Toshogu". It is designated as a world heritage site as one of the shrines and temples of Nikko.
Nikko Toshogu is the shrine that worships a great man in the Edo period, "Ieyasu Tokugawa". Once you visit this place, you will be attracted by all those buildings with the sculptures. Features are; Yomei Gate, five-storied pagoda, rear shrine, 3 wise monkeys, and a sleeping cat. It would take a while if you want to complete the site!
■Information
Name: Nikko Toshogu
Address: 2301, Yamauchi, Nikko City, Tochigi
Phone: +81-288-54-0560
Time: (1st Apr-31st Oct) 8:00-17:00 (1st Nov-31st Mar) 8:00-16:00
Price:Adults (over high school students) 1,300yen Junior High/Primary 450yen
Access: Drive 10 mins from Nikko Station by car
Website: http://www.toshogu.jp/
Map: map to Nikko Toshogu
Sensouji Temple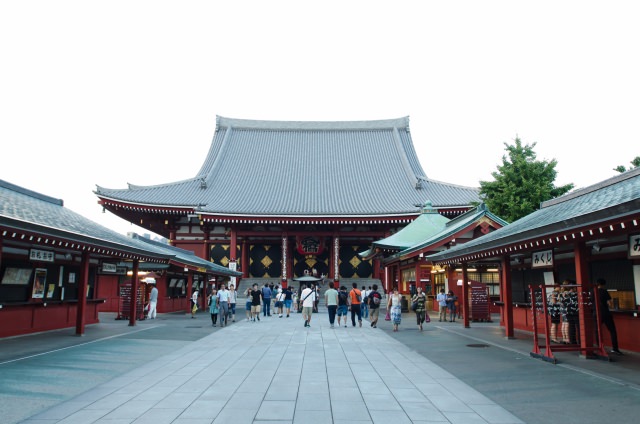 One of the most popular sightseeing spots in Tokyo, "Sensouji Temple". The atmosphere here makes you feel the good old days of Japan and a lot of overseas tourists visit this place every day. A huge red lantern of "Kaminari-mon" is the most unique feature here, and the best photo shooting place!
If you keep going on after Kaminari-mon, you will see the shopping street which is so busy that you can hardly walk straight, but many people seem to enjoy browsing or eating at the red painted shops! In the middle of the Kanto region, and Japan too – enjoy this fabulous sightseeing spot "Asakusa"!
Tokyo Sky Tree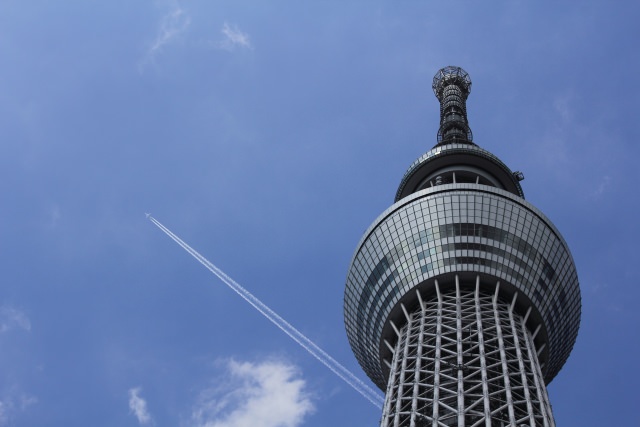 This is where you must visit once you are in the Kanto region – it is currently a landmark in Japan and the highest building with a height of 634m, "Tokyo Sky Tree". Tokyo Sky Tree is a relatively new sightseeing spot with so many visitors every day. The views from the deck at the height of 450m are literally the best.
However, the most recommended time to visit this place is of course at night. A night view which covers the Metro Police Tokyo is completely on a different level. Going up to the deck by an elevator is fun, but just to look from the outside allows you to enjoy another scenery too! Especially at night, this could be the best photo shooting spot for the colourful illumination.
Kusatsu Onsen (Hot Springs)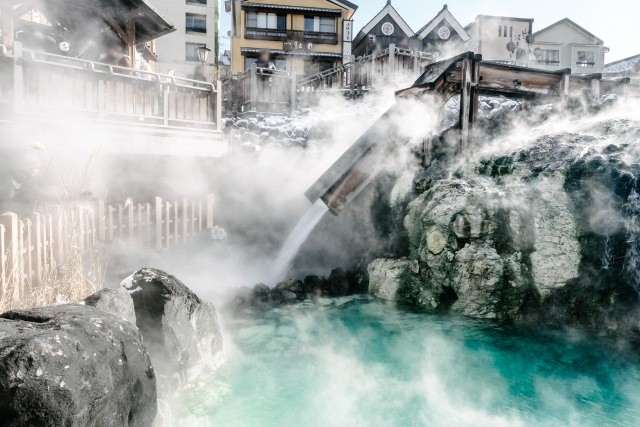 What do you expect to do in Japan? – It's Onsen! There are a lot of hot springs in each area of Japan. And one of the most popular destinations for Onsen fanatics is here, "Kusatsu Onsen". Kusatsu Onsen is counted as one of the 3 top hot springs in Japan. For Japanese also, Kusatsu Onsen is where they want to visit at least once in their life.
Amount of hot water that springs out here is the best in Japan, and the water strongly contains acidity which means hot springs here are good for the skin. As this place is situated in the plateau, it has a cool weather even in summer. There's a symbol "Yubatake" in the middle of the town of hot springs.
Hitachi Kaihin Park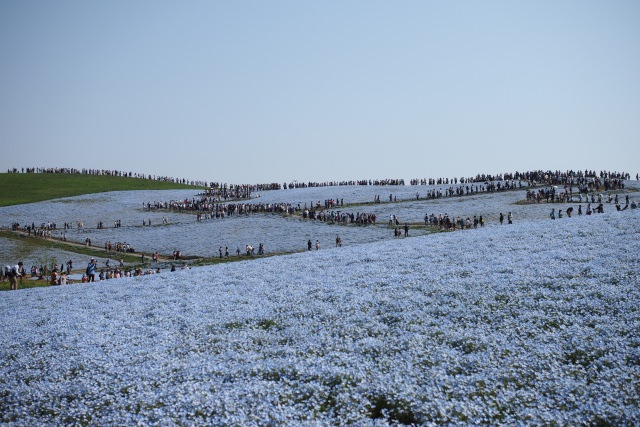 If you are looking for a place to enjoy with family, "Hitachi Kaihin Park" could be one of the best options. This is the biggest park in the Kanto area with nemophilas in spring, kochia in autumn – it has a different view for each season.
No matter how old you are, you will be enjoying the site as there are other facilities and attractions such as a maze, ferris wheel, athletics as well as the beautiful flower gardens. It might be a bit hard to walk around as the park is quite huge, so why not rent a bicycle and enjoy a ride? Or otherwise, there's a shuttle inside the park too. Hitachi Kaihin Park is strongly recommended once you are in Ibaraki!
Tokyo Disney Resort
One of the most popular themed parks in Japan – "Tokyo Disney Resort". With the attractions and the fabulous parade, many of Japanese people have visited this place more than 3 times to meet the Mickey Mouse! This is more than just a themed park.
It is said that Disney Sea is more for adults as they sell alcohol and let them drink, however, it doesn't matter how old you are as long as you enjoy it! This is where people must visit once in their life.
Oze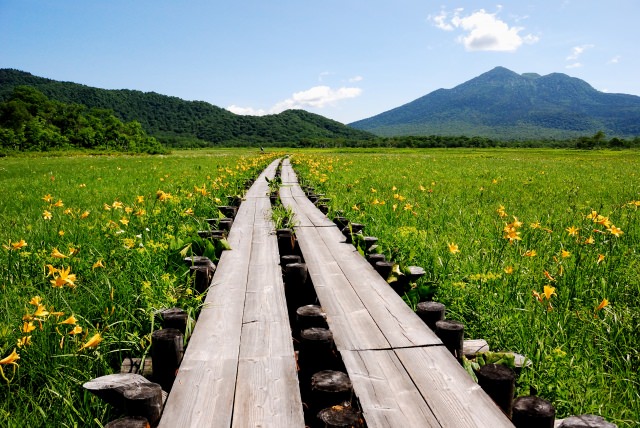 In a huge scale, you will enjoy rich nature in Ozegahara while going for hiking. Oze in Gumma is a wetland made by volcanic activities and skunk cabbage in spring, hemerocallis in summer, and the autumn leaves are the features of this wetland.
Also, there are a lot of living creatures too – if you are to meet Mustela erminea nippon, one of the speices of weasels, you are the lucky one! Walking slowly on a wooden road while finding the unique plants. This is definitely one of the best sightseeing spot in the northern part of the Kanto region.
Ghibli Museum
The world famous anime "Ghibli". Here you can experience a world of Ghibli at "Ghibli Museum". You might have heard of the movies "My Neighbour Totoro", "Spirited Away", and "Castle in the Sky". Do you want to see their world?
The exterior itself is beautiful as the colourful building is surrounded by nature, and that makes you feel as if you are playing hide and seek. There's a fake reception at the entrance and a fresco on the ceiling, catbus even adults can get on, and the corridors like maze. The booking is required before your visit, so just be careful!
■Information
Name: Ghibli Museum
Address: 1-1-83, Shimorenjaku, Mitaka City, Tokyo
Phone: +81-570-055-777
Time: 10:00-18:00 (booking required)
Close: Tuesday
Access: Walk 15 mins from Mitaka Station
Website: http://www.ghibli-museum.jp/
Map: map to Ghibli Museum
Metropolitan Area Outer Underground Discharge Channel
"Metropolitan Area Outer Underground Discharge Channel" is one of the most biggest underground drainage channels located 50 metres under the National Route 16. It is a facility against the disasters and works when the river is flooded with water. This is not quite the sightseeing spot as other recommendations, but it's worth visiting this place the whole tunnel measures a length of 6.3km. The sceneries of the pillars standing here are so fabulous and mysterious, and this place is even called an underground temple. Sometimes, it could be the location for filming a movie or a drama.
For visiting here, the booking is required from the website. Read the notes carefully and enjoy this unique world of underground!
Let's Explore The Popular Sightseeing Spots In The Kanto Region!
How was it? I have introduced the best 10 sightseeing spots in the Kanto area. From a dream-like themed park to dynamic nature, there are wide variety of sightseeing spots. Which one did you think you would want to visit? Let's enjoy Japan while visiting those places!
If you like this article,
Please push the
"Like"
!
Deiliver the SeeingJapan's news to you!
Popular Articles in Same Category
Author