Top 10 Tourist Attractions & Best Things to Do in Akita, Japan
There is lots of nature in Akita. Since there is lots of nature in Akita, there are lots of sightseeing spots where have beautiful view and where you can see the history in Akita. Today, we would like to introduce popular sightseeing spots in Akita, top 10. You will find where you want to go no matter it would be your first time to go there or not.
1. Akita museum of art
We suggest "Akita museum of art" to people who always go to museum or not. It is famous art museum as they have production of Tsuguharu Fujita. Of course they show other productions too.
If you choose different time every time, you will always see something new. Akita museum of art is located near Akita station. Even if you rarely go to museum, please visit! You might find something new!
2. Lake Towada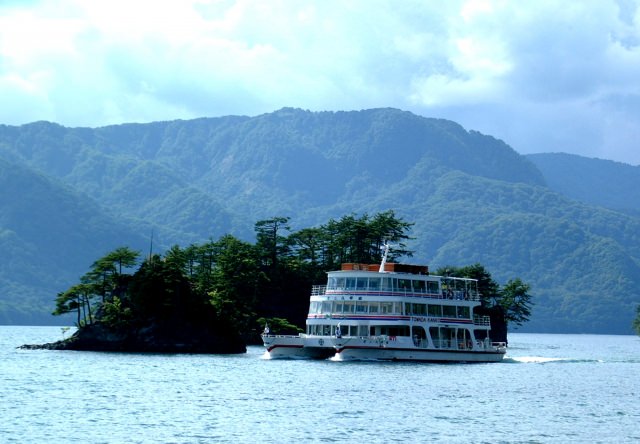 If you want to escape from daily life and relax, we suggest you to go to Lake Towada. Lake Towada is located between Aomori and Akita. It was made by volcanic activity about 20 million years ago. Lake Towada is surrounded by green. In spring, you can see fresh green and in autumn, you can see leaves turning red in front of you.
You can see those nature in the lake like mirror, so either you look up the sky or look down the lake, you can feel the nature. If you come once, they will make you want to come back again. Please visit if you come to Akita!
3. Godzilla iwa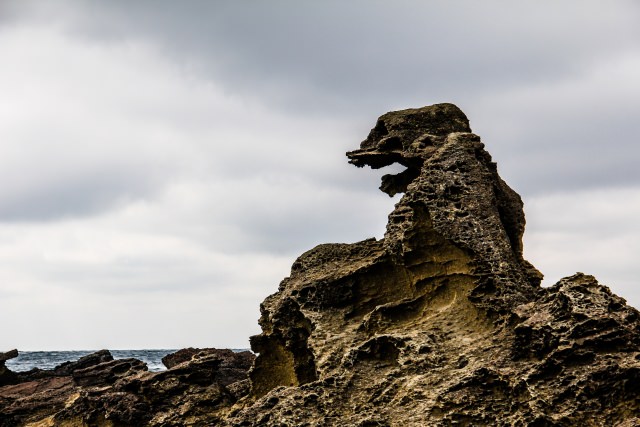 Godzilla is popular not only to Japanese but foreigners too. "Godzilla iwa" is a sightseeing spot in Akita where Godzilla is screaming when the sun set.
Since the rock looks like Godzilla , people call it Godzilla iwa. We suggest you to go to when sun set than day time. It is good spot for taking a picture. Please visit!
4. Akitashi Omoriyama zoo
Zoo is a place not only kids but adults want to go too. If you come to Akita, please stop by at "Akitashi Omoriyama zoo". You can see lion, giraffe, and monkey of course, also you can see awl and flamingo too.
They also have where kids can touch animals. They have rabbit of course, also they have small pig and pony too. Kids will be satisfied for sure. If you come to Akita, please stop by!
5. Port tower Selion
We suggest "Port tower Selion" that is located in Michinoeki Akita port to people who go to Akita for sightseeing by car. Port Selion tower is 143m high and they have observation deck on 100m high.
You can see entire city of Akita of course but also you can see Ojika hanto and Chokaisan too. They have couple bench on the observation deck so it is good place to go for couple or married couple. They light up the tower from evening.
So you can enjoy different way from day time. They do limited light up for Christmas and Valentine's day. Don't miss it!
6. Dakigaeri keikoku
"Dakigaeri keikoku" is where you can see beautiful green and leaves turning red in autumn. They have side walk so it is possible to go close to the waterfall.
They have an oldest suspension bridge in Akita called Kaminoiwabashi, and the view from the bridge is speechless. You can' t see these nature in daily life. How about visiting there and charge energy?
7. Senshu park
"Senshu park" is where Kubota castle used to be. It is 16ha wide, and they have information center, library and some shrines. There are about 750 cherry blossoms in the park.
If you go to Akita in spring which is season for cherry blossoms, please go to Senshu park and enjoy hanami. They also have seasonal flowers too.
8. Yasunotaki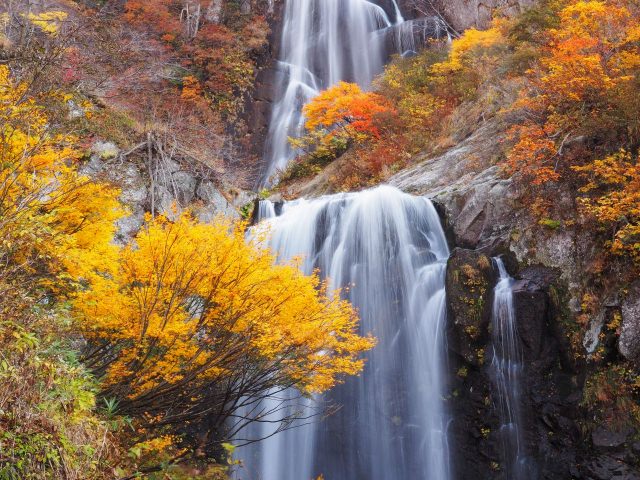 "Yasunotaki" is a waterfall that is 90m high. It is a famous place in Akita that god second place in waterfall in Japan, top 100. They have a trail from parking to the waterfall that takes about 1 hour walk.
So it will be good exercise. Also it is beautiful in autumn, so if you go to Akita in autumn, we would like you to stop by.
9. Namahage kan
They have an event about Namahage on the new year's eve every year in Ojika hanto. You may have watched on TV. It is an original culture from Akita. How about learning about them when you come to Akita?
There aren't lots of places where you can learn about them. They also have a picture spot where you can where their clothes. It might be a good memory of your trip. Please visit where you can learn culture of Akita!
10. Akarenga kyodokan
"Akarenga kyodokan" is where is chosen national important cultural property. It was opened as previous Akita bank in 1912 and you can still go inside even nowadays.
They have many kinds of art and information about history in Akita so to enjoy trip to Akita, how about learning about history about Akita?
Let's go around sightseeing spots in Akita!
Today, we introduced where you can learn history about Akita and see nature in Akita, top 10. Akita is famous for making rice but also they have lots of sightseeing spots where you can see the nature or learn history about Akita. If you have never been to Akita, please think to go there as next your vacation! You will have wonderful time in Akita!
If you like this article,
Please push the
"Like"
!
Deiliver the SeeingJapan's news to you!
Popular Articles in Same Category
Author