Want to Go for Shopping in Okinawa? The Most 10 Popular Shopping Spots in Okinawa!
One of the features on a trip is to go shopping. Even when you think you won't buy anything, you naturally end up getting a lot of stuff. However, it's still fun when that happens. In this article, I will list the best 10 recommended shopping spots in the main island of Okinawa. Why not try them while having fun driving?
Kokusai Dori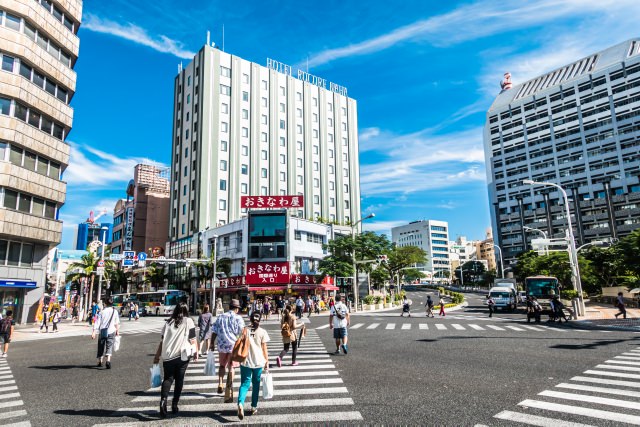 When you talk about shopping in Okinawa, Kokusai Dori is what you cannot forget! Around the street which goes for about 1.6km, there are a wide variety of shops such as souvenir shop, hotel, cafe/restaurant, clothing store, massage shop, club, and a village of stalls. A number of shops counts 600, and many people choose to visit this place straight away when they arrive in Okinawa.
It was named Kokusai Street after the war because there was a theatre called "Ernie Pyle International Theatre". The street changes to the pedestrian zone called "Transit Mall" between 12:00-18:00 on Sunday every week. There, some people do performance.
Okinawa Outlet Mall Abishinaa
The first outlet mall in Okinawa was opened 2002. There are a number of shops from high brands such as Gucci, Ferragamo, Burberry, and Coach to the cafes/restaurants and even one dollar store too. It's a great place for family too as all the bargains and events are to be held all year round.
If you are looking for a long term stay in Okinawa, "Toyosaki Lifestyle Centre TOMITON", which sells food and clothing, is one of the best shopping spots as well. It has one dollar shop and the bakery.
AEON Mall Okinawa Rycom
It has been a topic of the locals that the exterior of AEON Mall Okinawa Rycom looks just like a castle. It was opened in 2015 with more than 200 shops. When you go in, you will know this spacious and dynamic space.
Although this is obviously a shopping mall, there's a huge water tank like the one in the aquarium. A water tank has a capacity of 100 tons and many species of fish such as clown fish, napoleon fish, blue tang, and moray welcome you.
Mihama Town Resort American Village & Depot Island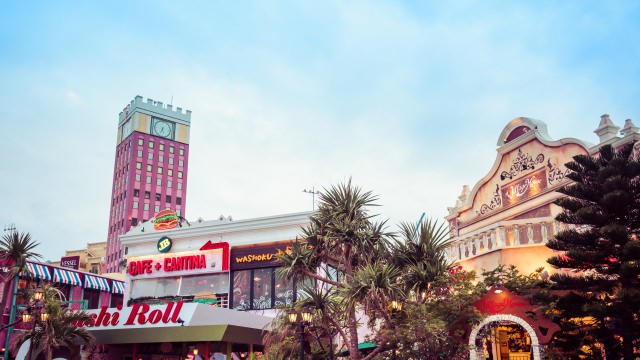 One of the most popular spots for sunset is "Sunset Beach". Not only going for swimming during the day, visiting here for sunset is also a great thing to do! And around the area, there are a number of facilities such as a huge supermarket and hotel that many visitors are recorded every day!
Surprisingly, there are about 100 shops and it's fun just to browse. More than 70 restaurants including sushi, Italian, steak, tacos, Ramen, and Izakaya are there to welcome you – and they are quite useful for lunch and dinner.
Senagajima Umikaji Terrace
This complex, opened in 2015, is located in Senagajima where you can observe the departure and the arrival of planes. The facility is built on a slope and its white exterior makes you think of the resort town in Europe. There are 33 shops at the moment. Although it has a number of restaurants or cafes with terrace, some of them don't have the roof outside – be careful with the ultraviolet rays!
Senagajima Hotel on a hill has the popular hot springs with an ocean view. You can overlook Kerama Islands and enjoy the hot water in an relaxing atmosphere. There's also a foot bath free of charge. Umikaji Terrace is a small island closed to the airport with the circumference of 1.8km, but no worries if you don't have a car! Public transport including Yui Rail and free shuttle are running. This is one of the must spots in Okinawa!
Tsuboya Yachimun Dori
One of the most popular sightseeing spot "Tsuboya Yachimun Dori" is located near Kokusai Dori. "Yachimun" means "earthenware". Tsuboya Yaki started in 1682 when Ryukyu Dynasty gathered all 3 kiln-equipped pottery workshops to Tsuboya.
Limestones are covered this short street for 400 metres, and there are about 50 shops and cafes along the street. With a nostalgic atmosphere, you can feel as if you are going through a time travel. You sure can find your favourite pottery!
T Galleria by DFS
DFS Galleria Okinawa was opened in 2004 as a duty-free shop that has more than 400 stores worldwide. In 2014, it changed to the name as "T Galleria by DFS". Some people might already know as this store is familiar overseas, but you actually don't need your passport to buy the brands without paying tax! Even when the goods you cannot purchase at the regular rate, you can get them here for 20-30 percent off.
Furthermore, you might find some goods that are not sold in Japan, or limited items – keep an eye on them! When you find it hard to go out because of the rain or even at night, this is the place you might want to visit. Omoromachi Station of Yui Rail directly links to the store. This is definitely the best shopping spot!
Onna no Eki "Nakayukui Market"
If you visit the northern part of the main island of Okinawa, this is a must! There are a lot of fresh vegetables and fruits centred on Onnna Village. Some fruits are quite unique to Okinawa that has a warm weather all year round and you don't get many chances to see them. You are allowed to taste them, so just give it a go! Other than that, the local products, the original goods of Onna no Eki, snacks and the seasoning are all there for you.
You can purchase a ticket for Churaumi Aquarium if you are planning to visit there afterwards. The gourmets are as popular as shopping. There are all amazing shops for food such as shaved ice called "Ice Mountain", Okinawa Zenzai, fried chicken, and the breads etc. When you want to take a rest, this is the best place!
Ryukyu Glass Museum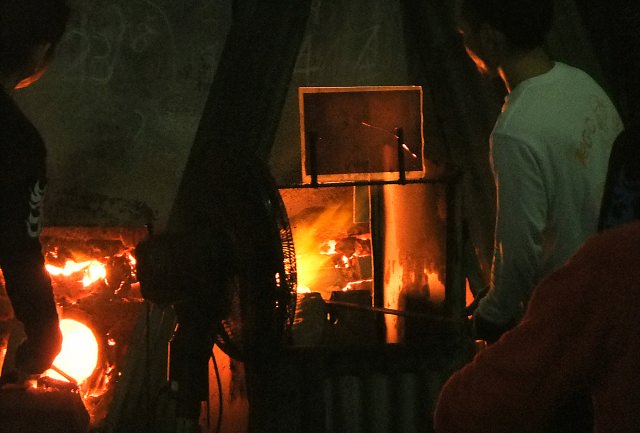 When visiting the restaurants in Okinawa, you realise how often you see those colorful plates there. If you are looking to buy some of them, "Ryukyu Glass Museum" is strongly recommended! This shop is one of the Ryukyu Glass Village group in the southern area of the main island and has more than 300 types of glass products.
In Okinawa, the glass manufacture had been popular since the mid Meiji era until the beginning of the Showa era, and after the war, colouring the Ryukyu glass was started with the empty bottles of cokes and beers. In this shop, there are a wide variety of products such as the plates, vases, wind bells, and accessories coloured red, blue, and green etc.
Naha Airport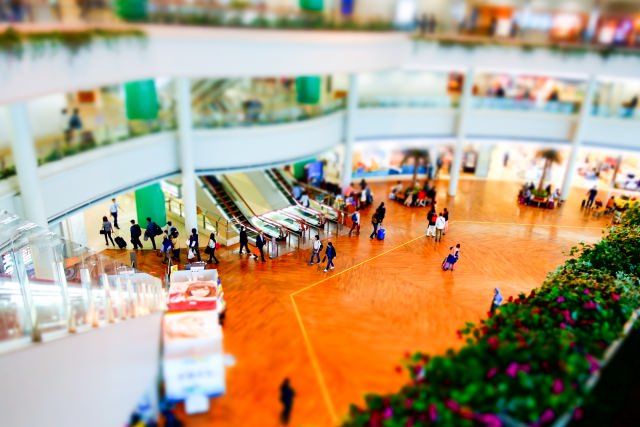 Enjoying your stay, being satisfied with food, buying some souvenirs, and the last thing is to go home – but wait, is there anything you forgot to get? If you think you bought too many stuff, just make them yours! If you are worried about the souvenir, the airport is the last stop. Sometimes, you can find an unique gift there. Don't be satisfied with your souvenirs already, just browse!
In the domestic terminal, there are some chain stores of the popular shops including "Fukugi Ya", "oHacorte", "Okashi Goden", and "Jimmy", or some general stores such as "ANA FESTA", "BLUESHY" and "BLUESHY". There, you can get anything from sake, glass products, seasonings to clothing. How about bringing your great memories back home?
Let's Enjoy Your Shopping In Okinawa!
It's so much fun to choose the souvenirs. Why? – It is probably because you think you want somebody to smile. To someone you love, and taking care of you. If you are looking to find the gifts, those places listed above are great. Enjoy your shopping in Okinawa, and don't forget to buy something for yourself too!
If you like this article,
Please push the
"Like"
!
Deiliver the SeeingJapan's news to you!
Popular Articles in Same Category
Author