Top 10 Tourist Attractions & Best Things to Do in Izu, Shizuoka, Japan
Izu is 2 hours by car from Tokyo. Here there is abundant greenery and the ocean is beautiful. Many people travel here from Tokyo and Osaka each year. You can make a day trip to Izu from Tokyo and this makes it an extra popular location to visit for enjoyment. Today we will share with you the best 10 sights you must visit in Izu!
1. Koibito Misaki

photo by masami_honeybee   /   embedded from Instagram
This is a place for lovers. You may travel here by bus, but we recommend car. What you are to do here is to ring the bell 3 times, then it is said that your love with be fruitful. Please be courageous and act.
In addition, you must enjoy the "For-you-only pudding". This pudding uses only the yoke of the egg. Women will love this!
At this office of the "Koibito Misaki" you can also make a "Declaration of Lovers". Enjoy a day here with your loved one for a sweet and memorable time!
■Information
Name: Koibito Misaki
Addres: 242-1 Koshimoda Izu City Shizuoka Prefecture
TEL: +81-558-99-0270
Hours: 9:00~17:00
Access: 70 minutes by car from Toumei Numazu Interchange
Map: Map to Koibito Misaki
2. Shuzenji Nijinokyo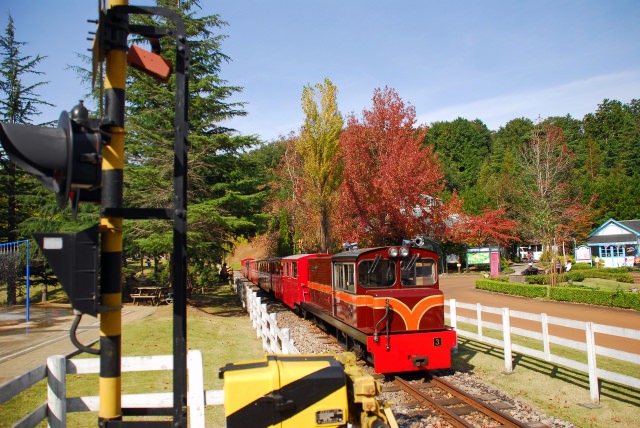 This is a place that both children and adults can enjoy. The object you must see is the Romney Railroad. Steam-trains that were made in England are running around the park. Take the time to ride them and enjoy the view from the train.
Also, visit the Kaleidoscope Museum while you are here. There are approximately 20 different Kaleidoscopes to enjoy. There is also an area where you can study how they are made. Looking into the Kaleidoscope will make you happy.
there museums include the manga museum and cultural tool museum to enjoy. Come and enjoy a day with your family.
3. Perry Road

photo by anna.0522   /   embedded from Instagram
If you were born in Japan you would have learned about when the "black boats" arrived in Japan. "Matthew Perry" was the captain of these ships. This is the street where it is said that Perry walked.
There are willow trees alongside the canal and you will feel that you are in a land of a different time.
There are also many eateries and retro shops that are found here. So come and spend a day relaxing in this environment.
4. Atagawa Banana Alligator Park

photo by bananawani_official   /   embedded from Instagram
This is the land of bananas and alligators. What do the two have in relations? They are only related by the fact that they are the main attractions of this park.
It is amazing to see these alligators move in front of you move. The best times to view the alligators is feeding time. There are many varieties available to view here as well. This is a close up as you can get to them as any.
There are also red pandas to enjoy and be relaxed by. So about the bananas…. Here you can enjoy banana soft cream and banana curry and other unique banana foods. Come and enjoy the alligators and bananas!
5. Akao Herb & Rose Garden

photo by ayakakucing   /   embedded from Instagram
The moment you step inside these gardens you will be reached by the most amazing of aromas. This is a location that women cannot help but enjoy. Being here will make you feel that you have left Japan and come abroad.
In the herb house you can also enjoy the pleasant aromas to be found there.
You may be concerned that with an outdoor sight such as this you will have trouble when the weather turns bad. However, there is also an indoor display here so there is no need to be concerned. Come enjoy the gardens!
■Information
Name: Akao Herb & Rose Garden
Address: 1027-8 Kamitaga Atami City Shizuoka Prefecture
TEL: +81-557-82-1221
Hours: 9:00~17:00
Closed Tuesdays in December and Tuesday
Access: 15 minutes in Ajiro direction from Atami Station
Website: http://www.garden-akao.com/
Map: Map to Akao Herb & Rose Garden
 
You May Also Like:

→Top 10 Tourist Attractions & Best Things to Do in Shizuoka, Japan
6. Izu Cactus Zoo and Park

photo by fullhappiness   /   embedded from Instagram
Here you can enjoy approximately 1500 different varieties of cactus. They come from many different places around the world such as Mexico and Africa but here you can enjoy them all in one location. Learn about cactuses you never dreamed of and make your own planter of cactuses to take home.
There is also an animal show to be enjoyed with capybaras in the hot springs, and other animals such as turtles, chimpanzees, monkeys, and meerkats. Enjoy watching and feeding the animals. Be refreshed by the animals here!
7. IZU・WORLD Minnano Hawaiians

photo by bigbanbuu0411   /   embedded from Instagram
This is an extremely popular location to visit but it allows us to introduce it to you anew. Be in this park and you will feel that you are on a Pacific Island.
Enjoy the shows that include Hula Dancing, the colorful gardens, and the souvenirs available here. There is so much going on here that one day is not enough! Enjoy the buffet restaurant and soft-serve to refresh you during your time here.
You can also enjoy learning Hula dancing and other things. The foot bath is also a recommended spot to relax from you exciting day. Come here and enjoy a full and fun yet refreshing and relaxing day!
8. Amagi Tunnel

photo by anna_tnk   /   embedded from Instagram
Amagi tunnel is one of the best known sights of Izu. This was the location in which the novel "Dancer of Izu" was based. When you look down the dark tunnel you will see a small light at the other end. It is just too tempting to stay out off.
Enjoy this cool walk through the tunnel that will make you feel that you are the actor in a move. The older tunnel covered with moss is a beautiful yet mysterious sights that you will not want to miss!
Why not come as a family or couple? Whichever the case this closed environment is sure to
9. Izu Teddy Bear Museum

photo by saeko4198   /   embedded from Instagram
Here there are teddy bear whichever way you look. This will allow you to relax looking at these cute creatures. There is also a café here where you can enjoy tea time.
The scones and black tea aromas will surround you. Enjoy something a little different that your daily experiences here.
In the shop, there are original teddy bears perfect for souvenirs. Come and enjoy a day with the teddy bears!
10. Dougashima Marine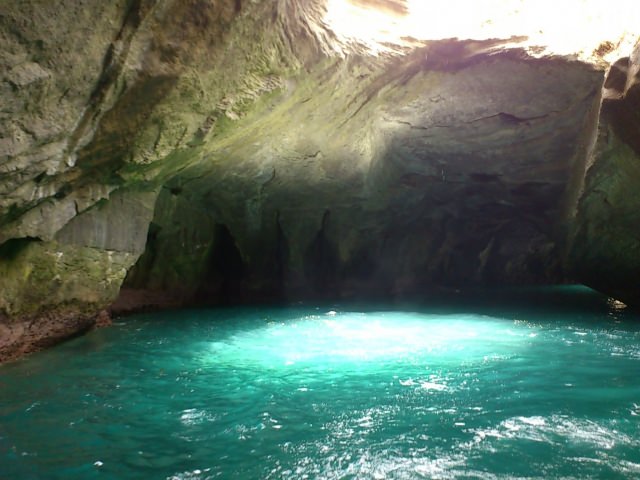 There are several different cruising plans offered by the Dougashima Marine. However, the plan we would like to recommend is the cave exploration.
You will enter by boat into a beautiful cavern with blue water and the sun pouring through the crack at the top of the cave. This is a sight that will make you feel you are in an adventure movie. You will giggle like a child!
The deep blue color of the water contrasted with the surrounding rocks found here is absolutely beautiful. Enjoy an adventure into the great outdoors!
Enjoy the sights of Izu!
What did you think of the sights of Izu? There are certainly too many to choose which to enjoy! When you come to Tokyo it is certainly worth making at least a day trip to this area. Do so and visit the location that interests you the most.
If you like this article,
Please push the
"Like"
!
Deiliver the SeeingJapan's news to you!
Popular Articles in Same Category
Author