The Specialty of Hokkaido in Summer! The 10 Must-have Local Gourmet!
Hokkaido is the best destination for the trip in the early summer. It is perfect to travel around in the cool summer unlike other places in Japan. That is why many of the Hokkaido tour in the early summer tend to get fully booked quickly. Above all, Hokkaido in summer is full of great gourmet in its season. Let's walk through the 10 must have seasonal foods in summer.
Summer Gourmet in Hokkaido starts with this! "Sea Urchin"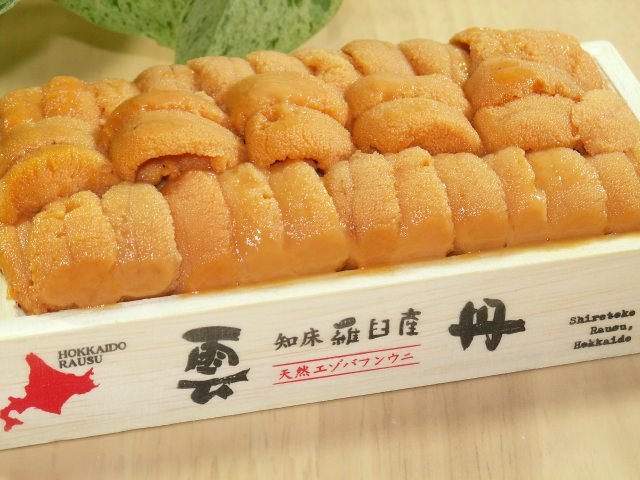 Summer gourmet in Hokkaido cannot be described without sea urchin. There are different types of sea urchin in Hokkaido, and each has a different season. From the mid May to August, sea urchin caught in "Shakotan-hanto", "Rishiri cho" and "Rebun cho" is in its high season.
For those who is planning to go to Hokkaido in the mid July, you must visit "Ume-beya Festival", which is held in Rebun cho in the mid July every year. The festival offers not only seasonal sea urchin, but octopus and flatfish catching and more. You can fully enjoy the seafood of Hokkaido at this festival! Worth visiting.
King of Summer Gourmet! Enjoy Many Varieties in Hokkaido! "Melon"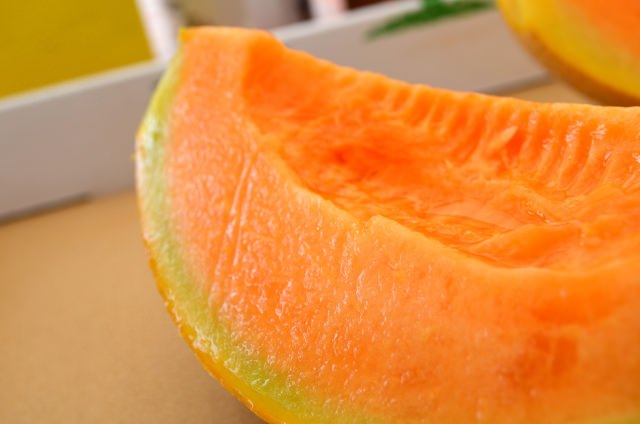 Melon goes into season in the early summer. Hokkaido has a wide varieties of melons. The most famous "Yubari melon"'s season is normally in June – July. Especially Yubari melon in June is extraordinary! You cannot miss this popular local gourmet of Hokkaido.
"Abira Summer! Umaka Festival" held in Abira cho in the early July is the must-visit event. It has amazing projects presenting superb summer gourmet in Hokkaido. You can buy various local specialties like Asahi Melon for cheap prices, and also you can have the BBQ of "Hayakita Wagyu Beef" and "Naito Angasu Beef"!
Squid in summer is Outstanding! Taste the best in Hokkaido! "Surumeika Squid"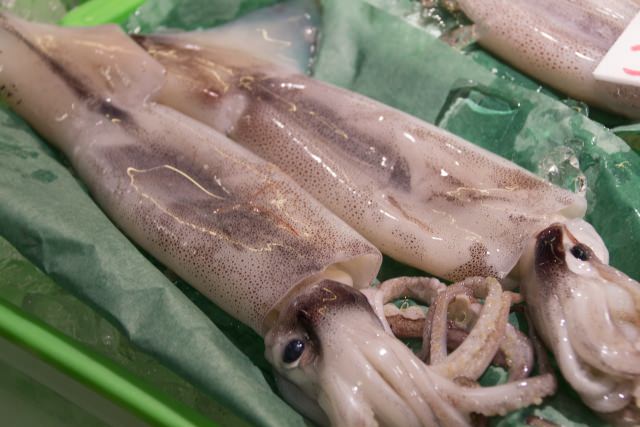 "Surume Ika (Maika) Squid" is one of specialties in Hokkaido with relatively long season from June to December. Fresh Surume Ika squid has so a clear body that you can see its organs through. The best season of Surume Ika squid can be tasted in July – August. Ika Sashi (squid sashimi) is a must-have dish in Hokkaido in summer!
In Hakodate, Hokkaido, "Ika Somen", noodle-like thinly cut fresh squid caught on the day, is a famous specialty, which is served in morning markets. You can have this local dish "Ika Somen" in the popular morning market "Hakodate Asaichi". Full of beautiful gourmet in Hokkaido welcome you there!
■Information
Name: Hakodate Asaichi
Address: 9-19 Wakamatsu cho, Hakodate city, Hokkaido (Hakodate Asaichi Association Office)
Phone: +81-138-22-7981 (Hakodate Asaichi Association Office)
Time: 5:00~14:00 (differs from shops)※ (January – April) open at 6:00
Close: None (differs from shops)
Access: 1 minute walk from Hakodate station
Website: http://www.hakodate-asaichi.com/
Map: map to Hakodate Asaichi
Taste it in Various Gourmet! The Representative of Hokkaido Specialties! "Potato"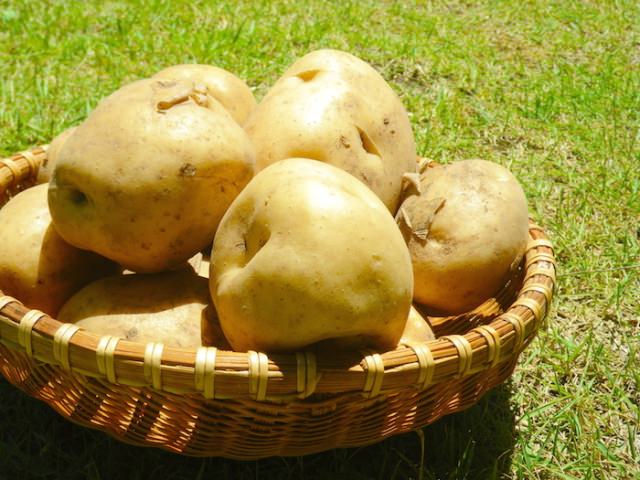 Potatoes have its season in July and August. The period of cultivation is short, which suits to the climate of Hokkaido. You can have various kinds of potatoes in Hokkaido such as "Danshaku Imo (Irish Cobbler potato)", "May Queen", "Kita Akari". New potatoes come out to market in the early July.
In one of the famous producing area of potatoes, "Kutchan", "Kutchan Potato Festival" takes place in the early August every year. You can enjoy various potato dishes at this festival! Highly recommended for your summer tour in Hokkaido.
The Best "Pumpkin" in Hokkaido in Summer. Enjoy various Pumpkin Gourmet!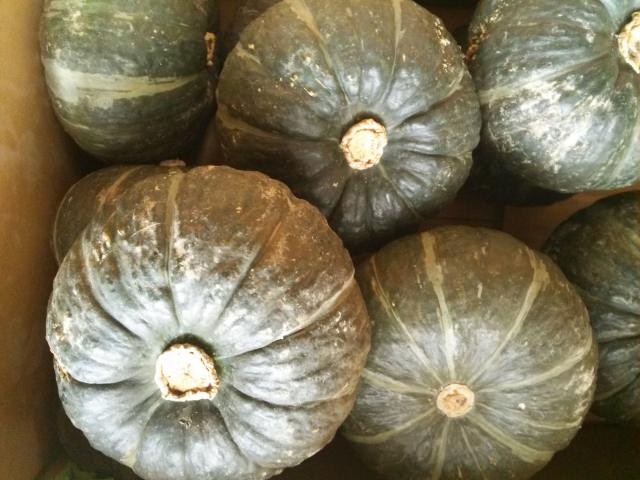 Many of you think pumpkin's season is in winter in Japan. In Hokkaido, it is famous that many buttercup pumpkins which have season in summer, are cultivated. The season is from July to the mid August. Pumpkins have better tastes by growing in an environment with a big gap between day and night.
Wassamu cho in Hokkaido is Japan's top producer of pumpkin. "Pumpkin Festival" is held in Wassamu in October, the Halloween season, which is the great event to pumpkin gourmet. Pumpkin with rich nutritions will save you from the heat of summer. Must-have Hokkaido specialty in summer!
Enjoy Various Cooking of the Specialty of Hokkaido! Must-have Seafood "Surf Clam"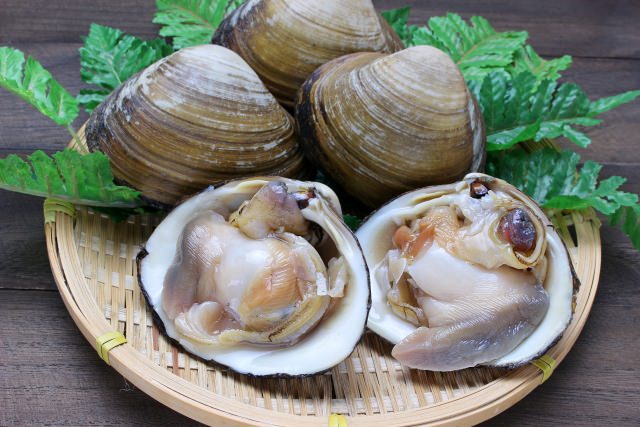 "Surf clam" also called "Uba-gai" in Japanese is familiar with the local people in Hokkaido, which is caught in everywhere in Hokkaido except the part of southern area. Surf clam is the best in sashimi or sushi, but its tastes of umami and sweetness can go perfectly with curry or buttered grill.
The season of surf clam comes from July to November. To enjoy its great taste, go visit "Marutoma Shokudo"! The signature dish is "Hokki (surf clam) Curry". This unique curry with surf clam in season cannot be missed in Tomakomai. Worth visiting this locally loved spot on your trip to Tomakomai.
■Information
Name: Marutoma Shokudo
Address: 1-1-13 Shiomi cho, Tomakomai city, Hokkaido
Phone: +81-144-36-2023
Time: 5:00~14:00
Close: Sundays and Holidays
Access: about 30 minutes walk from Tomakomai station
Website: http://marutoma-shokudo.com/
Map: map to Marutoma Shokudo
Locally Popular Summer food in Hokkaido! Cannot to be missed! "Hanasaki Crab"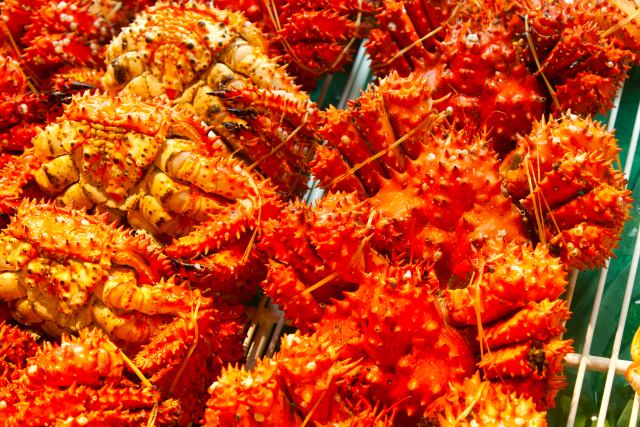 Hokkaido is the famous producing area of crabs such as "Hairy crab" and "Red King crab". You cannot forget about the very popular crab in Hokkaido "Hanasaki crab". The size is a bit small but its deep taste is extraordinary. Some people pick Hanasaki crab as their favourite among various types of crabs.
Currently, the number of crabs is decreasing and its catching season is limited in a year. In July, it starts catching and the best season of Hanasaki crab is from August to October. Around Nemuro city, you can have freshly boiled Hanasaki crab. "Nemuro Crab Festival" held in the early September cannot be missed! On your trip to Nemuro, enjoy crab gourmet!
Popular Summer food in Hokkaido with Rich Nutrition! "Asparagus"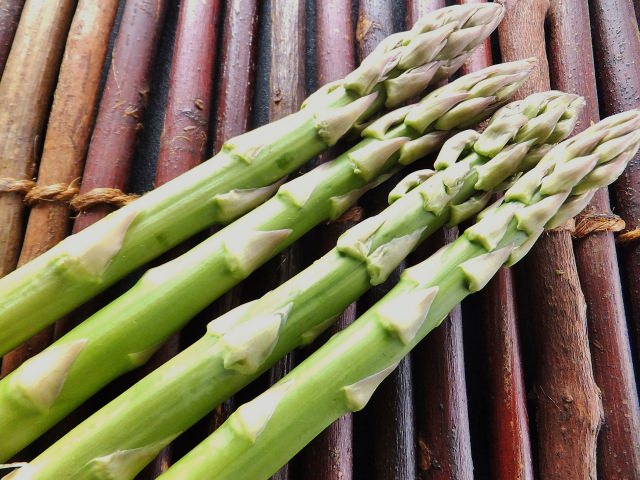 A wide variety of vegetables grow in Hokkaido, but you cannot miss "asparagus" especially in summer. Asparagus gains more sweetness by having the temperature difference between the morning and the night big. Among the producing areas in Hokkaido, the foot area of Mt. Yotei seems to be the best for asparagus production. The most famous asparagus is green asparagus, but there are some others like white asparagus and purple asparagus produced in Rankoshi cho, on market.
For those who would like to fresh asparagus to cook summer dishes, "Tomita Melon House" is the place to visit. It is the popular sightseeing spot for melon sweets limited in summer, where you can buy asparagus.
■Information
Name: Tomita Melon House
Address: 3-32 Nakafurano cho, Sorachi district, Hokkaido
Phone: +81-167-39-3333
Time: 9:00~17:00
Close: October – May
Access: about 10 minutes walk from Lavender Farm station
Website: http://www.tomita-m.co.jp/
Map: map to Tomita Melon House
Enjoy Different Varieties in Hokkaido! Find your Favorite! "Kombu (kelp)"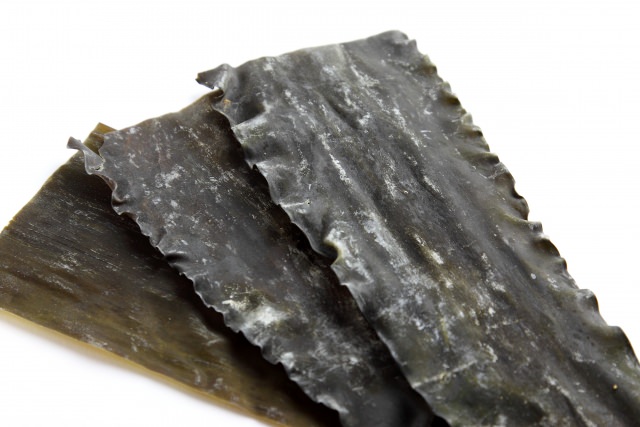 "Kombu (kelp)" is landing in the whole area of Hokkaido. Its season is in summer. Hokkaido has a number of varieties of Kombu and each brings its own flavor and scent on cooking. There are 4 major Kombu; "Makombu", "Rishiri Kombu", "Hidaka Kombu", "Rausu Kombu". Among them, Rausu Kombu has deep flavor and soft texture. You can eat it raw.
"Hokkaido kelp Museum" is the best place to taste various Kombu. You can have amazing Kombu dishes and buy Kombu products here. It sometimes holds seasonal events. Highly recommended!
■Information
Name: Hokkaido kelp Museum
Address: 32-1 Togame, Naname, Kameda district Hokkaido
Phone: +81-138-66-2000
Time: 9:00~17:00
Close: Year-end and Beginning of Year
Access: about 15 minutes from Niyama station
Website: http://www.konbukan.co.jp/
Map: map to Hokkaido kelp Museum
The World's most famous Japanese food in Summer in Hokkaido! "Soba"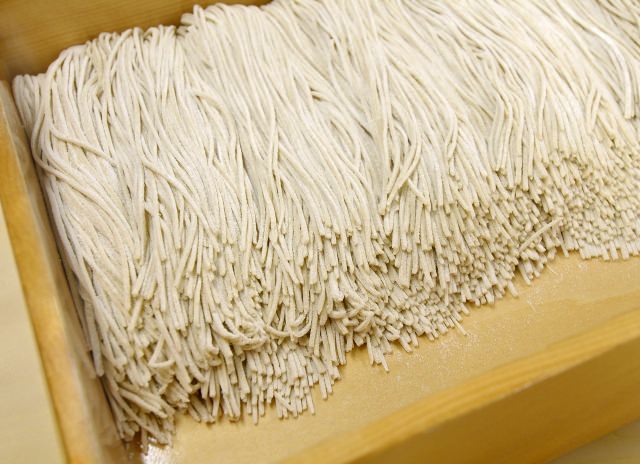 "Soba noodles" has gained worldwide popularity nowadays. Its raw material "Soba (buckwheat)" has its season from August to September. In Hokkaido, The towns such Horokanai, Shintoku, Shikaoi are famous producing areas of Soba.
About 90% of Soba producing in Hokkaido is of the variety called "Kitawase Soba". It has good flavor, which attracts Soba-lovers. If you would like to taste up beautiful Soba gourmet, "Horokanai Shin Soba Festival" in the early September is the one to visit!
Enjoy Summer food in Hokkaido!
The summer of Hokkaido offers various activities. Sightseeing in Sapporo, Otaru is classic. Now it is the time to explore the local foods and gourmet in Hokkaido. Full of gorgeous foods in season in summer! Find your favourite summer food in Hokkaido among the 10 best introduced above.
If you like this article,
Please push the
"Like"
!
Deiliver the SeeingJapan's news to you!
Popular Articles in Same Category
Author