Impressed with the beauty! The 10 Best Must-go Sightseeing spots in Okayama!
Okayama prefecture is an area where the ratio of fine weather is high and one of the rain is low, which is why it is promoted as "Hare no Kuni (meaning the county of fine weather)". It is convenient for tourists to have fine weather. It used to flourish as a castle town. Okayama prefecture with mountains and calm Seto Inland Sea has a variety of hidden sightseeing spots. Let's walk through the 10 must-go sightseeings spots in Okayama prefecture.
Must-visit especially for History-lovers, the regular sightseeing spot in Okayama! [Okayama Castle]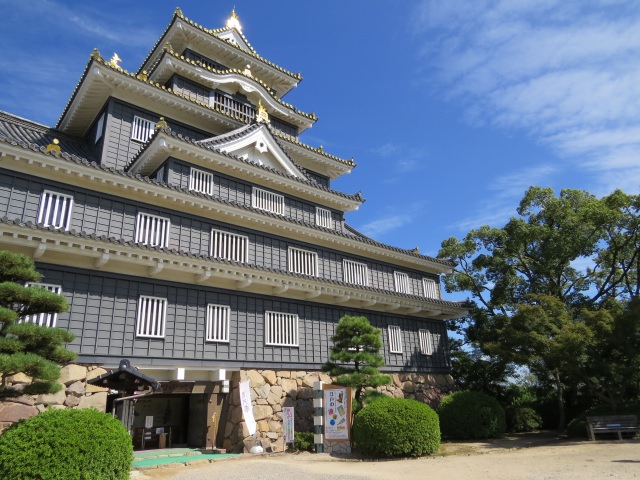 Okayama Castle is also called as "Ujo" from its unique jet-black color. It is said that it took 8 years to build it in 1597. The current castle was reconstructed in 1966 after it burnt down at war. The 6 stories castle has displays about valuable documents related to the castle inside to learn about its history.
An elevator is equipped now, which makes it much easier and safer for kids and the elder to climb up. You can enjoy the whole view of townscape of Okayama and Koraku-en from the top floor. Why don't you experience the feelings of the former castle owner?
■Information
Name: Okayama Castle
Address: 2-3 Marunouchi, Kita ward, Okayama city, Okayama
Phone: +81-86-225-2096
Time: 9:00~17:30
Close: December 29,30 and 31
Access: 10 minutes walk from Tramway station "Shiroshita"
Website: http://www.okayama-kanko.net/
Map: map to Okayama Castle
Fantastic Castle in the Sky. Popular sightseeing spot in Okayama, [Bichu Matsuyama Castle]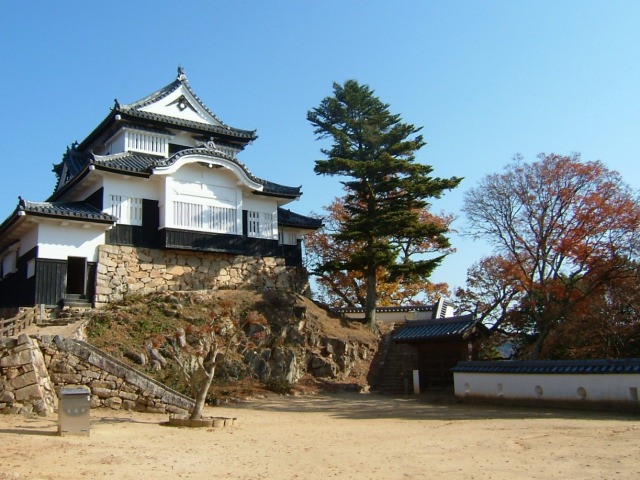 The notable highlight of this castle is Tenshu (the main building of a castle, keep). There are 12 castles in Japan where Tenshu has been preserved as it was, and one of them is this Bichu Matsuyama Castle. You need to go through a pretty rough mountain path, so do not forget to wearing walking shoes.
You may feel rather exhausted on the long stairs to the castle, but it is absolutely worth seeing its appearance with historical atmosphere, which is like Machu Picchu. You can also take a taxi from the nearest station to half the way. Especially in the time from autumn to winter, the view of the castle with the sea of clouds does represents "a castle in the sky", which is definitely worth visiting.
■Information
Name: Bichu Matsuyama Castle
Address: 1 Uchisange, Takahashi city, Okayama
Phone: +81-866-22-1487
Time: (April – September) 9:00~17:30(October – March) 9:00~16:30
Close: December 29 – January 3
Access: 10 minutes drive from Bichu-takahashi station
Website: http://www.city.takahashi.okayama.jp/
Map: map to Bichu Matsuyama Castle
Appreciate the Art in Kurashiki, Okayama, at [Ohara Museum of Art]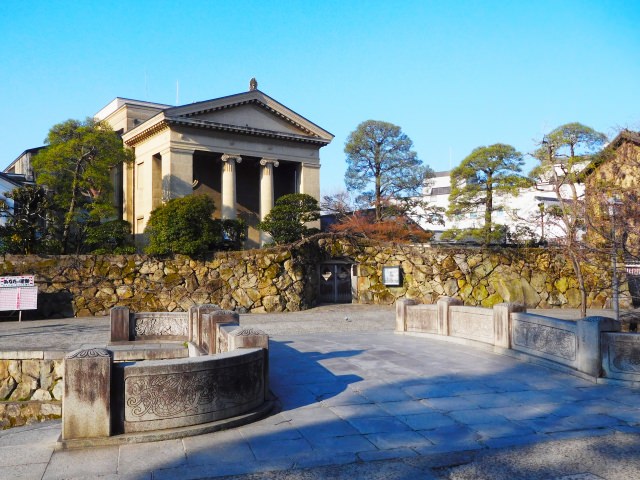 Historic sites and theme parks are obviously great as attractions of tourism, but artworks also amuse you. Ohara Museum of Art is one of representative museums in Japan, with art collections by famous artists inside and outside Japan. You can view notable artworks which you may have seen in textbooks of art and history such as "Waterlilies" by Monet, "Annunciation" by El Greco.
The museum is divided into 4 galleries; Main Gallery, Annex, Craft Art Gallery and Asian Art Gallery, and Kojima Torajiro Memorial Hall. Main Gallery only holds about 140 artworks including Western modern art and sculptures on display, which must impress you. The Western building constructed in 1930 creates special atmosphere in the cityscape of Kurashiki. This is the must-visit sightseeing spot for art-lovers.
■Information
Name: Ohara Museum of Art
Address: 1-1-15 Chuo, Kurashiki city, Okayama
Time: 9:00~17:00
Close: Mondays (Open if it is on national holidays)No holidays in summer and October
Access: 15 minutes walk from Kurashiki station
Website: http://www.ohara.or.jp/
Map: map to Ohara Museum of Art
Relax yourself in a rich natural environment at "Hiruzen Highlands" in Okayama.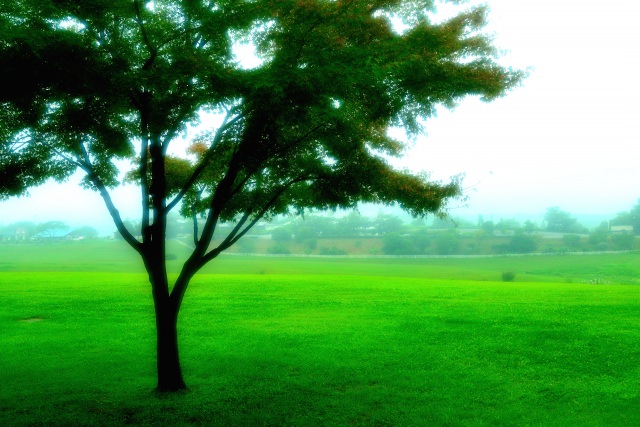 Fancy spending a relaxing time in a rich natural environment? "Hiruzen Highlands" is a plateau area at 600 meter height. It is a popular resort site called as "Karuizawa in the Kansai region". In its wide farm, Jersey cows are bred. You can experience milking, which is a perfect activity for kids.
Popular gourmet here is a variety of Jersey milk-made food such as yogurt, ice cream, cheese fondue. In addition, you can rent a bicycle to travel around the farm, which is refreshing especially on a fine day. There are some hot springs nearby, which broaden your activities plan in this area. Must-visit area to refresh yourself in great nature.
Japanese Fairy tale [Momotaro] set in Okayama! The Birthplace of the legend, [Kibitsu Shrine].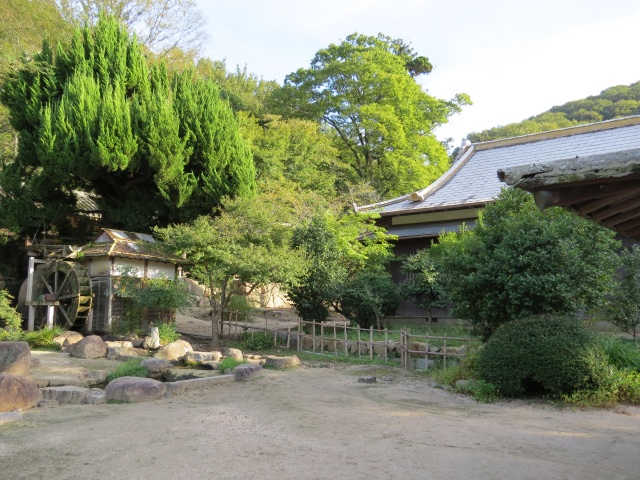 The model of the legend that Momotaro went to exterminate Oni lied in the shrine in Okayama, "Kibitsu Shrine". This shrine has been designated as the national treasure for its unique structure of the wooden main hall which is said to be reconstructed in the 15th century. The beautiful and valuable building is an absolutely must-visit spot.
The total length of the straight corridor rebuilt in 1579, is about 360 meter. You must feel fascinated with the view of pillars stood on both sides of the corridor. A Shinto ritual called Narukama, which is divination by sounds from a kama (iron pot), is well-known. Enjoy its mysterious atmosphere thinking about the legend of Momotaro.
One of the 3 Great Gardens of Japan. Refresh yourself with walking around [Korakuen]!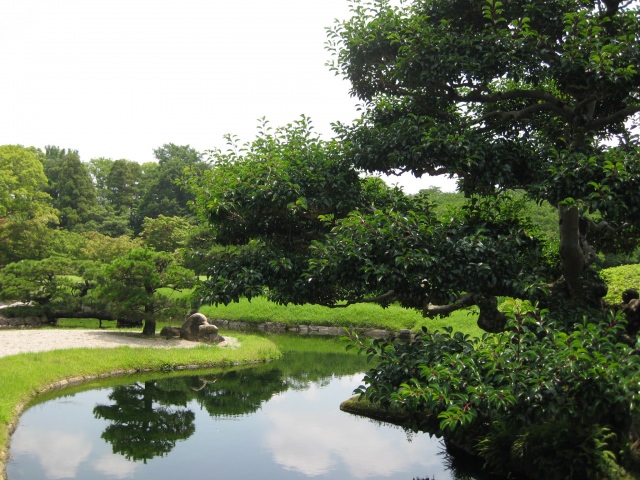 Japan has famous gardens called as "the Three Great Gardens". Okayama Korakuen is regarded as one of them. Korakuen is located by Okayama Castle and holds a number of ponds with seasonal flowers such as lilies, sweet flags. You can enjoy viewing historical buildings around the ponds, the scenery of bridges, Okayama Castle over the wide garden. Full of photogenic spots must attract you.
In summer, it is open for special viewing at night, where you can view fantastic scenery lit up. A discount ticket is available for the set visit to Okayama Castle, which is highly recommended. The seasons of cherry blossoms and colored leaves are the best timing to visit.
■Information
Name: Okayama Korakuen
Address: 1-5 Korakuen, Kita ward, Okayama city, Okayama
Phone: +81-86-272-1148
Time: (March 20 – September 30) 7:30~18:00(October 1 – March 19) 8:00~17:00
Close: None
Access: 25 minutes walk from Okayama station
Website: http://www.okayama-korakuen.jp/
Map: map to Okayama Korakuen
The Oldest Public School in Japan, "Shizutani School"!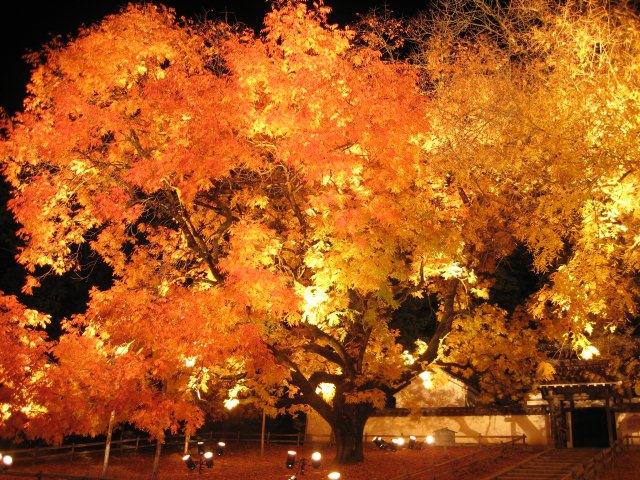 Did you know that the oldest public school in Japan for children of ordinary people was build in Okayama?Shizutani School was established in 1670 by the lord of Okayama Domain at that time. Solid roofing tiles on the lecture hall was made with Bizen ware. It has been designated to the national treasures.
On the site, there are a number of interesting buildings mostly designated as the Important Cultural Properties, such as a communion, a shrine, camelia trees, remains of school buildings and dormitories, stone walls, the remained house of Tsuda Nagatada. With an advance booking, voluntary guide will be available. Surrounded by nature, Shizutani School is one of the must-visit sightseeing spots in Okayama, where you can experience the educational philosophy of the lord of the Domain in the past with splendid view of colored leaves in autumn.
■Information
Name: Shizutani School
Address: 784 Shizutani, Bizen city, Okayama
Phone: +81-869-67-1436
Time: 9:00~17:00
Access: 10 minutes drive from Yoshinaga station
Website: http://shizutani.jp/
Map: map to Shizutani School
Exciting Amusement Park both children and adults can have Fun! [Omocha Oukoku (Toy Kingdom)]
"Omocha Oukoku" is a perfect spot for small kids who get bored with historic sites and viewing superb sceneries. The concept of the toy-themed park is "Look, Touch, and Experience". There are a variety of attractions for people of any ages from a baby to an adult, such as wooden toys, pavillions for playing house, fun rides.
You may go back to your childhood by finding toys you used to play with. Regardless of your age, anyone can have fun here at the popular amusement park in Okayama.
Enjoy the whole view of the Seto-ohashi Bridge at [Washuzan Observation Deck]!
Viewing an outstanding scenery is one of the best part of sightseeing. For those who would like to enjoy the panorama view of the great Seto Inland Sea from the high location, this "Washuzan Observation Deck" will meet your demand perfectly. The name of "Washuzan" came from its land features sticking out to the sea like an eagle spreading its wings (in its Japanese writing it includes the letters meaning "an eagle" and "a wing"). From the observation deck, you can fully enjoy the fascinating view of the Seto-ohashi Bridge, the Seto Inland Sea, and the islands there.
Its scenery of sunset is notably beautiful. Strawberry-red colored sea and the Seto-ohashi Bridge create romantic atmosphere. It will give you a special moment on your trip, for families, couples, and friends. This is the must-visit amazing view spot in Okayama.
Time-travel to the old days! Historical townscape in [Kurashiki Bikan Historical Quarter].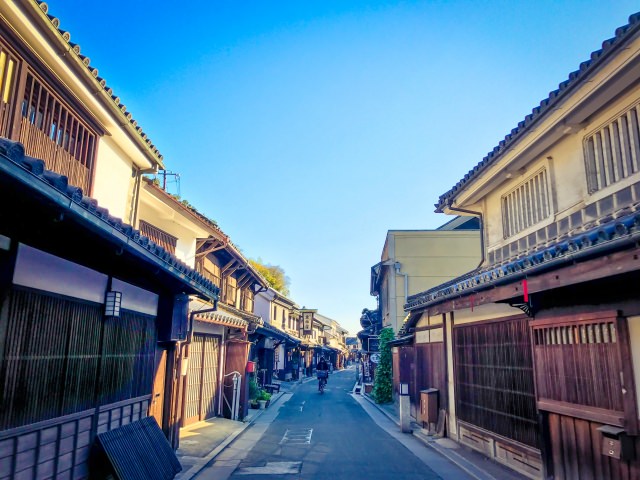 Have you ever heard of the word "Bikan Historical Quarter"? It is the area where alignments and structures of buildings are restricted to preserve the beauty of a townscape. It is a well-known fact that, in Kyoto, which has "Bikan Historical Quarter", the colors of signboards for McDonald's and franchised convenience stores are regulated. There are 6 cities with this "Bikan Historical Quarter", and one of them is in Kurashiki city, Okayama.
You can enjoy walking around the area with cafes, shops, museums, hotels run in the old buildings. Ferryboat service is popular for viewing the townscape from the river. On your trip to Okayama, spend enough time to explore the Bikan Historical Quarter.
Enjoy the must-go sightseeing sites fully in Okayama!
Here is the 10 sightseeing spots not to miss in Okayama. It used to flourish as a castle town and be developed as a collection center of commercial goods in the Edo period. Along with it, a unique local culture has been grown by its environment and functions. Visiting various sightseeing spots will bring you unknown charms of Okayama. Visit and experience it on site!
If you like this article,
Please push the
"Like"
!
Deiliver the SeeingJapan's news to you!
Popular Articles in Same Category
Author