Top 10 Tourist Attractions & Best Things to Do in Toyama, Japan
Some of you might think Toyama prefecture doesn't have many sightseeing spots, but it's not true. The ocean is clean and beautiful even though many people are not aware of this fact, and because of that, there're a lot of places that serve fresh food. Not only that, you will find many places that lets you play in rich nature! In this article, Top 10 recommended spots in Toyama will be mentioned. Now, why not visit Toyama?
Kurobe Valley Trolley Train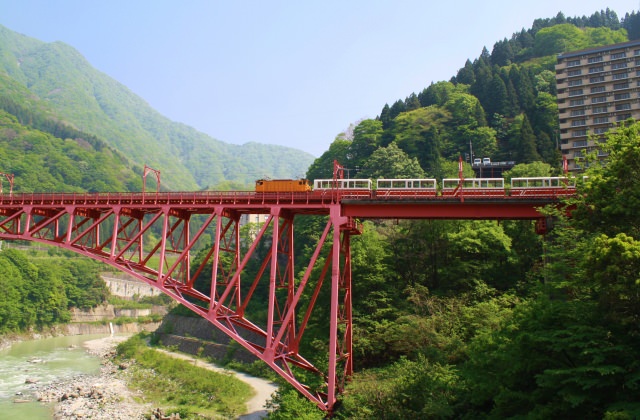 The first spot you must visit is "Kurobe Valley Trolley Train"! Running from Unazuki to Keyaki Daira, you will experience rich nature in Japan. It's a 20.1km long ride with a refreshing air!
Even though there'are many sightseeing places in Japan, you won't get many chances to ride on a little adorable trolley train. This is a unique experience in Toyama. Do you want to feel excited and happy while enjoying a train journey? Then this is what you are seeking! But just one thing, you might need to check if the tickets are available for the ride prior to your planned trip to Toyama!
Kurobe Dam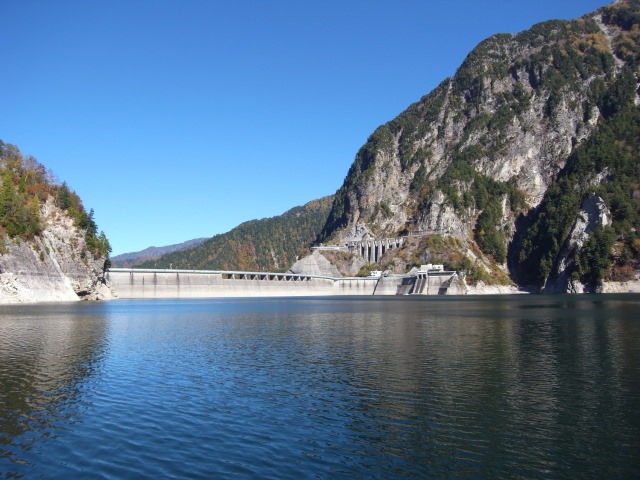 Kurobe Dam is a must visit place you can enjoy having a walk between spring and autumn. A moment of drainage is definitely a high light here and as this is one of the hugest dam with a height of 186m, drainage looks so dynamic! Lots of visitors visit here every year.
You won't be bored even if you stay here all day long since there're a lot of fun places including photo spots. Also inside the facility, displays teach you the history of Kurobe Dam when it was under the construction. Then no worries, when you are getting hungry, there's a nice restraunt too!
Toyama Castle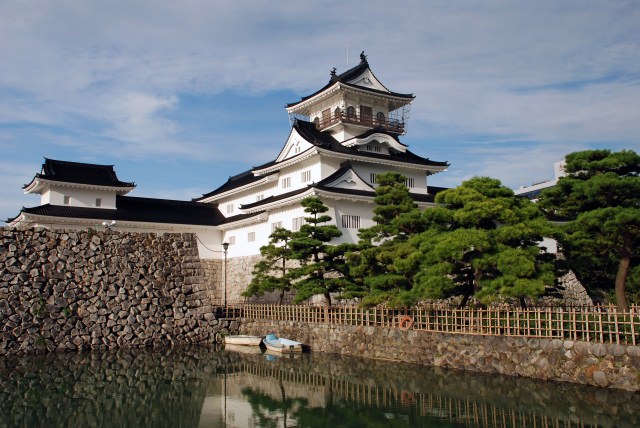 Among all those castles in Japan, Toyama castle is one of the best sightseeing places to visit if you love them! Before Maeda Family owned this castle in Edo era, a samurai lord in Sengoku era Narimasa Sasa lived here. This is not a big castle, but it has a long history of over 400 years!
So, if you are interested in learning the history of Toyama castle, just visit. A quiet and relaxing atmosphere will welcome you. Also, there's a museum just next to the castle which might interest you even more.
Toyama City Glass Museum
Toyama City Glass Museum is one of the sightseeing places which has been getting more popular recently. Surrounded by a mysterious world of glass art, you will find it quite unique since there're not many museums specialised in glass art.
Inside the museum looks cool and stylish with a spacious cafe and shop to chill out. The building itself has 6 stories, so just be careful not to forget time as it has a lot of fun! If you want to travel in a mysterious atmosphere of glass art, this is the place!
Kaiwomaru Park
Located just 10 minutes away from Kaiwomaru Station, there's this popular sightseeing spot called Kaiwomaru Park. This is a famous theme park in which you can experience so many things. One of the highlights is a sailing ship Kaiwomaru. A dynamic Kaiwomaru is displayed and everyone loves it! Taking a photo here is strongly recommended.
Not only Kaiwomaru itself, but also there're fun events going on everyday and you can even enjoy having a picnic or BBQ so that it's quite fun to be here no matter how old you are! If you are looking to excercise a little bit, this is the best spot.
Firely Squid Museum
Toyama Bay is famous for firely squid – Hotaru Ika in Japanese. In such a place, there's also a unique museum. A bit far from Fukuno Station which takes about 15 minutes by car, there's a museum called Firely Squid Museum. This facility might seem a bit strange, but is the best place if you are interested in learning about firely squid or looking at a show.
When you feel tired to walk around, there's a restaurant to get relaxed too. If you want to visit a unique place, just keep in mind there's this Firely Squid Museum in Toyama!
■Information
Name: Firely Squid Museum
Address: 410, Naka Kawahara, Namekawa City, Toyama
Phone: +81-76-476-9300
Time: 9:00am-17:00pm
Close: Tue(Exception applies)/During New Year's holiday
Access: 15 mins drive from Fukuno Station
Website: http://www.hotaruikamuseum.com/
Map: map to Firely Squid Museum
Zuisen Temple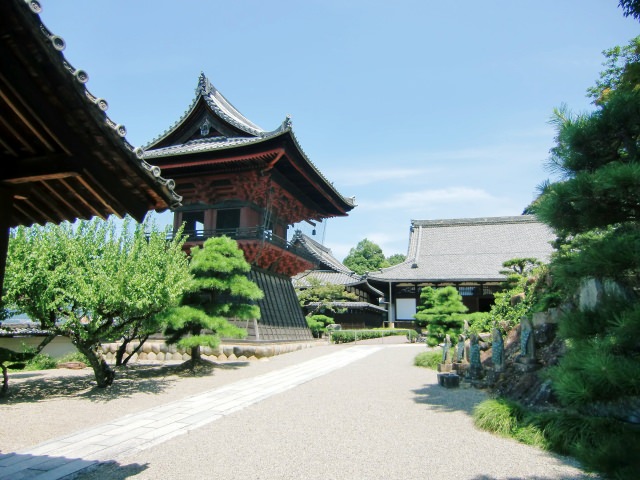 Since a lot of people are interested in visiting temples in Japan, Zuisen temple is one of the popular spots in Toyama.
Surrounded by rich nature in a spacious space, you will feel a relaxing atmosphere. This is not a flashy and gorgeous temple some of you might like, but its traditional style building with sculptures will make you touch the long history of the temple. If you want to experience an extraordinary feeling, you can't miss this Zuisen Temple!
Takaoka Otogi no Mori Park
There's a famous sightseeing spot referring to a popular anime character Doraemon too! The place is called Takaoka Otogi no Mori Park just 15 minutes drive from Shin Takaoka Station. Rich nature and an adventure playground will entertain you and your kids.
Also there's an open space with the earthen pipes and the statue of the character as if you are in a world of Doraemon! Why not try this place once you are in Toyama?
■Information
Name: Takaoka Otogi no Mori Park
Address: 1342, Sano, Takaoka City, Toyama
Phone: +81-76-628-6500
Time: 9:00-17:00pm(Mori no Fureai Kan opens until 22:00pm)
Close: Tue
Access: 15 mins walk from Shin Takaoka Station
Website: http://terfel.net/
Map: map to Takaoka Otogi no Mori Park
Shomyo Falls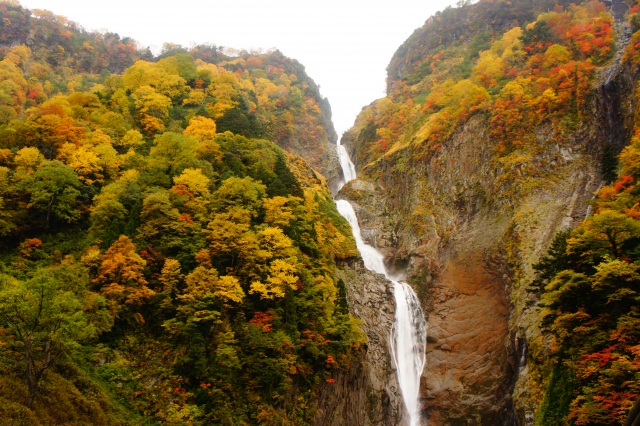 If you are looking to experience the dynamic view of falls in Japan, Shomyo Falls is one of the opetions! Its height is 350m, and this is one of the highest falls in Japan. TV or the phots can't even tell you enough how dynamic it is.
You can enjoy the seasonal views as it is surrounded by rich nature. The best season people would want to visit the most is definitely autumn. The best spot will await you to enjoy the view, and it's great that you can chill out in a refreshing air while having an ice cream. Let's enjoy!
World Heritage Site – Ai no Kura Gasshoutsukuri Shuraku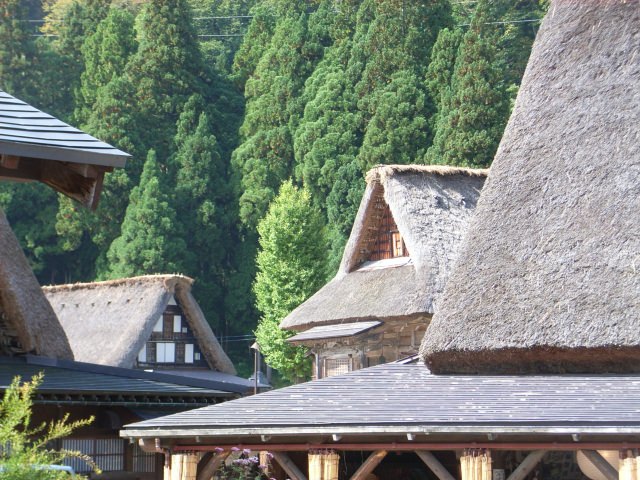 Travelling in Toyama definitely starts from this place – a world heritage site, Ai no Kura Gasshoutsukuri Shuraku. As its name, this is a village with houses of Gasshoutsukuri. You will forget all the troubles you are having in the daily life while enjoying your time here as if you are experiencing a time travel.
All seasons are suitable to visit here – you can enjoy rich nature in some season, and can find a beautiful view of snow in another season. At night, a village is even illuminated! I would say this is one of the best places to visit in Toyama!
Let's get to the popular sightseeing spots in Toyama!
As can be seen from this article, there're so many popular sightseeing spots in Toyama. From the ones that you can enjoy rich nature to the ones of an amusement park or the ones give you the lessons of the history, it surely won't make you bored! These were just some of them of course, and you will find an amazing place to eat fresh seafood as well as the sightseeing spots. This is the time for you to visit Toyama!
If you like this article,
Please push the
"Like"
!
Deiliver the SeeingJapan's news to you!
Popular Articles in Same Category
Author