Top 10 Tourist Attractions & Best Things to Do in Fukushima, Japan
Fukushima is in Tohoku area. It is easy access from Tokyo, so it is easy to go there for a trip. In Fukushima, there are lots of beautiful sightseeing spots that people don't know. Today, we would like to introduce sightseeing spots in Fukushima, top 10. Please enjoy Fukushima!
1. Goshikinuma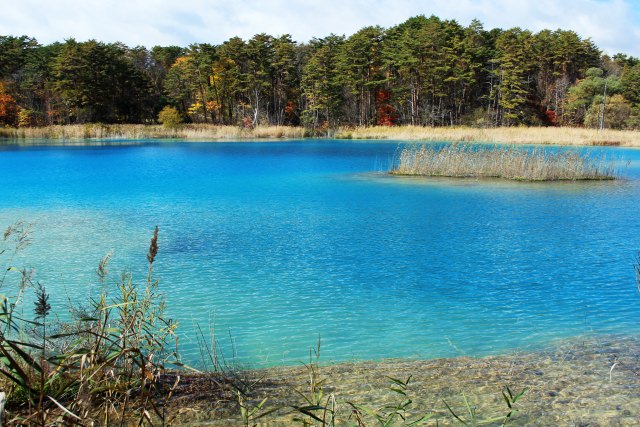 "Goshikinuma" is a name where some ponds got together and real name is "Goshikinuma konumagun". If you come here, you can see beautiful color lake and ponds. "Bishamonnuma" is the biggest lake in Goshikinuma konumagun.
"Bentennuma" is a lake that is located where is open, so you will feel free. "Aonuma" is where you can enjoy the spiritual view. You can see more original ponds at this place. Please visit!
2. Aqua marine Fukushima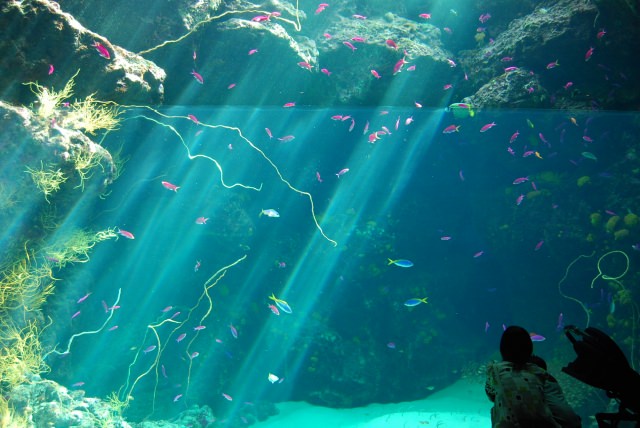 "Aqua marine Fukushima" is a popular sightseeing spot in Iwaki. At ocean in Fukushima, there is an area called Shiomenoumi, and you can see different view from other ocean in this area.
"Aqua marine Fukushima" is an aquarium that is themed "Shiomenoumi". You can watch sea animals at this aquarium. They also have workshop and tour that you can watch the back side of aquarium, so not only small kids but adults can enjoy too.
■Information
Name: Aqua marine Fukushima
Address: 50 Tatsumi, Onahama, Iwaki, Fukushima
Phone: +81-246-73-2525
Time: 9:00~ 17:30 ( in winter until 17:00)
Access: 20 minutes from Jyobanjidoshado Iwakiyumoto IC by car
Website: http://www.aquamarine.or.jp/
Map: Map to Aqua marine Fukushima
3. Miharudakizakura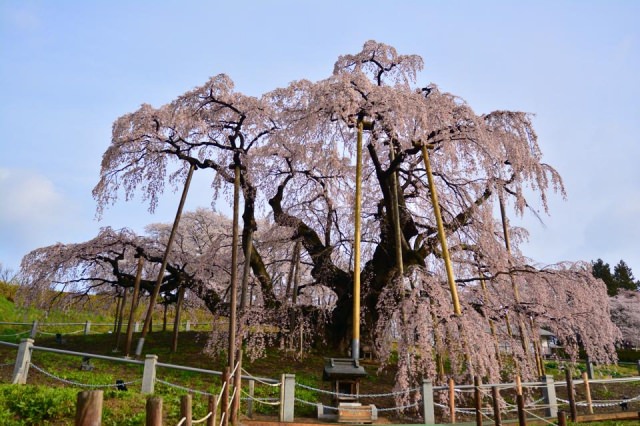 "Miharudakizakura" is about 1000 years old and selected for national natural monument. It is famous as one of the three biggest cherry blossoms in Japan and lots of people visit in spring to see the cherry blossom.
We suggest you to go especially at night. They light up the tree. If you think you want to see beautiful cherry blossom in Japan, this place will satisfy you.
■Information
Name: Miharuzakura
Address: 296 Sakurakubo, Taki, Miharumachi, Tamura, Fukushima
Access: 25 minutes from Koriyama station by car
Map: Map to Miharuzakura
4. Aizu wakamatsu castle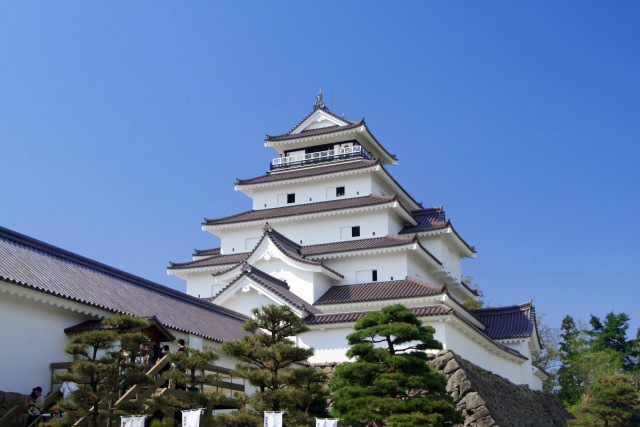 "Aizu wakamastu castle" is a historical building in Fukushima. It is said it was built about 630 years ago. It is a castle that has longest history in Japan. It was destroyed in 1874 but it was re build in Showa period.
If you go to Aizu wakamatsu castle, we would like you to visit Tsurugajo tenshukaku museum. They have lots of information about historical information about Aizu wakamatsu castle. They also have obse where you can see city of Aizu. If you come to Fukushima, please visit!
5. Iwaki La La mew
"Iwaki La La mew" is a sightseeing spot where you can enjoy fresh sea food. They have area where you can eat and drink, and also they have souvenir store, they have boat, and you can feed sea gull.
They often hold events on the weekends, so you might enjoy all day even you stay there all day. If you want to eat good food and enjoy activity, this is the place to go!
6. Grandeco snow resort
"Grandeco snow resort" is a ski place where people who want to ski or snowboad from all over Japan. You have to ride gondola to ski from the top to bottom, right? When it is windy or snowy, it is hard to stay in that cold, isn't it?
But you don't have to worry about it with this gondola. If you want to enjoy winter sports in Fukushima, please visit!
7. Abukumado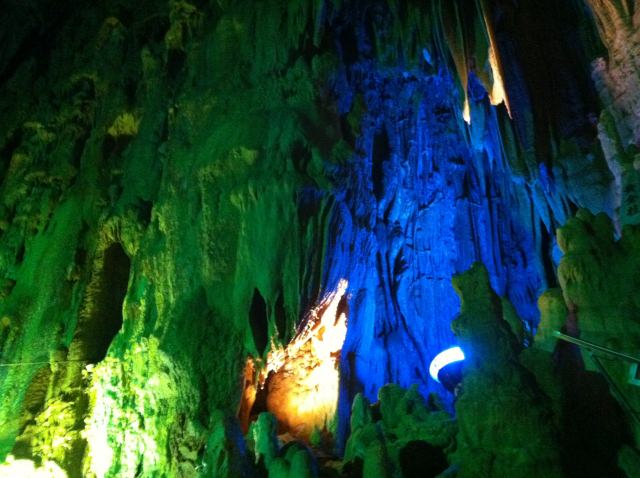 "Abukumado" is said it is the most beautiful stalactite in Asia. It was made taking about 8000 million years. It is 600m long. "Takinegoden" that is in Abukumado is a spot we would like you to see. It is a world famous sightseeing spot. Please visit!
■Information
Name: Abukumado
Address: 1 Sugayahigashikamayama, Takine, Tamura, Fukushima
Phone: 0247-78-2125
Time: (early March~ end of November) 8:30~ 17:00
(end of November~ middle of March) 8:30~ 16:30
Access: 5 minutes from Kamimata station by car
Website: http://abukumado.com/
Map: Map to Abukumado
8. Adatarayama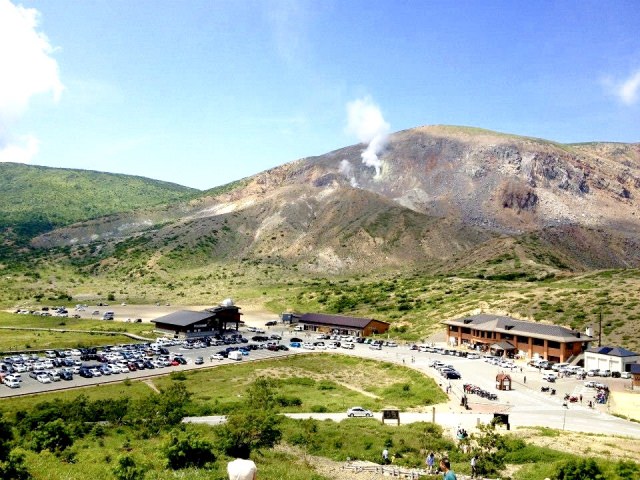 "Adatarayama" is a mountain where has famous trails in Fukushima. Adatarakeikoku shizenyuhodo course is 1km lonf and it takes about 1 hour. You can feel nature everywhere along the trail. They have some beautiful waterfalls. How about leaving the city and relax in country?
9. Kaiseizan koen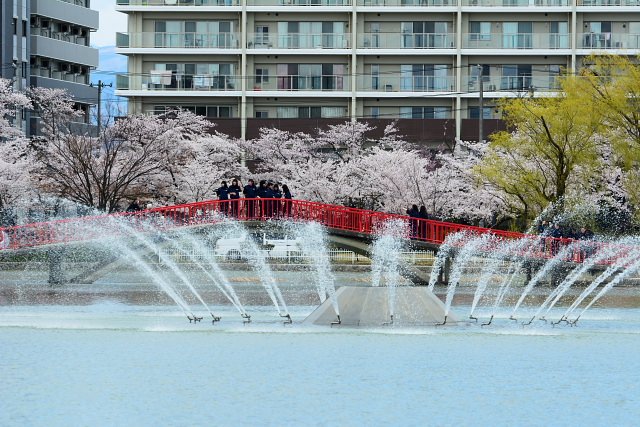 "Kaiseizan koen" is in the city but you can feel nature at this place. It is 30ha wide which is as the same as 6.5 of Tokyo dome. There are two areas at the park. They have space to play on the west and baseball field and race field on the east.
Since it is in the city, lots of local people visit. It is also famous for cherry blossoms. 1300 of cherry blossoms are bloom in the spring. How about visiting?
10. Iwakishi sekitan kaseki museum
"Iwakishi sekitan kaseki museum" is a museum where they show fossil remains that were found in Iwaki. The fossil remains called " Futaba saurus suzukii is a sign of this museum that was found in 1968.
Iwaki is also known as where they made lots of coal, so they have some information about coal too. Please visit!
Let's go to popular places in Fukushima!
Today, we introduced places to go if you go to Fukushima for sightseeing top 10. There are lots of places where you can learn history and where you can see nature in Fukushima. They also have good food too, so if you are planning for a trip, please visit Fukushima!
If you like this article,
Please push the
"Like"
!
Deiliver the SeeingJapan's news to you!
Popular Articles in Same Category
Author