Top 10 Tourist Attractions & Best Things to Do in Tochigi, Japan
Tochigi Prefecture is relatively close from Tokyo area. People would often think its attractions are mainly historical architectures. However, it is actually a treasure box of a variety of attractions, such as newly open places, wetland moors, and plateaus. Here are the Top 10 Tourist Attractions & Best Things to Do in Tochigi, Japan!
"Nikko Toshogu"
Tochigi's one of the most famous attractions in Japan. "Nikko Toshogu" is a shrine built to worship a great man of Edo era (1603-1868), Tokugawa Ieyasu. There are 55 architectural buildings designated as national treasures or important cultural properties of Japan. Full of highlights such as brilliant sculptures. Take your time and enjoy.
Highlights include: Homotsuden [Treasure house] with sacred treasures of Ieyasu, 36 meters high Goju no Tou [five‐storied pagoda], famous three monkeys, Mizaru [monkey who sees no evil], Iwazaru [monkey who speaks no evil], and Kikazaru [monkey who hears no evil], Yomeimon with 508 sculptures. You will not want to miss them. Put this Tochigi's representative attraction in your must-visit list.
■Information
Name: Nikko Toshogu (shrine)
Address: 2301, San-nai, Nikko City, Tochigi
Phone: +81-288-54-0560
Time: Apr-Oct 8:00am-5:00pmNov-Mar 8:00am-4:00pm
Access: 6-minute drive from Tobu Nikko Station
Website: http://www.toshogu.jp/
Map: map to Nikko Toshogu (shrine)
"Kegon no Taki"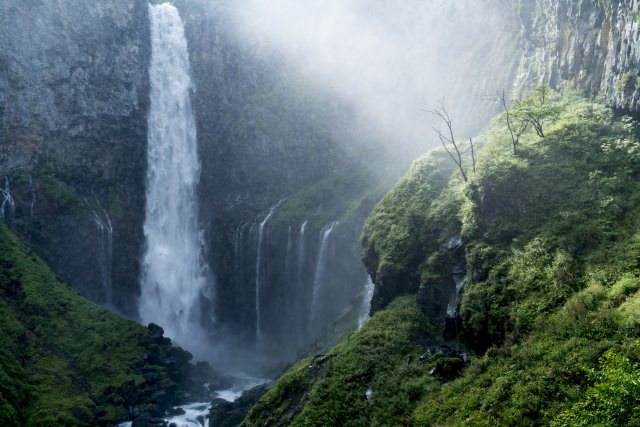 "Kegon no Taki" is really famous as an attraction of Tochigi. A place you should definitely visit. Recognized as one of the three great falls in Japan. It is not too much to say that this is the most famous fall in Nikko, Tochigi.
The height is 97 meters. The tremendous nature view of the falls is absolutely dynamic. There are 2 elevators. People can get closer the falls and feel the power. Each season, this place gives you a great enjoyment of feeling the nature beauty.
■Information
Name:
Address: Kegon no Taki (Falls)
Phone: +81-288-55-0030
Time: Mar-Nov 8:00am-5:00pmDec-Feb 9:00am-4:30pm
Access: About 5-minute walk from Chuzenji Onsen Bus Stop
Website: http://kegon.jp/
Map: map to
"Tobu World Square"
"Tobu World Square" is one of the theme parks around Kinugawa Onsen. They have 1/25 scale buildings of 102 world heritages of 45 places. Inside the park, there are areas of Japan, Europe, Egypt, and Asia. People can enjoy small version of world famous architecture buildings.
Everything is really elaborate and people might feel like they are traveling around the world. It is so popular in Tochigi. Visit this place for sure.
■Information
Name: Tobu World Square
Address: 209-1, Ohara, Kinugawa Onsen, Nikko City, Tochigi
Phone: +81-288-77-1055
Time: 20th Mar-30th Nov 9:00am-5:00pm1st Dec- 19th Mar 9:30am-4:00pm
Close: Open 365 days a year
Website: https://www.tobuws.co.jp/
Map: map to Tobu World Square

"Nasu Kogen"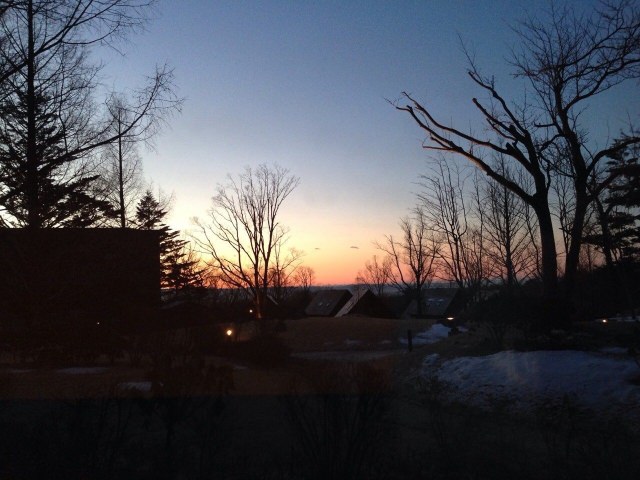 "Nasu Kogen [plateau]" is a great attraction surrounded by nature beauties. Well known as a place for Imperial villa. Majestic Nasu mountains are standing at the northwest of this prefecture. Great place with historical onsen villages and sites.
Around this area, there are not only hotels but also pastures, theme parks that include Flower World, etc. Perfect area for group, family, and personal tours. There is an observatory selected as "Lover's Holy Land". Come over if you want to have a relaxing moment away from the hustle and bustle of the city.
"Kinugawa Onsen"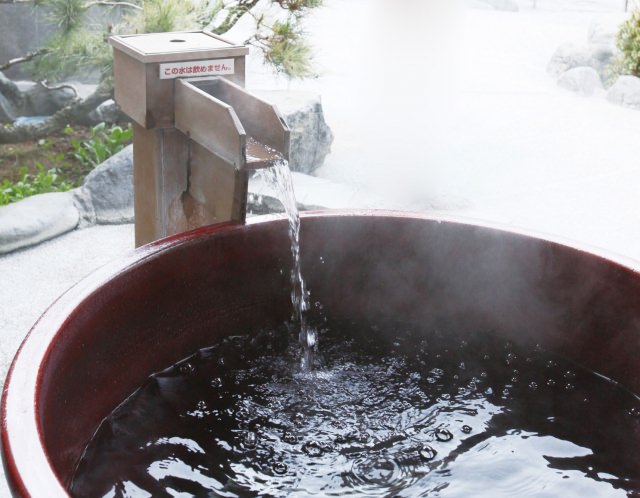 "Kinugawa Onsen" is one of the most famous onsen areas in Japan. Situated in Nikko City. Its relatively easy location from Tokyo allows it to be a popular attraction. Discovered in Edo era (1603-1868). Only monks and daimyo (feudal lords) could get in. Very venerable.
Recently more tourists visit this place not only from Tokyo but from all over Japan. This are is called "Kanto no okuzashiki [a back room of Kanto]" because it is just a couple of hours from Tokyo by train. The quality of the spring is mild and it is said to be effective for neuralgia and frozen sholder. Head to this excellent onsen area in Kanto.
"Chuzenji-ko"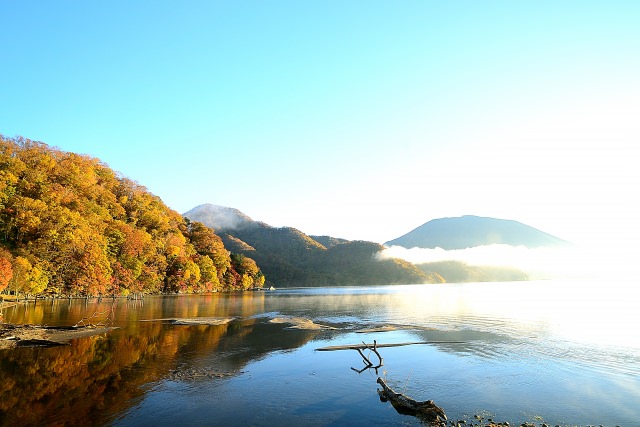 "Chuzenji-ko" is a beautiful lake situated in Nikko City, Tochigi. One of the great 100 views of Japan. Its beauty is guaranteed. Periphery is about 25km, and sea level is 1269m.Popular as a summer resort. Holidays at a cool lake resort of plateau in summer is like a movie. Really elegant.
Brilliant azaleas bloom in eary summer, and breathtaking autumn leaves can be seen in fall. People can enjoy beautiful view from a pleasure boat. There are also facilities for camping and boats. Perfect place for holidays with family or friends. Have a lovely holiday at Chuzenji-ko in Tochigi.
"Ashikaga Flower Park"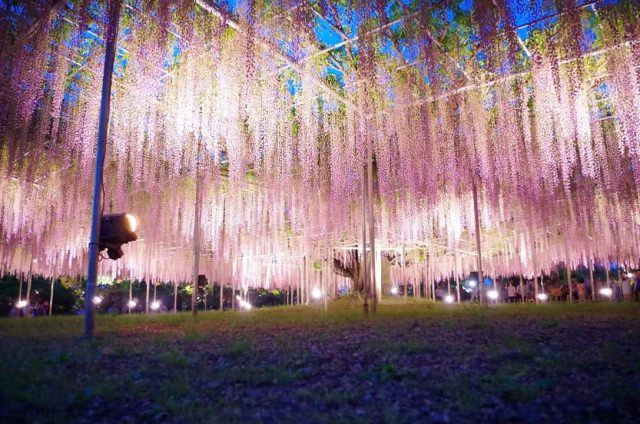 "Ashikaga Flower Park" is a brilliant attraction with beautiful flowers. Located 13-minute walk from Tomita Station. The best highlight is about 100ha of wistaria trellis. There is a very rare 150 years old wistaria with multilayeres blossoms. The 80 meter wisteria tunnel looks breathtaking in the large field. You must see during wistaria season!
Also, beautiful rose fields can be seen at their rose garden. Just walking in the colorful park would make you feel happy. This plce is highly recommended.
"Ashio Dozan"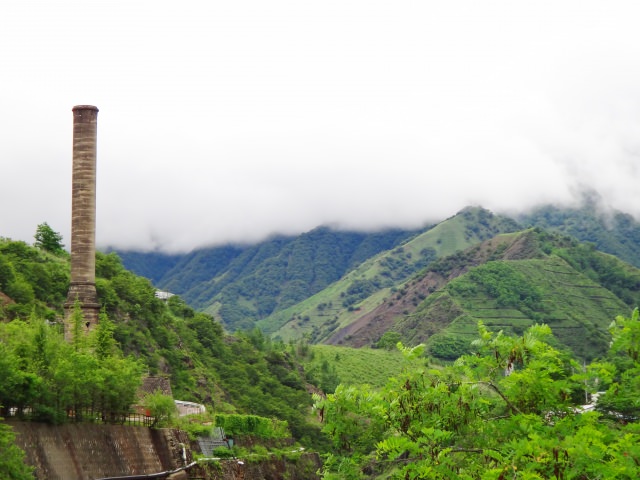 "Ashio Dozan" is a former copper mine. Used as an underground tourism facility today. This mine made a great contribution to the Japanese industrialization which became a foundation of today's Japan. Very popular attraction. Everything is kept as it was those days.
Visitors tour through the 700 meters mining tunnel with a truck train. Able to see how mining was like from their reconstruction displays with workers dolls. Such an experience that cannot be had from internet or TV. They also have a museum, so visitors can learn history about the mine. Worth to visit.
"Nikko Edo Mura"
"Nikko Edo Mura" is a staple attraction of Tochigi. Theme park with a reproduction town of Edo era (1603-1868). For its high quality, this park with their realistic reproduction is higly admired. Everything does look real. Popular especially among tourists from overseas.
Visitors can also reproduce themselves into samurai, ninja, or machi musume [town girl] with costumes. Ninja mansion, playhouse, and houseboat are facilitated. Very enjoyable as if you really went back to Edo era. Enjoy the elegant atmosphere of those days in Japan.
■Information
Name: Nikko Edo Mura
Address: 470-2, Karakura, Nikko City, Tochigi
Phone: +81-288-77-1777
Time: 20th Mar-30th Nov 9:00am-5:00pm1st Dec-19th Mar 9:30am-4:00pm
Close: Wednesdays
Access: About 10-minute drive from Tobu Kinugawa Onsen Station
Website: http://edowonderland.net/
Map: map to Nikko Edo Mura
"Senjogahara"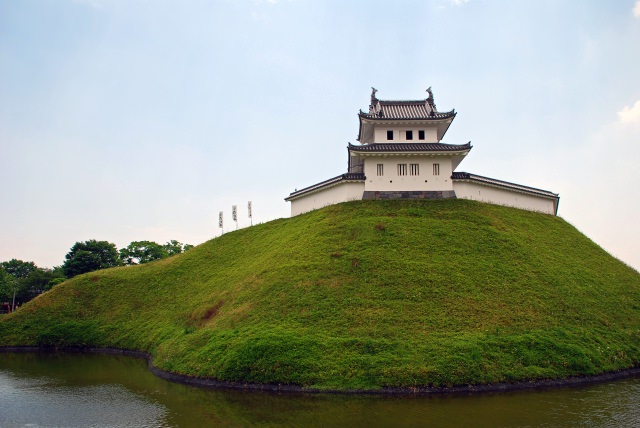 "Senjogahara [battle field]" is a great nature attraction situated in Nikko National Park. Its name is derived from mythology that god of Nantai-san [male body mountain] fought against god of Akagi-san [red castle mountain] for Chuzenji-ko (lake). Used to be a lake, but became a wetland of highland on a plateau, whose sea level is 1400m. One of the best in Japan. People can enjoy the nature environment with falls, ponds, grasslands, and flower fields, which beautifully changes each season.
You might meet wild animals if you are lucky. There is a view point where the entire Nantai-san can be seen, and other many beautiful nature spots are everywhere too. Stars are also really beautiful in the night sky. Everybody gets attracted. You must visit.
Tour around wonderful attractions of Tochigi!
How was this article? It is amazing that Tochigi has so many nature attractions and historical sites. Also, there are many local cuisines such as gyouza. You should enjoy them. Tochigi is very accessible from Tokyo area. Lots of refreshing places are waiting for you. Try visiting on your next holiday!
If you like this article,
Please push the
"Like"
!
Deiliver the SeeingJapan's news to you!
Popular Articles in Same Category
Author