Top 10 Tourist Attractions & Best Things to Do in Utsunomiya, Japan
Utsunomiya City, Tochigi prefecture is a regional hub city of North Kanto area in aspects of transportation, culture, and politics. Connected to Tokyo by Tohoku Shinkansen Line, Tohoku Main Line, and Tobu Utsunomiya Line. Antique and noble with many tourist attracions. This time, you will read about Top 10 Tourist Attractions & Best Things to Do in Utsunomiya, Japan. Worth to visit.
"Utsunomiya Jo Ato (Castle remains)"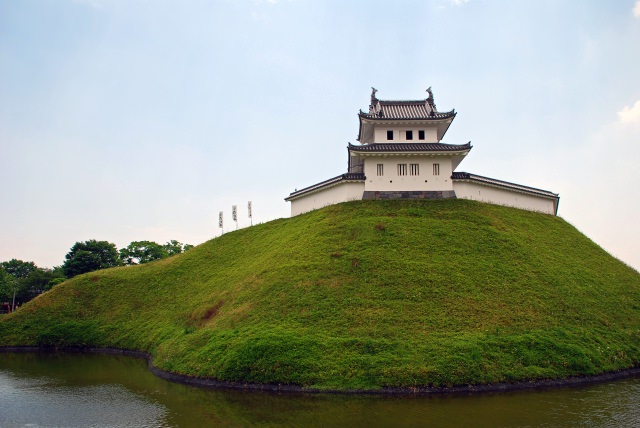 Located about 20-minute walk, or 7-minute drive from Utsunomiya Station. "Utsunomiya Jo Ato" is castle remains on plains situated at the foot of Utsunomiya Hill in the south area of Utsunomiya downtown. Its beginning was when Fujiwara no Hidesato was assigned as Shimotsuke Ouryou-shi (old time officer of police and army of this area). He ordered to build a castle in Takadamura, where the current ecnclosure castle stands, and named "Kamegaoka Jo [castle]".
Once burnt out by a war, when Boshin Senso occurred in the beginning of Meiji era. Now the enclosure castle is the only one left, whose surroundings are redeveloped into a children's park. However, there are still many places to see, such as earthen walls around the castle, partial remains of its moat, living trees of cherry blossoms, zelkova, and old firs. Enjoy the nature's view with the beautiful castle.
"Utsunomiya Futa-Arayama Jinja"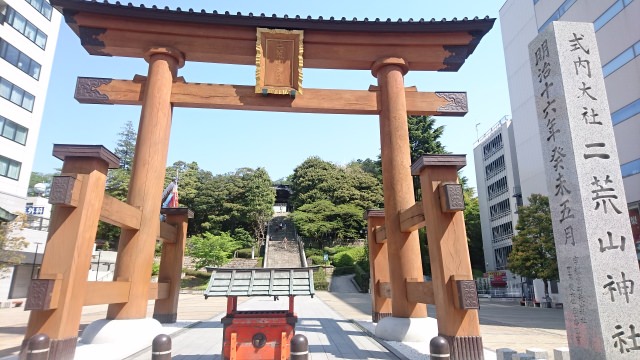 This shrine is located on a hill that stands behind buildings in the north of downtown, "Bamba". Said to be started about 1600 years ago. One of the oldest shrines with long histoy in Tochigi.
Formally called "Futa-arayama Jinja", but people often call it "Utsunomiya Futa-arayama Jinja" to distinguish from Futarasan Jinja in Nikko, probably because the same chinese characters are used for them. Their shrine's treasures include an iron-made Komainu (dog) sculpture, and Sanju-hachi-ken Kabuto (ancient iron helmet). Both are historically valuable and selected as national art treasure. You won't want to miss it if you are in Utsunomiya for sightseeing.
"Hachimanyama Koen"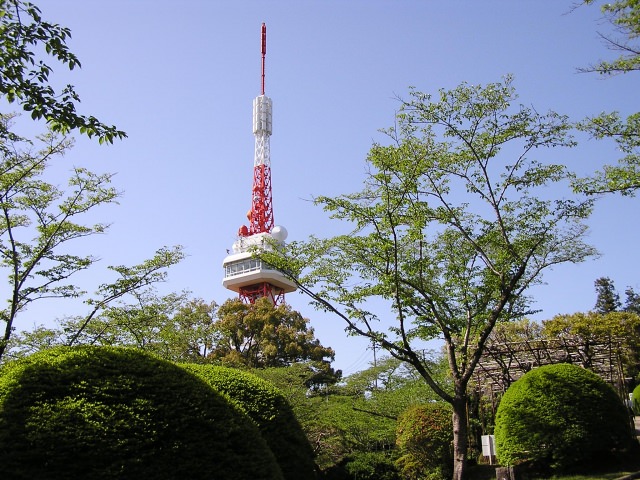 "Hachimanyama Koen [park]" is located in northern side of Prefecture Office. This citizens park stretches over a hilly area in the north part of Usugaimine, where Futa-arayama Jinja stands. Its name is derived from "Hachiman-gu (shrine)" that sits in the hillside.
Being surrounded by a beautiful natural environment, there is a great nature view that changes every season. The cityscape of Utsunomiya can be seen from the hill. Famous as a cherry blossom attraction. Over 2000 azaleas are also planted. Breathtaking view is waiting for you during hanami season.
"Utsunomiya Zoo"
"Utsunomiya Zoo" is one of the famous attractions of this area. Located 5-minute walk from Kanai Bus Stop. Caretakers and staff are doing well to make their zoo easier for visitors to get closer to animals, which helps knowing them better.
Perfect attraction for families with small kids. Feeding experiences are available. Feeling the smell of animals, warmth, and how big they are cannot be known from internet and TV. It would be a great chance for kids to learn many things. Enjoy with animals in Utsunomiya!
"Utsunomiya Tower"
"Utsunomiya Tower" is also a tourist attraction of this city. Located in Hachimanyama Koen. Iconic place in the city. Its height is 89 meters. Not that high. However, its color combination of red and white might make it look like a smaller version of Tokyo Tower.
Observatory is facilitated at 30 meters high. A whole cityscape of Utsunomiya can be seen from up there. Even Mt. Fuji can be seen far away when it is sunny and the air is clear. This area is also well known as a cherry blossom attraction. Lots of food stands are set up during hanami season. People enjoy cherry blossomes lit by their lanterns at night. Come and enjoy!
"Nagaoka Hyaku-ana"
Nagaoka Hyakuana is ancient graves with passage holes, situated in the area where Nikko Kaido Route reaches just beyond the edge of downtown. Go along Nagaoka Kaido Route to the east from Kamitomatsuri-cho, and you will see it on your left. This ancient tombs site is recognized as one of the historical architecutres of Japan. The tuff hill has 3 to 4 rows of many holes on its slope facing to the south. It is said that there used to be approximately 100 lateral holes.
52 holes are currently comfirmed here in Nagaoka Hyakuana. Extremely rare view in Japan. Of course, you can go inside the holes to look around. Since you came all the way to Utsunomiya, Tochigi, you should visit this ancient tombs.
"Seigan-ji"
A temple, "Seigan-ji", is one of the attractions of Utsunomiya, too. Located in the middle of dowontown, 5-minute walk from Utsunomiya Station. From its magnificent appearance, many people would feel this is a prestigious sacred place.
"Iron Stupa" is displayed at this temple. Worth to see. It was made long time ago, in Kamakura era (1312). The high building skills were recognized, and it is selected as an national Important Cultural Property. Great place for those who like Japanese history. Visit when you are in Utsunomiya for sightseeing.
"Bell Sakura no Yu"
How about getting relaxed after sightseeing in Utsunomiya, Tochigi? This is an onsen facility located about 12-minute drive from Utsunomiya Station. People can have an elegant time in a nice natural environment each season.
What you should try is to have an experience of roten-buro (outside bath). Its nature conscious design is superb. Everybody gets attracted. "Kutsurogi no Yu [relaxing bath]" is especially great, offering a spacious enjoyment of outside bath. Your fatigue would be gone instantly. So tranquil that you will forget the time. Come and get relaxed.
"Ōya Shiryoukan"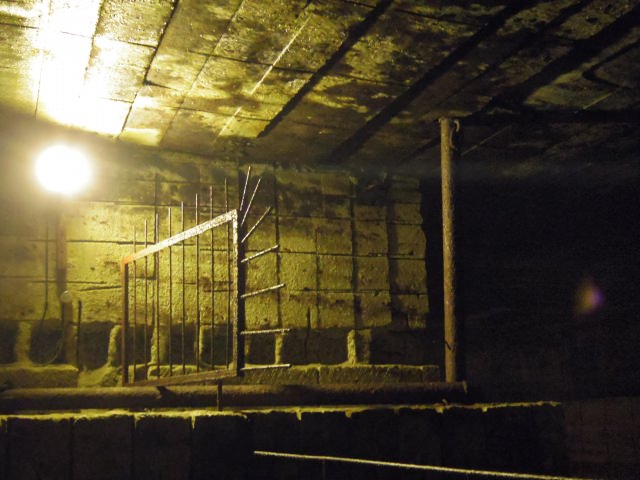 "Ōya Shiryoukan" is a quarry museum. As a tourist attraction of Utsunomiya, its popularity is increasing in recent years. Located about 15-minute drive from Kanuma Station. People can have an experience of underground world that lies beneath Utsunomiya City. Used as a quarry until Showa 61 (1986), which created a huge underground space.
The underground view in the dark is exceptional. Its majestic spectacle will amaze you. The whole place looks fantastic by being lit up. Visit this destination-worthy attraction. It is booming!
"Korasse"
The specialty of Utsunomiya, Tochigi, is definitely gyouza (Japanese-Chinese dumplings)! While sightseeing in Utsunomiya, people usually have a chance to eat Utsunomiya gyouza somehwere in the city. "Korasse" is a perfect place for gyouza lovers.
Special facility with many gyouza shops that serve Utsunomiya Gyouza. You can enjoy many kinds of gyouza comparing them. There are 5 regular shops and 27 daily changing shops. You can go over and over, and will never get bored. Best place to eat Utsunomiya Gyouza!
Tour around attractions of Utsunomiya!
How did you like it? This article was about the Top 10 Tourist Attractions & Best Things to Do in Utsunomiya, Japan. This city is about 3 hours away from Tokyo, and has many attractions such as, historical sites, zoo, and Utsunomiya's specialty, Gyouza restaurants. You've got to visit Utsunomiya. Enjoy attractions and food of this city!
If you like this article,
Please push the
"Like"
!
Deiliver the SeeingJapan's news to you!
Popular Articles in Same Category
Author