Top 10 Tourist Attractions & Best Things to Do in North Kyushu, Fukuoka, Japan
North Kyusyu is the second biggest city in Fukuoka. It is famous for industrial area but also they have mountains and beaches. And they have good food too. If you visit Fukuoka, you should visit North Kyusyu too. Today we would like to introduce 10 spots to visit. How about visiting there if you go to North Kyusyu?
1. Mojiko Retro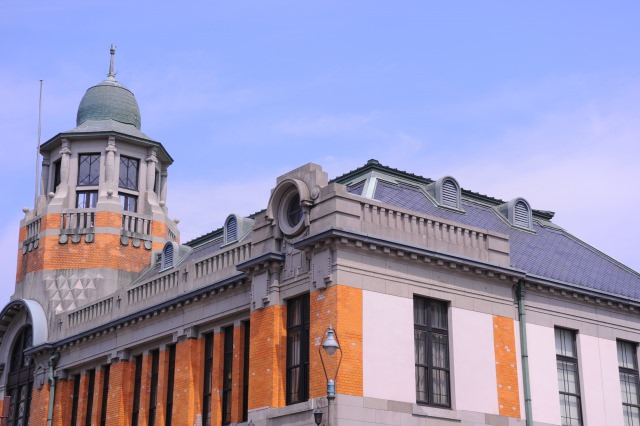 This area has old buildings. Mojiko station is selected for national important cultural property. Since lots of ships from Europe came to the port, lots of international cultures are mixed.
Bright orange colored wall " Kyu Osaka Syousen", beautiful red bricks " Kyu Moji immigration", and " Kyu Moji Mitsui club" are places to see. You can stop by Kaikyo plaza for shopping.
If you want to enjoy walking in old city, this place is the best to visit.
2. Kokura castle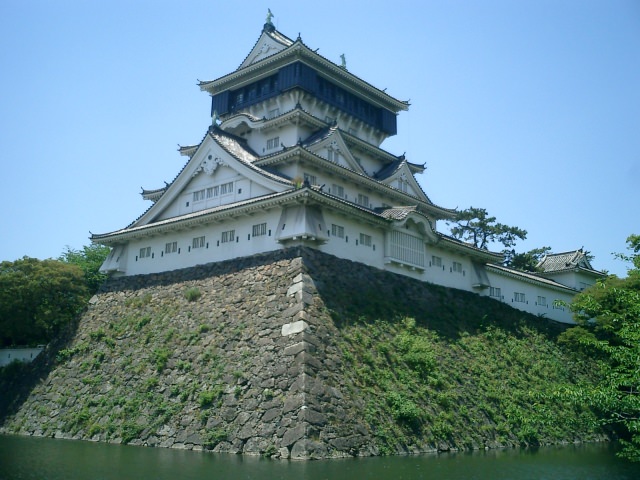 Kokura castle was built in 1602 by Hosokawa Tadaoki. The castle you see today was re built in 1959. Inside the castle, they have information about old days in Japan.
On the 5th floor, you can see the city of Kokura. Around castle, they have about 500 cherry blossoms, zelkova and ginkgos.
You also should go to "North Kyusyu Kokura castle garden". They have tea room and Japanese garden that you can learn manner. Also there is " Matsumoto Seicho museum" who was a writer from North Kyusyu.
If you like history, this is good place to visit.
3. Kita Kyushushiritsu Shiranoe plant park

photo by rainfish7900   /   embedded from Instagram
The park opened in 1952 as private plant garden. In 1996, it opened as "KitaKyushushiritsu Shiranoe plant park". It is the only flower park in North Kyusyu so lots of local people visit too.
In spring, you can see cherry blossom and rosebay, in summer you can see hydrangea and lotus, in autumn you can see leaves turning red, and in winter, you can see peony and narcissus.
It is fun just to walk in the park. On the top of mountain that is 111 meter high, you can see Suonada.
Since 800 of 60 kinds of cherry blossoms are plant, spring is the best season to go. There is café named "Ohanajyaya" in the park so please stop by. No matter what season you go, you will find beautiful plants.
4. Tanga market

photo by hanhyeri0731   /   embedded from Instagram
Tanga market is a popular place as you can get fish , meat and vegetables, and also you can walk eating along. There are lots of stores to eat, so please stop by for lunch.
Our suggestion is " Daigakudo". You buy rice here and walk in the market then buy fish or other stuff, then back to Daigakudo, so you can make original rice bowl.
You get only what you want on rice, so of course it must taste good. This is a rare experience so please visit!
5. Sarakurayama cable car

photo by mmasato8010   /   embedded from Instagram
How about going to the place you can see the city by cable car? Sarakurayama is the good place for night view in Fukuoka. The view is beautiful. From bottom to the top, it is 1100 meter long, 440 meter high differences.
It takes 5 minutes by cable car then 3 minutes to the top. Of course you can see beautiful view from cable car or slope car but view from the top is the most beautiful.
On the top of the mountain, there is a store that sells original goods and restaurant.
 
You May Also Like:
→Top 10 Tourist Attractions & Best Things to Do in Hakata, Fukuoka
→The Best 10 Ramen Shops You Must Eat in Fukuoka
6. Kitakyushushiritsu Inochinotabi museum

photo by cherippe   /   embedded from Instagram
This museum is the biggest museum in west Japan. In the museum, there are three parts, " Nature zone", "History zone" and "Common zone".
In nature zone, you can see lots of stuff about dinosaurs. In history zone, you can learn about old local festival or old life.
In common zone, there is "Children's museum" that you can learn about nature and history enjoying playing. There are more than 4500 things to see so you won't get bored!
7. Kyushu testudo museum

photo by qpt.w   /   embedded from Instagram
This is a place people stop by when they come to Mojiko but even if you come just for here, it is fun. This museum shows history of trains in Kyushu.
It opened in 2003. Since then, lots of people who loves train visit here and also tourists too. You can experience driving mini train at the park.
If you visit here, we suggest you to stop at "Mojiko Retro kanko train". It is a trolley that runs 4km between 4 stations that is called Shiokaze train. You can enjoy view of Mojiko and kids will have fun too.
8. Kitakyushushi manga museum

photo by tako.82.michi   /   embedded from Instagram
Manga is popular in all over the world. There are lots of writer like Reiji Matsumoto, Seizo Watase and Tsukasa Hojyo who are related to Kitakyushu. In this museum, they introduce their manga that you can read, look and draw.
The entrance is on the 6th floor, and you will see one of character from "Ginga tetsudo" by Reiji Matsumoto. If you like manga, you should check this place!
9. Zenrin Chizu museum

photo by hori1217   /   embedded from Instagram
Zenrin is a company that makes map.These days, you may use your mobile or computer to look maps but there are lots of people who likes map. If you like maps, we suggest this place that you can learn about old maps.
They also have place that you can learn about maps by playing so even if you go with your kids, they will have fun. This museum is located on 14th floor of the building called river walk Kitakyushu.
Since it is on top of the building, you can see Kokura station and the city, also you can see kanmon canal too.
10. Senbutsu cave

photo by piyonosuke   /   embedded from Instagram
Parts of three caves of more than 200 caves in Hiraodai are opened for public and Senbutsu cave is the most famous. 1200m of the cave is opened for public. In 1935, it was selected for national monument.
They have lights only until you reach to 900m, if you want to go further, you have to bring lights. From the entrance to 480m, it shouldn't be a problem even if you wear sneakers but after that, it's in river, so you should wear sandals.
Inside the cave, it's always 16 degrees, water temperature is 14 degrees, so in summer it's not hot, and in winter it's not cold. You can feel you are in adventure.
Let's have fun with sightseeing in Kitakyushu!
Kitakyushu is easy to access since it has airport, highway and train, but not only it's easy to access, there are lots of places for sightseeing. Lots of people visit only around Hakata, but how about visiting Kitakyushu this time? Please make good memories in Kitakyushu.
If you like this article,
Please push the
"Like"
!
Deiliver the SeeingJapan's news to you!
Popular Articles in Same Category
Author