10 Best Places for Autumn Leaves in Sendai
Miyagi Prefecture is a beautiful place that nature is very rich. There are a lot of superb views which autumn leaves can be enjoyed in autumn! This time, we will introduce the top 10 spots recommended for autumn leaves in Sendai, which is especially popular for sightseeing. If summer comes, fall will come quickly and it will be the time of colored leaves. It is good to plan early from now on! Let's prepare for the fall!
Akiho Otaki
A powerful waterfall, Akiho Otaki, located in Sendai City, Miyagi Prefecture, is a tourist attraction that many tourists visit to explore its natural beauty all year round. Of course spring and summer are also recommended, but especially in the fall, it will become a scenic spot which you can see the colored leaves! A generous waterfall made of Natori River water, goes down from 55m. It is also registered as a famous waterfall in Japan.
Around the waterfall, the whole surface is dyed red and yellow, and you can feel the beauty of nature. Akiho Otaki, full of minus ions, is a recommended place for autumn leaves hunting! Why don't you go to Sendai's classic autumnal spot?
Sakunami Onsen
Sendai's Sakunami Onsen is a very popular spot as a famous spot for colored leaves. It is also a fascinating tourist spot which you can spend a leisurely time in various ryokans and hotels in a hot spring area. In such places, you can also enjoy the colorful autumn leaves in the fall.
Of course, because it is a hot spring area, you can see the fall leaves while entering an open-air bath, and there are also ryokans that you can see from your room. If you come to sightseeing in search of autumn leaves to Sakunami Onsen in Sendai, why don't you find a place which you can enjoy autumn leaves a little extravagantly?
Spring Valley Izumi Kogen
Located in the mountains of Sendai, this "Spring Valley Izumi Kogen" is a popular tourist destination in Sendai! It is a popular area for many tourists to do winter sports, especially during the winter months. Such a scenic spot from the top of the mountain which you can enjoy a large panorama, the Spring Valley Kogen, has become a very popular spot for autumnal hunting in Sendai.
Especially the autumnal scenery from the viewing lift is exceptional! The red-colored autumn leaves that spread under your eyes are beautiful, and you will definitely be fascinated. It is a wonderful place that you will forget all your daily hustle and bustle! Please have an experience.
Nishi Park
Next recommended spot is Nishi Park, a place full of nature in Sendai City. You can reach there about a 10-minute drive from Sendai Station in Miyagi Prefecture. In particular, Niwazeji-dori in the West Park is a popular spot with a row of picturesque trees!
When it comes to autumn leaves, leaves fall down the road, and you can enjoy the feeling of a movie scene just by walking. You can enjoy the bright scenery during the daytime, but we particularly recommend this time is the sunset time. The beautiful scene spreads in front of you. This is a autumnal spot which you can see fashionable autumn leaves!
Zuihoden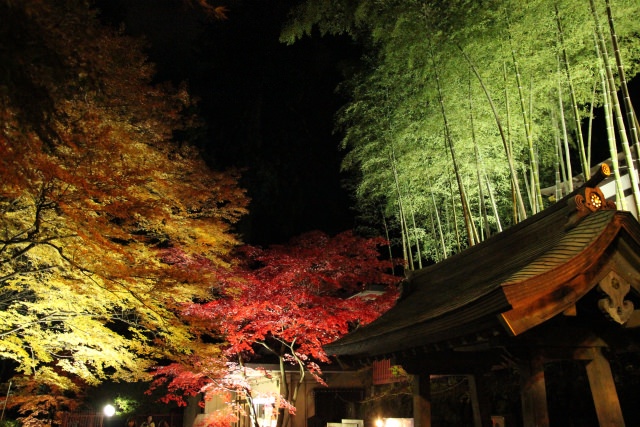 If you want to savor autumn leaves in Sendai, the "Zuihoden" is one of the recommended places to feel the history. In this place, which is considered to be a sacred place for Japanese historical great man "Date Masamune", it is popular reason that you can enjoy the red leaves dyed in red! It's a spot for those who like Japan's Warring States period!
The spot is quiet and perfect for a rest or a break. Especially the stone steps that lead to the precincts are good to bring out the atmosphere. Light up is also done and it seems to be able to enjoy a little different colored leaves! It is a popular spot that we want you to visit.
Okushinkawa Valley
This "Okushinkawa Valley" is one of the richest natural areas in Sendai. Here, you can savor the fresh green while looking for mountain streams flowing through the forest. Such spots are also famous for autumn leaves! Whole area would become red.
In addition, there is a feature that there is a suspension bridge! The autumn leaves at the Okushinkawa Valley from the suspension bridge are amazing. This is definately a breathtaking view. You can also enjoy the beautiful air and be able to refresh! When you go to Sendai, why don't you visit here for the autumn foliage?
Nikka Whisky Sendai Factory
A brand of whiskey "Nicca" is loved all over the country. You might hear the name wherever you go in Japan! Such a whiskey brand distillery that represents Japan is here in Sendai. That is the "Nikka Whisky Sendai Factory". Here you can also visit a factory that makes such whiskeys.
A place surrounded by rich trees to make delicious whiskey, Nikka Whisky Sendai Factory is also a very popular autumnal spot! This place is rich in nature and features seasonal flowers and trees. In particular, deep red color spreads and shows gorgeousness at the time of colored leaves! As it is a recommended place, please go for autumn leaves hunting.
Kamo Shrine
"Sendai Shrine" is the historically ancient spot in Sendai. At this spot, you can enjoy the autumn leaves of Japanese maple. In particular, the contrast between the red-colored maple and the red torii gate is beautiful.
In this shrine where such a red torii gate stands out, how about enjoying the colored leaves together with the worship? It is a recommended place for vivid autumn leaves that have been selected as a famous place for autumn leaves. In addition, since it is a shrine that lives in Sendai from ancient times, the site full of its historic atmosphere also has a good atmosphere! This is the place to see the maple's autumn leaves! Please go to enjoy here.
Futakuchi Valley
"Futakuchi Valley" boasts a length of about 8 kilometers. It is a forest bathing spot with the famous spot, Akiho Onsen in a downstream. Such "Futakuchi valley" is recommended spot of colored leaves. There is a deep valley, and you can enjoy vivid colors such as yellow and orange!
In addition to autumn leaves, it is also a popular tourist spot for walks. However, because this place is untouched, it seems that full preparation is needed to hike in the valley. When you visit Sendai for sightseeing, please go to the autumn leaves spot, "Futakuchi Valley" for a taste of nature!
定義如来 西方寺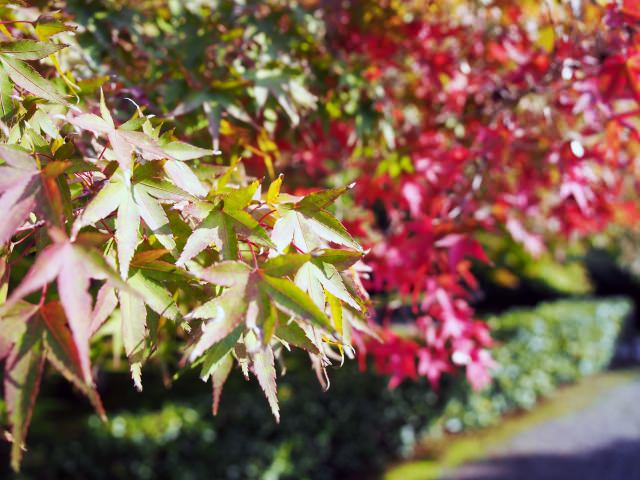 A tourist spot with a deep history in Sendai, Miyagi Prefecture, is this "Johgi Nyorai Saiho-ji". This is a temple with a Johgi Nyorai that has been loved by the locals. The main hall in the center is worth a look! Also, you can feel the savour of the historical buildings that spread on both sides.
You can also admire the beautiful autumn leaves, which will be dyed red in the fall, in the vicinity of this "Johgi Nyorai Saigo-ji". It's a calm, restful place like a garden, so you may just stay there! If you want to feel the nature away from the city center in Sendai, please go here!
Let's Go to See the Fall Foliage that Turns Red in Sendai!
How did you like our recommendation? Sendai in Miyagi Prefecture, rich in nature, has many recommended autumnal spots. There are a variety of waterfalls and valleys that you can feel the nature, shrines and historical parks! Autumn leaves can be enjoyed in different ways, such as the time and type of leaves. Let's go to the spot of your favorite one! Sendai is a recommended place to foliage hunting!
If you like this article,
Please push the
"Like"
!
Deiliver the SeeingJapan's news to you!
Popular Articles in Same Category
Author