Top 9 Tourist Attractions & Best Things to Do in Harajuku, Tokyo
Harajuku is a town which is adored not only by Japanese but also by foreign visitors. The culture there is so unique and different from the rest of Tokyo and it attracts young people all over the world. You cannot walk along without being inspired nor stimulated. Here are some places you learn the history of Japan and some you see the latest trends of the world.
1. Meinj-Jingu Shrine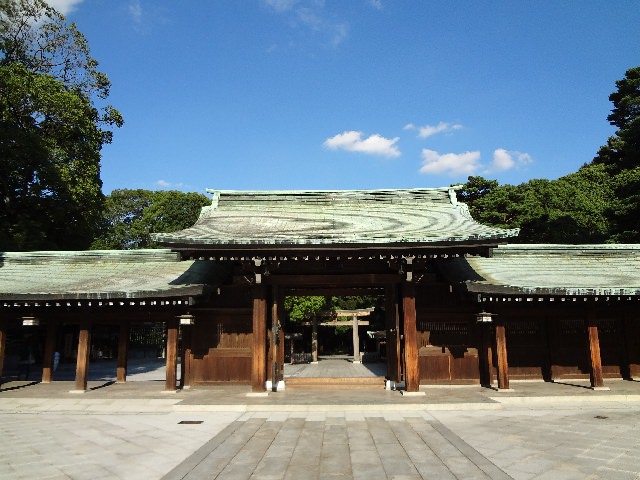 This is one of the most visited shrines in Tokyo area. It's popular for tourists and popular for Japanese to pay respect on New Year's Day. As it is quite a large shrine, you won't feel like you are in the middle of one of the most populated cities in the world.
There is a spacious plain garden around it and you will see people playing sports and walking dogs. This is where Meiji Emperor and Empress are worshipped. There is a museum where you can learn about them.
Meiji is a very interesting era in Japanese history because Japanese culture changed dramatically after opening the country to Western countries in 1860's due to the end of Samurai era. It's not too far from busy area of Harajuku therefore it's a nice place to have a break from shopping.
■Information
Name: Meiji Jingu Shrine
Address: 1-1 Kamizono-cho, Yoyogi, Shubuya, Tokyo
Access: 2 min walk from Harajuku station
Map: Meiji Jingu Shrine
2. Yoyogi-Kōen Park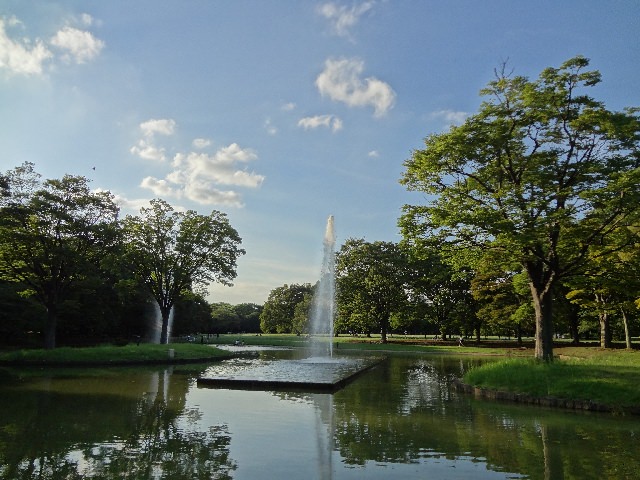 You need to enjoy the buzz when you are in Tokyo. You get stimulated 24/7. It could be tiring and sometimes you need a break from the buzz. Yoyogi- Kōen Park is the best place to chill. Just walk along the long enjoy the tranquillity in the city.
It's a big park where locals play sports or walk dogs. Maple trees are brilliant in Autumn. Weekends are a little different. Different events like flea markets, street peformances or international food festivals are on. There are some cosy café around the station to stop by after walking.
■Information
Name: Yoyogi Koen Park
Address: 2-1 kamizono-cho, Yoyogi, Shibuya, Tokyo
Access: 10 min from Harajuku station
Map: Yoyogi Koen Park
3. KIDDY LAND

photo by shouko_1125   /   embedded from Instagram
It is well known that Japanese love animation and cartoons. In Kiddy Land, you can get anything that kids love. It is an ultimate toy store. There are full of toys and goods children will ask for Santa Clause. Similar to Disney store but there are more characters like Hello Kitty, Winnie the Pooh, and Snoopy.
Everything is so cute! Some characters have been around half a century. All loved and cherished by Japanese children. Once you step inside, it's like you are in a dream world. So colourful and so imaginative. It's not only for children, believe me. You will see many grown-up searching for something original.
4. Laforet Harajuku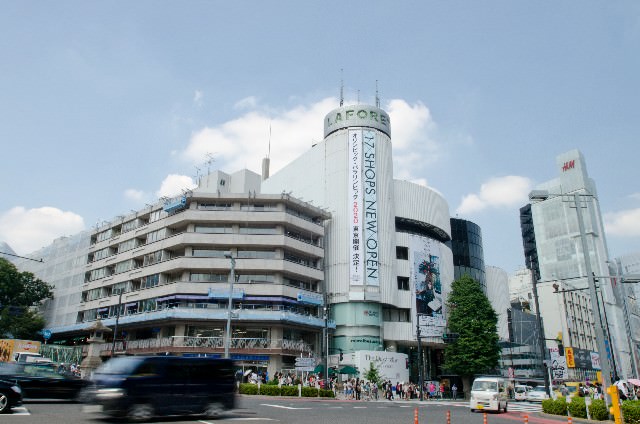 Harajuku has always presented the latest trends and fashions to people in Japan and this is where everything begins. Hundreds of shops dedicated to fashions are packed on each floor. All well-known international brands are there.
Interestingly there are some unique Japanese designers who try to present their signature fashion among them. They seem to attract foreign shoppers more. You may see some celebrities shopping as a lot of them have been favoured by them.
If you use the stairs you will see the whole building and the view is quite spectacular. Most of the shops are prepared for Duty Free shoppers so quite a few shop assistants can speak English.
5. Omotesando Hills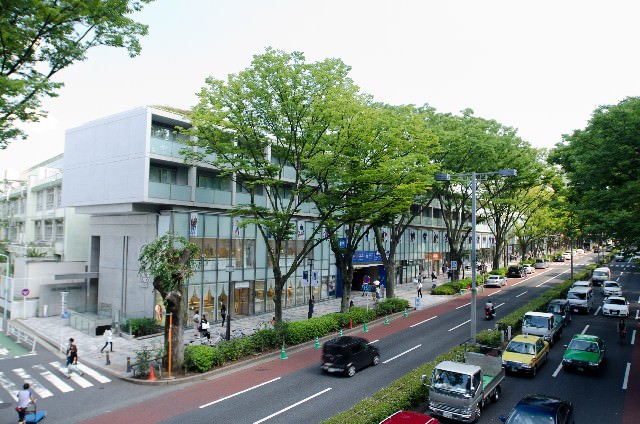 Being built by the famous architect Tadao, Ando, this luxurious and sophisticated building called "Omotesando-Hills" is the landmark for wealth in Tokyo. The amazing spiral stairs and dimmed light make the atmosphere even more extravagant.
Can't say affordable but it's worth strolling as it is worth going just to admire beautiful architecture. Most of the shops are either flagship shops in Japan or their first branch in Japan so that tells you how important to have a shop in Omotesando-Hills.
Between those lavish shops, there are trendy cafés and gift shops. There are cultural or art events almost every weekend to draw more people in. All restaurants are amazing. That's why this is so popular for local residents. Highly recommended!
6. Egg's Things Hayajuku

photo by yustagram.t   /   embedded from Instagram
Hawaii based "Egg's things" was founded by a couple whose ancestors were Japanese immigrants, in 1974. Every plate is made something out of eggs and fresh ingredients make them very tasty. Pancakes with a mount of whipped cream have been very popular since the first branch opened in Japan.
It looks and tastes so American and Japanese love it. Some American even said their Egg benedict is better than the ones in America! The price is reasonable but be prepared to wait in a long queue. Staffs are very friendly. There are variety of dishes and suitable for branch and lunch.
7. Comcrepe Harajuku

photo by kahoomi   /   embedded from Instagram
Japanese young people are crazy about crepes. You will see people walking and eating crepes. There are so many places you can get crepes but this is special.
Comcrepe was started in a town called Toyama, far far away from Tokyo. Toyama is not even a large city. But as it is so unique and original, it became so popular and the first branch was opened in Harajuku in 2016. It has two unique signature crepes. One is called Crepe Brulee. This is a combination of Crème Brulee and crepe.
The caramelised custard smells so good. The other is Strawberry Milk Crepe. It's simple and sounds not so original but the strawberries and whipped cream are wrapped in a crepe so neatly that you can eat and walk around like eating ice cream. It's located near Takeshita-dori Street which young fashion starts in Tokyo.
■Information
Name: Comcrepe Harajuku
Address: 1-8-25 Jingu-mae, Shibuya, Tokyo
Opening hours: 8:00 – 20:00
Access: 5 min walk from Jingu-mae station
Map: Comcrepe Harajuku
8. Max Brenner Chocolate Bar

photo by yudaaa510   /   embedded from Instagram
It's so unique and original. Max Brenner Chocolate Bar is not just for chocoholics. Their presentation of the chocolate is just fantastic. Not only the creativity of their chocolate products but also its presentation with mugs, cups, plates, spoons knives, wrappings is so stylish.
This company is originated in America. The menu includes chocolate fondue, chocolate chunk pizza, melting chocolate cake, and chocolate sundae. All chilled drinks are called cocktails and come in the most unique containers. It is located inside Omotesando Hills and yes it is usually very crowded but you have got to go there if you are a chocolate lover!
9. Garrett Popcorn Harajuku

photo by marinchu08   /   embedded from Instagram
No one can do popcorn better than American, don't you think? Garrett Popcorn from Chicago is not just like popcorn you can get at movie theatres. It is a take away shop but be prepare to wait. A long queue is expected at all time. There are two signature flavors – Cheese corn which is made with cheddar cheese and caramel crisps.
You can get the two flavors together in a bag called Chicago Mix. The blue strips packaging is very outstanding so you won't miss it. They offer some seasonal flavors which are available for limited period. You will find some taste of popcorn you've never had before!
Let's Enjoy the tourist attractions in Harajuku!
So what do you thing? Harajuku is a place like a big treasure box for young people. It is an exciting part of the world and you must go when you are in Japan. There is nothing you can't find there and on top of that, you will find something you can't find anywhere else. From the latest fashion to the next generation art – Harajuku will never fail to impress you!
If you like this article,
Please push the
"Like"
!
Deiliver the SeeingJapan's news to you!
Popular Articles in Same Category
Author