10 Most Popular Must Visit Attractions in Gunma!
Gunma is a prefecture that doesn't have seas, what is called inland prefecture. Among 47 prefectures of Japan, there are only 8 inland prefectures, and Gunma is one of them. This prefecture has lots of onsen areas and mountains, and its scenic spots are always packed with tourists. Still, there are many people who have not been to Gunma, or people who don't know the greatness of this prefecture. Here are Gunma's 10 most popular attractions that include both hidden places and staple ones. Read the list below, and make a wonderful travel plan.
Maebashi Jo
Maebashi Jo is one of the seven famous castles of Kanto area, and used to be also called "Mayabashi Jo". This castle was once abandoned by a flood of the Tonegawa river where a major flood had often occurred. However, it was reconstructed after the permission that is said to be the last one from the Edo Shogunate. Unfortunately, the castle was abandoned again four years later since the regime returned its authority to the emperor, which is called Taisei Hōkan.
Today, at the site where the main enclosure was, there is a prefecture hall of Gunma, while at the site where Ni no Maru (outer citadel) and San no Maru (outermost area of a castle) were, there is a park called Maebashi Kōen. Its castle tower doesn't exist anymore, but there are still some remains left. Ideal place for history lovers because Maebashi castle was deeply involved in the historical event, the end of Tokugawa Shogunate. It would be really interesting to visit and learn Japanese history.
Akagi-san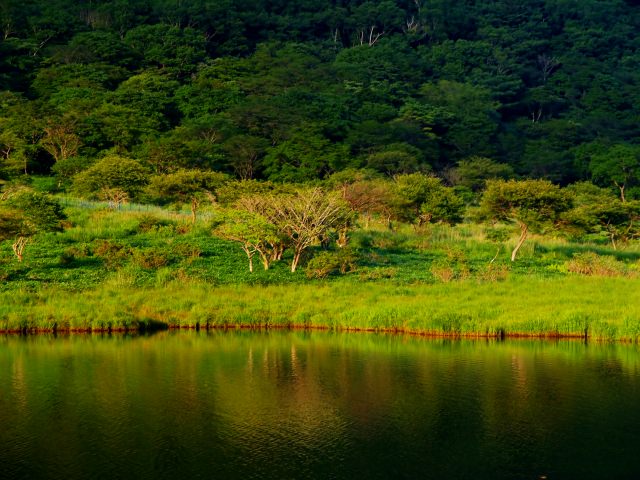 "Akagi-san" is one of the 100 famous mountains of Japan, and around this area, there are many outdoor facilities such as for ski resorts, water activities, skating, and camping. This place is also well known for its various plants. Visitors can take a deep breath and relax in the natural environment. It is a perfect place for mountain climbing too.
The top area of the mountain is designated as a prefectural park, and many tourists visit all through the year. There are many ways to enjoy the natural environment of this mountain. Take your family or friends and have a great time!
Kezou-ji Kōen Yūenchi
In the westside area of Kezou-ji (temple), there is a theme park called "Kezou-ji Kōen Yūenchi", which is very popular among many people from kids to adults. This theme park is surrounded by a beautiful view of green pinecone trees with the magnificent Akagi-san behind. There is a city stadium, athletic field, and tennis courts around this park. It is a fun area for recreation.
There are staple attractions, of course, such as a roller coaster, Ferris Wheel, and merry-go-round. Visitors can fully enjoy at this place. Visit this budget-friendly amusement park "Kezou-ji Kōen Yūenchi" when you travel to Gunma!
Tayama Katai Kyūkyo
"Tayama Katai Kyūkyo" is a former house of a famous Japanese author of literary naturalism, Tayama Katai. Located at the Rekishi no Mori Kōen (park) in the next block to the west from Obiki Inari Jinja. The author lived in this house for about 8 years from 7 to 14-year-old in Meiji era. Every part of house is reproduced as it was.
The house itself was a samurai residence built in the late Edo era, and is really popular among history lovers who want to feel the sense of history from the traditional Japanese architecture now. Visit this house and enjoy the historical atmosphere!
Gunma Ongaku Center
Gunma is designated as a model music prefecture by Ministry of Education. "Gunma Ongaku Center" is a music center located at the corner of city government area in the site of Takasaki Castle remains. The center building has two floors and one basement floor, and its site is 5690㎡ (about 1.4 acres) large. On the eastside of this center, an Auditorium Place, and on the eastside, a conference room is attached. It is used for a wide variety of purposes by groups and organizations, such as for a regular concert of Gunma Symphony Orchestra, meetings, theater performances, and movie festival.
Events are always held on weekends, so check it in advance. Gunma Ongaku Center is a fantastic place for music lovers. Stop in when you visit Gunma for sightseeing.
Kirizumi Onsen
"Kirizumi Onsen" is an onsen spot that situated at 1000m (about 3280 ft) above sea level, close to a source of the Kirizumi Gawa (river), halfway up the eastside of Hanamagari Yama. There is the Usui Mountain Pass behind, and around the area looks beautiful with autumn leaves in fall. The Kirizumi river is a great place to fish char, or yamame trout. This area is also a paradise of wild birds, such as Japanese robin, Japanese bush warbler, little cuckoo, and Japanese goatsucker.
Along with the highlihgts of the area around Kirizumi Onsen, its efficacy of the hot spring is also highly admired. It is particularly said that the hot spring works really well on skin problems such as dermatitis and damage from burn. Its temperature is relatively low. Visit this onsen spot and refresh yourself when you travel to Gunma.
Myōgi Jinja
"Myōgi Jinja" is a famous shrine as a sacred spot. Surrounded by the thick woods of Japanese cedar, and is situated at the top of the long staircase heading towards the west, which is located behind Myōgi Onsen Town, halfway up the eastside of Haku Un Zan (mountain). There is a World Heritage, Tomioka Silk Mill 14km (about 8.6miles) from there. It would be a great attraction for driving travelers.
This place is said to be good for business success and rising luck. The Myōgi San behind the shrine is one of the 3 most beautiful places of Japan, so maybe a strong sacred power from the mountain is reaching to this shrine. You might want to visit and make a wish for brighter days.
Gunma Safari Park
"Gunma Safari Park" is not a simple zoo. The large site of this safari is divided into zones by categories in aspect of food, activities, etc. Visitors can observe free range lions and elephants. They also hold the Night Safari Tour, which makes us to see the life of animals such as lions and zebras that is almost close to wild ones and normally cannot be seen in the daytime.
It is a fun park for adults, but there is a place for kids and they can directly touch animals. So, this park is also a perfect place for families. Why not visiting this amazing Gunma Safari Park to see wild lives of animals.
Ikaho Onsen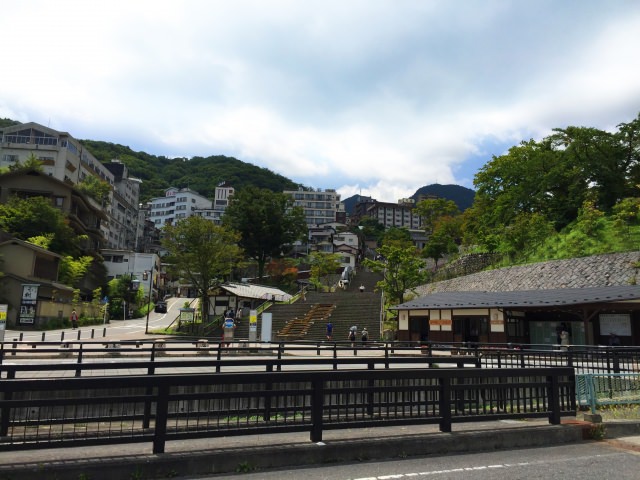 "Ikaho Onsen" is Gunma's iconic tourist attraction and onsen area. The ryokan inns built along slopes, staircase paths, and the tiered houses spreading in the sloping land are making this area's townscape look really unique and special. Ikaho Onsen is also famous as a therapeutic place, so many people including both local people and tourists visit this onsen for disease therapy and health improvement.
There is a museum of a famous Japanese painter, "Takehisa Yumeji Ikaho Memorial", where his sketchbooks, hanga prints, books, and other belongings are displayed. At "Nihon Onsen Shiryōkan (onsen museum)", there are many interesting materials about onsen. All through the year, many people visit this onsen town. Once you step in this famous fantastic onsen place, you will love it!
Manza Onsen Ski Resort
It is said that "Manza Onsen Ski Resort" is the closest ski resort to the sky with stars. Being located at about 2000m (about 6500 ft) above sea level, the quality and quantity of snow is really great. The high ski season is from December to May, and during summer, it is open for trekking. Their wide variety of ski slopes allow everyone from beginners to experts to enjoy. This is a really popular place.
The high altitude location also allows visitors to enjoy a brilliant sky view with stars. They can see amazingly beautiful view that cannot be seen in a usual life. Make a travel plan and take your friends or family to this amazing place!
Travel to Gunma with Lots of Highlights!
Some of the places mentioned above are historical attractions with nice Japanese ambience, while others are fun and popular places for everyone including kids. When people think about Gunma, Ikaho Onsen would be the place that come to their mind.first However, it has many highlights including the one only savvy people know. Visit Gunma and share its greatness with your friends! They may get jealous because you know things they don't know.
If you like this article,
Please push the
"Like"
!
Deiliver the SeeingJapan's news to you!
Popular Articles in Same Category
Author