The Best 10 Unagi Restaurants You Must Eat in Kyoto
While retaining the tried and true traditions, Kyoto's cuisine is ever evolving by adding new aspects. Among these traditional and historical establishments are many tasty eel restaurants, as well. In this article we will list ten recommended eel restaurants! If you visit Kyoto, be sure to check them out.
Japanese Unagi is famous all over the world!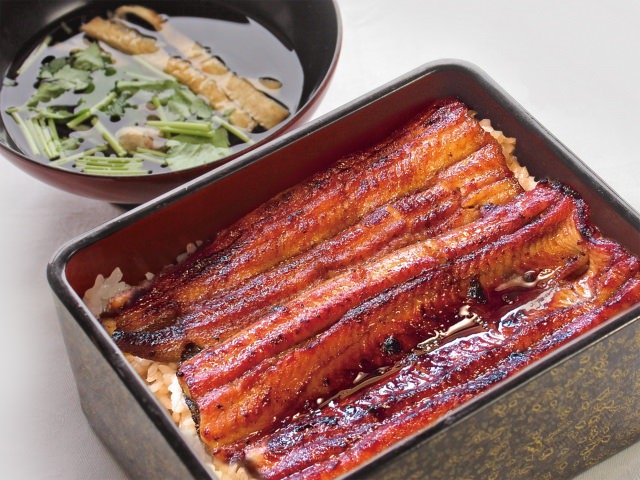 During the "Food Film Festival NYC 2016" hosted in New York, a documentary film following a Japanese cuisine restaurant and its 100 days before closing won several awards. The film, titled "'SAKURADA' ZEN Chef", chronicled many Japanese dishes. Among them were a large number of eel dishes, suggesting the importance of eel in Japanese cuisine.
Famous eel dishes include kabayaki (a form of teriyaki) and Unadon/Unaju which is prepared eel served over rice, but did you know that the manner in which the eel is prepared and served differs between the east side of Japan and the west? Cutting open the back and grilling is Kanto style, and cutting open the belly and steaming it is Kansai style. In Kyoto, both styles coexist. If you'd like to find out the depth of Japanese cuisine, why not try both?
1. Unagi Ya Hirokawa

photo by nomulux   /   embedded from Instagram
Among the websites that promote Japanese tourist spots, this restaurant is almost always present and receives universally high ratings. With a 50 year business history, Unagi Ya Hirokawa is an undeniably top quality restaurant with superb dishes.
In addition to this, the restaurant is located diagonally across from "Tenryuji", a world heritage site and popular tourist site. This makes accessibility top notch, as well.
Not only the classic Unadon/Unaju and grilled fin, the restaurant makes use of virtually every part of the eel to provide excellent variety and quality dishes to its customers. While the prices may be slightly daunting, this restaurant is definitely recommended to those who want to experience everything the eel has to offer.
→The 10 Best Unagi Restaurants You Must Eat in Arashiyama, Kyoto
2. Midori

photo by kazuyo31   /   embedded from Instagram
In Kyoto and surrounding regions, "Mamushi" is synonymous to Kabayaki, the previously mentioned style of Teriyaki. This dish is made by serving the Kabayaki in smaller pieces over rice, and then adding condiments or mixing in tea.
This restaurant, "Midori" is famous for its Hitsumamushi. It is located close to To-Ji, another famous tourist site and temple in Kyoto. Many people stop by the restaurant on the way there.
The restaurant's recommended dish is the Unadon, but this can be enjoyed further by adding condiments or tea, giving you three ways to have the delicious Hitsumamushi! With this variety and spicier sauce, it is universally rated highly by its visitors.
3. Kanesho

photo by yeonj_z1   /   embedded from Instagram
Unadon with plenty of eel. On top of the eel is the paper-thinly sliced and fluffy omelet shreds, making Kanesho's famous dish "Kinshidon" The restaurant holds about 15 seats, giving it a tight-knit atmosphere to enjoy the food with a few people. This often results in a line outside.
In addition, this restaurant is widely seen in foreign media outlets and has tea shops frequented by dancers and performers close to it. It also has another tourist spot, the "Kenninji" close to it, making it a popular place for foreign tourists. So much so that the majority of the line outside the restaurant consists of foreign visitors and tourists.
Another characteristic of "Kanesho" is its Kansai style Kabayaki, where the eel is split from its stomach. There are actually a small number of famous restaurants that use the Kansai style in Kyoto, where the Kanto style is widely used. If you'd like to experience a different style and taste, we definitely recommend "Kanesho".
4. Totoya

photo by imasho1002   /   embedded from Instagram
"Totoya" is located at Kyoto's kitchen, the Kyoto Central Wholesale Market. This Market has been tasked as Kyoto's kitchen since medieval times, and houses many restaurants that provide fresh seafood. "Totoya" is one of them.
Its classic eel dish is the Unagidon. The thickness of the eel is amazing, but it is served in such a large volume that it may even spill out from the bowl! Combined with the freshness, this is sure to satisfy your tastebuds!
5. Eel Restaurant Maehara

photo by jaaajya212   /   embedded from Instagram
"Maehara" is located very close to an especially hot tourist spot, the Nijo Castle. It has gained enough reputation to acquire a Michelin star. At this establishment specializing in eels, there are an abundance of dishes of superb quality.
From eel sashimi as appetizers to the main Kabayaki, the dishes show the traditions and depth of Kyoto. This restaurant lets you experience the famous "Wabi Sabi" culture, a truly oriental and relaxing time.
 
You May Also Like:

→The Best 10 Unagi Restaurants You Must Eat in Osaka
6. Ponto-Cho Izumoya

photo by teru.0307   /   embedded from Instagram
Ponto-Cho Izumoya is located in close vicinity to many tourist locations, including the Nishiki-Tenmangu Shrine, the Chion-In temple, and the Yasaka Shrine. This extablishment is known for its fusion of the Edo-Mae style and the Kaiseki cooking, and provides Kanto-style Unadon/Unaju and other eel dishes. Kyoto-Kaiseki cooking adds to the traditional Kaiseki cooking by using local ingredients to give it a different taste.
Because Ponto-Cho Izumoya is located near another of Kyoto's kitchens, the Nishiki Market, fresh local ingredients are readily available. If you'd like to experience the delicate nature of the Kaiseki, and the outgoing nature of the Edo-Mae, do be sure to stop by in your travels.
7. Unagi-ya Sumide

photo by otake206   /   embedded from Instagram
Located slightly east of the Yamashina-River, "Unagi-Ya Sumide" is also close to the Shinzenkou Shrine and Kaju-Ji temple, making it a popular foothold for temple touring.
Popular dishes here include non-steamed and grilled Unaju, and a varient of the Unadon, "Unagi-Daimyo". The Unaju has four separate Kabayakis crammed in, making it very worthwhile to eat.
However, surpassing this is the "Unagi-Daimyo", costing 3,300 yen (about $33) but comes with an extremely generous portion of Kabayaki with superb spicy sauce. Though with a perpetual line to eat at, it is definitely worth checking out for the Unaju and Unagi-Daimyo!
8. Gion Matsuno

photo by damayu0117   /   embedded from Instagram
Gion Matsuno is located near the "Kabuki Minami-za", the origin of the famous Kabuki dance. The staple dish of this establishment is the "Seiromushi", a cooking style utilizing an enclosed cooking pot and steaming the food within.
With enough eel to cover the rice completely, and the creamy half-cooked Kinshi-eggs gives it a superb taste. The pot used is also of top-quality Japanese craftsmanship, so by all means, enjoy this great dish.
9. Kyogoku Kaneyo

photo by show_1977   /   embedded from Instagram
Located close to the Seiganji Temple, the staple dish for this restaurant is the Kinshi-Don, by topping a standard Unagi-Don with Kinshi-eggs.
The eel that reveals itself when you split the eggs is masterfully grilled. With a one-hundred year history, this restaurant provides a secret and delicious sauce to accompany the Kabayaki coupled with the thick, Kyoto-styled eggs.
While being covered by the media, Kyogoku Kaneyo does not let this fame run it, but stays true to its history of feeding the people of Kyoto since the Taisho era. Definitely stop by if you are in the area.
10. Gion Uokeya U

photo by ras46   /   embedded from Instagram
Last but not least on the list is "Gion Uokeya U", located close to the Kennin-ji Temple. This establishment provides a unique experience with its bamboo tub filled with eel Kabayaki.
You take as much or as little as you wish, much like a buffet. The water used in preparing this is from the restaurant's own well. Be sure to stop by if you are in the area, as it is sure to satisfy.
Let's eat delicious Unagi in Kyoto!
How did you like our list? After all, one of the best parts of traveling is to experience the local cuisine! As expected of Kyoto, the list is filled with its variety of historical and traditional restaurants. No matter which place you choose to visit, it is sure to satisfy your needs. Consult your travel plans and preferences and choose the right restaurant for you.
If you like this article,
Please push the
"Like"
!
Deiliver the SeeingJapan's news to you!
Popular Articles in Same Category
Author