Top 10 Tourist Attractions & Best Things to Do in Kyushu, Japan
Kyushu consists of 7 prefectures. Each prefecture has good places that you can see only in there. Today, we would like to introduce the places to go in Kyushu. Please see Japanese tradition, history, nature and technique in Kyushu.
1. Chiran bukeyashiki garden

photo by city.minamikyushu   /   embedded from Instagram
In Edo period, there was a Samurai area in here. There are 7 gardens in this area now. In 1981, this was selected for important preservation district of historic buildings. This garden is said it is affected by Ryukyu which is present Okinawa and China.
At the entrance, there is a stone wall, also the road is narrow in this area, because this was for blocking someone come into this area. If you came here, take your time and enjoy beautiful garden.
2. Nabegataki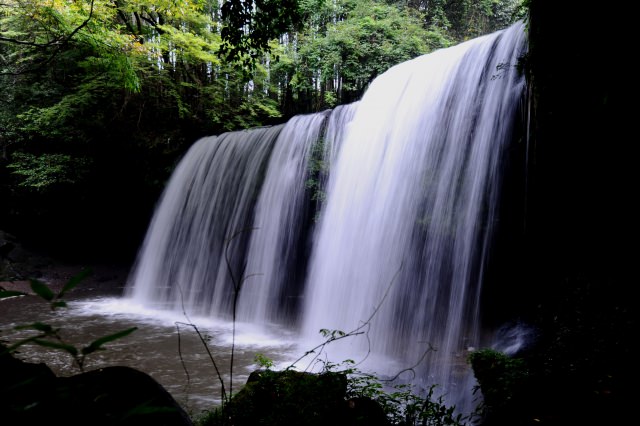 How about going to waterfall that creates lots of negative ion? It is 10m high, 20m wide. Nabegataki looks like curtain. It changes according to amount of water and seasons. It took so long to look like what it looks nowadays.
This waterfall, you can see from behind too. It is called "Uramino taki". How about having an experience to see beautiful nature?
There is one thing you have to be careful. From parking lot to waterfall, it is hill and slippery, so you should wear sneakers. Also sometimes you can't see from behind, so you should check before going.
3. Hitamameda street

photo by vandzillo   /   embedded from Instagram
Hita was district of Edo bakufu in Edo period. Mameda town was developed as lots of people came from all over Japan to open their stores. You can still see old days of Mameda there.
In 2004, it was selected for important preservation district of historic buildings. There are gift shops and restaurants so it is good for walking in town. Just to walk here makes you feel you are in Edo period.
It is good just to stop by but also it is good to go on a tour with a guide. If you are interested in, check their website. If you like Japanese history, you should go.
4. Udo shrine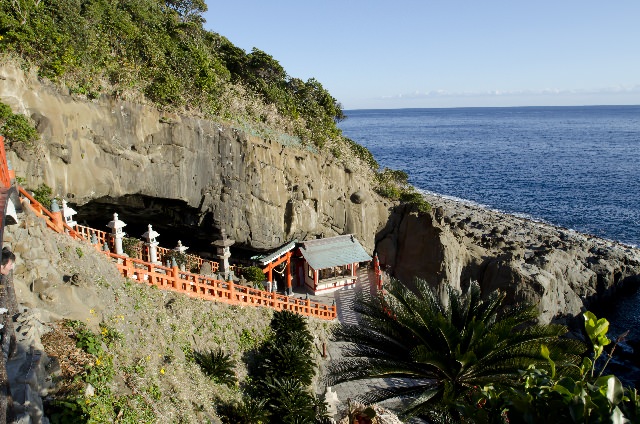 "Udo shirine" is called "Udo san" in local that main shrine is in cave in nature. Lots of people visit here as it is said God of relationships. When you finish praying, try to fortune your luck with "Undama".
In front of main shrine, you will see a weird shaped rock. If you look close, you will see rocks that has hole on it. You get 5 stones and if you are male, you throw them each with your left hand, if you are female, you throw them each with right hand.
If the stones get into the hole, it is said your dream comes true. It is really hard to make it even you have 5 stones. But let's try!
5. House Ten Bosch

photo by rs_6301   /   embedded from Instagram
How about going to largest theme park in Japan that is called House Ten Bosch that has 152 million square meters? House Ten Bosch means forest house in Dutch. In the park, it looks like Medieval Europe, there is a tower called Dom thorn that is 105 meter high. Also there are museum and canal.
From spring to summer, lots of flowers bloom, especially from March to April, 100 million tulips bloom. Also you can see carpet of roses, rape blossoms, and hydrangea.
Their illumination is also popular. They have got NO1 on National illumination chart entertainment. There is a hotel that the robot that speaks lots of languages help check in and out and help carrying your bags. How about staying there?
 
You May Also Like:

→The 10 Best Places to Eat in Kumamoto, Japan
6. Mifuneyama rakuen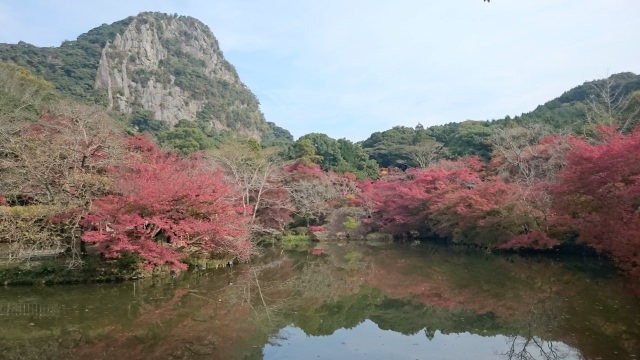 It has been more than 170 years since it opened in 1845. Lots of tourists from all over Japan and overseas visit to see its beautiful garden. In 2010, it was registered as national memorial registration for the first time in Saga.
In the garden, about 2000 cherry blossoms are plant, and about 20 million azaleas are plant. They throw flower festival every spring. Also when the leaves turn to red and when it is covered by snow, it's beautiful too. It worth visit!
7. Mojiko Retro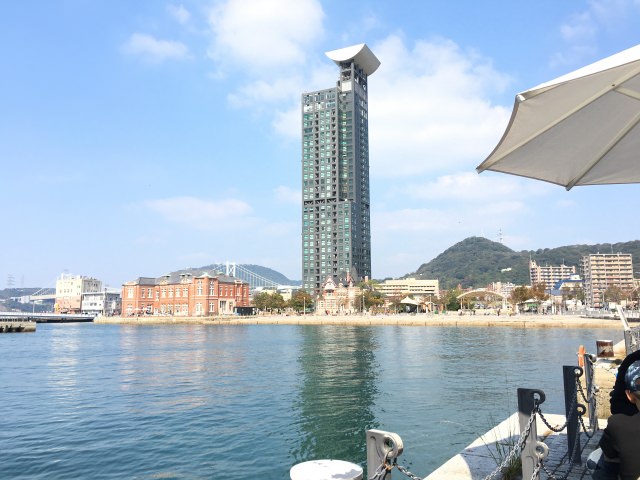 Mojiko retro is popular place in Kanmon canal area for sightseeing. You can start sightseeing from JR Mojiko station. When it was built in 1891, it was called Moji station, and they rebuilt in 1914.
It was first story with wood and it was rare that they had western toilet at that time. It was selected for national important cultural property for the first time as stations, now they are in renovation but you can still use and see.
Other than the station, they had "Kyu Osaka shosen" that was built in 1917, and "Kyu moji immigration" that was built in 1912. If you want to take a break or have lunch, "Kaikyo plaza" is a good place to go. Please stop by!
8. Amakusa Dolphin Marine World

photo by higo_kumamoto   /   embedded from Instagram
How about going to see dolphins in the ocean of Amakusa? In the ocean of Itsuwa, there are about 200~300 of wild Indo pacific bottlenose dolphins. It is very rare this many dolphins live near Japan.
Dolphin watching from boat is popular, especially you can arrive the watching spot within 15 minutes so even if you don't like boat, you will be fine. There is 99% chance of meeting dolphins.
If you can't meet them, you can try again for free. Even it rains, there is still same possibilities of meeting dolphins. If you are lucky, you may see them jump. How about meeting dolphins?
9. Gunkan Island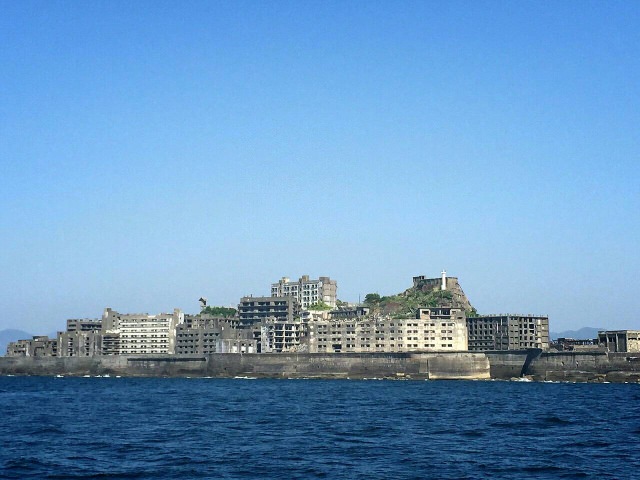 Hashima is real name of Gunkan island. In 1810, they found coal and started digging. Since then, people who warks for digging or their family started living and in 1960, there were 5200 people living in this small island.
Of course there were hospital, school, shrine, police, and theater too. Then our energy changed to oil from coral, so on January 15th 1974, the island was closed. On April 20th, all people on the island left the island.
In 2015, it was registered for world cultural heritage. Please visit this historical island with tour. Make sure you reserve the tour.
10. Senganen

photo by yoko.msa   /   embedded from Instagram
"Senganen" was built in 1658 by 19th generation of Shimazu family. It also called "Isoteien" and in 1958, it was selected for national scenic spot. In the garden, there are lots of historical things.
Please visit this garden when it's sunny and go for a walk. Don't forget to buy "Jambo mochi" too! You might spend special moment there.
Let's go around fun sightseeing spot in Kyushu!
There are lots of good spots that you can enjoy old days in Japan or lots of colorful flowers in Kyushu. The view changes depends on season and time, so you may be surprised every time you go. Who do you want to go with? Even it's single trip, it will be fun! If you find anything interesting in Kyushu, let us know!
If you like this article,
Please push the
"Like"
!
Deiliver the SeeingJapan's news to you!
Popular Articles in Same Category
Author